Strawberry Shortcake Builds a Sweet Business
Strawberry Shortcake Builds a Sweet Business
American Greetings Properties' Strawberry Shortcake brand continues to build its presence around the world with powerful extensions in regions such as Brazil, China, France and more.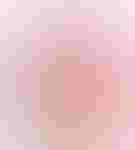 American Greetings Properties' Strawberry Shortcake brand continues to build its presence around the world with powerful extensions in regions such as Brazil, China, France and more.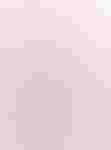 Strawberry Shortcake is a true evergreen. The character is a member of an elite club of children's licenses that resonate with consumers nostalgic for a brand they remember from childhood, yet it also continues to attract new fans every year.
"Consumers that grew up in the 80s with the original Strawberry Shortcake still have a great affinity for the brand and share it with their children," says Carla Silva, vice president, global licensing, American Greetings Properties. "We are also continuously introducing the brand to a new audience and generation of fans while maintaining its core values. We never stray from the original DNA of the brand that parents and grandparents remember."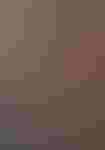 Carla Silva, vice president, global licensing, American Greetings Proerties
By continually updating Strawberry Shortcake, AGP keeps the brand on-trend and gives it a fashionable edge.
"This is key to resonating with new audiences and ensuring that our storylines connect with little girls around the world," says Silva. "We continuously focus on introducing new art style guides, live shows and new entertainment content with compelling consumer products that extend the bond between our characters and our audience."
Solid positioning in the toy, publishing and video categories keeps the brand front and center with its audience.
A brand new master toy partnership with The Bridge Direct positions the brand for further global expansion. The toy line is slated to hit shelves in fall 2014 in the U.S. and select international territories. Marketing plans are underway to support this huge launch, which will pave the way for Strawberry's 35th anniversary in 2015.
The brand is a global force with more than 600 licensees worldwide.
"We cover almost all the categories, and we continue to build our retail programs across different channels," says Silva. "Since we tailor our business according to the demands and local trends of each market, we can be creative in our licensing strategy, style guide development and strategic partnerships."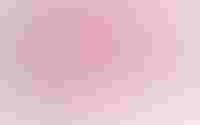 The brand has a particularly strong presence in Brazil, France, the U.S., Canada, Australia/New Zealand and Turkey as global expansion has taken off.
"We've signed several international deals within the last few months across multiple categories and regions for everything from chocolate Easter eggs in Italy and Brazil to party goods in Chile and wallpaper in Australia," says Silva. "We've also signed on additional publishing partners, which remains a very strong category for the brand globally."
Strawberry Shortcake's growth has been explosive in Brazil, where the character is known as Moranguinho.
"Brazil is our No. 1 international market for Strawberry Shortcake with more than 50 licensees," says Silva. "We consistently introduce targeted style guides for new brand extensions to cover multiple demographics–girls ages 3 to 7, infants and tweens."
A strategic style guide division allows retailers in different tiers to work with the property without competing. In Brazil, Moranguinho is carried in specialty and mid-tier outlets, a strategy that is used in other global markets too.
AGP has had a relationship with retailer Pernambucanas, one of the oldest department stores in Brazil, for several years.
"The chain has developed 550 products per year," says Silva. "With over 300 stores, the volume they do is just amazing. They sold more than a million units in 2012 alone."
Segmenting artwork has allowed AGP to also work with Riachuelo, a Brazilian mid-tier retailer with more than 170 stores. Riachuelo debuted an exclusive line of products this fall. AGP also partners with Grendene, Brazil's largest footwear company.
"Strawberry Shortcake is [Grendene's] No. 2 girls' property. Since 2011, they've sold more than 5.5 million Strawberry Shortcake shoes and sandals," says Silva.
Other retailers in the region include Foroni, which launched a collection of strawberry scented notebooks this fall. An exclusive pet line extension will follow.
The brand's Brazilian profile will get a boost with the launch of a digital store that offers a variety of licensed products that are in the market. It will also be tied to the official Moranguinho Facebook page.
Strawberry Shortcake's popularity is solid throughout Latin America, with licensees in place in Argentina, Brazil, Mexico, Chile, Panama, Paraguay, Colombia and other key markets.
In China, restaurant chain KFC introduced its third Strawberry Shortcake promotion to more than 4,200 restaurants during June's Children's Month.
Strawberry Shortcake has her own brand of fresh strawberries in France. Launched in 2011, the fruit has become the "preferred variety of children," according to licensee Association d'Organisations de Production Nationale Fraise. The company recently added Strawberry Shortcake-branded raspberries to its product offering.
In Russia, several new partnerships have recently been signed, including stationery and back-to-school.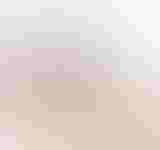 Throughout the world, live events continue to be strong for the brand with tours established in Canada, Turkey, Australia, New Zealand, Southeast Asia and the Middle East.
In the U.S., Strawberry Shortcake's apparel, health and beauty accessories and publishing programs are top performing categories and are refreshed regularly through AGP's quarterly style guide updates that keep it consistently on-trend, says Silva. Its fashion focus has led to new opportunities to extend the brand into high-end products, such as Feeling Smitten's specialty, hand-made bath bombs which are widely distributed in gift stores, luxury girls' spas and at high-end retailers such as Henri Bendel. Feeling Smitten's line of product was also featured as a part of Oprah's "Favorite Things" and won a plug on her website in February 2012.
Apps are also a piece of the Strawberry Shortcake pie. Three new apps will debut in the U.S. this year–"Bake Shop" and "Princess Ball" are debuting this fall, and "Pet Salon" will have a holiday launch.
"Our first app, 'Strawberry Shortcake Cardmaker Dress Up,' launched in November 2012 and reached over 3 million downloads," says Silva. "Over the next several quarters, we will be expanding our digital product offerings and partnerships to grow an increasingly important aspect of our business."
Subscribe and receive the latest news from the industry Article
Join 62,000+ members. Yes, it's completely free.
You May Also Like
---