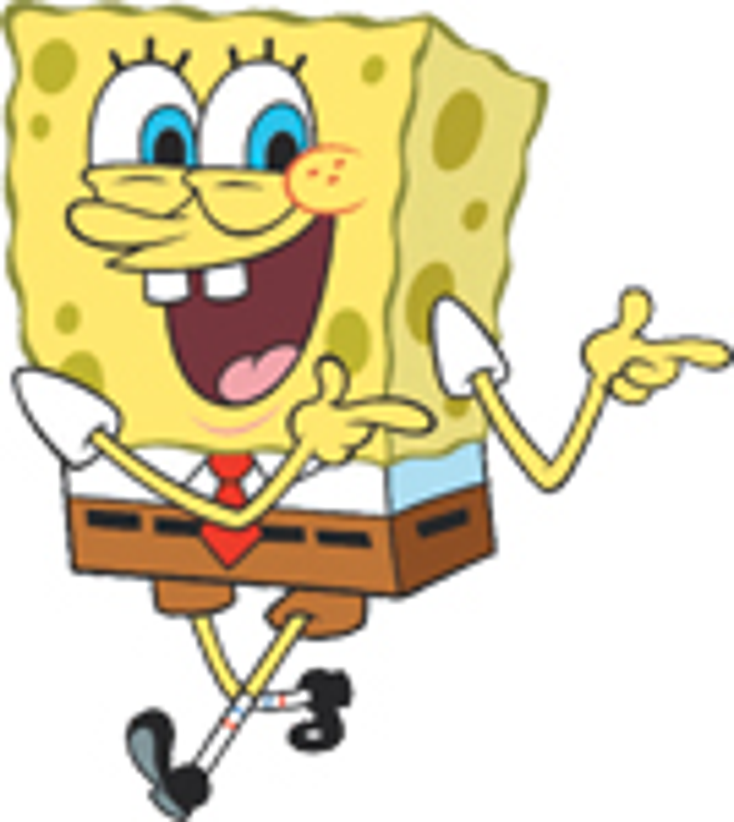 Fifteen years after its TV debut on Nickelodeon, SpongeBob SquarePants remains an international pop culture icon with expanded merchandise lines and new collaborations.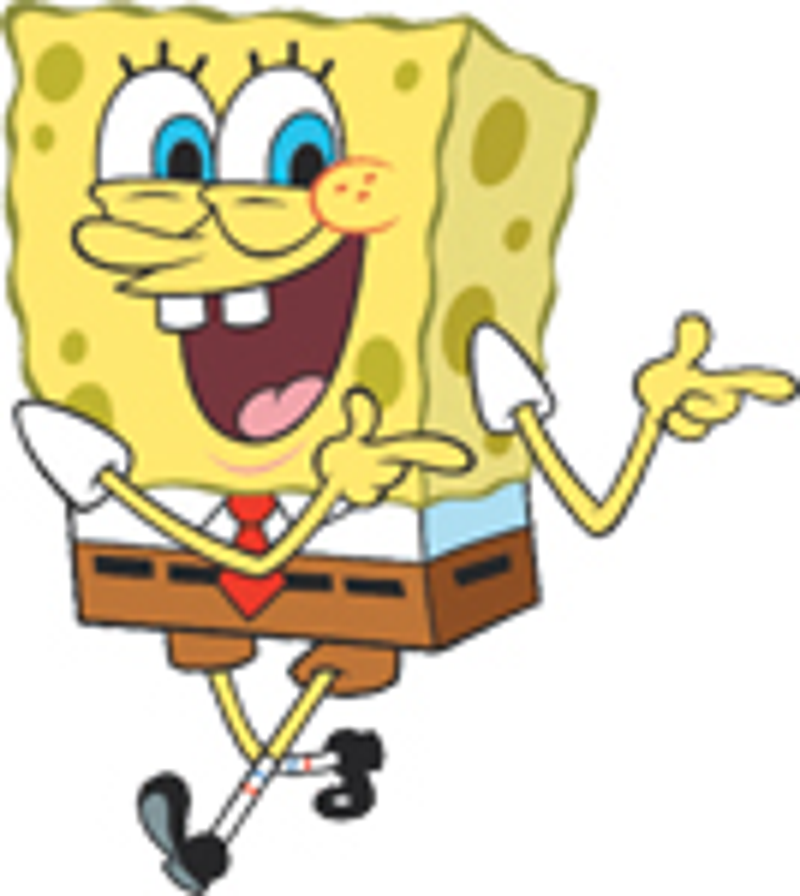 One third of SpongeBob's audience is comprised of adult fans, ages 18 to 49.
"We know that adults have a giant love affair with the show because of the way it makes them feel. The character hasn't changed much, and the stories remain simple, that's why it's so popular. SpongeBob has the same best friend, and he still works at the Krusty Krab," says Pam Kaufman, chief marketing
officer and president, consumer products, Nickelodeon. "Our research shows that whether fans are age 8 or 68, the thing that keeps them coming back is the simplicity of the story. That's the brilliance of the show."
The show's success may follow a classic TV formula, but Nickelodeon continually explores new ways to reach fans on social media. The "SpongeBob Moves In" app lets fans move into SpongeBob's pineapple house, get a job at the Krusty Krab and experience life in Bikini Bottom. Released more than a year ago, the app achieved a No. 1 ranking on the iTunes charts for 12 weeks.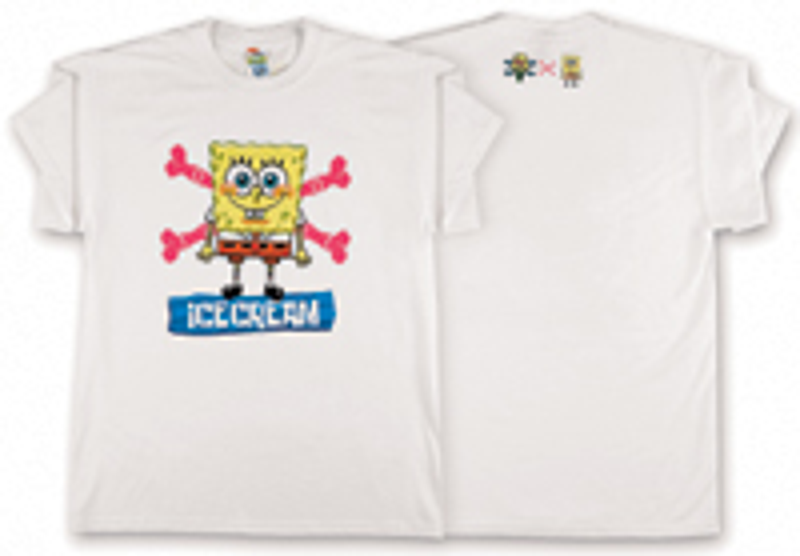 SpongeBob also reaches fans through social media engagement. The SpongeBob SquarePants Facebook page has more than 58 million likes. Twitter provides another platform for adult fans of the show to interact with their favorite characters. SpongeBob and sidekick Patrick regularly tweet updates to their combined 1.5 million followers to keep them posted on what's new in Bikini Bottom. Nickelodeon also used Twitter to build a storyline for SpongeBob's "The Ice Race Cometh: A Twitter-Tale," then completed the story in a TV episode.
The perpetually upbeat icon will star in his second feature film
The SpongeBob Movie: Sponge Out of Water
, slated for February 2015. The residents of Bikini Bottom will go on shore as they face off with a dastardly pirate (voiced by Antonio Banderas) to save their hometown. The movie offers big surprises and new formats, including a switch from 2D to 3D, a mash-up of animation and live-action, a superpower discovery and an unlikely assist from Plankton.
Nickelodeon and SpongeBob continue to push boundaries with their licensing partnerships.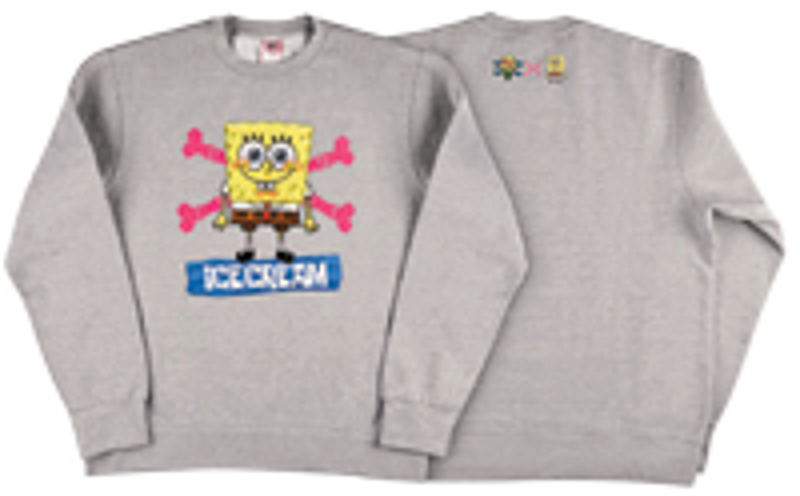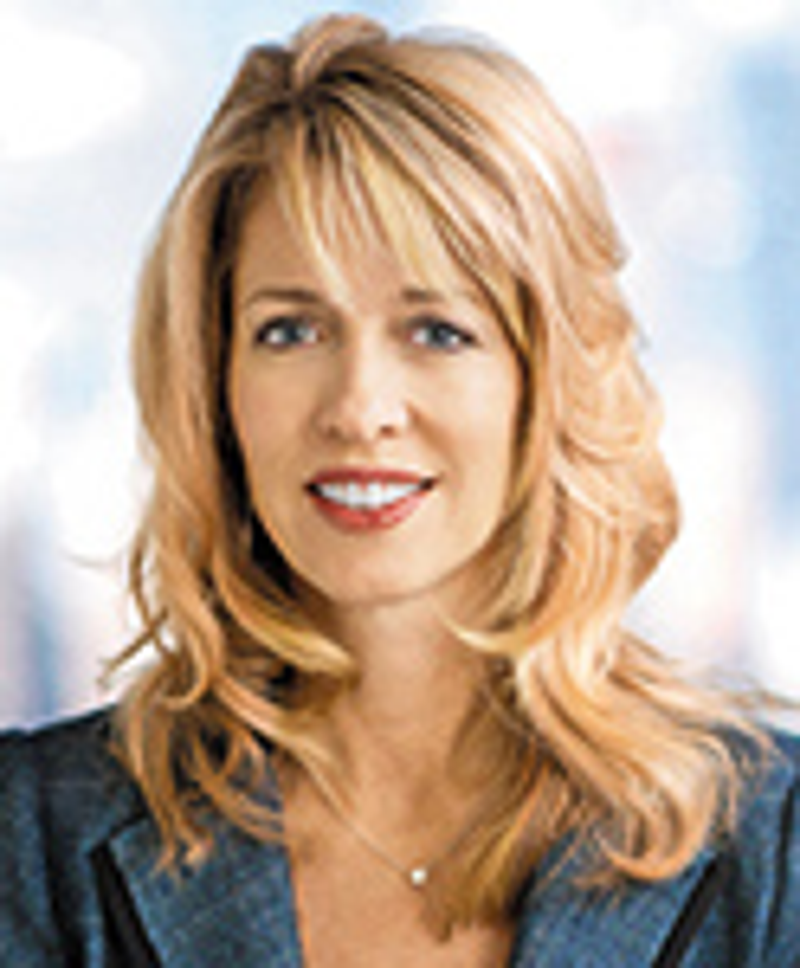 Pam Kaufman, chief marketing officer and president, consumer products, Nickelodeon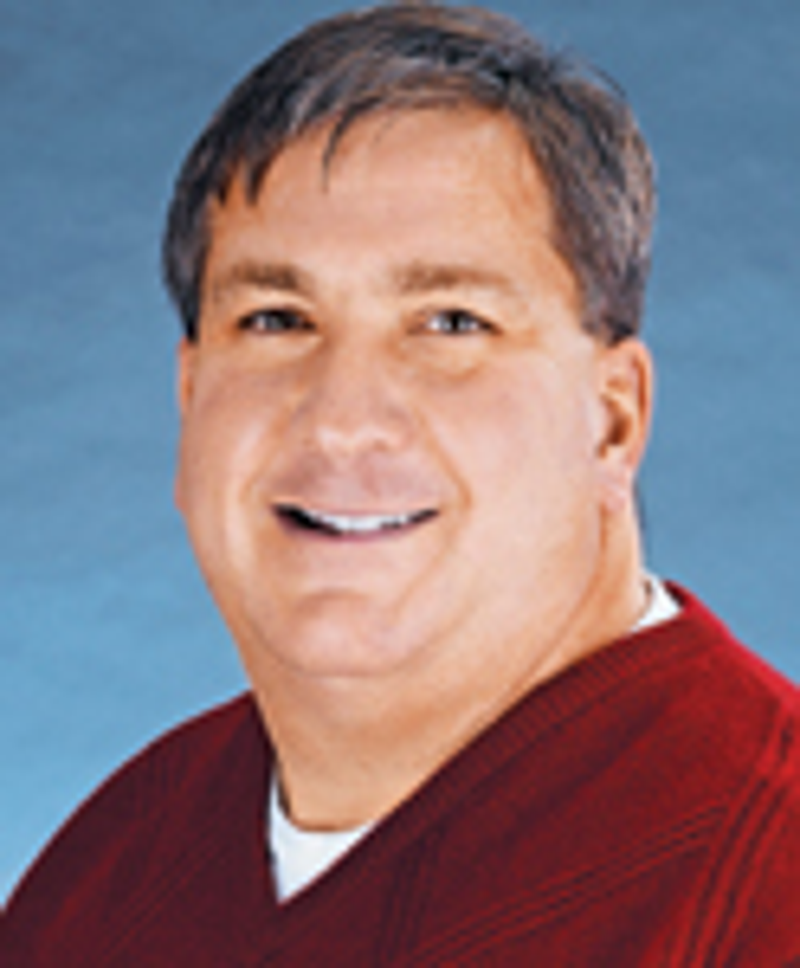 Ron Johnson, executive vice president, consumer products, Viacom International Media Networks
Nickelodeon and Toyota made a big splash with the special edition 2014 SpongeBob Highlander. The crossover SUV features a SpongeBob-themed exterior wrap and interior details, as well as an 800-gallon saltwater, tropical fish-filled tank designed by Wayde King and Brett Raymer, co-stars of Animal Planet's "Tanked" TV show. The one-of-a-kind concept vehicle was unveiled in July during Nickelodeon's SpongeBob Day at the Padres vs. Giants game in San Diego, Calif. The car later hit the road for a "Happy Driving!" promotional tour throughout the U.S., bringing SpongeBob's special brand of fun to seven locations.
SpongeBob also makes the rounds in the art world. In December 2013, Nickelodeon worked with artists L'Amour Supreme and Greg Mishka on an installation at Basel Castle–a first for a children's entertainment property–during Art Basel, an annual international art show in Miami, Fla. Supreme live painted an 8-foot, 3D, moveable SpongeBob structure that was, "an incredible interactive experience for attendees," says Kaufman.
Another item to appeal to art lovers is
The SpongeBob SquarePants Experience: A Deep Dive
by Jerry Beck. Published by Insight Editions, the coffee table book peeks into the world of Bikini Bottom for a behind-the-scenes look at the creation of SpongeBob and all the hard work and creativity that have gone into making him one of the most beloved cartoon characters to-date.
The fashion world has fully embraced SpongeBob, as well. Fashion label Moschino and its lead designer Jeremy Scott used SpongeBob as inspiration for its February runway show that featured outerwear, pants and bags, including a mink coat worth $45,000.
"It's a very big deal to be recognized in the world of high fashion. The coat was in
Vogue
and on the cover of
Women's Wear Daily
," says Kaufman. "What other property could appear on a mink coat as well as on a tube of Go-Gurt?"
The high fashion profile is part of Nick's two-year plan to jump-start the franchise's consumer products program.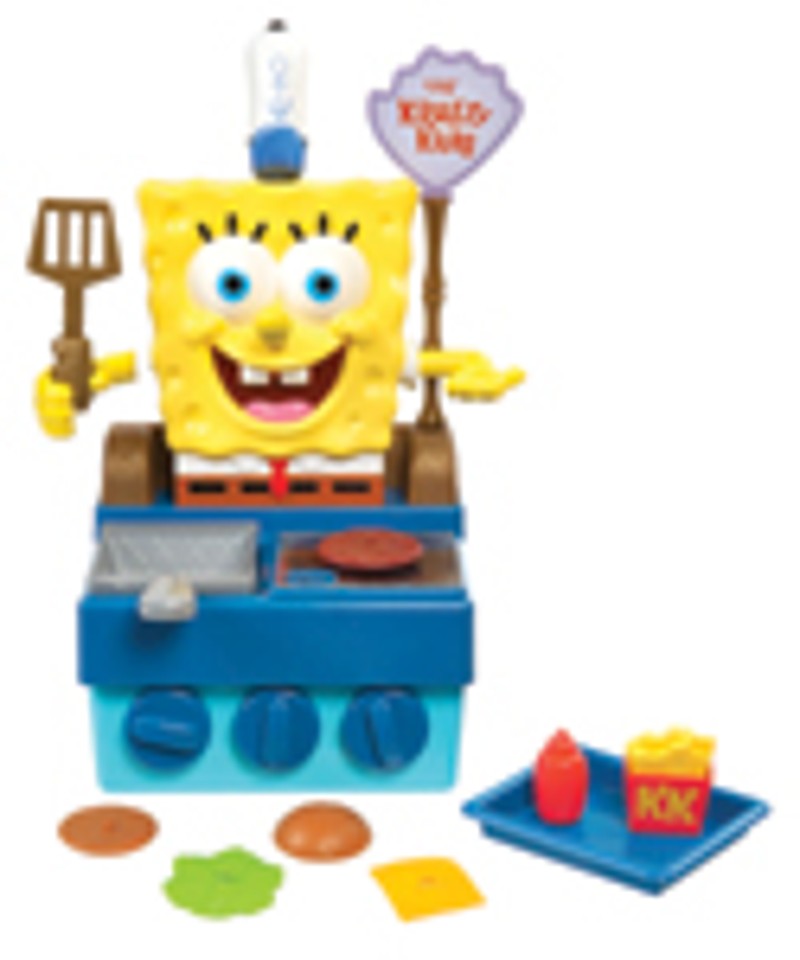 In the last year alone, SpongeBob has collaborated with underground designers Karmaloop for apparel, singer/producer Pharrell Williams and Billionaire Boys Club for t-shirts and sweatshirts (Williams himself created a limited-edition SpongeBob x BBC's Icecream fashion line, a series of five t-shirts and sweatshirts featuring four SpongeBob-inspired designs), sports company Commune for snowboard decks, singer Theophilus London and clothing label LVRS for apparel and accessories and Sprayground for its Sprayground x SpongeBob SquarePants: SpongeBob SharkPants deluxe backpack.
Nickelodeon recently signed a deal with acclaimed London-based designer Beatrix Ong MBE for a range of luxury SpongeBob SquarePants accessories, homewares and a selection of apparel set to appear at retail next spring. The designer will create a luxury Toile de Jouy collection of products for select retailers and international territories including Europe, Asia and North America. The range will feature wallets, purses, make-up bags, mobile phone covers, notebooks, bed linens, crockery, shirts, caps, dresses and swimwear.
With more than $13 billion in worldwide sales, the SpongeBob franchise remains a powerhouse brand and is expanding through new opportunities.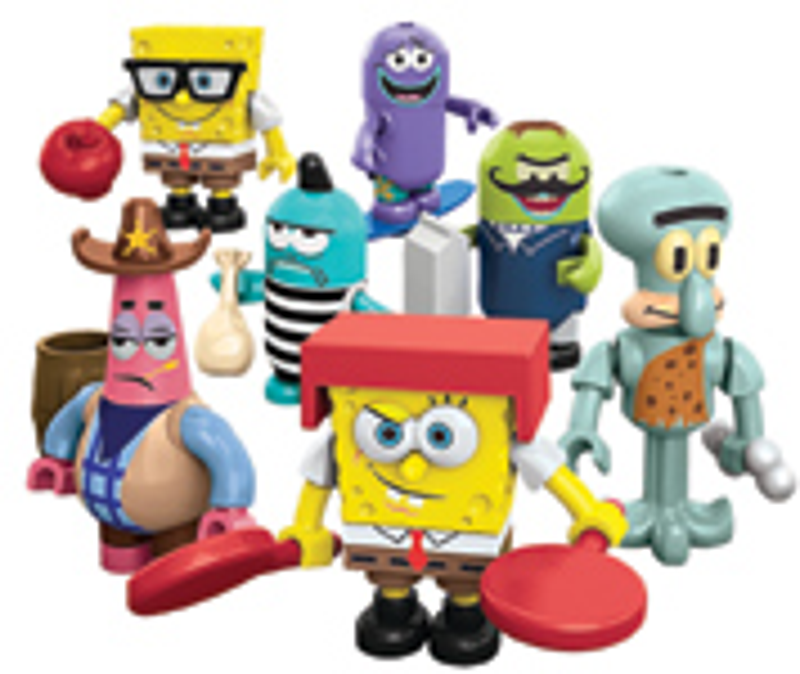 Confirmed partners include Just Play, MEGA Bloks, Fisher-Price Imaginext, Rubie's Costume Company, NKOK, Raskullz, Esquire Footwear and iStorytime, among others.
SpongeBob is one of the best examples of how a property from one medium can move to another, and become even bigger.
"The result is more content, more fans, more partnership, and more success," says Kaufman.
SpongeBob SquarePants: International Superstar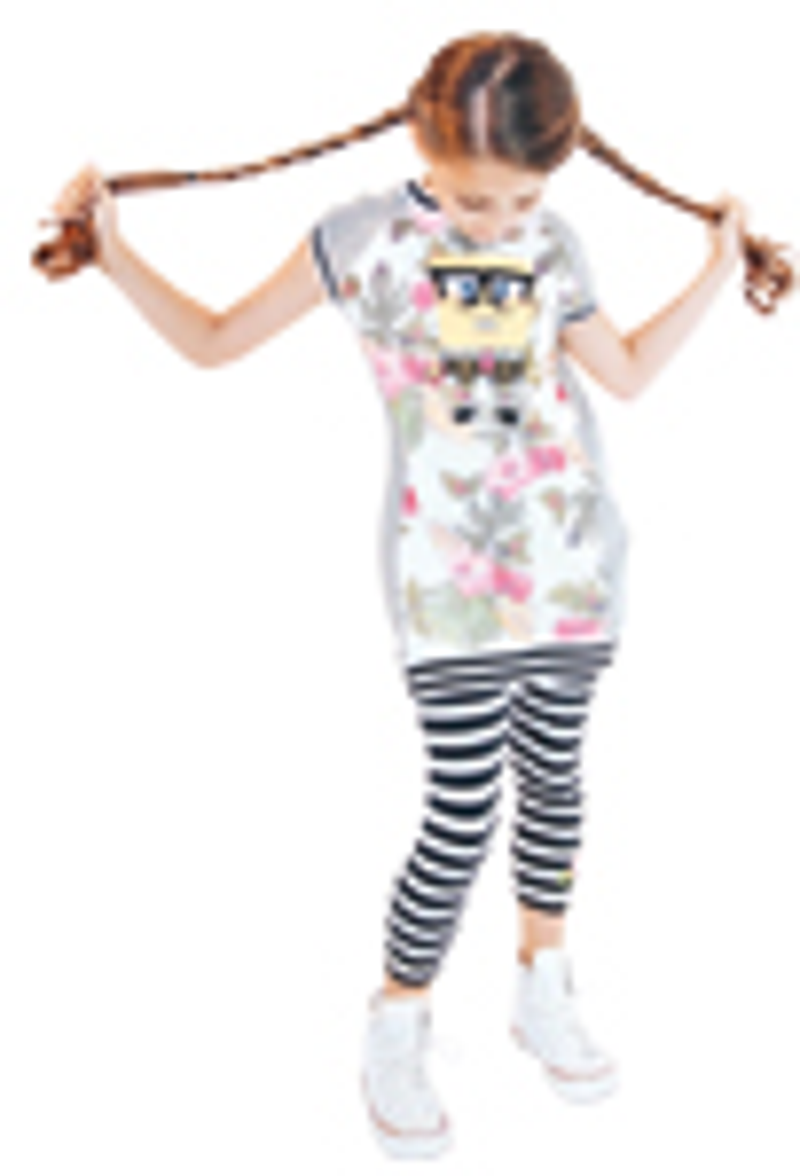 "We launched the series internationally soon after it debuted in the U.S. and it has been a hit since day one," says Ron Johnson, executive vice president, consumer products, Viacom International Media Networks. "The show drives ratings in every market, and ranks as a top 10 program in Australia, Brazil, Canada, Germany, Spain, India, Italy, Mexico, Poland, Russia, the U.K. and South Africa."
Nickelodeon has focused on aggressive international growth for the property for 2015.
"We've expanded our relationships with theme parks in a number of countries and are in the process of finalizing Nickelodeon brand hotels in several international markets," says Johnson. "We're also doing more theatrical shows."
High-profile collaborations with clothing lines Stay Real Asia and Eleven Paris, French accessories companies Nunettes and R-town, bespoke suitwear from British designer Richard James and t-shirts from Johnny Cupcakes in the U.S. have kept SpongeBob relevant to pop culture worldwide.
In 2015, Nick will concentrate on a different demographic.
"With a current focus on kids and adult lines, there is an opportunity to age-down and create a program to suit the youngest of our consumer demographics, ages 0 to 36 months, in established markets," says Johnson.
To start, Nickelodeon teamed with Monnalisa for a new infant and girl's fashion collection that will be distributed in more than 70 countries in Asia, the Middle East, Europe and the Americas. The new fashion collection was launched at a special event in June in Florence, Italy, during the Pitti Bimbo fashion week.
With the success of Nickelodeon retail stores in Mexico this year, Viacom plans to open more locations in Saudi Arabia and Moscow by next year with a section just for SpongeBob SquarePants apparel. Viacom will continue expanding in recreation and promotion with Nickelodeon-branded touring shows, exhibitions for cruises and resorts in Sydney, Australia, Madrid, Spain, Malaysia and Norway, with the SpongeBob character featuring throughout. The expansion will guarantee a "long-lasting connection to fans of all ages around the world," notes Johnson.
SpongeBob's apps and games have also gone global.
"The 'SpongeBob: You're Fired' game launched in March and has been incredibly strong internationally, and we're rolling out new apps in the Netherlands and the U.K.," says Johnson. "It's a business that keeps expanding."
SpongeBob SquarePants: Macy's Holiday Ambassador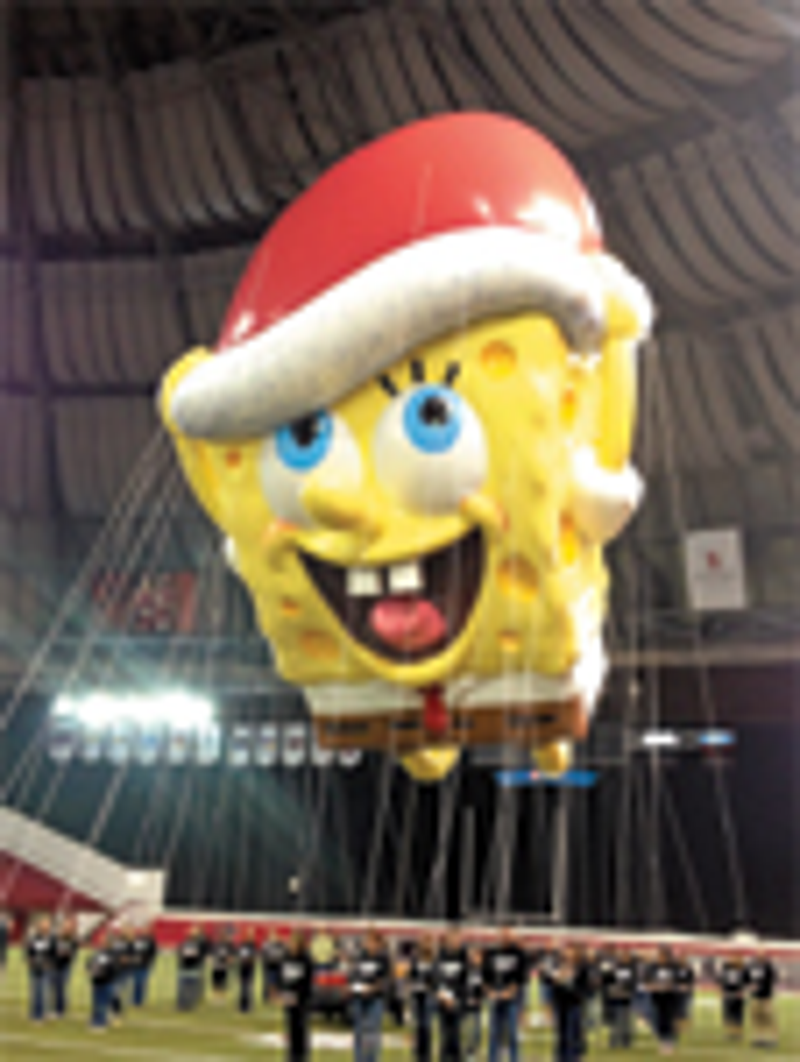 "SpongeBob SquarePants has experienced many iconic moments over the last 15 years, and we are honored to add Macy's coveted holiday ambassadorship to the list," says Kaufman. "We're really excited about the program. The holidays are a magical time of year, and who better than SpongeBob, the eternal optimist, to deck the halls with cheer this season?"
To kick off the program in November, Macy's will carry an exclusive SpongeBob talking plush along with Patrick and Plankton finger puppets in more than 600 Macy's stores and on
. The SpongeBob SquarePants plush features SpongeBob's signature laugh and memorable quotes and will grant access to exclusive online added-value components including a customizable and shareable digital holiday greeting.
The SpongeBob SquarePants balloon will make its 11th appearance in Macy's Thanksgiving Day Parade, while his likeness will be featured during the holiday shopping season on holiday posters and signage throughout Macy's stores nationwide. A number of SpongeBob in-store events are additionally planned for select locations. At Macy's flagship store in Herald Square, custom-designed shopping bags featuring SpongeBob will be distributed throughout the holiday season; a SpongeBob cold-air inflatable will also adorn a marquee entrance to the store and a window on the famed 34th Street side of the iconic department store will be dressed in Bikini Bottom holiday flair with the exclusive plush and other holiday décor.
Eight Fun Facts About SpongeBob SquarePants
SpongeBob SquarePants has been immortalized in wax at the world-renowned Madame Tussauds in New York City.

There is a SpongeBob Square Tulip at the Keukenhof flower garden in Holland.

Researchers at San Francisco State University discovered a new mushroom species in May 2011 and named it after SpongeBob.

Fashion designer Karl Lagerfeld gave a SpongeBob SquarePants figurine a makeover that sold for more than $1,500 at a World Wildlife Foundation fundraiser in 2009.

In April, Nickelodeon threw a SpongeBob SquarePants-themed birthday party for superfan and singer/producer Pharrell Williams in New York City, with a personalized video message from SpongeBob himself.

SpongeBob SquarePants was the first animated character to host an industry gifting suite at the Sundance Film Festival in 2009.

In 2010, a 12-year-old girl from Long Island, New York, saved her friend from choking on bubble gum after she learned the Heimlich maneuver from an episode of "SpongeBob SquarePants."

In 2012, an Australian man stranded at sea was rescued by the Coast Guard who spotted his yellow SpongeBob trunks from a distance.
Read more about:
Subscribe and receive the latest news from the industry.
Join 62,000+ members. Yes, it's completely free.
You May Also Like
Loading..