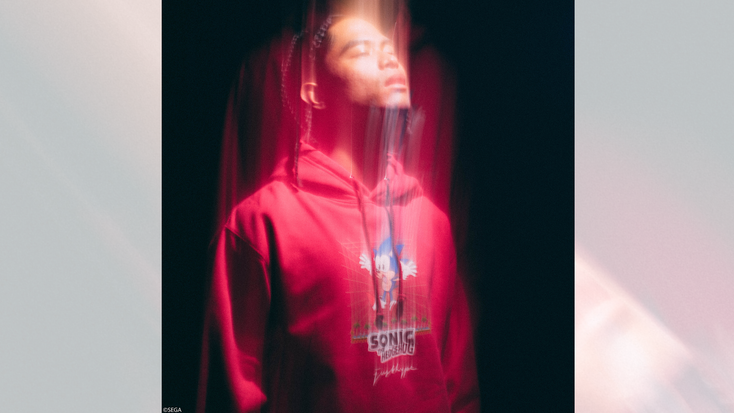 At A Glance
Learn about SEGA's European licensing program.

Hear about "Sonic the Hedgehog's" foray into fashion.

SEGA discusses their presence at Brand Licensing Europe.
SEGA
is best known for its "
" franchise, one of the most celebrated and iconic video game IPs of all time. With more than one billion games sold and downloaded and an enviable legacy spanning more than 30 years, SEGA has recently set out an ambitious goal to turn Sonic into a leading global entertainment brand and transmedia franchise. Today, SEGA finds itself with more than $1 billion earned from the record-breaking entertainment franchise.
In Europe, SEGA is making its mark through multiple licensing deals, content initiatives and more. License Global caught up with Jason Rice, director, brand licensing, SEGA Europe, ahead of its exhibition at
to learn more.
"The SEGA Europe office in the U.K. oversees all of Europe, the Middle East and Africa," says Rice. "Over the past seven years, the Sonic EMEA licensing business has seen incredible growth and diversification throughout the region. Through close collaboration with an ever-expanding stable of
carefully selected licensees, retailers and agents and innovative product development supported by robust marketing campaigns, the Blue Blur is now enjoying great licensing success. As we wrap up 2022 and enter a new year full of great content, there is still much more room to grow and bring exciting programs to our fans. Anyone interested in learning more about SEGA consumer products in the European, Middle East or African regions can always reach out to us."
Rice says that 2022 has been a year of unprecedented growth and diversification in SEGA's European licensing business, with more on the way for the rest of the year.
"This fall heralds the launch of multiple new partner-ships and the initiation of important new category businesses for us," says Rice. "We can look forward to a number of high-profile and innovative new products and collections across fashion, accessories, toys, games, gift and novelty and sporting goods. It's an exciting time with so many new partnerships about to come to fruition and hit shelves, and our retail partners are leaning into Sonic more than ever. We're super proud and excited to work with some of the biggest and most important retail names. In the U.K., this includes the likes of Smyths, The Entertainer, George and Very, all of whom are working with us on some great Sonic initiatives. Add to this a rapidly expanding direct-to-retail program across the region, including
,
, Original Marines and Lefties, and it's not hard to see how 2022 will be our biggest year yet."
"Sonic's" cast of characters, including the Blue Blur himself and his pals, Tails, Knuckles and Amy, have high awareness among fans and provide opportunities for licensed merchandise all over the world. Rice attributes licensing deals for the franchise to the fans.
"Our goal from a consumer products perspective remains the same as it always has been, which is to give our fans an additional way to engage with the great SEGA content they love through high-quality products that bring the content to life accurately and as true to the content as possible," says Rice. "The successful 'Sonic the Hedgehog' films have helped broaden the family audience for 'Sonic'-licensed goods. We've always had a robust kids' audience and, of course, teens, Gen-Z and older."
Running a Blue Streak Across Europe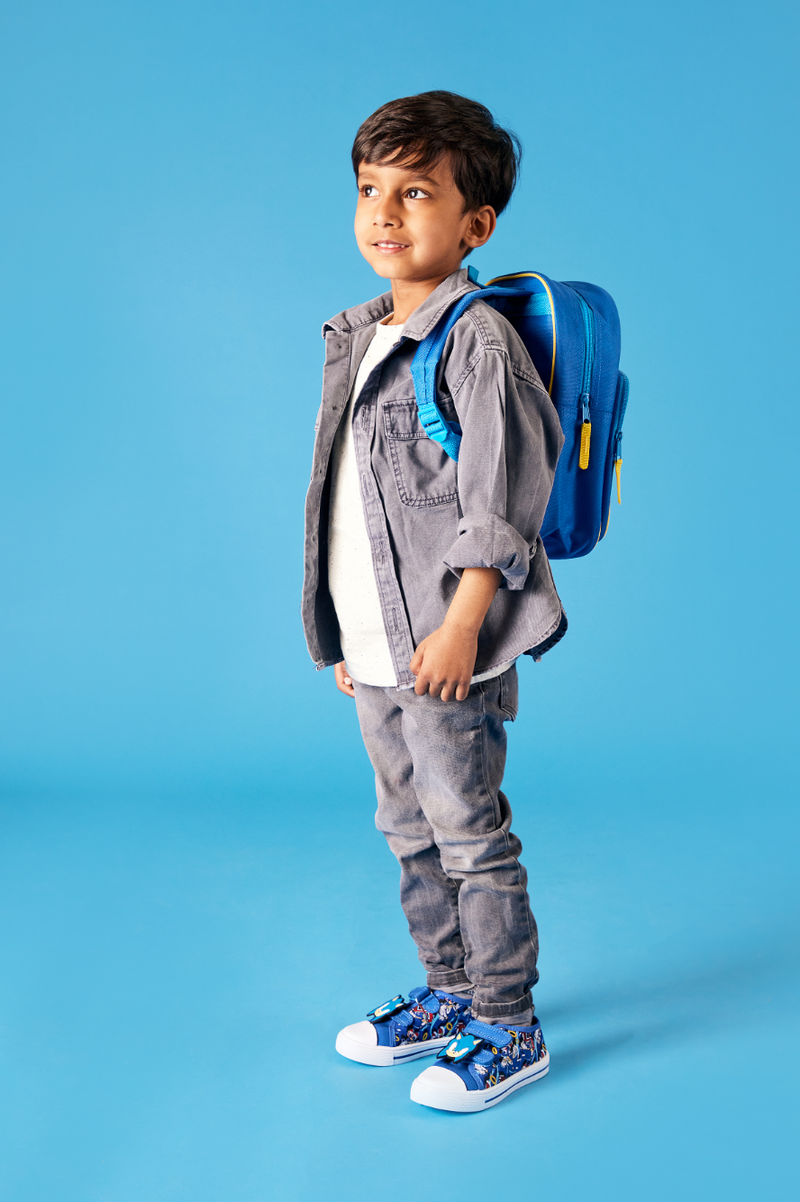 Licensing programs in Europe specifically are fun for the SEGA team. The legacy of the evergreen property, its characters and its lore creates endless opportunities. Rice says that the "Sonic" hype penetrates each market in regions across Europe.
"Running licensing campaigns across the full breadth of Europe presents some amazing opportunities and challenges," says Rice. "The industry in these markets is rich and varied with hugely diverse social and cultural nuances that make up the region. We are talking about 44 countries with their history, customs, traditions and social and economic challenges. However, the beauty of the many SEGA IPs, especially in the case of 'Sonic the Hedgehog,' is that they have vast and diverse demographics at the heart of their fan base. It allows us to service kids, teens, young adults and those who played the original games and now have kids of their own entering the franchise.
"It is a unique and fortunate scenario we are in to build merchandise programs," he continues. "As such, our approach is never to create one-size-fits-all programs but to create bespoke programs for each part of our demo-graphic, to ensure the product experience we're bringing them is true to the IP they love and a great merchandise experience. The core strategy drives our programs, and as long we adhere to this, we believe the programs we bring to our fans will remain unique and unmatched by other programs. Europe is a multifaceted region with many tastes and preferences, so licensing success hinges on many factors."
With so many opportunities in the region, SEGA follows one core rule when creating licensing deals: the products designed need to embody the DNA of the brand accurately.
"When it comes to achieving commercial success at a local level in Europe, we ensure we develop our programs in partnership with leading licensees who are familiar with the local fans and communities and specialize in integrating those fans' preferences into the products," says Rice. "Apparel is a good example of this, as peoples' tastes and preferences in apparel differ worldwide. We've had tremendous success in fashion categories by applying the current and upcoming fashion trends through our ongoing program of trend guides. Many of our licensees use our latest Sonic trend guides to create fantastic on-trend collections that appeal to local market tastes such as neon, typography and paint splatters to create a unique, individual and fashion-focused look. We're also seeing licensees experiment with different printing techniques such as metallics, puff prints and embossing to give a premium feel."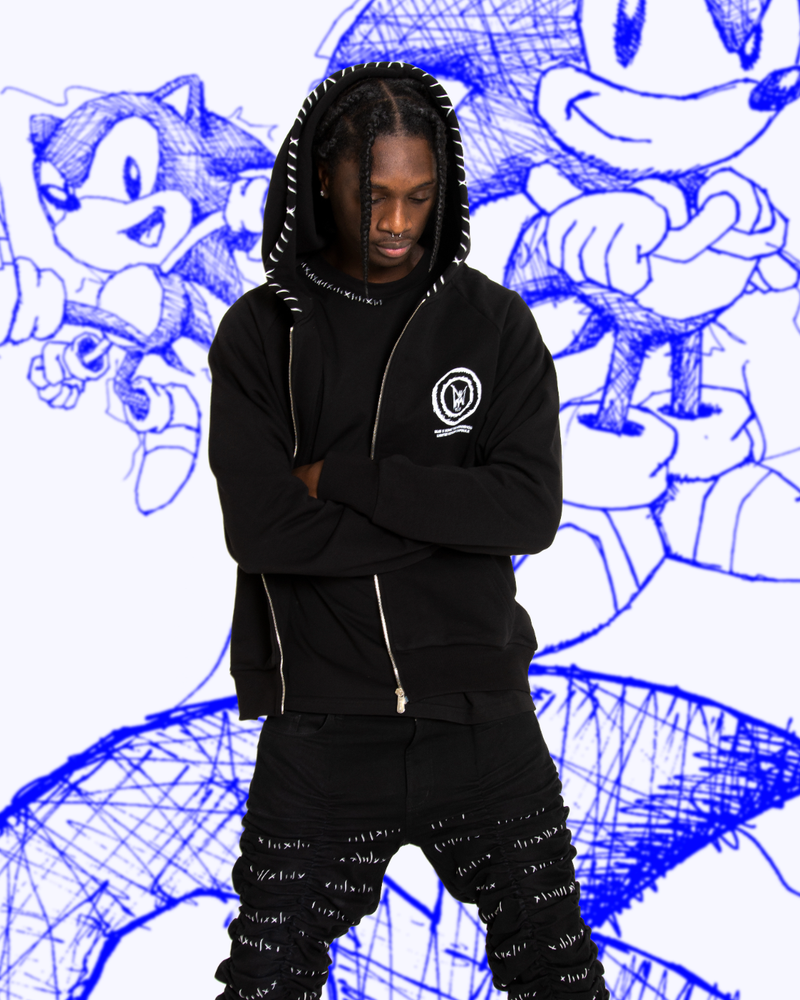 With these apparel licensing secrets in mind, SEGA is planning its biggest-ever presence at BLE, which has Fashion as its theme this year. SEGA is making waves at BLE as a platinum sponsor and participating in the planned BLE Fashion catwalk event, and it will showcase what Rice calls "the best of" its fashion and lifestyle products.
"[SEGA is] underlining the amazing designs and innovation to have come from collaborating with some of the industry's leading designers, retailers and licensees world-wide," says Rice. "With so many great partnerships and curated apparel collections to have come to market in recent times, whether it's the latest Just Hype collection or our premium adult collection with U.K. designer, Marc Jacques Burton, the 'Sonic the Hedgehog' fashion show promises to be a major highlight of BLE week and a fitting celebration of the world of 'Sonic Fashion.' We have enjoyed success in this category for many years, with col-lections launching across mass, mid-tier and high-end and luxury retail."
In addition, SEGA will highlight some of "Sonic's" most significant programs, both existing and upcoming, allowing licensees to see what they could do with the property. Rice encourages all attendees to stop by the SEGA stand to see what's possible.
"On the show floor, we'll showcase many of the great 'Sonic' programs coming up and open for licensing in the next couple of years," he says. "It's behind closed doors where we'll be giving a peek behind the curtain of some of our exciting content launching in the next three years. All this is open for licensing. I encourage everyone to stop by stand A161 to learn more."
Read more about:
Subscribe and receive the latest news from the industry.
Join 62,000+ members. Yes, it's completely free.
You May Also Like
Loading..