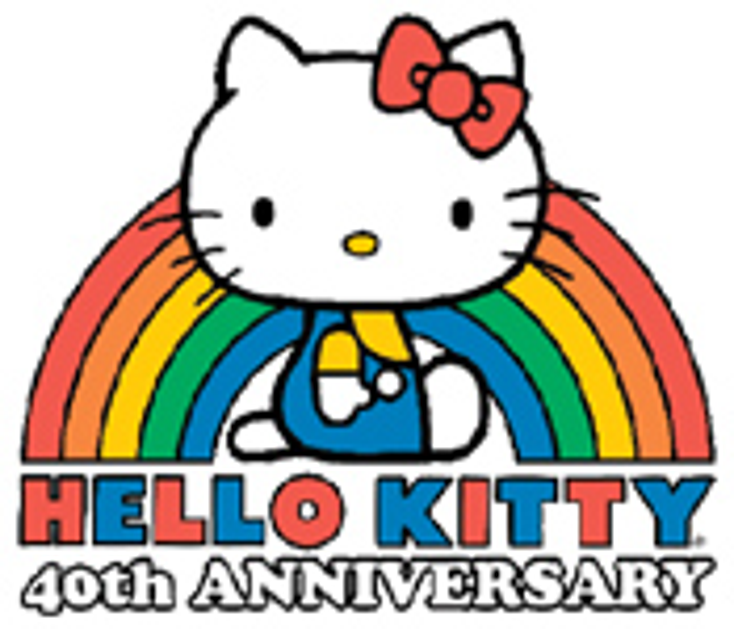 Unlike other beloved evergreen properties that have survived the test of time and still hold a special place in the hearts of consumers as well as a strong position in the marketplace, there has been no major theatrical presence for Hello Kitty, who Sanrio refers to as "a bright little girl, with a heart of gold." There has been no television series with a library of hundreds of episodes that are still viewed by millions. There has been no major video game or collection of novels or other content to drive fan awareness and popularity over the years.From a simple phrase, philosophy and art design, Sanrio has established Hello Kitty as a multi-billion dollar licensing business that has captured the hearts of consumers everywhere and become one of the most successful and popular brands in the world.
Rehito "Ray" Hatoyama, chairman, Sanrio Inc.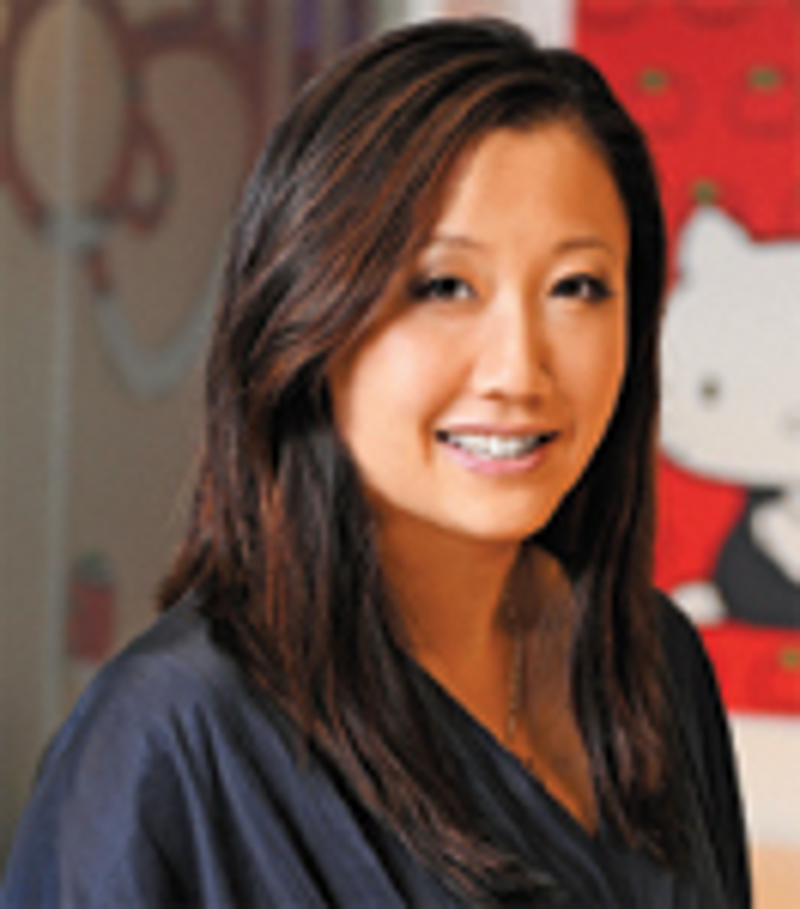 Janet Hsu, president and chief operating officer, Sanrio Inc
There has been only that "simple phrase" and social
message, "Small Gift, Big Smile," created by 86-year-old founder Shintaro Tsuji, when he started a Japanese silk trading company in 1960 and subsequently debuted Hello Kitty in 1974.
This history is part of the mystique and fascination that makes the story of this cute character even more astonishing, compelling and a true pop culture icon.
From its very first product extension–a small vinyl change purse emblazoned with the Hello Kitty original logo artwork–to airplanes, hotels and almost everything inbetween, Sanrio's consumer products business has grown exponentially, and the company is now ranked as the sixth largest brand licensor in the world reporting $8 billion in retail sales of licensed merchandise worldwide for 2013, according to the exclusive
License! Global
Top 150 Global Licensors annual report. Over the last five years, Sanrio has increased retail sales of licensed merchandise by $3 billion and based on all of its initiatives the company is well positioned to continue this growth momentum.
For the fiscal year ended March 31, Sanrio reported total revenue of ¥77 million (Japanese yen), an increase of 3.7 percent, and net income of ¥12.8 million, an increase of 2.1 percent over the previous fiscal year. The Hello Kitty brand spans more than 70 countries and more than 50,000 products, which are available in 15,000 retail doors.
From a brand values standpoint, Sanrio has mastered the art of social communication. From a business perspective, Sanrio has mastered the tenets of brand licensing. The company is a classic example of how to build a lifestyle-driven consumer products business based on quality merchandise, fashion forward products, co-branding deals, live events and international expansion, while remaining nimble, efficient and focused on the core operating philosophy that its founder instilled in the culture for over five decades and still reinforces to this day.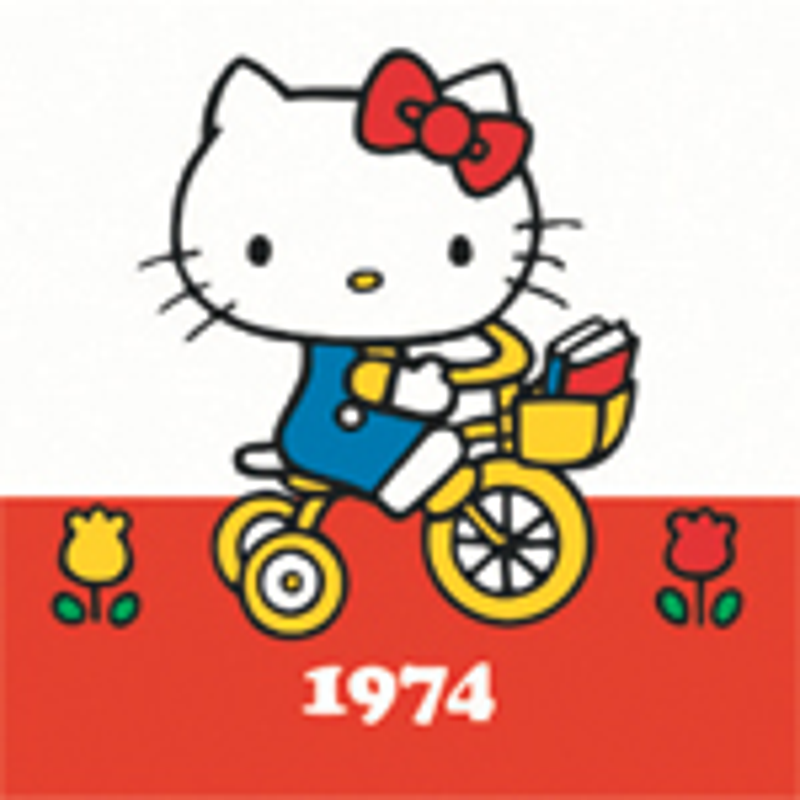 "Kunihiko always told me to be challenged, innovative and also to take some risk as well," says Rehito "Ray" Hatoyama, chairman, who was hired by the younger Tsuji in 2008 in Los Angeles. "He was a mentor for me as we expanded into new areas and he really pushed me.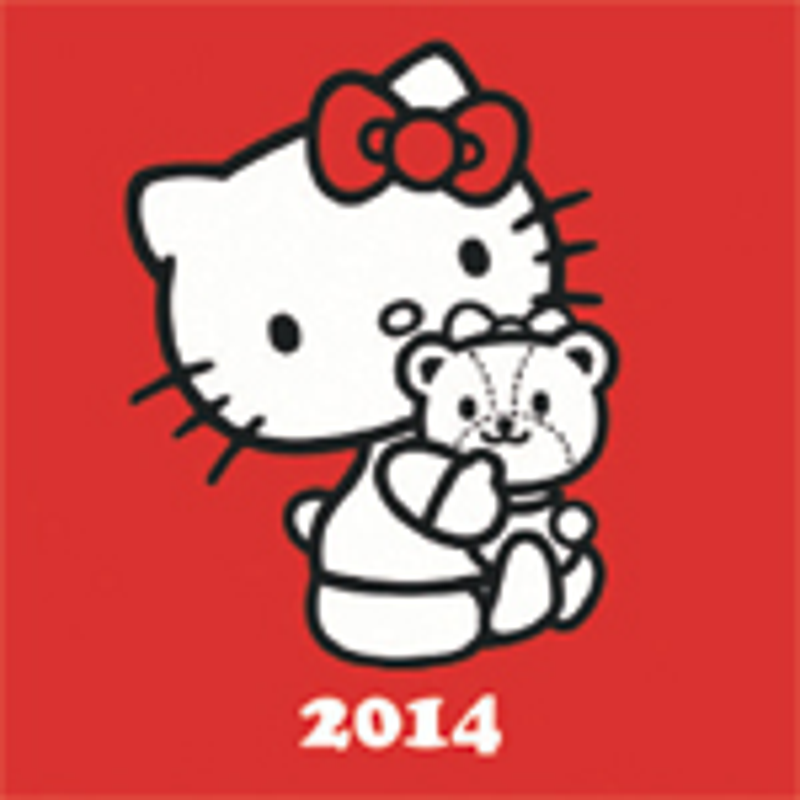 "We present happiness, friendship and the company's mission of helping each other, represented by 'Small Gift, Big Smile,' explains Hatoyama. "This is fundamentally universal and also it has appeal to everyone. So regardless of language, country or anything else, Hello Kitty translates to all people. That has been why she has been so special and growing all over the world."
"The Hello Kitty brand has always remained authentic and grounded," adds Janet Hsu, president and chief operating officer. "We have always developed the brand very organically, so even though she has evolved and she has changed in many ways, it has all been done very organically.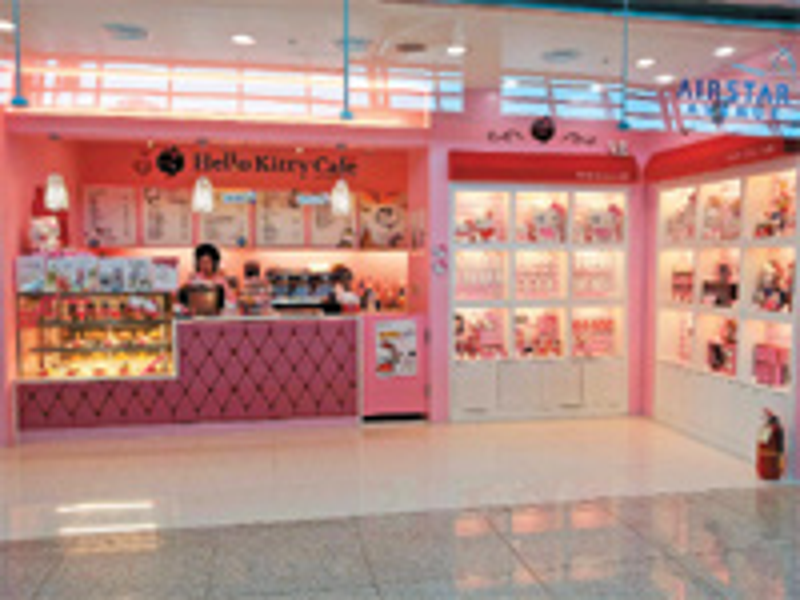 The key factors that have contributed to Sanrio's growth in consumer products include:
Traditional.

Walmart and Toys 'R' Us recently debuted the Hello Kitty Kitchen Café.

Exclusives.

Sephora recently launched a 40th anniversary line that includes eyeshadow, lip balm and accessories.

Co-branding deals.

This has always been a key strategy for Sanrio and the company keeps expanding it with such recent partners as Minnetonka, Major League Baseball and Vans, to name a few.

Fashion forward.

Designer collections ranging from the high-end with Mikimoto to Jeffrey Campbell footwear to mass market exclusives with Target address the brand's diverse consumers.

Category diversification.

Sanrio has expanded into several categories including publishing, food and baby products.
The company has been able to nurture its philosophy and effectively communicate its message and engage fans in recent years through social media. According to Hsu, the Hello Kitty audience is currently more than 19 million across major social platforms.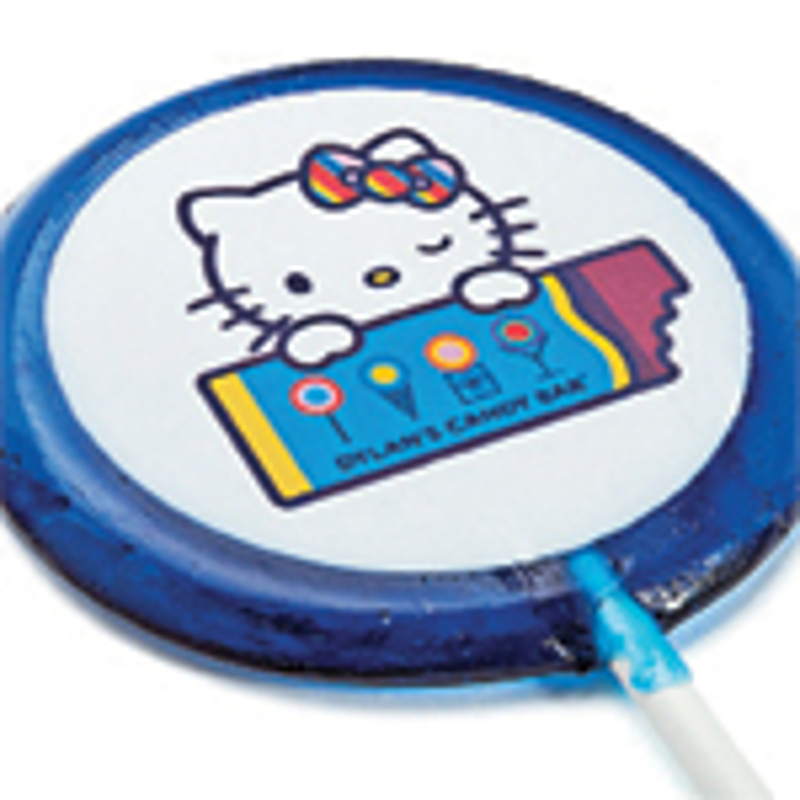 "We get an authentic, engaged connection and listen to our fans feedback and address whatever we can," says Hsu. "We have been able to alert our fans about a new collection or new product entry into the marketplace and we have stayed away from it being too focused on products."
Sanrio clearly understands its multi-tiered customer base and its penchant for fashionable, distinctive and trendy products.
"The creative process is critical," emphasizes Hsu. "We have to make sure that we have product offerings for every type of consumer we have. The brand is very relevant, and we can interpret its position when it all comes together and provide an element of surprise.
"We really define different types of creative and product offerings that fit all types of customers because of age and lifestyle. We look at everything from a generational perspective," she adds.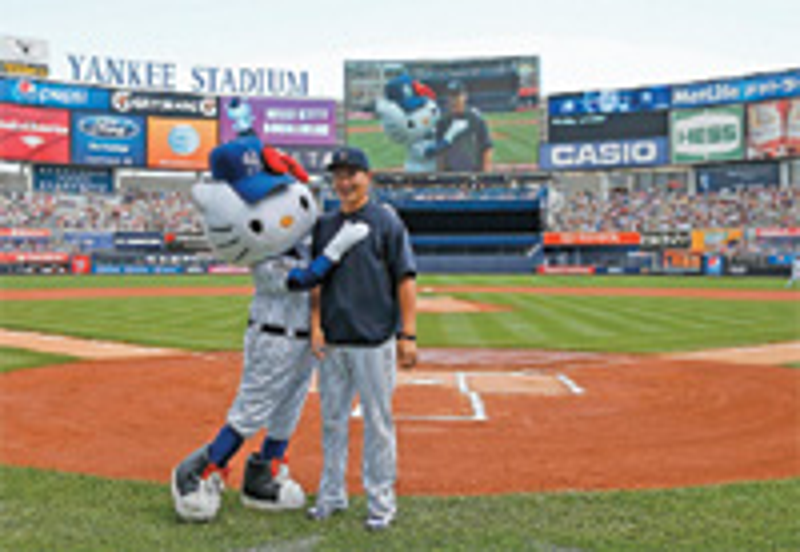 The organizational structure for this global company with major offices in the U.S., Europe, Japan, South America and throughout Asia, remains local and committed to the corporate philosophy.
"We are very unified in terms of vision and objectives," says Hsu, "and we believe in reinforcing the company's philosophy and keeping things fun. Even with headquarters in Japan, we truly believe in localization by market because there is a tremendous amount of opportunity on a localized level."
Another important strategic growth area for Sanrio is the experience factor that provides a different type of interaction with the brand.
"Experiences are very important for Hello Kitty, such as the designer plane with EVA airlines," says Hsu. "It's not only about the graphic application on the outside, but the entire inside cabin, so that every little thing represents being immersed in the Sanrio world. We will see more focus on experiences in the future because it is a very important touchpoint for fans."
The 40th Anniversary celebration, which was unveiled a few months ago, kicks into ultra high gear this month with a multitude of events and product launches that also may offer a glimpse into what fans can expect in the future.
Kitty Con. The first-ever fan convention is co-sponsored by Target Stores, which will also debut an exclusive Hello Kitty anniversary collection. It will be held in Los Angeles from Oct. 31 to Nov.2.

Museum tour. A special exhibition in conjunction with the Japanese American National Museum will debut this month and tour different cities over the next two years.

Food truck. A special Hello Kitty food truck will be at Kitty Con serving specialty branded food items.

Reading Day. This initiative exemplifies the licensor's commitment to the publishing category that it is expanding.

Other events include workshops, a pop-up shop, a tattoo shop and a supermarket shop.
Sanrio's global retail strategy will continue to focus on new opportunities and exclusives as well as its own retail stores.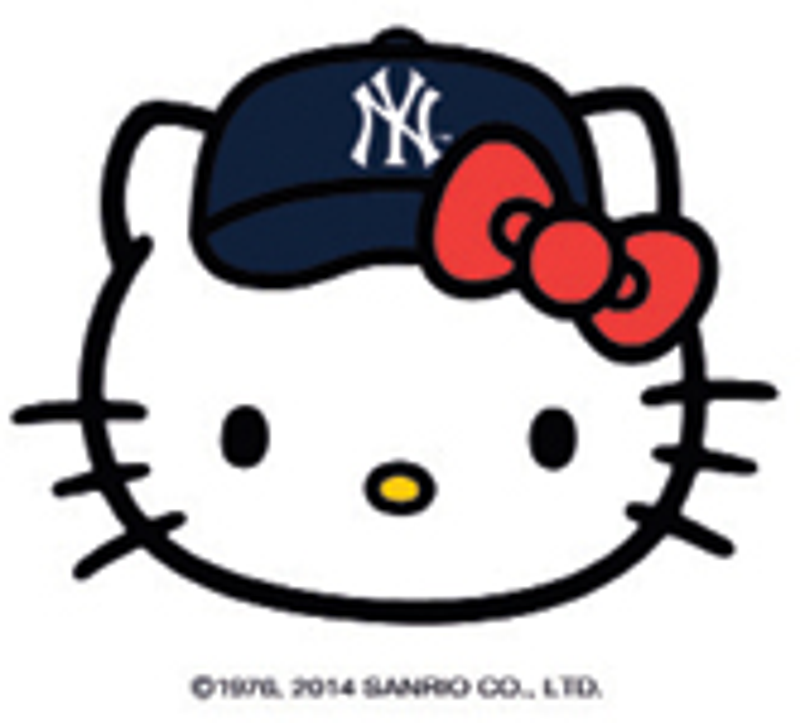 Sanrio recently signed a deal with SRA Retail to develop a new, modernized store prototype that will debut in mid-2015.
"Our stores have always been an integral part of the Sanrio experience and an important consumer touchpoint for our brands," says Hsu. "We are excited for SRA Retail to renovate our retail legacy, expand Sanrio's distribution and offer fans a fresh take on the Sanrio retail experience."
SRA Retail is a newly formed company founded by Steve Russo, chief executive officer of FABNY and Richie Adjmi, chief executive officer of Age Group, both longtime Sanrio licensees.
"Having been a licensee, and thus part of the Sanrio family, for 10-plus years, we recognize the iconic appeal that Hello Kitty and the Sanrio characters have with their millions of fans and enthusiasts," says Russo, chief officer of SRA Retail. "Few brands have the ability to reach such a wide range of age groups as Hello Kitty, and we are thrilled to offer a new and exciting retail experience for all fans."
As Sanrio and its fans recognize Hello Kitty's 40th anniversary and its many milestones and accomplishments, the company is already planning for the future.
According to Hatoyama, there will be many surprises, because after all, that's what Hello Kitty is all about.
These so-called surprises, or growth initiatives, will include more collaborations and co-branding, cafés, retail stores, live events, entertainment and new brand initiatives.
The fact is there are few limitations for new and innovative brand extensions considering the huge popularity of Hello Kitty, its multi-generational fan base and its multi-tiered retail lines.
While Hsu says that Sanrio will always remain authentic to social communication and friendship, the future will be about continuing to evolve, diversify, and stay connected with fans.
She says that Sanrio will continue to expand with experiences, events, different types of product execution, new types of collaborations and possibly even some form of entertainment might be on the horizon.
"It's all about diversification, connection and authenticity," says Hsu.
In addition to Hello Kitty, Sanrio will also focus in 2015 on some of its other properties including Mr. Men & Little Miss and two other characters celebrating anniversaries–My Melody and Little Twin Stars.
"It is important to reinforce the evergreen essence of Hello Kitty by influencing second and third generations," says Hatoyama. "There is still a lot of room to grow, many countries that we haven't entered yet and a lot of new initiatives such as digital apps and entertainment.
"Hello Kitty has always been about surprising people and we want to continue to surprise people. They are a lot of things coming," Hatoyama promises.
Four Decades of Accomplishments
1974:
Hello Kitty is created.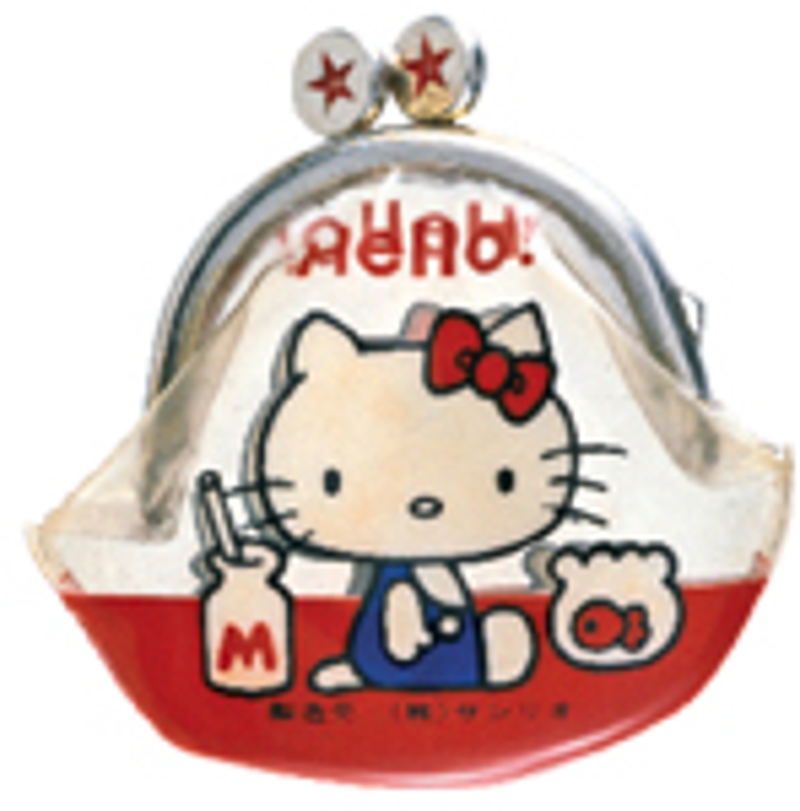 1975:
Sanrio's first Hello Kitty product, a coin purse, is launched and
The Strawberry News
magazine hits stands.
1976:
Sanrio opens the first U.S. Gift Gate boutique in San Jose, Calif. Twin sister Mimmy, Papa, and Mama are introduced.
1977:
The song "Ano Ko Wa Kitty" ["That Little Girl is Kitty"] is released.
1978:
Sanrio begins distributing products in Europe.
1980:
First Hello Kitty digital watch is introduced. Over 1 million are sold.
1981:
First Hello Kitty stop-motion animation, entitled "Kitty and Mimmy's New Umbrella," and the first Hello Kitty sandwich maker are introduced.
1982:
U.S. publisher Random House launches a series of Hello Kitty coloring and picture books.
1983:
Hello Kitty is appointed official Junior Ambassador for UNICEF in the U.S.
1984:
Sanrio opens its 100th store in the U.S.
1987:
A Hello Kitty gold medal is minted.
1988:
The animated cartoon series "Hello Kitty's Furry Tail Theater" is released on TV in the U.S. by CBS.
1990:
Sanrio Puroland, an indoor theme park, opens in Japan.
1991:
An outdoor theme park, Harmonyland, opens in Japan.
1992:
Pink becomes Hello Kitty's signature color.
1993:
Hello Kitty wears a flower in her hair instead of her iconic bow.
1994:
The first Hello Kitty cell phone is introduced.
1997:
Hello Kitty Goods Collection
magazine launches in Japan.
1998:
Daihatsu markets a Hello Kitty mini car and Yamaha, a Hello Kitty scooter. The Hello Kitty personal computer is also launched this year.
1999:
Hello Kitty celebrates her 25th anniversary. Dear Daniel (Hello Kitty's boyfriend) also makes his debut.
2000:
McDonald's offers its first Hello Kitty Happy Meal.
2001:
Hello Kitty's first official character collaboration in the U.S. debuts with Saban Brands' Paul Frank.
2002:
Hello Kitty's celebrity friends such as Mariah Carey, Christina Aguilera, Heidi Klum, Tyra Banks and Mandy Moore begin to show their genuine love of Hello Kitty to the world.
2003:
Heatherette debuts Hello Kitty's designer collection on the runway.
2004:
Hello Kitty is named UNICEF's Global Special Friend of Children, and the Hello Kitty MasterCard launches with Bank of America.
2005:
Sanrio launches the high-end Hello Kitty diamond jewelry collection by Kimora Lee Simmons.
2007:
Hello Kitty appears in Macy's Thanksgiving Day Parade.
2008:
Hello Kitty becomes the Tourism Ambassador for Japan.
2009:
Hello Kitty celebrates her 35th anniversary. The Hello Kitty electric smart car debuts.
2010:
Sanrio celebrates its 50th anniversary.
2012:
Hello Kitty runs for President of the United States and encourages fans to join the Friendship Party.
2013:
The Air Hello Kitty jet makes its inaugural international flight from Taipei to Los Angeles.
2014:
Hello Kitty celebrates her 40th Anniversary with a worldwide hug campaign.
Sanrio Supports Collab Strategy
Hello Kitty teams up with a variety of other brands and retailers to create unique products and differentiation in the marketplace.
From cool collabs that range from high-end designer fashion to sports to candy, Sanrio has demonstrated the retail clout of exclusive merchandise partnerships that appeal to multiple audiences worldwide.
This strategy, to partner with other well-known brands and retailers, will continue to be a driving force in the future growth of the Hello Kitty brand. The diverse collaborations also exemplify the adaptability of the brand to vastly different categories and demographics.
Sanrio's original high-end Hello Kitty collaboration with Kimora Lee Simmons launched in 2005. Since then, the company has established similar partnerships including several key collaborations for Hello Kitty's 40th anniversary. They include:
Minnetonka–

girls' and women's moccasins and boots;

Chan Luu–

a unique collection of handmade bracelets, cuffs and layering necklaces in the designer's trademark style;

Major League Baseball–

an expanded collection of lifestyle products that includes all 30 MLB teams;

Jeffrey Campbell–

fashion forward women's footwear;

Sephora–

a modern capsule collection of elevated beauty collectibles;

Dylan's Candy Bar–

limited edition offering of candy, cookies, lollipops and sweet lifestyle products'

Ju Ju Be–

diaper bags, convertible bags and backpacks.
Sanrio Plans First Fan Expo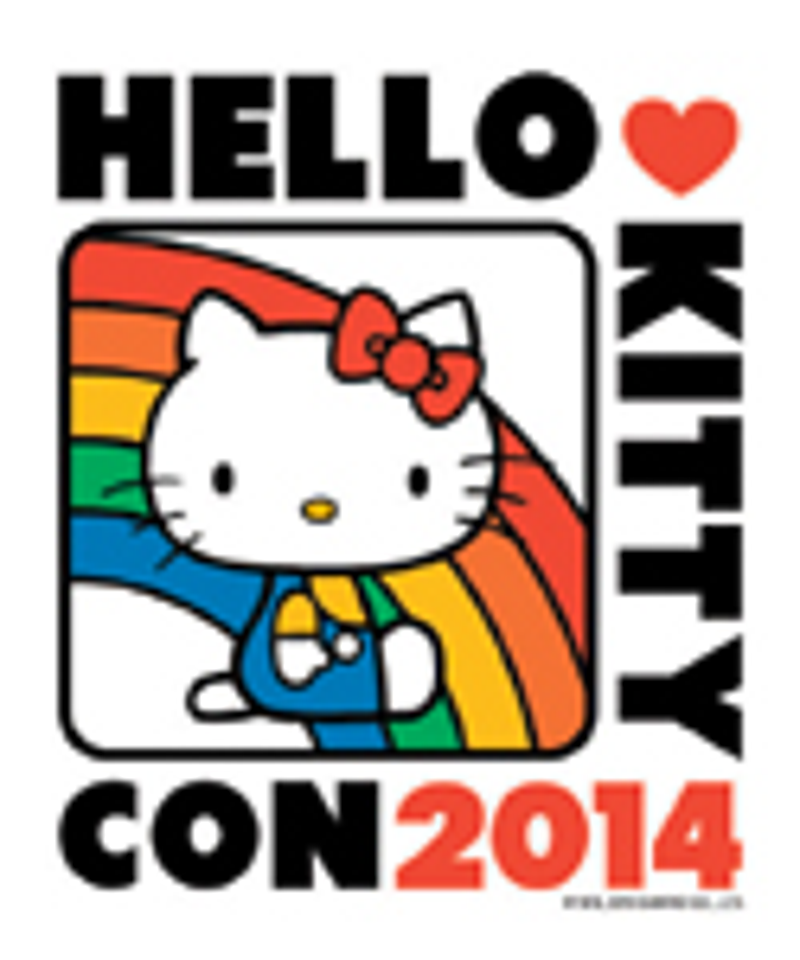 Like other iconic franchises that have successfully established live fan events, Sanrio is launching its first-ever convention to celebrate Hello Kitty's 40th anniversary and to engage its huge and connected fan base.
The official event, called Hello Kitty Con 2014, is being produced in conjunction with Target. It will take place at The Geffen Contemporary at MOCA (The Museum of Contemporary Art), in Los Angeles from Oct. 30 to Nov. 2.
"Hello Kitty Con 2014 is a testament to Hello Kitty's remarkable ability to connect with people of all ages and backgrounds in many ways, on many levels," says Janet Hsu, president and chief operating officer, Sanrio. "It is a celebration of community and a labor of love for Sanrio, and we are thrilled to share this experience with fans."
The goal is to provide fans with the ultimate interactive experience that will include workshops, panel discussions, special guest appearances, interactive art installations and daily artist signings.
The workshops will include scrapbooking, flower arranging, nail art and DIY jewelry making. The panel discussions will feature such topics as Hello Kitty super fans, Japanese pop culture, Lolita culture, Hello Kitty as muse and more. Exclusive lectures will feature Hello Kitty head designer from Tokyo, Yuko Yamaguchi, Simone Legno, artist and creator of the tokidoki brand, and Dr. Christine Yano, co-curator of "Hello! Exploring the Supercute World of Hello Kitty."
From a merchandising standpoint, Kitty Con 2014 will feature a Hello Kitty branded:
Friendship Station pop-up shop offering convention exclusives and collaboration products;

Super Supermarket, featuring a selection of vendors offering products and experiences available only at the convention. The Sanrio partners participating include Sephora, JapanLA, Loungefly, Dylan's Candy Bar, Spam Brand, Major League Baseball, Chan Luu, Perfect Square/VIZ Media and Upper Deck; and

A vintage shop will offer rare collectibles from the past, product and collaboration previews and a tattoo shop featuring leading tattoo artists.
Target, celebrating more than 15 years of partnership with Sanrio, will co-host the VIP preview event and offer limited edition, co-branded products available only at the convention. Target will also offer an expanded collection of exclusive Hello Kitty 40th anniversary products from apparel and cosmetics to accessories and toys in stores and online.
Sanrio is also planning various interactive art installations and photo opportunties created by artists POSE and Dabs Myla and art instruction from artists Camilla d'Errico, Esther Kim, Dabs Myla and Martin Hsu.
Sanrio Tokyo's resident nail artist and
Hello Kitty Nail Art
book author Masako Kojima will provide advice on nail design. The JapanLA Art + Fashion shop will feature art prints, figures and artist tees from favorite artists including 64 Colors, Buff Monster, Crowded Teeth, Joe Ledbetter and Miss Kika.
In addition, Sanrio will feature a fashion display curated by Stephiee Nguyen of JapanLA Clothing with one-of-a-kind creations by 13 designers including Ophelia Overdose, Abigail Greydanus, Fiori Couture and dolleyes.
Sanrio Creates Museum Exhibit
This exclusive partnership will present the rich history of Hello Kitty, featuring rare and vintage items in a unique tribute to the brand's 40th anniversary.
In a deal that represents the widespread popularity of the Hello Kitty brand over the decades, Sanrio has partnered with the Japanese American National Museum for its first-ever exhibition that will launch this month in Los Angeles and travel to different cities over the next two years.
"Hello! Exploring the Supercute World of Hello Kitty" will explore the phenomenon of Hello Kitty through an extensive product retrospective and an art exhibit, as well as various workshops and panel discussions.
This initiative, similar to the event that was held in conjunction with Sanrio's 50th anniversary in 2010, also represents the company's approach to live events that extend the brand's reach and engage fans of all ages and levels of interest.
"Since her debut on a small vinyl coin purse in Japan, Hello Kitty has become a global icon embraced by fans of all ages," says Janet Hsu, president and chief operating officer, Sanrio. "We celebrate Hello Kitty's 40th milestone anniversary with this first of its kind museum exhibition at JANM, exploring her Japanese heritage, her impact on American culture over the last 40 years and her unique ability to connect with fans on many levels. This multi-dimensional exhibition brings the essence of Hello Kitty to life as we share her message of friendship and community with fans."
The exhibition will be co-curated by Dr. Christine Yano, author of
Pink Globalization: Hello Kitty's Trek Across the Pacific
, and Jamie Rivadeneira, founder and owner of pop culture-inspired boutique JapanLA.
To commemorate its collaboration with Sanrio and recognize Hello Kitty's 40th anniversary, JANM will produce a souvenir catalog highlighting the art and artifacts from the exhibition. The JANM museum store will also offer co-branded items such as plush, bobble heads, tote bags, t-shirts, and other collectibles.
Sanrio Expands Publishing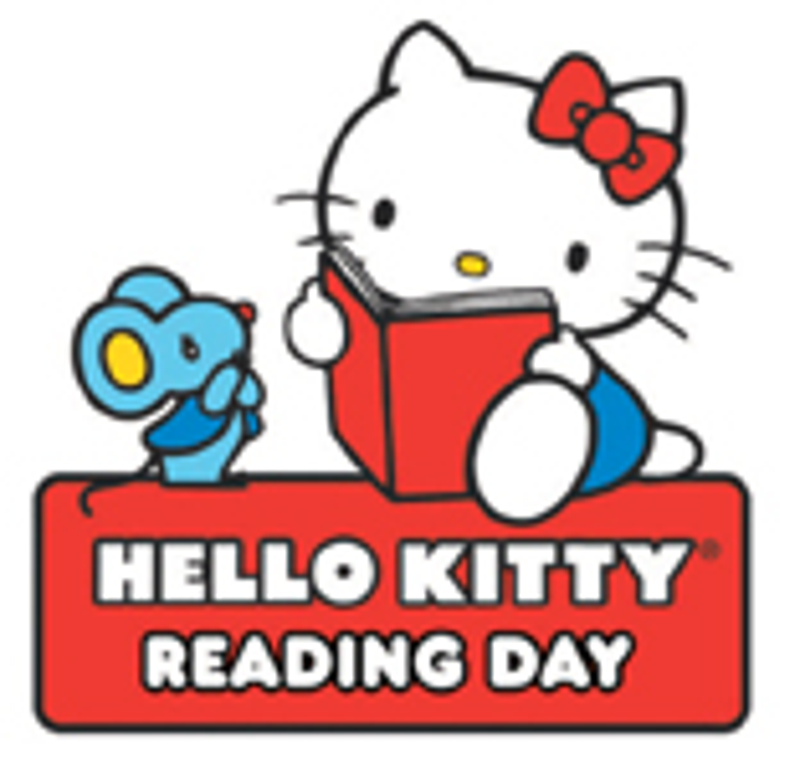 Key partnerships and a special Hello Kitty reading day serve to underscore yet another important content-driven initiative to reach fans.
With a combination of collector's books and graphic novels, Sanrio has extended its reach with topics ranging from baking to crocheting to nail art.
The Hello Kitty Reading Day, scheduled for Oct. 25, will feature bookstore and library events across the U.S.
The licensor's key publishing partners participating in the event include Abrams, Viz/Perfect Square, Priddy Books, Penguin, Quirk Books and Sourcebooks.
The books that will be featured include:
The Hello Kitty Baking Book
;
Hello Kitty Crochet
;
Hello Kitty: Let's Read
;
Hello Kitty Just Imagine
;
Hello Kitty Loves Mad Libs
;
Hello Kitty Nail Art
;
Happy Birthday, Hello Kitty
;
Hello Kitty: My Home;
Hello Kitty: My Town
; and more.
Sanrio is also offering a free download of the official Hello Kitty Reading Day event kit that includes activity sheets and suggested programming.
Earlier this year, Sanrio announced a third book with Viz Media's Perfect Square for release of a new original graphic novel entitled
Hello Kitty: Surprise!
It features seven new stories and three shorts centered on the theme of unexpected discoveries.
Hello Kitty: Surprise!
reunites the creative team of Jacob Chabot (Hello Kitty, Voltron Force), Jorge Monlongo (Hello Kitty, Mameshiba), and Ian McGinty (Uglydoll), along with special guest artist Anastassia Neislotova.
Prior to that, Viz/Perfect Square published
Hello! Kitty: Delicious
, which featured cake and candy treats.
Sanrio To Expand Café
With several cafés operating in South Korea and Taiwan, Sanrio is bringing the concept to Southern California.
Another key part of Sanrio's diversification strategy is the expansion of the Hello Kitty Café that will combine branded food treats and gift items in a coffee shop atmosphere.
According to the company, the concept is a modern interpretation of a European bakery and coffee shop.
For the past four decades, we have experienced the joy of going to the Sanrio store to carefully pick out that favorite stationery, accessories, plush and gifts. Now that Hello Kitty feels like a dear childhood friend, we felt it was time to expand the Sanrio experience to delight the foodie in all of us," says Janet Hsu, president, chief operating officer, Sanrio. "Our goal is to combine indulgent desserts and good eats with the world of Hello Kitty to provide an inter-generational experience for fans. Hello Kitty Café will delight the senses and make new memories for family and friends of all ages."
While Sanrio is still finalizing its café plans, the first location is planned for Southern California sometime in the second or third quarter of 2015.
According to Sanrio, the Hello Kitty Café will feature a "fast-casual setting with attention to special details and a uniquely Sanrio atmosphere." Merchandising displays of pastries, made-to-order items and interactive attractions will highlight the café.
In addition, Sanrio will unveil Hello Kitty Café Truck during the Kitty Con anniversary event that will offer a taste of what the café's menu will offer. The selection will include artisan pastries, gourmet chocolates, cakes and cupcakes, all with a Hello Kitty touch. Sanrio plans to have the food tuck make appearances throughout Southern California over the next several months. According to Sanrio, special treats from Hello Kitty & friends will feature My Melody, Keroppi, and Chococat.
Sanrio: More Smiles and Surprises
From new retail stores to food to entertainment, Hello Kitty will keep on offering gifts and smiles to its fans around the globe.
As Sanrio enters its fifth decade, the future is likely to take the company and its flagship Hello Kitty brand into new territories, new ventures and new categories that will continue to drive growth, create new partnerships and engage a multi-generational fan base.
While licensing will continue to be as important a business strategy in the foreseeable future as it has been throughout its history, there is a strong possibility that Sanrio will begin to test the waters in various new areas such as digital apps, entertainment, live events and retail. Sanrio will likely follow a similar growth strategy to other major global licensors that are seeking new and profitable ways to engage with fans year-round. Its first ever Kitty Con fan convention this month will not only provide a glimpse as to what's in the pipeline, but it also could become a regular event in the U.S. and other markets as well.
"There is still a lot of room to grow and many countries that we haven't entered yet," says chairman Ray Hatoyama. "Hello Kitty has always been surprising people, and we want to continue to surprise people. There are a lot of things coming"
Among the target areas that Sanrio will pursue include:
Live events.

In honor of Hello Kitty's 40th anniversary, Sanrio partnered with the Japanese American National Museum to present a first-of-its-kind museum exhibition that opened this month in Los Angeles, Calif., and will tour for two years in cities worldwide.

Retail stores.

Sanrio recently announced a new partnership with SRA Retail for the licensing rights to open and operate Sanrio retail stores in the U.S. SRA Retail, which is a new company founded by Steve Russo, chief executive officer, FABNY and Richie Adjmi, chief executive officer, Age Group, both longtime Sanrio licensees, will re-format the current retail concept and open new Sanrio store locations across the country. The new prototype design will debut in spring 2015 with the grand opening of new Sanrio stores scheduled for fall 2015.

Cafés.

The first Hello Kitty Café is schedule to open mid-2015 in southern California and offers unlimited potential for expansion.

Collaborations.

Similar to its expanded relationship with Major League Baseball and such designers as jeweler Chan Luu, tokidoki and Jeffrey Campbell, Sanrio will continue to announce new co-branding deals that further expand the reach of the Hello Kitty brand.

Mr. Men & Little Miss.

Since the acquisition of the property from Chorion in 2011, Sanrio has begun to relaunch the brand and will continue to develop it in 2015. Hatoyama says, "It is similar to Hello Kitty with a lot of universal messaging, and we will take it global."

Other Sanrio brands.

Hatoyama also says Sanrio plans "to apply what we have done on Hello Kitty to its other characters and brands."
With a long list of new initiatives, Sanrio's future appears to be as promising as its past. One element will never change and that is the founding principle of its founder.
Says Shintaro Tsuji, president and chief executive officer, "Our business puts importance on the spiritual side of things. We make things which will help foster communication, we offer entertainment to add fun and fullness to everyday life and we seek to help friendships flourish. There has never been a time when such activities have been more needed. Indeed, 'No one is an island.'
"That is why all of us at Sanrio shall continue, with one heart and mind, to offer the very best social communication business possible, and to help build a bridge between the hearts and minds of people all over the world. It is for this we are proud to be known, and at this, which we continue to strive to be the very best."
Read more about:
Subscribe and receive the latest news from the industry.
Join 62,000+ members. Yes, it's completely free.
You May Also Like
Loading..