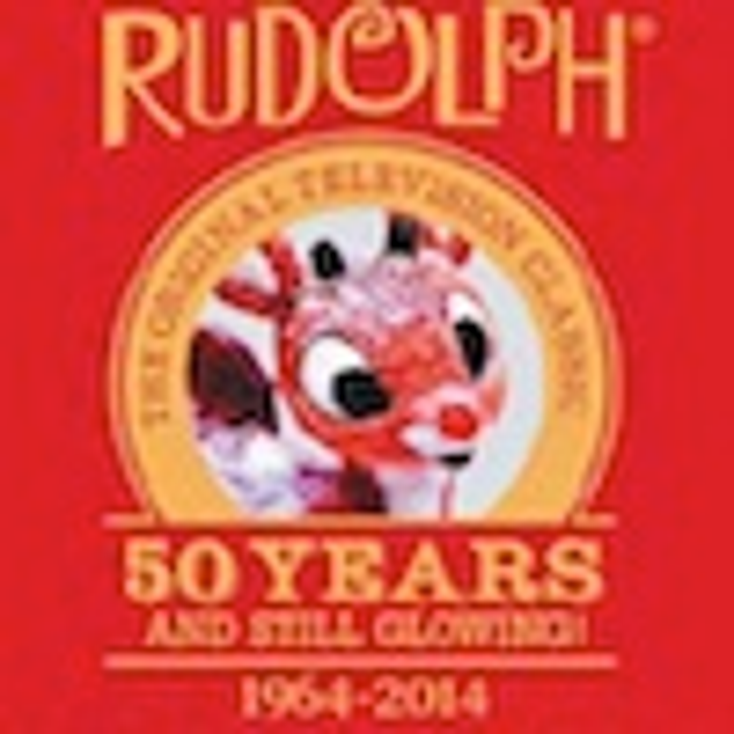 While millions of fans are exposed to the classic story of Rudolph the Red-Nosed Reindeer every year during the Christmas holiday season, Jonathon Flom and his family experience this story every day as they gear up to celebrate the 50th anniversary of the iconic and beloved television special in 2014.
Flom, president of Character Arts, the agency exclusively representing Rudolph the Red-Nosed Reindeer, has big plans for a comprehensive brand licensing program that includes everything from traditional gifts and toys to live events and special promotions that will not only re-energize the brand, but also further expand the franchise for years to come.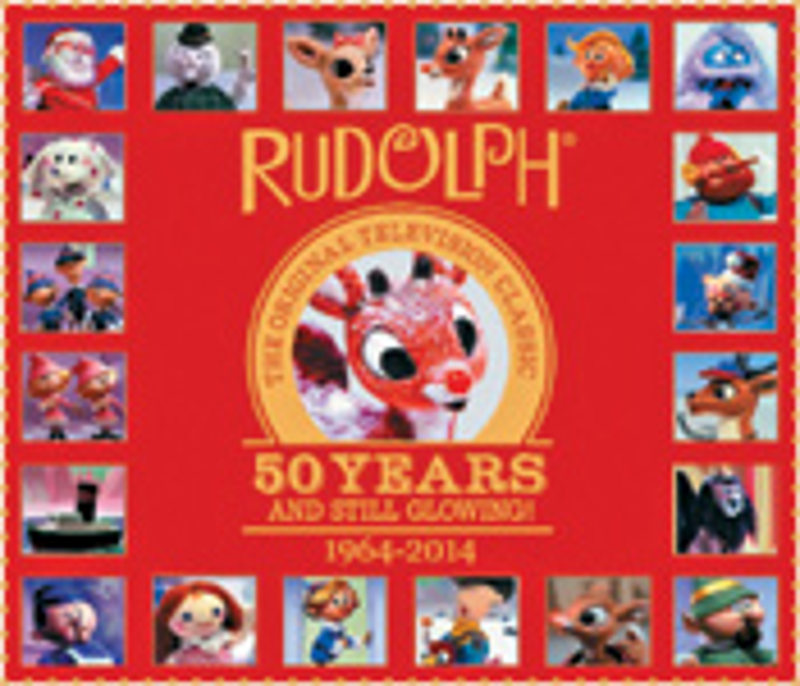 "Many of the licensees, retailers and advertisers have the same deep connection to the Rudolph tradition as Rudolph's most avid fans," says Flom. "This provides a foundation for fun, creative, productive and often very long-term relationships."
The extraordinary popularity of the Rudolph franchise, which is based solely on the original television
special that first aired in December 1964 on NBC, has resulted in a true family nostalgia brand that transcends generations and continues to grow. The movie has not been changed, and the original stop-motion animation continues to air annually on the CBS network as a holiday special featuring Rudolph and a host of supporting characters including the Misfits. The television special is also available fully-restored on Blu-Ray.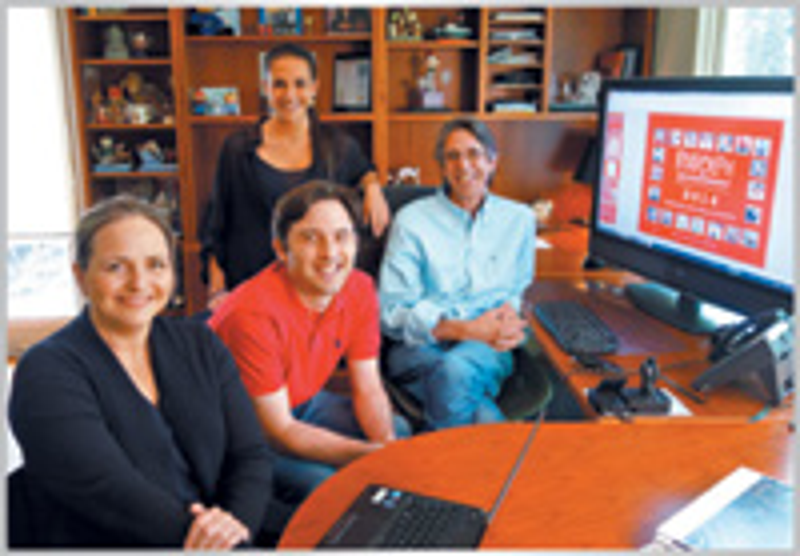 Pictured from front: Meredith Flom, Aaron Burakoff, Jonathon Flom and Danielle Flom
Flom first became involved with the Rudolph property in the early 1990s while working at Broadway Video. In addition to working on various aspects of licensing for "Saturday Night Live," Flom was part of the team that assembled and enhanced the libraries that were aggregated and first sold to Golden Books in 1996, now owned by DreamWorks Animation following the acquisition of Classic Media last year.
With respect to Rudolph, DreamWorks Animation has the rights to distribute the existing special on television and on video, but its rights do not include brand licensing or new production.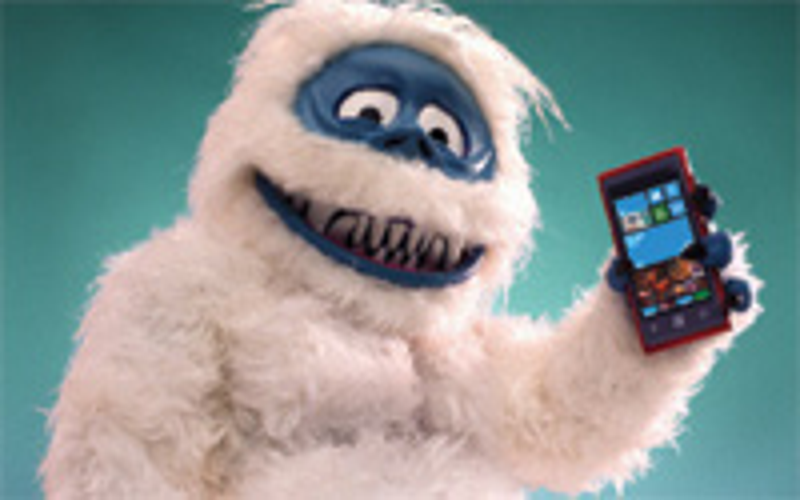 The Windows phone "Speed Dating" spot, produced by Bent Image Lab.
Shortly after the Golden Books transaction, Flom (as an independent contractor) led the effort to consolidate the rights that were necessary for the first continuity program at CVS in 1998 that launched the licensing program with the entire family of characters from the TV special.
"Prestige Toys was one of the first licensees to sign up for the Rudolph licensing program, and it is one of the best decisions we've ever made," says Bob Gershin, owner, Prestige Toys. "We couldn't be more excited about the upcoming anniversary celebration."
In 1999, Flom, whose background includes a legal education, broadcast standards and business affairs at CBS, and business development, production and licensing experience at HBO, in addition to Broadway Video, formed Character Arts.
"Shortly thereafter, Character Arts and Rudolph decided to be 'independent together,'" Flom says, quoting an iconic line from the special, spoken by character Hermey to Rudolph.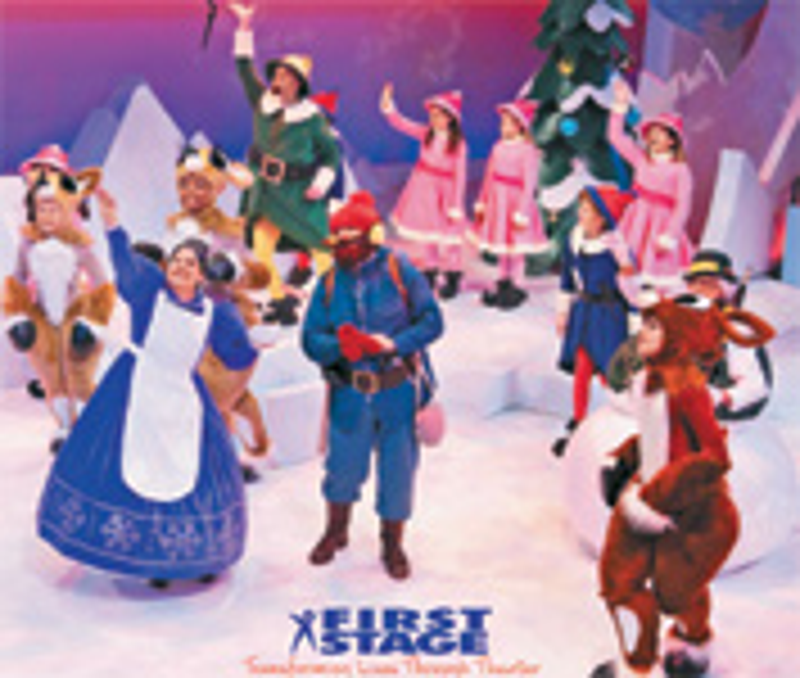 Character Arts became the licensor of record in 2005, according to Flom, and almost all of its resources are focused on Rudolph exclusively.
Flom's wife and partner, Meridith, who spent a big part of her career working in creative at Scali, McCabe & Sloves, manages the creative side of the business. Flom's son-in-law, Aaron Burakoff, whose background includes a degree from Harvard, an MBA from Columbia and has held positions with LEK Consulting and American Express, handles business development and operations. Flom's daughter Danielle, who has been attending Licensing Expo since she was 15-years-old, focuses on products and creative asset development.
"Seasonal properties have inherent limitations and need to be managed very efficiently," says Flom. "Our family lives, eats and breathes Rudolph, so we all know what's going on with most everything at all times. This gives us the ability to provide very fast turnaround and great service to licensees."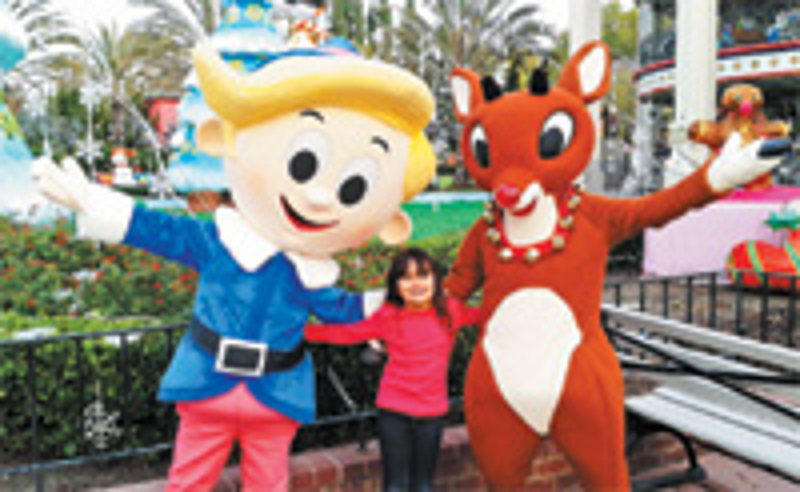 Character Arts also has in-house staff including finance, business affairs and administration.
Approach to the Brand
Flom believes that Rudolph is more than an entertainment brand and is a property that calls for a non-traditional approach.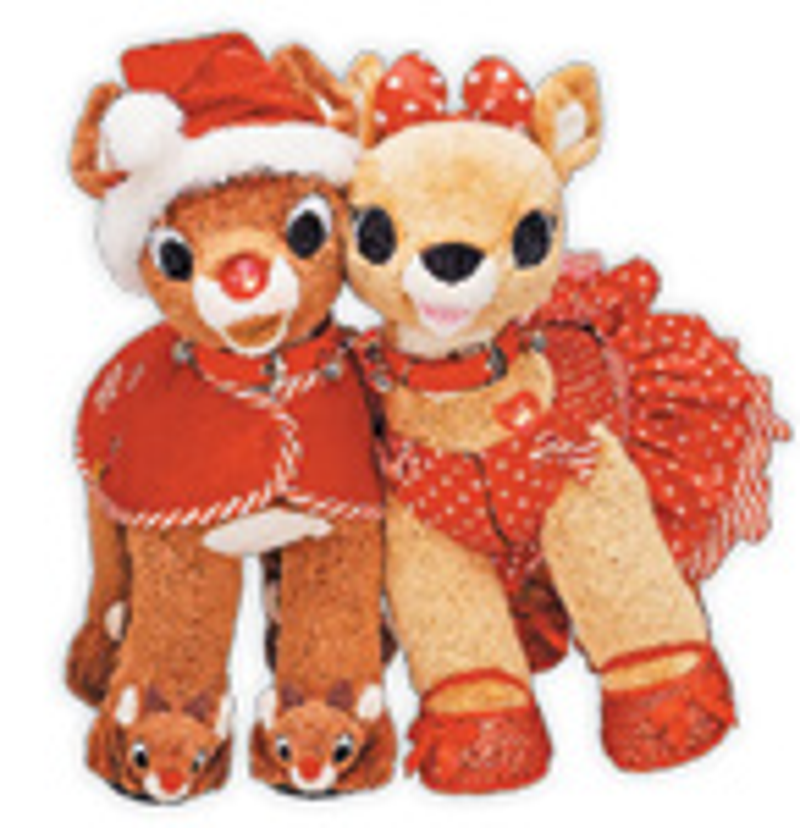 According to Flom, Character Arts does not permit Rudolph to pitch or directly endorse products or services, but works closely with advertisers to try to find ways to work within this framework–humor is often a solution. For example, Verizon used a Misfit iPhone during the "coverage wars," and Microsoft's Windows Phone did a promotion using The Abominable Snow Monster and friends as they remotely coached him through a speed dating session.
"The characters from the Rudolph TV special have a tremendously broad appeal and represent an important way for our clients to connect emotionally with their consumers during the holiday season," says Brent Poer, president, LiquidThread, agency for Microsoft. "It's the content and stories that matter–like the Rudolph campaign–and that people value and share."
Flom says that the special's characters do not co-mingle with other characters from other entertainment either.
"The Rudolph DVD is often sold in a multi-pack that is marketed as the Christmas Classics, but that branding never crosses over into the licensing program," he says.
Anniversary Initiatives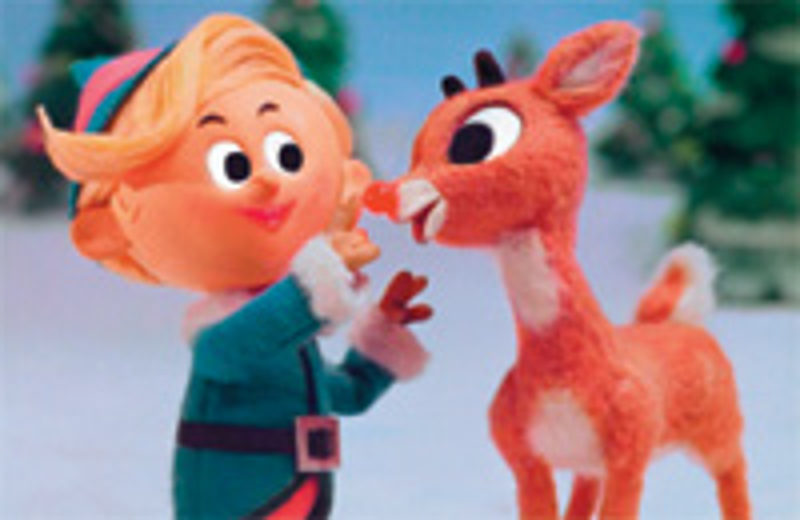 Stage shows

–"Our focus is on making the show accessible to as many fans as possible," says Flom.
Flom envisions at least 20 major markets having a Rudolph show for the entire season starting in 2014 and continuing as an annual tradition thereafter with additional markets planned. In 2013, the Rudolph stage shows will be in Atlanta, Dallas, Orlando and Chicago.
"Since the TV special itself is a puppet musical, we first worked with the Center for Puppetry Arts (curators for the Jim Henson puppet collection) to develop and produce a truly faithful adaptation," explains Flom. "That show is now going into its fourth year and has become an Atlanta fixture."
"We are thrilled to be a part of bringing the magic of Rudolph into the world of live entertainment. We rarely repeat a holiday show, and the fact that this production is going into its fourth season–with no end in sight–is a testament to Rudolph's cultural significance," says Vince Anthony, chairman, Center for Puppetry Arts.
"We then turned to First Stage, a quintessential family theater company, to further adapt the production so that it could be simply and faithfully replicated in multiple markets across North America," says Flom.
Says Jeff Frank, artistic director, First Stage: "The Rudolph TV special was conceived as a musical, so the adaptation was totally organic. We developed a production concept that, through the use of actors and puppeteers, created a living environment that felt in keeping with the handcrafted quality of the original special. Audiences loved the feeling of walking into the theater and stepping into that world they remember so fondly. Our success with Rudolph in Milwaukee has opened the door for us to expand our own brand by becoming a presenter in Chicago."
Joe Sturgeon of Wishing Star Productions says: "We have signed up for Dallas, Houston, San Antonio and Austin, and hope to use this opportunity to expand our company into regional markets outside of Texas."
Theme parks

–Character Arts first partnered with Herschend Family entertainment, which are, says Flom, the most Christmas-friendly venues. Its properties include Dollywood, Silver Dollar City, Stone Mountain Park and Adventure Aquarium.
"We are currently negotiating with numerous other locations to fill out the territories not covered by the Herschend properties," says Flom. "These attractions will run the spectrum and include things like walk-around characters, light shows, short- and long-form live shows, Christmas parades and more."
4D experience

–According to Flom, the Rudolph 4D experience is currently in development with Pure Imagination Studios.
"It will incorporate stop-motion and CGI to create the thrill of flight with seat motion, wintery blasts from inside Santa's sleigh and smells of cookie baking and peppermint from Mrs. Claus' kitchen," explains Flom.
The experience will also include exhibits, workshops, displays of sets and characters and themed, interactive educational kiosks. The outlets for this attraction include museums, zoos, aquariums, theme parks and other special screening venues around the world.
Celebrity initiatives

–According to Flom, Rudolph has a lot of celebrity fans, and he expects to get them to participate in such things as "cameos in their home town Rudolph stage productions, comedic anecdotes about times in their lives that they have felt like a 'misfit' and special performances of the songs from the TV special."
"We expect these new live entertainment initiatives to keep Rudolph at the center of families' Christmas celebrations for many years to come," says Burakoff. "Through attending a Rudolph stage show, taking interactive sleigh rides or mingling with Rudolph and his friends at theme parks, zoos and museums, children and parents will continue to associate Rudolph with magic and spirit of Christmas every year."
Marketing and Licensee Support
Flom plans to get various marketing partners to participate in the anniversary celebration, including DreamWorks for retail-specific programs that integrate the DVD and licensed product marketing, and CBS, which Flom hopes will build on the 40th anniversary efforts it participated in.
"Our sponsorship and licensee relationships have built over the years with companies like Microsoft, Hallmark, Verizon and Build-a-Bear and have become an integral part of Rudolph's holiday tradition," says Flom.
"For Build-A-Bear Workshop, Rudolph the Red-Nosed Reindeer has become an important part of our holiday business," says Teresa Kroll, chief marketing and entertainment bear, Build-a-Bear Workshop. "Through this special licensing 'colla-bear-ation,' we have been able to bring this beloved brand to life in new ways. Build-A-Bear Workshop is the only place where you can make your own Rudolph and Clarice, dress them from head to hoof and even add the Rudolph The Red-Nosed Reindeer song. We look forward to continuing this long-standing relationship."
At the core of the Rudolph franchise are extensive product assortments from Character Arts and more than 75 licensees that keep fans connected every year. In the early stages of development for anniversary-specific products is a new graphic novel from Macmillan Kids and a Silver and Gold line from Department 56, says Flom.
"I am crazy about both the brand and the team at Character Arts," says Mary Adams, marketing director, Department 56. "I have personally been involved with this license for more than 10 years, and it just keeps getting better."
The TV special, of course, is at the heart of this anniversary celebration.
"It's about celebrating the original story and adding new dimensions that enhance the experience," says Flom. "The 50th anniversary gives us the chance to take off in thrilling new ways that put fans in touch with the emotions at the heart of Rudolph's story."
Read more about:
Subscribe and receive the latest news from the industry.
Join 62,000+ members. Yes, it's completely free.
You May Also Like
Loading..