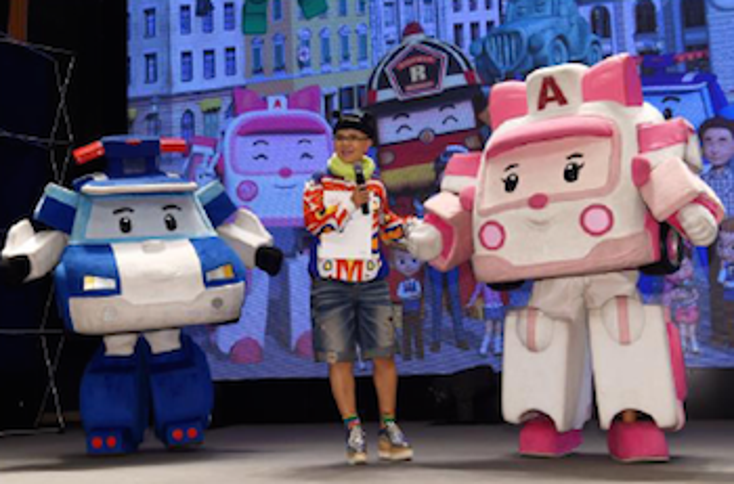 Character launches new events, products in countries around the world.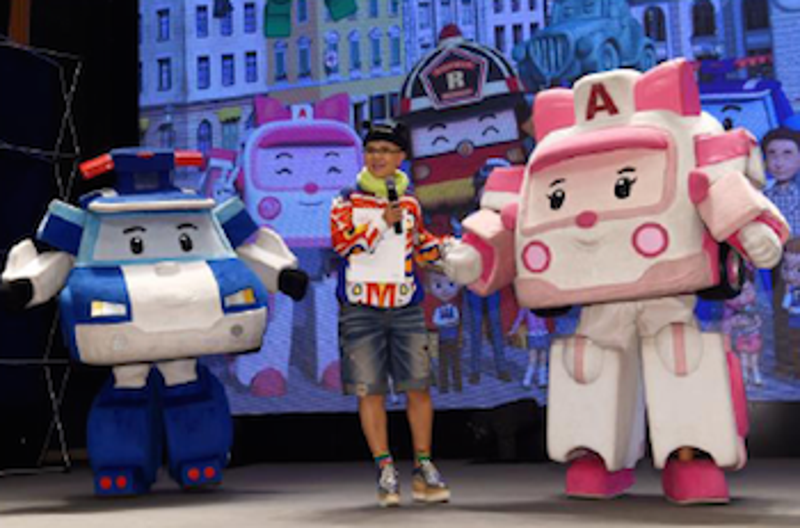 A new arts and crafts range featuring the brand has launched worldwide. Encompassing 16 SKUs including basic stationery items, craft tools and clay kits, the line is produced by Landmaster's stationery brand Kuso.
Other global news for the brand includes:
China

–The first-ever Poli-themed indoor play park opened in the spring in partnership with Yuyuto. The park in Nanjing is just the first, with two more parks planned to open across the country before the end of the year. Poli was also featured in a traffic safety series on BesTV and supported by local toy distributor Silverkids and publishing licensee CFP; and Poli and his sidekick Amber spent Children's Day in June at 15 shopping malls across the country in a series of activations put on by Silverkids that also featured accompanying pop-up shops. Poli also attended the recent Kids Expo China, hosting meet-and-greets, a giant puzzle, live quiz show and races of Poli remote-control cars. The brand's presence at the expo was supported by CFP and food and beverage licensees Hyundai F&B and Shanghai Taiying Trading Company. Finally a new series of traffic safety books featuring Poli was published by CFP and the brand also arrived on shelves in the form of new kids' dental care and soap ranges from LG Household & Health Care.

Israel

–The brand teamed up with Nick Jr. and Hyundai Motors for a traffic safety campaign that included a Road Safety Event hosted in Tel Aviv.

Korea

–Robocar Poli hosted a K-league safety class in conjunction with the Korean Profession Football Agency and Red Cross Korea. The event, which took place at 23 locations across the country, focused on good safety practices, handling emergency situations and personal hygiene. Robocar Poli was also appointed as the Teenager Safety Ambassdor by the Youth Work Safety Management Center. Additionally, the Daegu Metropolitan Transit Company and Seoul Metropolitan Line 3 each ran Robocar Poli-branded trains earlier this spring.

Russia

–Roi Visual and local licensing agent Megalicense hosted the second annual Partners Conference, which was attended by more than 22 licensees. Partners Gulliver and Egmont shared success stories, while Roi Visual shared future business strategy.

Singapore and Malaysia

–A series of Poli meet-and-greets were held through the region in May and June at shopping centers and the Korean Fair.

Taiwan

–Mass market retailer Mirada featured Poli in a store promotion developed by local agent Sanbyte, and the Poli live show, organized by local toy partner P&P and the TV station YoYoTV continues to expand with new summer dates in Taipei and Taichung.
Read more about:
Subscribe and receive the latest news from the industry.
Join 62,000+ members. Yes, it's completely free.
You May Also Like
Loading..