Pucca Power
Pucca Power
Already a licensing success story, Pucca and her friends up the ante with an international television series. Take one lively girl—Pucca, the daughter of a Chinese restaurateur—add the object of her affection, Ga

Already a licensing success story, Pucca and her friends up the ante with an international television series.

Take one lively girl—Pucca, the daughter of a Chinese restaurateur—add the object of her affection, Garu, who's more interested in becoming a ninja, toss in some noodles, and an array of colorful characters, and you have a property that's gone from cult Internet phenomenon to mainstream TV, backed up with a successful licensing program.
Pucca began as the cheeky star of an animated online e-card service created by Korean company Vooz in 2000. After gaining popularity and licensing success in Korea and other parts of Asia, it arrived in Europe in 2004, a result of Jetix Europe acquiring the licensing and TV rights. A series of 2.5-minute flash animation shorts (produced by Vooz) followed, airing on various Jetix and MTV channels before being made into a longer series.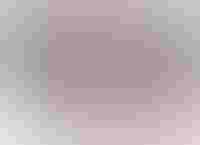 "The possibilities with Pucca were immediately apparent, especially because you were left wanting more after watching the original shorts," explains Richard Woolf, director of international licensing, Jetix Consumer Products. The success of the shorts encouraged Jetix Europe to develop a brand-new animated series with Canada's Studio B that aired last year. Each episode was extended to seven minutes, the storyline developed, and some characters were given voices. The series debuted on a number of Jetix channels in the U.S., Japan, Latin America, and much of Europe. Most recently, in February, it launched in Poland and Central and Eastern Europe.
"The challenge in developing Pucca further was to remain true to the property, but also to add a new dimension through new characters and worlds, which would enhance the brand and engage the Jetix audience," says Woolf. "The original shorts had a very specific look and feel. We wanted to make sure that the visual style of the new series reflected this. The expansion of Pucca's world creates new opportunities for the further growth of the licensing program."
Selling Itself
Even before the new series began airing around the world, the licensing program for Pucca was developing nicely. Drawing inspiration from its vibrant visual style—bold designs, quirky characters, and colors—Pucca was originally established as a design-led property, targeting a slightly older age group than the TV series. This approach enabled Jetix to look at opportunities with high-end product and fashion retailers that, according to Woolf, might not have been options had the TV series existed. The notorious uncertainty retailers often have when dealing with non-TV properties was never really a problem. "The product sold itself," Woolf explains. "Pucca brought something new to the marketplace and retailers were attracted by the unique look and style of the character. In particular, the red and black colors associated with Pucca created real impact and stand out on the shelf."
Initially, the launch of Pucca products focused on high-end channels, targeting teens and comprised of apparel, accessories, housewares, giftware, and stationery. This campaign was supported by the debut of the original shorts on MTV channels across Europe, which developed awareness among the target market. Since the TV series began, the focus has shifted slightly.
"In a licensing sense, Pucca is very much a fashion and lifestyle brand," says Woolf. "With the introduction of the TV series, the target audience has broadened and more mainstream opportunities are now under consideration. For example, we have held back on introducing a toy line, but now with a more mainstream approach we are actively looking for potential master toy and gift partners. In addition, we are in discussions with publishing partners and looking at both mobile and game opportunities. The most successful licensing categories are those that hold strong appeal to the target audience, but that also fit with the brand and use imagery to the best effect.
"The retail strategy for Pucca combines both independents and [chains] and is tailored to each individual market," he adds. "For example, in France we've partnered with Galeries Lafayette and in the UK we've worked with both independents and more mainstream retailers such as Boots and Woolworths."
In Korea and Asia, there are more than 3,000 different Pucca products as well as branded stores. For Europe and the Middle East, Jetix Consumer Products (Jetix Europe's licensing division) has secured upwards of 80 licensees so far.
From Online to On TV
Pucca is a good example of successfully tackling the issues associated with fragmented broadcast platforms and increasingly tech-savvy youth spending as much time on the computer as in front of the TV. Jetix Europe recently conducted its own research that revealed technological equipment ranks highest in terms of what is important to kids. Games, consoles, TVs, and mobile phones are considered more important possessions than clothes or toys. Woolf believes it's not surprising then, that all these elements are becoming essential in developing a successful franchise, especially as kids become more technically advanced at a younger age.
"Kids have never been faced with as much choice as they have today and how they spend their leisure time has never been more competitive," he says. "To truly engage them and tap into their world, it's necessary to interact with them on a number of different platforms, allowing them to immerse themselves in a property and create a real connection, while building loyalty with the brand. Whether it's online, mobile, or TV, all of the platform executions must complement each other and drive the appeal of the property."
Pucca's evolution from Internet brand to licensed property to TV show is not as uncommon as it once might have been, according to Woolf. "There really are no set rules anymore," he says. "The goal is finding a property that will work well in the marketplace irrelevant of its source. The property itself is key. However, it's always important to consider its evolution carefully and not to develop into specific categories or on to different platforms just for the sake of it. Any evolution must remain true to the brand and enhance the appeal of the property."
In the future, Jetix will be looking to build on the already successful licensing program and will continue to roll Pucca out on relevant emerging platforms.
"Series No. 2 of Pucca will begin airing in 2008 and we'll aim to build on the great foundations that already exist, ensuring the brand remains fresh," says Woof. "Pucca fits into Jetix Europe's strategy of creating brands that can travel across several platforms and we will continue to seek out opportunities to do this."
Subscribe and receive the latest news from the industry Article
Join 62,000+ members. Yes, it's completely free.
You May Also Like
---