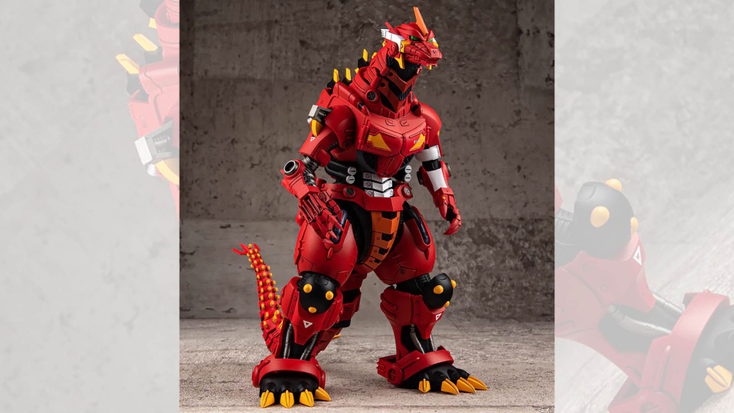 "Godzilla" figure.
Toho International
Toho International
, the Japanese studio's U.S.-based subsidiary that brought "
" to life, has announced its plans for "Godzilla" Day 2022 with a slate of experiences and offerings. Honoring the King of the Monsters on November 3, fans of all things "Godzilla" will have access to first-time screenings, themed contests and exclusive gaming and food partnerships. 
"Godzilla's long history has shaped the world of pop culture and monster fandom for nearly 70 years," says Lora Cohn, managing director, Toho International. "Godzilla means so much to generations all over the world and we're thrilled to be partnering with incredible collaborators to honor the world's most famed and destructive prehistoric sea monster by offering our fans a chance to participate in screenings, gaming contests and more for this year's 'Godzilla' Day."  
Sixty-eight years ago on November 3, 1954, "Godzilla" appeared on the silver screen for the first time in Japan's Gojira. Since then, more than 35 movies have
been made starring the mutated kaiju, which has resulted in a multi-billion-dollar franchise and global fandom over several decades. First conceived in Japan, "Godzilla" has been featured in stand-alone books, comics, tv series, countless lines of consumer products and more. 
Fans looking to celebrate "Godzilla" Day 2022 will have access to a variety of exciting activities and offerings which include: 
One-day-only "Godzilla Against Mechagodzilla" in U.S. theaters, in partnership with Fathom Events. Godzilla will make his return to the big screen in more than 450 theaters for the first U.S. showing of 2002's "Godzilla Against Mechagodzilla". 

Theatrical Screenings of the Original "Godzilla," in partnership with Alamo Drafthouse.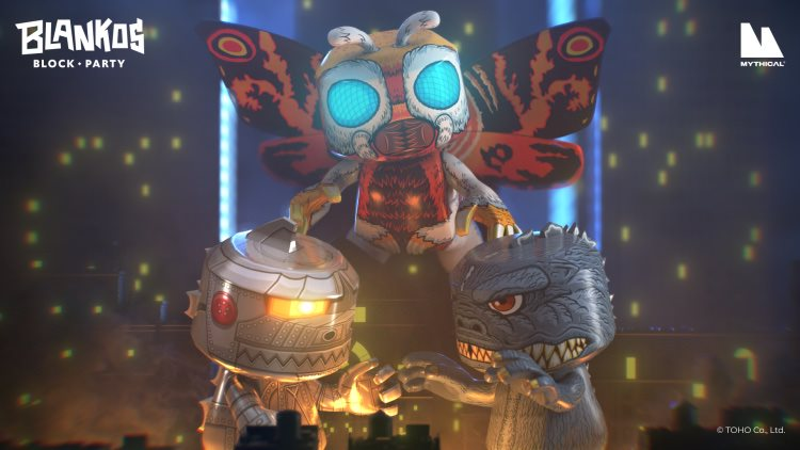 Blankos Block Party x "Godzilla" Cosmetics and NFTs - Blankos Block Party. Fans can purchase "Godzilla"-themed characters and NFTs now and can watch a gameplay featuring a discussion of the creative process between Chris Mowry, Toho's Creative Manager and artist James Groman.

King (of the Monsters) Trivia - King Trivia, the makers behind the live bar and pub quiz experience, is partnering with Toho International to offer "Godzilla"-themed trivia events nationwide throughout the week of Nov. 3.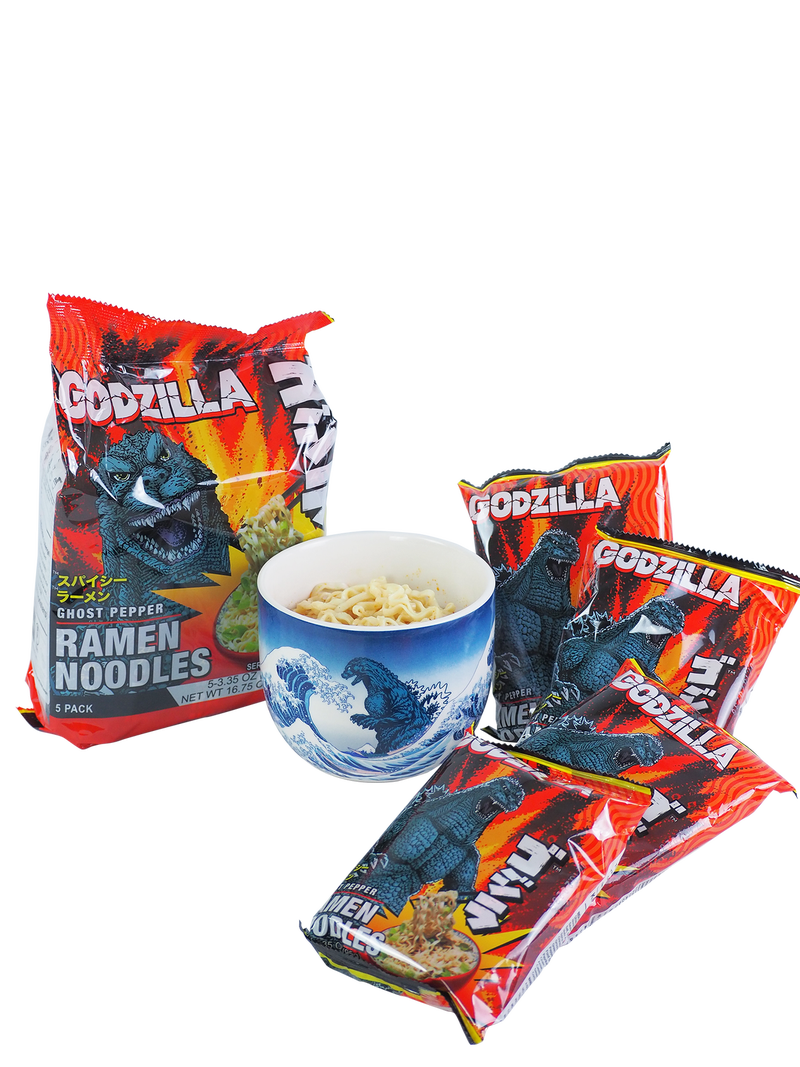 Toho International has partnered with Jade City Foods to offer the ultimate "Godzilla" hot sauce.

Langer's "Godzilla"-Sized Pastrami Sandwich. Langer's, the infamous Los Angeles-based deli will offer patrons a "Godzilla"-sized sandwich promotion throughout the week of Nov. 3.

Honey & Butter Macarons, the specialty macaron shop in Irvine, Calif., is teaming up with Toho International to create custom "Godzilla"-character macarons. The shop will also have branded decorations on display and additional "Godzilla"-inspired merch for sale.

For Your Entertainment (FYE) is bringing everything sweet and spicy to the table with a line of "Godzilla"-themed treats.

Yokocho Ramen x "Godzilla." A limited edition set menu from Yokocho, the infamous retro ramen house in London.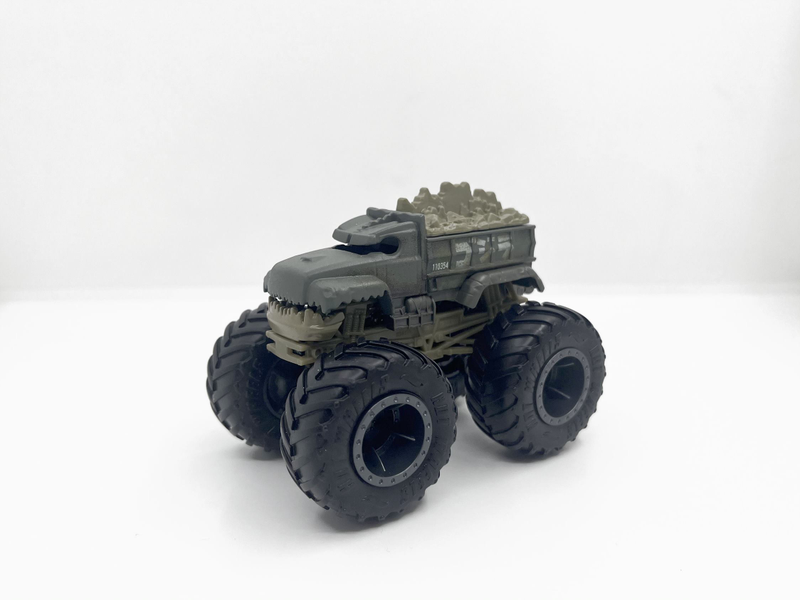 Hot Wheels x "Godzilla" - Mattel and Toho International have partnered to create three exclusive "Godzilla" Hot Wheels cars. The first of three will be available at retail in November exclusively at Target with the additional vehicles launching in 2023. 

Crunchyroll Loves, the in-house streetwear label from the global anime brand Crunchyroll, is launching a special collection in honor of "Godzilla" Day. The seven-piece collection will feature Spacegodzilla, Little Godzilla, Biollante and Mechagodzilla paired with a mix of colorways.

Official Merch at Kinokuniya Book Stores, including artbooks, clear files, stickers, figures, T-shirts and more.

New Additions to the "Godzilla" Line from Super7, including more than 10 new figures and apparel.

"Godzilla" Swag from Mondo Collectibles, including vinyl LPs, figures and posters.

Apparel from Cavity Colors, from T-shirts to sweatpants. 

Heroes & Villains Premium Licensed Apparel & Accessories is working with Toho International to bring a line of jackets, hats, shirts, and hoodies that celebrate the Japanese sea monster.
Subscribe and receive the latest news from the industry.
Join 62,000+ members. Yes, it's completely free.
You May Also Like
Loading..