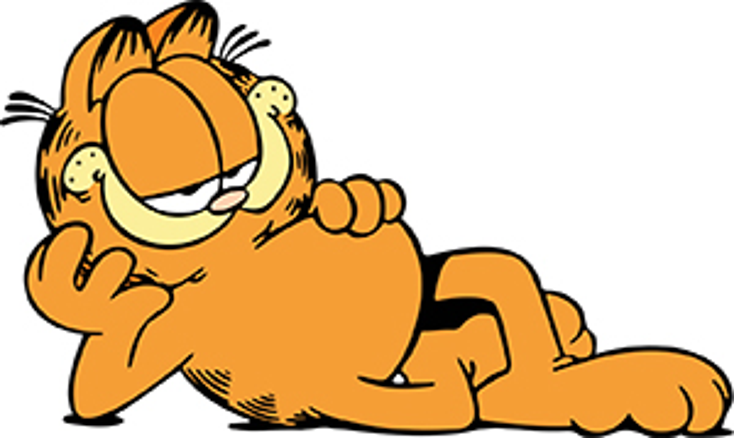 More than 30 companies will expand the classic character worldwide.
Paws, Inc., licensor of the Garfield property and associated characters, has partnered with 37 companies for new Garfield merchandise across the globe.
Joining the Garfield licensing program are:
Bottleneck Gallery for posters and pins in the U.S., Canada and Europe

I.T. Apparels for t-shirts, water bottles, headbands and more in Canada, China, France, Indoneisa, Macau, Malaysia, Singapore, Hong Kong, Taiwan and the U.K.

International Pet Group for cat loungers, catnip products, drinking fountains and more in Canada, China, Europe, Japan, Mexico, South Korea and the U.S.

The Rodgers and Hammerstein Organization for merchandise in connection with the theatrical production of "Garfield, The Musical with Catitude"

Shoal Games for an interactive bingo app

Ziggy Mediahouse for the name and likeness of Garfield in an Audi car brand campaign
2 Monkeys for boys and men's t-shirts in Canada and the U.S.

Body Rags for tops, skateboard bottoms and baseball hats in the U.S.

Kinnikinnick Foods for gluten free, tree nut free and peanut free food products in the U.S., Canada and Mexico

Sneakerskins for sneaker skins in the U.S.

Traly for stationery items in the U.S.
Anuman Interactive for a Samsung watch face background in France

Carobna Knjiga for coloring books, activity books, storybooks, notebooks and more in Bosnia, Montenegro and Serbia

Ediciones Kraken for a 15th book,

Garfield Worldwide,

in Spain

Egmont Kustannus for 12 issues of a Garfield magazine in Finland

Mediadocs Publishing for gifts and novelties in Moldova and Romania

RB-Hungary for plush dolls, plush keychains and plush cushions in Hungary

Terteks Tekstil Ihracat ve Pazarlama for slippers and flip flops in Turkey
Browny Japan for t-shirts, skirts, socks, hats, bags and more in Japan

Dohia Home Textile Co. for kids and adult bedding in China

Fenda Arts & Gift Co. for mugs and a Garfield baby activity book to be distributed to KFC restaurants in China

Ginger Crush for print-on-demand merchandise on GingerCrush.com in India

Hangzhou Huayuan Pet Product Co. for pet accessories, grooming products, pet food, cat litter and more in China

K-Company for key chains, pouches, tote bags and more in Japan

Legs Advertising Company for trolley bags, stationery sets and more in China

MCM Group for stand alone, outdoor and small market children's education and activity centers in China

Ramen Iroha for tableware in China and Hong Kong

Shanghai Mu Ao Cheng Plastics Company for headwear in China

Shenzhen Xinghua Shoes Company for slippers in China

Shinada Company for pass cases, box tissue cases and more in Japan

Small Planet Company for socks, drawstring pouches and bags in Japan

Tohokushinsha Film Corporation for flat rings and necklaces in Japan

United Daily News Group for t-shirts, towels, bags, masks and medals in Taiwan

United Stones for tin badges in Japan

World Wide Love Company for apparel and bags in Japan
Groovy Girl Confecções for women's apparel in Brazil

Lojas Renner for men and women's t-shirts, pajamas and sweatshirts in Brazil
Paws Inc. is the sole owner of all copyrights and trademarks for the Garfield property. The company also manages the licensing, marketing and brand management of the property. Garfield has appeared in more 2,100 newspapers; and the strip, distributed by Universal Press, is read by more than 200 million people each day in 42 languages.
Subscribe and receive the latest news from the industry.
Join 62,000+ members. Yes, it's completely free.
You May Also Like
Loading..