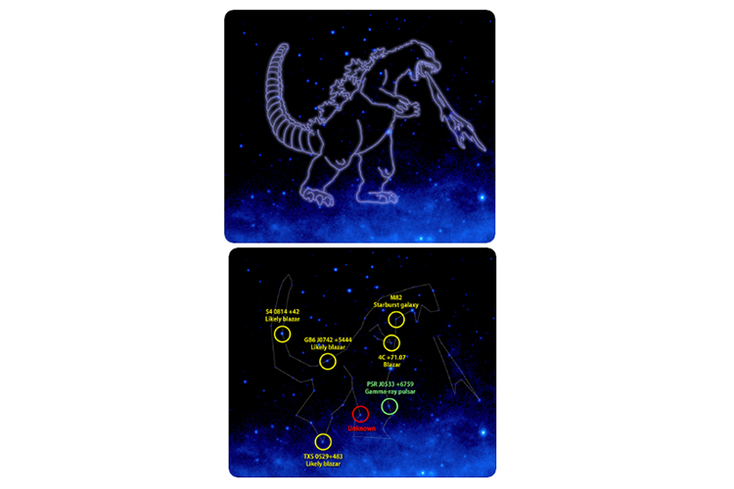 The cluster was named in honor of the 10th anniversary of the Fermi Gamma-ray Space Telescope's mission and references the similarities between Godzilla's trademark heat ray and the gamma-ray jets associated with black holes and neutron stars.
"Of the objects seen by the Fermi Gamma-ray Space Telescope, many lie outside our own Milky Way galaxy," says Elizabeth Ferrara, research scientist, Goddard Space Flight Center, NASA. "Most of these sources are distant galaxies with gigantic black holes at their centers, called Active Galactic Nuclei. These black holes create jets of energetic particles flowing away from the galaxy's center and creating beams of gamma rays. In the Godzilla constellation, the monster's heat ray is a representation of these jets of particles detected by Fermi."
Subscribe and receive the latest news from the industry.
Join 62,000+ members. Yes, it's completely free.
You May Also Like
Loading..