King is 'Crushing' It
King is 'Crushing' It
King's "Candy Crush" franchise has only been on the scene for four short years, yet it's managed to build a worldwide following and growing licensing program that stretches as far as the imagination can take you.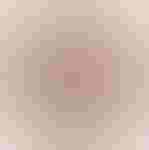 King's "Candy Crush" franchise has only been on the scene for four short years, yet it's managed to build a worldwide following and growing licensing program that stretches as far as the imagination can take you.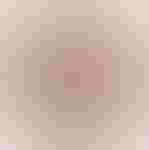 King Digital Entertainment's mobile game "Candy Crush Saga" has quickly become a classic. Along with its sister titles, "Candy Crush Soda Saga" and "Candy Crush Jelly Saga," the hit game, introduced in 2012, is played by millions of people in 196 countries and regions worldwide and continues to rank at the top of the download charts worldwide.
According to King, which is now a division of Activision, all three "Candy Crush" titles were top 15 grossing games in the U.S. in the first half of 2016, and the property has racked up 76 million Facebook fans.
The games are also recognized around the world for excellence in the sector. In June, "Candy Crush Saga" was named the best digital licensed program at the LIMA International Licensing Awards.
"We're very proud of that award. We're very careful in selecting programs and partners because for us, it's really about building a brand," says Claes Kalborg, head of licensing, King Digital Entertainment.
With so many engaged fans and users at its fingertips then, King is capitalizing on the franchise's popularity and has continued to build the corresponding licensing program globally.
The colorful and fun game is a natural for licensing across a number of categories such as cosmetics, confectionery and apparel, and King has recently signed several new licensing deals to expand its branded product offerings.
This year, King is working with existing licensees Air Themes on new "Candy Crush Jelly Saga"-themed skins and Bare Tree Media, which has already produced "Candy Crush" seasonal sticker packs, on a new range of emojis and stickers for a global market.
"We have several deals signed and are talking to new partners for skin products," says Kalborg. "Stickers are an exploding business, and we're looking at products that enable consumers to customize their keyboards."
King is also expanding its presence in the confectionery and baking categories and recently signed three new licensees for baking-themed products. Little Brown Book Group will expand its current "Candy Crush" offerings with a new recipe book, Candy Crush Cakes & Bakes, that launched in select stores throughout the U.K. last month; while BakedIn hit the global market with "Candy Crush" mug brownie and rainbow cake mixes. Finally, F2J has created a line of cake molds, chopping boards, weighing scales, plastic cups and glassware that recently debuted at retail in France, the Netherlands, Belgium, Luxembourg and Switzerland.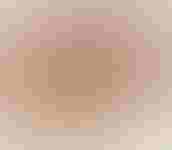 "We're delighted to be able to offer an array of 'Candy Crush'-inspired baking products to long-time fans of the game," says Kalborg. "Home baking is very on-trend at the moment. People love to get creative with their designs and all of these products will inspire people to come up with fun and colorful creations, bringing the game to life and to the kitchen table."
For King, cosmetics remains a strong category for the brand. The company recently teamed with licensee Amber House for a new line of "Candy Crush" lip balms that will ship to Primark stores in November. And Keep Me Cosmetics will debut a line of "Candy Crush" makeup accessories, including sponges, brushes and eyelash curlers, next spring.
A recently signed deal with Winning Moves will put "Candy Crush Saga" on Monopoly, Top Trumps and Top Trumps Match games in time for the holiday season, and InPhase will produce a line of "Candy Crush"-scented air fresheners that will launch at Tesco and Marks & Spencer next year.
"We're also talking to players in the candle and home fragrance market for products that will be sold globally," says Kalborg.
At this month's Brand Licensing Europe, taking place in London, Oct. 11-13, King will look to sign new partners and widen the scope of its licensing program even further.
"When choosing partners, the products have to be relevant to our brand," says Kalborg. "Of course we want exposure beyond the digital world, so we're finding ways to work with brick-and-mortar retailers as well as developing exclusive, limited programs."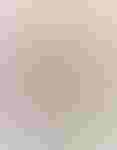 To that end, King has launched a number of successful pop-up concepts.
"We've partnered on a number of pop-up initiatives, such as our 'Candy Crush' Café, in shopping malls in China and Hong Kong," Kalborg continues.
Kalborg says King will continue to do more pop-up initiatives with partners in Asia and plans on a rollout of the concept globally.
"The pop-up strategy can be applied to a yogurt bar or coffee bar. Pop-ups give the 'Candy Crush' brand great exposure and they are an opportunity to forge new partnerships. We're talking to partners in the U.S. now," he says.
The company has a history of teaming up with retailers for special promotions, as well. In 2015, King collaborated with Carrefour Supermarkets in France for an exclusive promotion in more than 1,000 stores.
"The program included separate games designed for Carrefour and competitions over the four-week promotion," says Kalborg. "It was great exposure for us and generated traffic for Carrefour."
Last year, King partnered with Lancôme for "Candy Crush"-branded gift sets sold in 10 major retail outlets in Mexico. While in the U.S., the company has also created special promotions for Yogurtland self-serve restaurants for limited edition soft serve yogurt flavors and with Marble Slab Creamery on limited edition ice cream flavors. Also this year, the company teamed up with restaurant franchise Johnny Rockets for a special "Candy Crush Soda Saga" shake.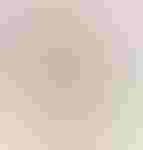 Other past collaborations and partnerships include with licensee Spun Candy for a collection of candies sold exclusively at the U.K.'s Selfridges stores and at Spun Candy's retail store in London. The upscale collection was inspired by episodes within the game–The Lemonade Lake collection, the Sweet Surprise collection, the Candy Town collection and the Lollipop Forest collection.
"We love to work with Spun Candy and hope to build on that collaboration," says Kalborg of the 2014 partnership.
According to King, the coming year should bring even more opportunities to demonstrate the strength of the brand with new launches across a variety of categories.
Subscribe and receive the latest news from the industry Article
Join 62,000+ members. Yes, it's completely free.
You May Also Like
---