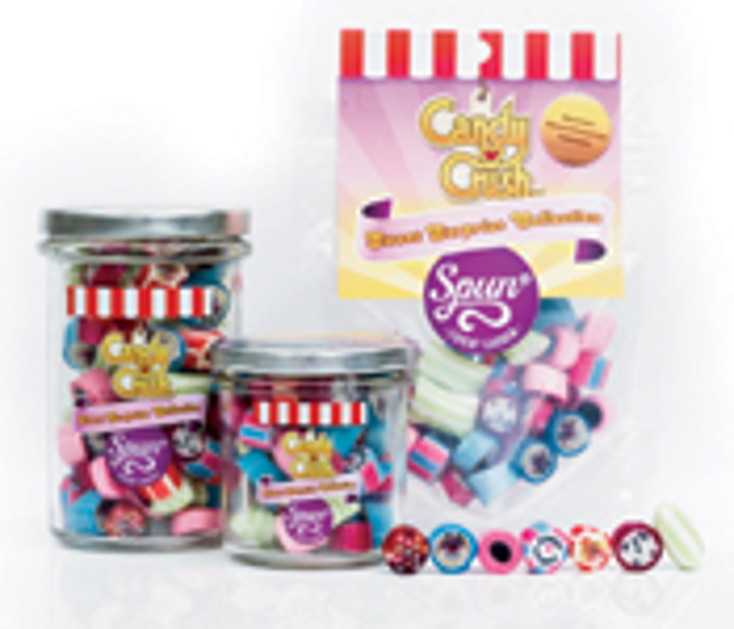 Following the runaway success of digital games such as "Candy Crush," King is looking to take its brands, and its business, to the next level through licensing.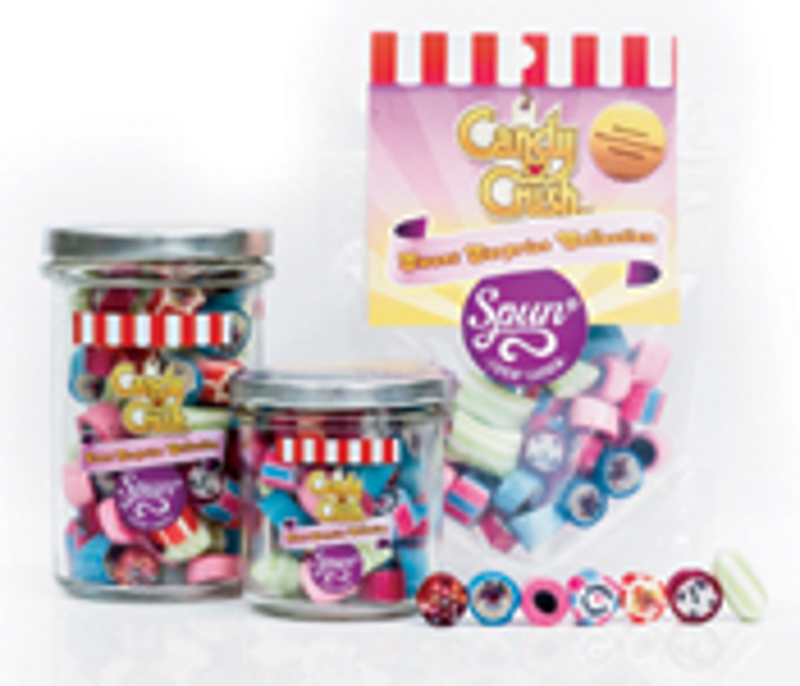 Founded in 2003, the London-based company became a household name around the world in 2012 with the launch of the match-three mobile game "Candy Crush Saga." In March, King went public and now boasts 190 titles in more than 200 countries, reaching an average of 345 million users each month across its web and mobile platforms.
For its next stage of growth the company is looking to licensing. That charge is being lead by Claes Kalborg, a 20-year licensing veteran
who joined the company in July 2013 from gaming company Rovio, taking on the aptly named role of licensing guru.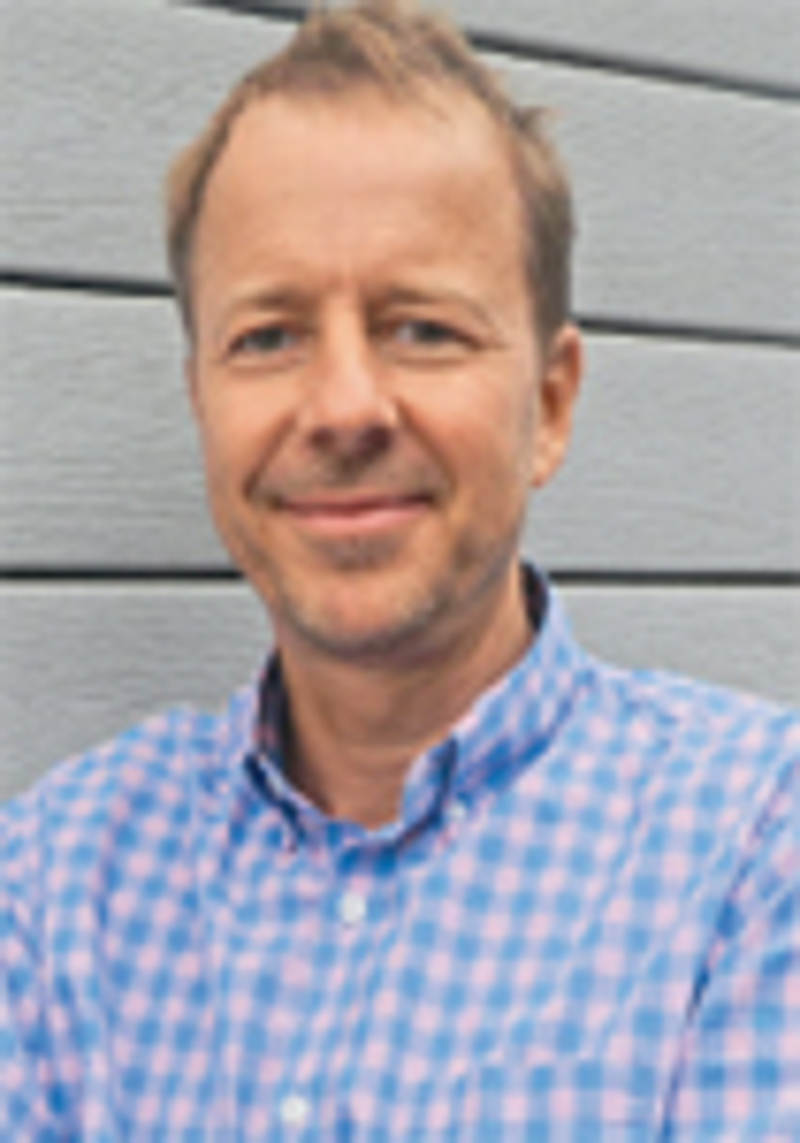 Claes Kalborg, licensing guru, King Digital Entertainment
Just as he did at Rovio, Kalborg is now working to build a multi-faceted licensing program for King's top digital properties, beginning with "Candy Crush," which was the top-grossing iOS app of 2013 and remains at Top 10 grossing app in the Apple App Store, Google Play and on Facebook.
"This is a very exciting company," says Kalborg. "King really invests in their games, and they are very innovative, coming up with new levels on a frequent basis. What we'd like to do with our licensing now is bridge the digital and physical worlds."
In just over a year, Kalborg has already gathered close to 50 licensees and established a network of regional agents for Candy Crush around the world.
Those agents include Striker Entertainment in the U.S. and Canada; Tycoon Enterprises in Latin America (except Argentina and Brazil); Tycoon 360 in Brazil; IMC in Argentina; Mediogen in Israel; Sinerji in Turkey; Pacific Licensing Studio in Southeast Asia; Wild Pumpkin Licensing in Australia and New Zealand; PPW in greater China; and Voozclub in Korea. The European licensing business for the brand will continue to be handled in-house.
"King is first and foremost a gaming company, so licensing for us is really a brand-building exercise to broaden the brand, get exposure at retail and to fulfill the demands of our costumers," explains Kalborg. "We are quite selective in the categories and companies we choose to work with because each product must make sense for the brand."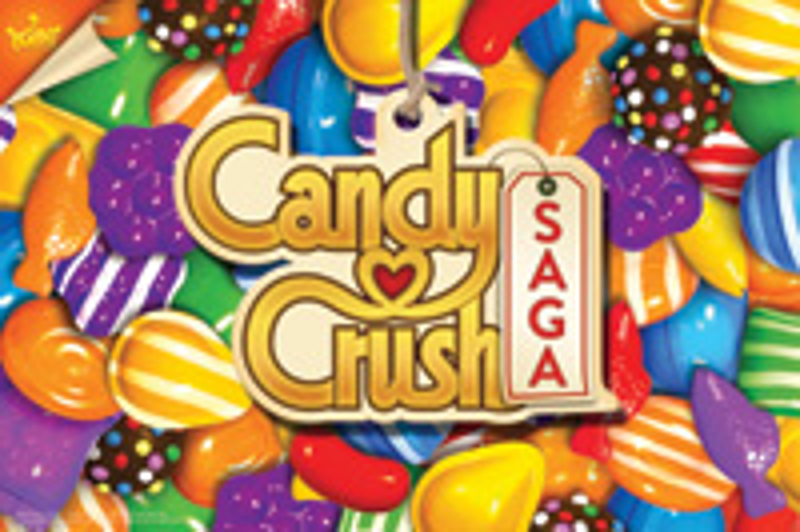 The first-ever deal for the property was a sock partnership with Happy Socks, launched in June 2013. A confectionery line at Dylan's Candy Bar in the U.S. followed last November, and a similar deal was recently struck with Spun Candy in the U.K., which launched a Candy Crush candy line at Selfridges in August. Several apparel deals are also in the works with Skybrands in Europe and Signorelli, which created a line for U.S. retailer Wet Seal.
And that's only the beginning for a brand licensing program that is still in its infancy. Among the swath of upcoming products will be a worldwide fragrance release from Air-Val featuring candy-shaped bottles and corresponding scents.
With the Candy Crush program off the ground, Kalborg is now looking to add to the company's licensing roster.
Diversification will be vitally important for the long-term success, not only of King's licensing efforts, but for the company as a whole. Since going public earlier this year, the company has seen wild fluctuations in its stock price as analysts debate whether the gaming company is over-reliant on "Candy Crush."
The company has already made several moves to combat these fears, starting with the acquisition of the Singapore game developer Nonstop Games Aug. 6, which will be dedicated to developing new genre titles, the first of which will launch next year.
Additionally, the company ensured the continued momentum of "Candy Crush" when it partnered with Chinese social media platform Tencent in August to release a localized version of the game, vastly expanding the brand's geographic reach.
The company is so serious about its brand that it famously trademarked the word "candy" at the beginning of this year.
"Our policy is to protect our IP and also respect the IP of others," explains Kalborg. "We have the trademark for 'candy' in Europe, but we're not trying to control the world's use of the word. Not only do we not want to, but having a trademark doesn't allow us to do that anyway. There's nothing very unusual about trademarking a common word for specific uses–think of 'Time,' 'Fortune' and 'Apple' to name a few. We're just trying to prevent others from creating games that unfairly capitalize on our success."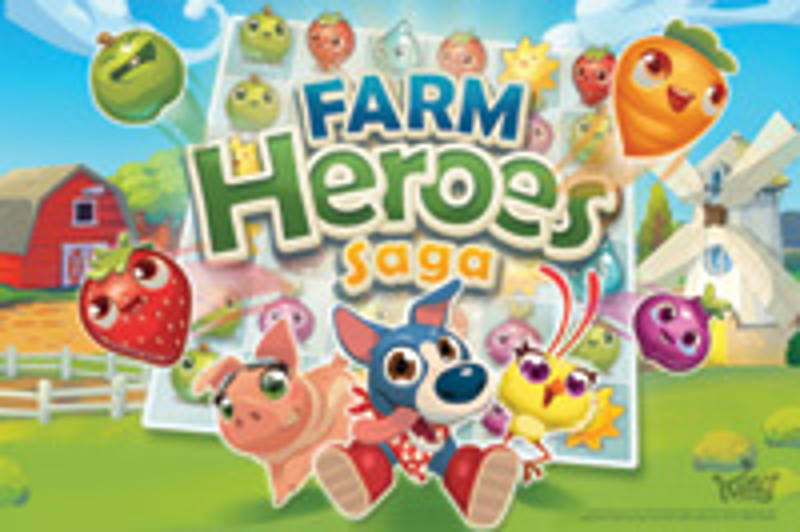 In fact, Kalborg plans to launch Farm Heroes for licensing at Brand Licensing Europe this month. The game, which debuted on Facebook in 2013 and on mobile at the beginning of this year, lets players embark on a farming adventure where they must match three Cropsies (fruit and vegetable characters) to drive away Rancid the Racoon.
As with Candy Crush, product will be targeted to an adult demographic.
"I think the brand will lend itself well to food items, things like dairy, and we'll likely create more FMCG product for this brand than we have with Candy Crush, as well as apparel and accessories," says Kalborg.
As King moves forward with its licensing strategy, Kalborg expects to see continued innovation, not only from his company, but from the genre as a whole, driven by the deep relationship digital brands have with their costumers.
"Our ability to actually work with licensees and use our digital channels to promote and present products really makes us unique from traditional companies," Kalborg says.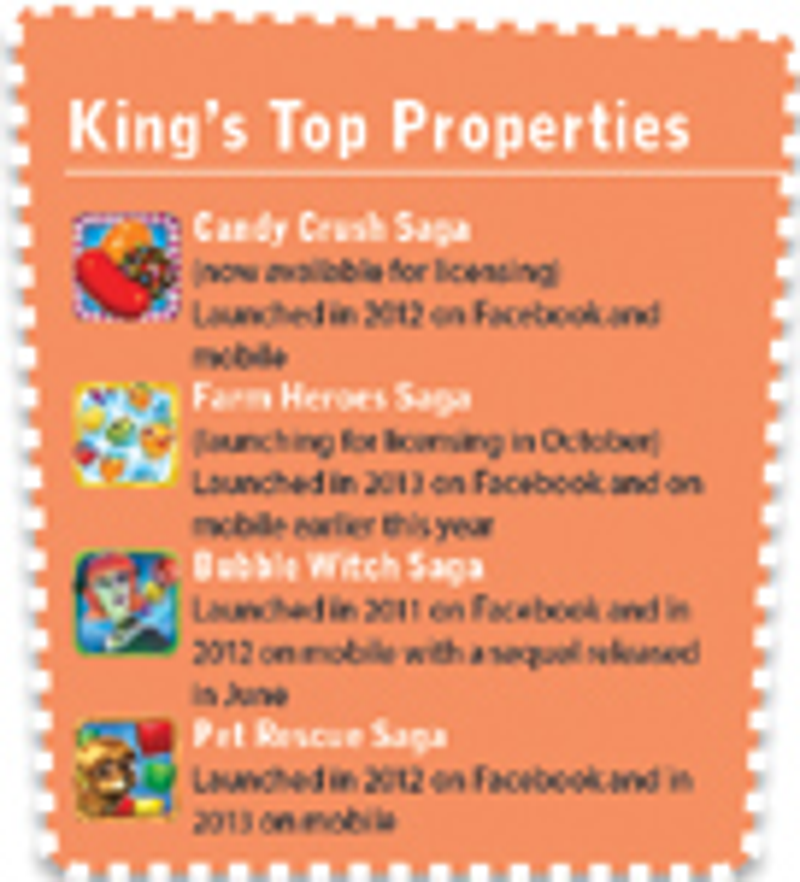 Read more about:
Subscribe and receive the latest news from the industry.
Join 62,000+ members. Yes, it's completely free.
You May Also Like
Loading..