Sponsored by Blanca Pictures
In 2012, siblings Michael Bely and Lilliya Belaya embarked on a journey to entertain and educate kids worldwide. The two shared a vision to resonate with children on an entertaining, emotional and engaging level, building various iterations of that vision but never landing on the perfect product. However, with each new idea, the team brought one consistent character with them – Ginji. 
Ginji, a teenage horse, then became the project's focal point and sparked the idea of a 48-issue comic series surrounding a young courier in a world long after humankind vanished.  
"Ginji evolved over 10 years from something aimed at younger children to a bright teenager with an entirely different story," says Kristina Nazarevskaia, head writer, producer, "Ginji." "That is something that Michael envisioned at the start of this creative journey. The story of 'Ginji' is set in a unique civilization with no humans. She has, like any teenager, specific dreams, insecurities and fears. She has a best friend with
whom she gets into all kinds of adventures and discovers the world. This journey of discovery, her inner determination to accept the world around her and better it through her actions, sets her apart. She's learning it because she arrived in this massive, massive city that is entirely unknown to her. Through Ginji, we see how unique the universe is and the characters that live there."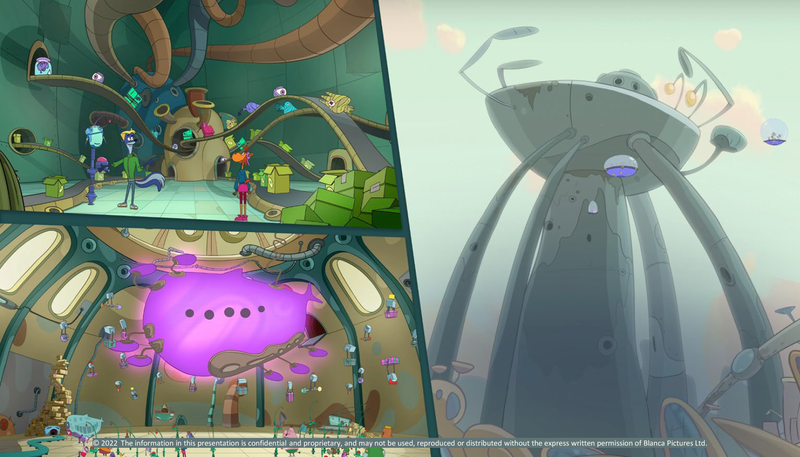 This universe laid the foundation of an animated series called "
;" and the
animation studio was born and today works across seven countries. 
After founding the studio, Lilliya Belaya built a team of professionals to bring the world of Ginji to life, including "Hotel Transylvania" and "Trolls" character designer, Craig Kellman. 
"Blanca Pictures is a hybrid production studio with various stages of production across seven countries," says Bely. "In addition to our studio, we have co-production partners and are extraordinarily fortunate to partner with some of the most talented animators, artists and actors. We're also proud to say that 'Ginji' is a SAG production. We work with one of the top voice actors in the United States, with our recordings taking place in Los Angeles. We also work with some of the top studios that have recorded for 'La La Land,' 'COCO' and other Oscar-winning films. Our voice casting director and actor Rick Zieff has an extraordinary number of projects under his belt. He is well-known in the feature world as well as the animation world. He's directed many shows, and we are extraordinarily fortunate to have him as part of our team."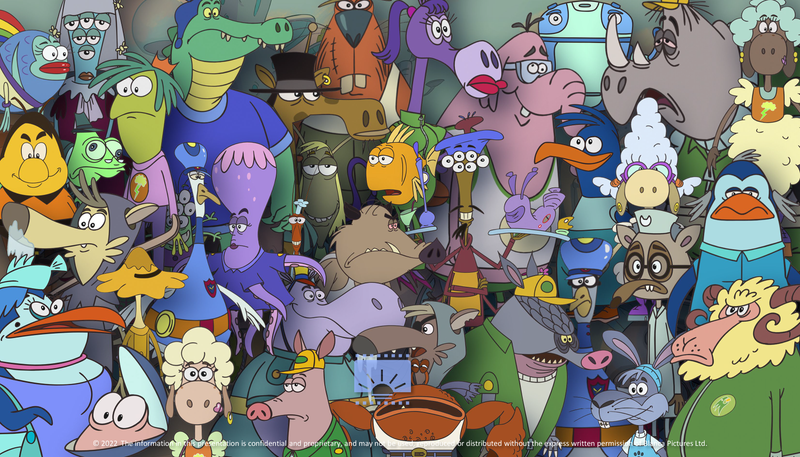 Meanwhile, Lilliya Belaya, co-founder, chief executive officer and executive producer, Blanca Pictures, began exploring what children across the world wanted from a story and the similarities that brought them all together. 
"In terms of response audience, these characteristics resonate with all audiences, as there are many multi-layered jokes and stories that everyone can resonate with," says Belaya. "They're written for another level and will resonate with somebody in the teens. Then the adults will also understand what the reference is too, so this is how we make sure that the story, the characters and the adventures are told, not just to one audience, but to a much more comprehensive range of people."  
After researching the everyday life of children worldwide, from all cultures and backgrounds, Blanca Pictures imbued the story of "Ginji" with the similarities that all children aged 10 hold, love and fear.  
"This is an age when they look for meaning in their content," adds Belaya. "A younger audience will solely respond to visual gags or action on screen. This older viewer is already looking for something to associate with and looking for content that speaks back to them. So, there's a deeper bond between the viewer and the character."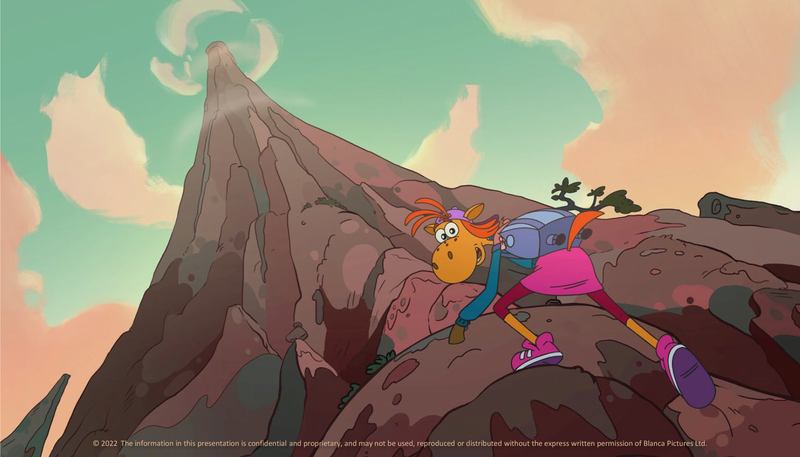 After a decade of development, Blanca Pictures now has an animated intellectual property in production with an approving comic audience aged seven to ten, a multiverse filled with characters created by some of the best in the animation business and a unique appeal to kids with authentic stories of teenage adventure. The detail of "Ginji" is what makes the property different, and it also acts as the very vehicle that will transform an animated property into a global brand. 
"'Ginji' is a multiverse," says Belaya. "It's a grand scale of different characters representing diverse types of people. Kids look for role models at this age, so allowing them to replicate a character's style is a big part of the early design process. Most of the characters in the project have their own unique design, individual logos, lifestyles and accessories." 
From Ginji's signature headphones and specific color palette to the design language, unique alphabet and locations, all the tiny, immaculate details can be brought from the screen to the shelf through licensing partnerships.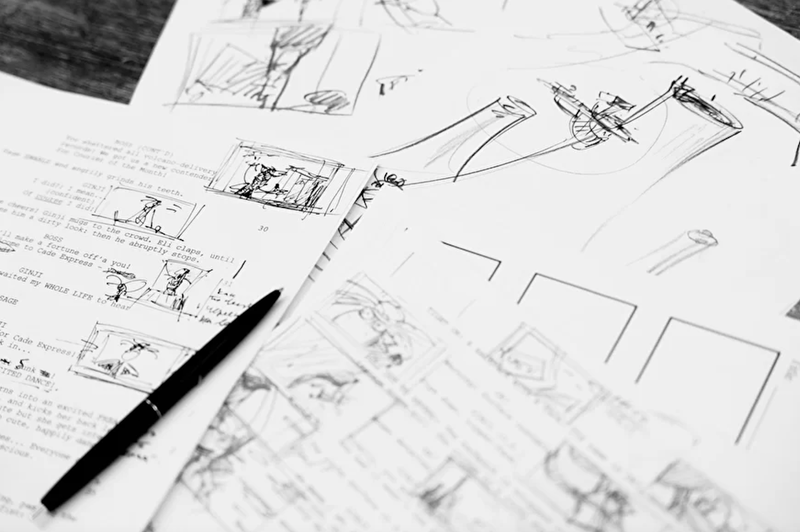 "From the start, Ginji wasn't envisioned as just a 2D character living in a 2D world," says Bely. "We did this for several reasons; we felt it was important for our character to reflect the classical cultural and visual aesthetics everyone can relate to. 'Ginji' is also a commercial project, so it was designed to such a level of detail that translating Ginji's environment into consumer products would be authentic and make sense to fans." 
"Ginji" will be premiering at Brand Licensing Europe 2022 in London, and License Global will continue to follow the work of the international animation studio Blanca Pictures as it prepares to bring the world of Ginji to audiences everywhere. 
Stay tuned for part two of our four-part series as we go further behind the scenes of international animation studio Blanca Pictures to uncover how brands are built on July 25, 2022.
Subscribe and receive the latest news from the industry.
Join 62,000+ members. Yes, it's completely free.
You May Also Like
Loading..