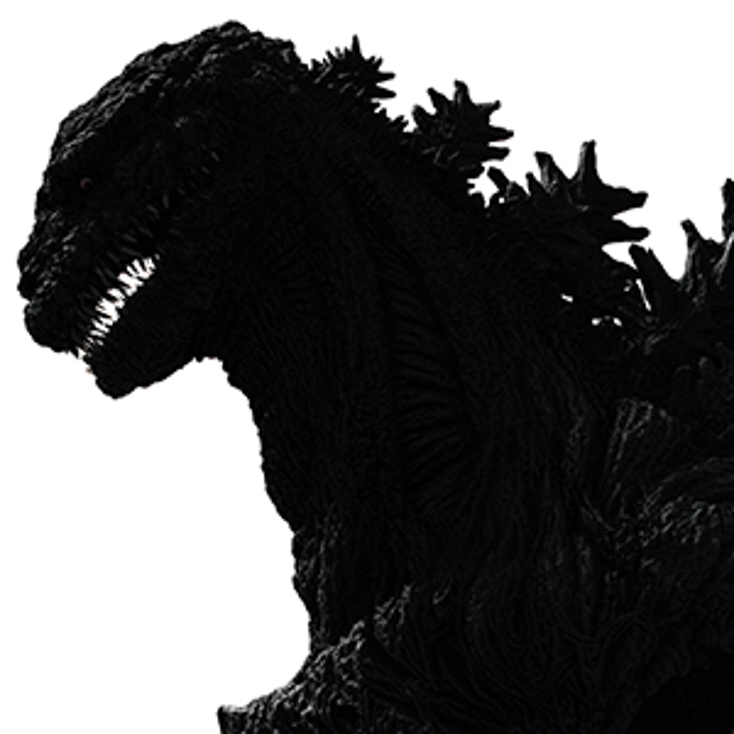 With the sequels of the "Godzilla" anime set to launch worldwide on streaming services this year, and Legendary Pictures and Warner Bros. gearing up to release the sequels to Godzilla (2014) in 2019 and 2020, Keiji Ota, chief Godzilla officer, Toho, shares how the Godzilla brand is consistently expanding its reach in Japan and globally.
What is the primary appeal, value and potential of Godzilla as a licensed property? 
Godzilla has become an iconic creature in entertainment. We believe it to be the most powerful monster in the world in many ways. If you mention the name, it immediately gives a clear image of the character to anyone in the world. This overwhelming recognition is a huge advantage for a licensed property. Through big screen action and battles expressed through state of the art visual effects and human stories with relatable stakes, Godzilla has captivated audiences transcending culture and background. Roughly 64 years have passed since Godzilla's inception and it is no longer a simple entertainment film monster. As the series of films has grown, Godzilla has come to represent a metaphor for film messages that deal with social problems in the real world.
The globally renowned image of Godzilla has become diversified over time. It now signifies an enormous threat, a symbol of gigantic power, something supernatural (especially in Japan) and its image spans from a symbol of power and fear to even a humorous being.
Godzilla
first premiered in 1954 and since then more than 30 films have been released. How has Godzilla stood the test of time?
The
appearance of Godzilla has varied over the years and there is no one, decisive form. Its design and universe have evolved and continue to evolve, just like Mickey Mouse, although Godzilla is a live-action character. Due to these constant changes, we always attempt to reach both the existing fan base and new, wider demographics so that Godzilla can be accepted by even more people.
Why is Godzilla widely recognized and accepted in the international market? 
Above all, it's because Godzilla's absolute "coolness" reminds any audience (especially males) of childhood and playing with dinosaur toys.
Godzilla is also the only being that has the power to wipe away social contrivances, such as politics and the economy, with its massive destructive force. It has the ability to eradicate all of the contradictions in society as well as the frustrations of people who must endure the pressure of various living standards with different cultural and political backgrounds. It ultimately delivers a new sense of optimism for the future, which is one of the biggest reasons why Godzilla can be appreciated anywhere in the world.
In addition, the Hollywood version of the film has expanded the brand into the global market and thus we are thrilled to be working with Legendary and Warner Bros. again on the sequels scheduled to be released in 2019 and 2020.
Following a 12-year hiatus, Toho debuted a new Godzilla film,
Shin
Godzilla
, in 2016, which became a blockbuster in Japan. How will Godzilla be developed as a licensed property in the global market?
Moving forward, Godzilla will be exposed to the global audience through the Hollywood films and Toho's animations. We plan to hit all target demos from kids to teens and adults, women and men. Based on this rollout schedule, we have developed a comprehensive merchandise program for Godzilla, beginning with our participation in Licensing Expo Japan in Tokyo this April and Licensing Expo in Las Vegas this May, which will allow us to expand our licensing business to the worldwide market.
What product categories or retailers are you targeting for Godzilla?
Globally, we aim to offer products that hit multiple price points from mass market toys and novelties to larger, higher quality statues and collectibles, and work with major retailers around the world for global distribution.
As for Japan, after we opened our first Godzilla store last October in the Shinjuku district of Tokyo, we noticed that it attracted a lot of female consumers. We realized that the brand appealed not only to the core audience of over-40's males, but to younger demographics such as females and males in their 20's and 30's.
As we move forward with larger demographic targets in mind, we are going to develop a licensing program ranging from action figures and statues to fashion, games, amusement parks and more.
We have also seen souvenir items for foreign tourists become extremely popular. Therefore, marketing activities targeting the Tokyo Olympic Games in 2020 will be a key part of our strategy.
Are there any differences between domestic and oversea markets in respect of target retailers and product categories?  
Godzilla is a character that has been long supported by a local, engaged fan base worldwide. We are making a concerted effort for collectibles in order to satisfy the core fans we look for incremental partnerships on a local level. And we will make sure artwork and product ranges will be customized for local markets to ensure that the products work within a particular territory.
At the same time, we believe that Godzilla can reach a wider demographic, both domestically and internationally. In particular, we see a large potential remaining in the mass market overseas with the global release and streaming of the new films. This presents a great opportunity for us to expand the brand to have more people engage with it. Hence, we anticipate a number of large global partnerships.
Furthermore, we believe that Godzilla has potential in the publishing category due to the clear message and theme of the property; however, we are ready to attempt any new category that we have not tried before.
As for retail, the global retail market is facing dynamic changes, but this also means that there are plenty of new opportunities lying ahead of us. We would like to take advantage of these changes and have Godzilla reach as many consumers as possible.
What are the key differences between licensing in Japan and internationally?
The classic image of Godzilla is widely recognized in Japan, and the launch of Shin Godzilla in 2016 had a huge impact on the brand. It expanded the brand target to the younger generation as well as to the female demographic. The general image of Godzilla also changed from a symbol of destruction and disaster to a friendlier, less-threatening character.
On the other hand, the image of Godzilla in the forthcoming films by Legendary follows a more conventional image as a symbol of destruction. With such a diversified image of Godzilla, we can adapt the brand to fit the tastes of various local markets worldwide.
Aside from the North American market, are you targeting any particular territories?
We believe that China has huge potential. The country is showing outstanding development and progress, both in the general consumer products field and in the digital sectors (such as video games). China is also the home country of the Wanda Group, the parent company of Legendary Pictures. Legendary will be managing licensing activity for the new film with respect to China. Thus, we hope to collaborate further in that territory for the overall Godzilla property. In Latin America, where Godzilla already enjoys a strong popularity, the convention and trade shows are growing rapidly. The Southeast Asian market is also expanding, with streaming and e-commerce serving as the fastest growing fields. In the Middle East, the ban on cinema has been lifted, and as a film company we are carefully watching for opportunities in that market. The European market, meanwhile, is mature and has stable strength and is one of the markets where we expect the Godzilla business to grow.
All in all, we envision a program that is global in scope. We are going for the omni-directional development.
Why are you exhibiting at Licensing Expo Japan and Licensing Expo in Las Vegas this year? What do you expect to gain from your participation?
Both Licensing Expo and Licensing Expo Japan are destinations for brands with massive licensing opportunity. We believe the shows are the best place to take our first step into the global market and to launch an appealing licensing program. We want everyone in the global industry to have a look at the Godzilla brand, and we look forward to building and nurturing direct relationships with key licensees and retailers in this worldwide licensing business.
Read more about:
Subscribe and receive the latest news from the industry.
Join 62,000+ members. Yes, it's completely free.
You May Also Like
Loading..