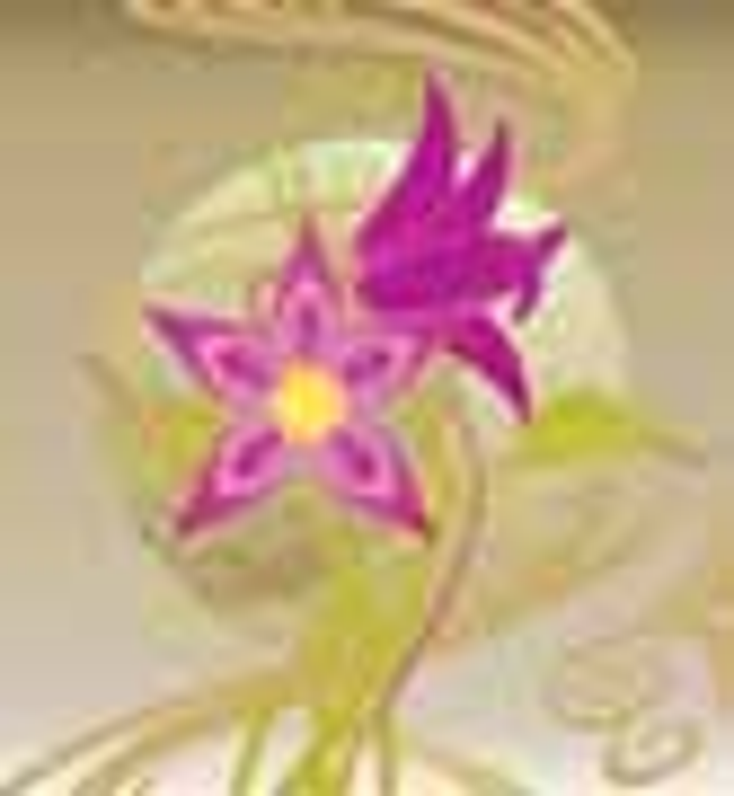 ]>
"Tinkerbell has always been one of our most popular characters, despite the fact she's had no entertainment exposure for the last 15 years," says Mary Beech, vice president, girls' global franchise management, Disney Consumer Products. "Tinkerbell initially was under our Princess assortment, but she never really fit there. Then, around three years ago, our publishing group began exploring the Disney Fairies brand, and the rest is history."
According to Beech, the line—which currently includes 10 fairies—has received a positive response from both retailers and consumers. Books were first to take flight last September, followed by apparel at Nordstrom for holiday 2005. Chapter books were added this spring, as well as an apparel line at Dillard's. "We're trying to roll out product slowly," explains Beech. The toy line will debut in fall 2006, with other categories set for spring 2007. The biggest push will be around the fall 2007 Tinkerbell direct-to-video release, which marks the first
time Disney will feature computer-generated fairies. Look for a rerelease of
Peter Pan
to help promote Tink's video. "The big difference between Tinkerbell and other fairy characters currently in the marketplace is that her roots extend back to a beautifully constructed publishing franchise in the form of Peter Pan," says Beech. "With Tink, we did not simply take a character and slap on a pair of wings, rather she is an integral part of a classic storyline." The Copyrights Group appointed Creative Properties Group, Inc., to represent Cicely Mary Barker's "Flower Fairies" (published by Penguin Books) in March 2006. Charged with expanding the property's licensing program in North America to include additional categories beyond collectibles, gifts and stationery, and crafts, Creative Properties already has signed Birthday Express for party goods, The Burpee Company for seeds, and Eglomise for hand-painted giftware, bringing the total number of U.S. licensees to nearly 20. "The 'Flower Fairies' universal themes, rich storylines, detailed personalities, and beautiful artwork provide a strong foundation for creative inspiration," says Creative Properties Principal Liz Conyngham. "Because there are so many different playful characters, the property provides a unique opportunity to create a year-round program aimed at 'Flower Fairies' fans, fairy collectors, and garden enthusiasts that complements our other licensees' lines without duplicating their look." Smart, stylish, and, yes, magical, the
Winx Club
gals are headed into season three this September on 4Kids TV. The animated series—about a magical world where five fashionable teenage friends train to be fairies—first premiered in the U.S. in summer 2004, following a successful television debut in Italy and France. These friends are fairies with attitude, not to mention 300 licensees worldwide and merchandise that includes fashion dolls and toys (Mattel), video games (Konami), publishing (Scholastic), a trading card game (Upper Deck), and fruit snacks (General Mills). Traditionally a marketer of boys' action hero-based brands, 4Kids first was attracted to
Winx Club
by virtue of the Italian animation from Rainbow S.r.l., says 4Kids Entertainment Senior Vice President of Marketing and Licensing Tony Reed. "Around the same time, we found girls were interested in adopting their own action heroes and were looking for powerful yet feminine characters." According to Reed, "Our fairies, though attractive and stylish, also are the adventurous kind." Interestingly, she continues, the
Winx Club
toy category is much more developed in Europe; however, "we do have our toys in all the major retailers here in the U.S." Master toy licensee Mattel looks to further expand its assortment of
Winx Club
dolls this month with new product lines including Bloom's Magic Makeover Styling Head; Magic Makeover Pixies; and beach party-, slumber party-, and disco-themed dolls. According to Mattel's marketing director of girls' brands, Melissa Turetzky, the company works closely with 4Kids and other
Winx
licensees such as Konami to grow the program. For the time being, says Reed, 4Kids is looking to "leverage the licensed products we have on the ground in the U.S. Going forward, though, we'd like to roll out a comprehensive fashion and lifestyle program that complements the
Winx Club
girls' apparel, accessories, footwear, hair accessories, and room décor." In addition to the
Winx Club
line, Mattel launched "a complete line of
Barbie Fairytopia
toys, dolls, playsets, and other consumer products including a DVD in spring 2005," says Sarah Buzby, marketing director for Mattel Brands' Barbie. The company followed up with a sequel DVD,
Barbie
F
airytopia: Mermaidia,
in spring 2006, as well as an entire line of corresponding dolls, jeweled playsets, mermaid friends, dress-up costumes, and party goods. Says Buzby, "We will continue to grow our
Barbie Fairytopia
franchise through toys, licensed products, entertainment, and other content." Australian Jen Watts took a very hands-on approach when it came to the creation of her preschool property,
The Fairies.
"Nearly 10 years ago, with a 2-year-old daughter, Abbie, and a 5-week-old son, Harry, I decided I wanted to use my writing and singing skills to entertain children," explains Watts. "Abbie was just starting to dress up as a fairy, so it was a logical progression to concentrate on entertaining girls with beautiful fairies, live action, music, and lots of magic." According to Watts, to ensure
The Fairies
would be a long-term project, the property had to have a strong commercial focus, which meant broadcast was a natural platform. "The outline of the concept came very quickly, and my first five-minute pilot was completed in 1997," says Watts.
"The Fairies
first aired on network Seven from November to December 2005, and again from April to May 2006." As of press time, a third run on the Australian broadcaster was anticipated in late 2006. "Ratings from the second run on Seven were fabulous, and it was regularly the most popular show in the timeslot," says Watts, who also notes that ABC (Australian Broadcasting Corporation) Program Sales is in the process of securing broadcast partners in English-speaking territories. According to ABC executives, retailers have been supportive of
The Fairies
licensing program, due in part to broadcast exposure, as well as the property's combination of named characters with strong personalities, live action, and extensive use of music. Target Australia, for one, is scheduled to debut exclusive apparel with a dedicated area for
The Fairies.
From a merchandising standpoint, DVDs and CDs were the first to launch, followed by apparel, dress-up, accessories, jewelry, cake decorations, bags, footwear, carnival show bags, publishing, puzzles, and games. Going forward, ABC is focusing on categories such as housewares, bed linens, party products, and stationery. It plans to pursue a toy licensee once the international broadcasting gets underway. DIC will soar into spring 2007 with a new line of fairy-themed Strawberry Shortcake dolls from Playmates, along with a direct-to-video from 20th Century Fox in fall 2006.
Berry Fairy Tales
(suggested retail, $14.98) is the 12th installment in the Strawberry direct-to-video series. According to DIC Senior Vice President of Home Entertainment Carol Lee, the fairy theme was a good match for Strawberry. "Fairies represent that which is magical, while Strawberry is all about values. By combining the two, both imagination and valuable lessons are conveyed throughout the line." DIC also launched a line of 5-inch themed Trolls with Play Along, including, among others, a biker, rock star, and fairy. Artists also are testing out their wings in the fairies genre. According to Cindy Bailey, CEO of Art Impressions Licensing, which represents fantasy artist Josephine Wall, "Though fairies have endured as an artistic genre for generations, we definitely noticed an uptick of interest in these and other mystical subjects in early 2000, and it has remained strong ever since." As an avid reader and student of science fiction, fantasy, and metaphysical thought, it was only natural that Wall's creative talents would be expressed through subjects such as fairies and other mythical figures, explains Bailey. In addition to her limited-edition works, Wall's art also is available worldwide on puzzles, prints, apparel, books, stationery, calendars, gifts, novelties, and even custom wall murals. Categories of interest include gifts and collectibles, home décor, fashion accessories (particularly jewelry), and mobile content, to name a few. "We see enormous growth potential for this property not only because of the current strong interest in fairies, but because of Jo's demonstrable success at retail," says Bailey. "Both Art Impressions and its licensees have received keen interest in her program from 'mainstream' mass-market retailers to an increasing number of 'new age' gift stores and natural food markets." Next on the agenda for Art Impressions' Josephine Wall program is a concerted effort to launch into international markets. Best-known for her menagerie of animal art, designer Angela Goza recently decided to explore licensing opportunities around her "Fairy Special" collection. Following last year's Licensing Show, Goza teamed with J & D Designs on a line of 6- to 8-inch collectible resin fairies, which are scheduled to drop in January 2007. In addition to the "Fairy Special" line with J & D, Goza also holds the rights to roughly 15 original fairy designs that are available for wallpaper, bedspreads, sheets, tabletop, and resin and clay figures, among others. "Toys have become so literal that they narrow the imagination," explains Goza. "Mythical properties such as
Harry Potter
and
Finding Neverland,
on the other hand, encourage kids to use their imagination. Ultimately, it's all about inspiring kids to be creative." In response to the pixie push, ODM is creating an elaborate line of fairies, many of which are anime-inspired. Titled "Fairy Dust," the collection consists of 12 to 15 graphic designs that have been sold on juniors' Ts and lightweight hooded fleece. According to Jay Kopelowitz, vice president of licensing at ODM, and president of ODM licensing agent Capital Licensing Group, ODM already has licensing partners on board for a variety of products including stickers, tattoos, journals, patches, pins, postcards, bookmarks, and posters. "ODM will continue to expand its retail distribution in regard to its core clothing products, and also will add new licensees in various product categories that compliment its proprietary products and are appropriate canvases for its detailed and elaborate graphic designs," says Kopelowitz, adding, "ODM seeks partners for backpacks, checks, stationery, home décor, and denim jeans/jackets." Precious Moments, Inc. (PMI), recently released a design supplement targeting preschool girls called "Sweet Fairy Princess by Precious Moments." The artwork features the Precious Moments children dressed as fairies in playful poses and fanciful settings with creatures including butterflies and ladybugs. Precious Moments licensing agent United Media will target categories including apparel and accessories, footwear, domestics, and HBA. Penguin Books recently launched a worldwide marketing initiative to support the "Flower Fairies" franchise with a fanciful interactive Website (
), as well as new art, product, and book titles for fairy fans of all ages, including chapter books, gift book collections, and an interactive Flower Fairies Club for girls. This year,
Winx Club
came to life in a live Broadway-style musical stage show. Winx Power, which first debuted in Italy, continues on its European tour with upcoming shows planned for France, Germany, the Netherlands, and Spain. Also this year, 4Kids partnered with Radio Disney on a 23-market talent search, dubbed Winx Club Singsational Tour, as well as a Magical Mall Tour featuring live shows, meet and greets, and giveaways. Additionally, says Reed,
Winx Club
will be featured in the "Five A Day" for better health promotion at Wal-Mart in December 2006. Toy retailer Toys "R" Us—whose current offerings include
Barbie Fairytopia: Mermaidia, Winx Club,
and the Dream Dazzlers line, which features dress-up costumes and a fairy-themed trolley set—has been tracking the growth of fairy-themed products on its shelves for years, according to a company spokesperson. "While these items generally are popular on a consistent basis, we saw an increase in customer interest with the release of
Barbie Fairytopia
on DVD last spring." In March, Toys "R" Us held a
Barbie Fairytopia: Mermaidia
activity day in all stores, and provided kids with fairy wings they could decorate using stickers. The event coincided with a special on
Barbie Fairytopia: Mermaidia
products in Toys "R" Us' March newspaper circular. "As we move into fall, we will be adding the Disney Fairies license to our shelves," says the spokesperson. "We expect both Mattel and Disney to develop strong statements for fairies through unique marketing promotions and compelling visuals for their product lines." In partnership with Clear Channel Entertainment Productions, Mattel kicked off a two-year touring stage show, Barbie Live in Fairytopia, in April 2006. According to Mattel Brands' Buzby, "The interactive stage show features flying fairies, as well as a musical score featuring 12 original songs." With a core audience of girls ages 3 to 8, Barbie Live in Fairytopia will be presented at theaters in 80 major markets across North America, including New York, Los Angeles, Chicago, and Dallas. In addition, exclusive show merchandise will be available for purchase at show venues. Word of mouth has been key in cultivating Josephine Wall's fan base. "Art Impressions, Jo, and our licensees all take steps to create visibility for her in channels that reach her target audience, particularly through the Internet and special-interest publications," explains Art Impressions' Bailey. "She is featured on sites such as
and
, as well as other selected Web pages on which she allows fans to display her work in galleries, Web sets, e-mail stationery, and the like, with links to her own site or those of her licensees." Last year, Wall's collaboration with Britney Spears to provide artwork for use throughout the pop star's newly relaunched Website drove a lot of traffic to Wall's own site and allowed her to reach a new audience. On the product side, "several licensees have introduced new formats specifically to showcase her art," says Bailey. Most recently, Warren Industries developed Jewel Scapes (puzzles packaged with jewels that can be glued to the finished project) and circular Moon Glow puzzles with glow-in-the-dark highlights. The lines premiered to retailers and the press at a fantasy-themed launch event at Toy Fair in February.
Subscribe and receive the latest news from the industry.
Join 62,000+ members. Yes, it's completely free.
You May Also Like
Loading..