Emoji's in Motion
Emoji's in Motion
As 2018 winds down, The Emoji Company continues to amp up its licensing portfolio. The company is working with everyone from fast food companies to reality TV programs to keep its brand not only visible, but also viable.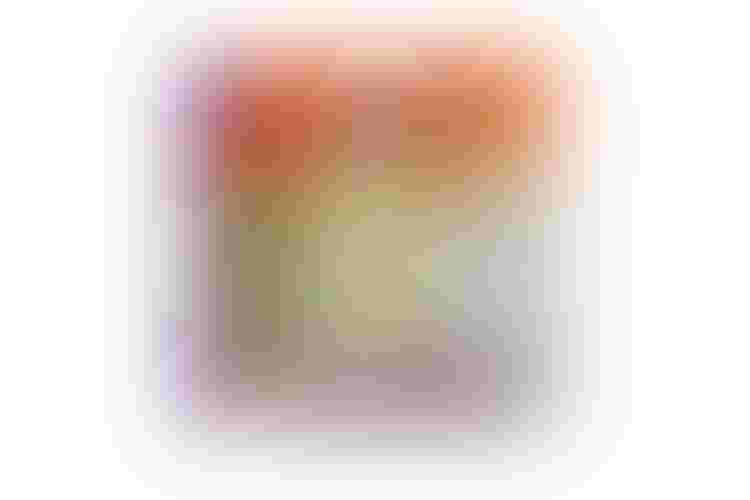 Since its launch in 2013, The Emoji Company has made its mark all over the world.
The company owns the emoji trademark in more than 100 countries worldwide. Currently, the company has created 800 trademarks and more than 14,000 icons protected under copyright laws and available for licensing, merchandising, promotions and marketing activities.
The Emoji Company made its first licensing deal–and its debut at Licensing Expo in Las Vegas–in 2015. The number of licensees working with Emoji seems to grow by the week. And the interest in company only increased when the company exhibited at Brand Licensing Europe last year.
Soon after, The Emoji Company announced its exhibition at BLE was a success and walked away making a number of deals.
Post BLE 2017, The Emoji Company signed new licensing agreements and began negotiations for a number of new licensing agreements worldwide.
Brands that have recently signed with The Emoji Company include Ferrero, Listerine, De Facto, Nocilla, Beijing Gold, Koton, La Poste France and Chipita. Additional new agreements include Scribe for a line of branded notebooks, gadgets and stickers in Mexico, Central America and Colombia; Zimpli Kids for a new range of bath time products and an at-home candy kit that allows users to make their own emoji-shaped chocolate bar; Productos Editoriales de Colección for a series of magazines featuring a collectible plush keyring in Mexico; Leng Universal for a line of kids', junior's and young men's denim and knit apparel; Cotton On for apparel, accessories, novelty and stationery goods; and World Tech Toys for a new line of emoji-themed remote control toys.
What do all these licensees have in common? Marco Hüsges, chief executive officer and founder, The Emoji Company, can tell you.
"All of them use the emoji brand and icons to convey their message which cannot be done in any better way," says Hüsges. "We are constantly crossing generations, but our brand and its acceptance is particular and unique. Emoji is a brand with the broadest universal character and reaches out to all target groups."
The Emoji Company also is enjoying a strong presence in the food and beverage sector this year. There are the global agreements with Ferrero Kinder JOY, which includes 48 collectible emoji toys worldwide; and the company reunited with Nestlé to create a new range of branded Fresca's chocolate in Mexico (the promotion included a woven bracelet in eight different designs as well as five different collectible stickers in the packaging) and branded waters in the U.S. and Europe.
The Emoji Company also partnered with Burger King for a branded meal promotion in Brazil, which included a collectible emoji plush, such as the yellow face icons and the popular poo design, and is available as a part of the restaurant's King Jr. menu offerings. In Spain, Emoji worked with Cola Cao chocolate powder drink mix to create a drink within the emoji-branded plastic dispensers.
Bravado, which represents The Emoji Company for licensing in the U.K. and Nordic regions, helped expand the emoji brand across consumer product categories. Licensees include Gioia, Bell-Fruit Games, Gemma International, Coveris, Valtex, 151, Kuchenmesiter, International Greetings, Paper Project, Dreamtex, Camelot, Storyful, Lazerbuilt, Ecell, Love Bomb Cushions, Absolute Dice, Zak, GA Global, Edward Crutchley, Scoop, Ravensburger, C&M Licensing, Finsbury Foods, William Lamb Footwear/Trade Mark Collection, Penguin Books and Specsavers Optical Group.
The brand's most high-profile licensing deal was made this past summer with U.K. broadcasting company ITV. The Emoji Company granted ITV access to its catalog of icons for use on its dating competition series "Love Island" on its ITV2 channel via on-screen text communications and for related marketing activities.
The agreement turned out to be a great move for Emoji. "Love Island" became a pop culture phenomenon this past summer and was a trending topic across social media during each airing. Brand awareness for The Emoji Company was at an all-time high.
In the world of Emoji, no product big or small can go without its branding. An upcoming collaboration with Lindstrand Technologies includes creating emoji-themed hot air balloons. Standing at more than 70-feet tall, the branded hot air balloon will be featured at a variety of events around the world. The October 2018 www.licenseglobal.com75emoji hot air balloon is still under construction, and the first scheduled flight has yet to be announced.
A brand that can seamlessly go from apparel to fast food and from toys to television is rare. But The Emoji Company hasn't hit the saturation point yet because it is not a blip on the pop culture radar, but a part of everyday life that spans across generations.
"We can perfectly well execute high street brand collaborations, but at the same time we can sell diapers to moms for their kids without diluting our brand or losing our identity," says Hüsges. "The emoji brand perfectly embraces each consumer regardless of their age and gender. As a matter of course, product execution and quality are inevitable, the brand is able to satisfy licensees' clientele."
While The Emoji Company is usually associated with digital, it was able to get families to cut down on screen time and head outside to play this summer. Emoji hosted a special pop-up program at Chessington World of Adventures in the U.K. that included branded giveaways, exclusive souvenirs and a special emoji-themed trail, in addition to the theme park's rides and attractions.
To help launch the campaign, retailer Tesco sold a collection of emoji-branded childrenswear with a special "Kids Go Free" voucher throughout the summer.
"The collaboration with Chessington was the kick-off to a global brand activation strategy," says Hüsges. "We want kids and families to experience the world of our brand outside of the digital space."
The Emoji Company is reaching new territories with its property. Recently, the company has made the venture down under via licensing deals. In Australia and New Zealand, The Emoji Company via Merchantwise Licensing signed new partnerships with Designworks for apparel, Hinkler for stationery, MJM Australia for puzzles and games, Scholastic Australia for publishing, Golf Clearance Outlet for branded golf accessories, The Entertainment Store for live entertainment, The Cheesecake Shop for emoji-branded cakes and PPQ for personalized emoji car license plates in Queensland.
When The Emoji Company teamed with Unilever for a line of branded Pond's skincare products this summer, which includes a Pond's x Emoji cleansing cream, the two companies celebrated with a pop-up shop at Shanghai's Joy City.
Many would say that 2018 has been a stellar year for The Emoji Company. But there are still territories and categories Hüsges would like to conquer by the end of the calendar year.
"The emoji brand is already covering broad business segments," says Hüsges. "Right now we have our eye on the publishing arena as well as on gaming and gambling where we are already evaluating a number of proposals."
Upcoming plans for licensing deals in 2019 are currently in the works, including an Emoji flagship store and more integrations in global television series and commercial campaigns. Hüsges says more partnerships are underway and will be announced closer to year's end. In just five years, Hüsges has seen how licensing has helped his brand grow by leaps and bounds.
"Unexpected occasions make this business interesting and diversified and keep the job very fascinating," he says. "We have the luxury of meeting interesting characters and companies around the world with great ideas which might or might not come true.
To see the article as it appeared in print click here. 
Subscribe and receive the latest news from the industry Article
Join 62,000+ members. Yes, it's completely free.
You May Also Like
---