American Greetings Properties is setting up its Strawberry Shortcake and Care Bears brands for international recognition in 2015.

When Sean Gorman joined American Greetings Properties in 2007, his goal was to boost the overall operations of AGP's children's properties such as Strawberry Shortcake and Care Bears throughout media and retail, including all marketing and licensing activities around the brands and their related content.
"We're lucky that we have two brands with awareness going to the market. We're a creatively-driven company. It's about connecting the consumer with really great product," says Gorman, president, American Greetings Properties.
So far the combination seems to be working for AGP. A number of licensees in the U.S., Canada, Europe and Africa have signed with AGP to help further the reach of the iconic children's characters.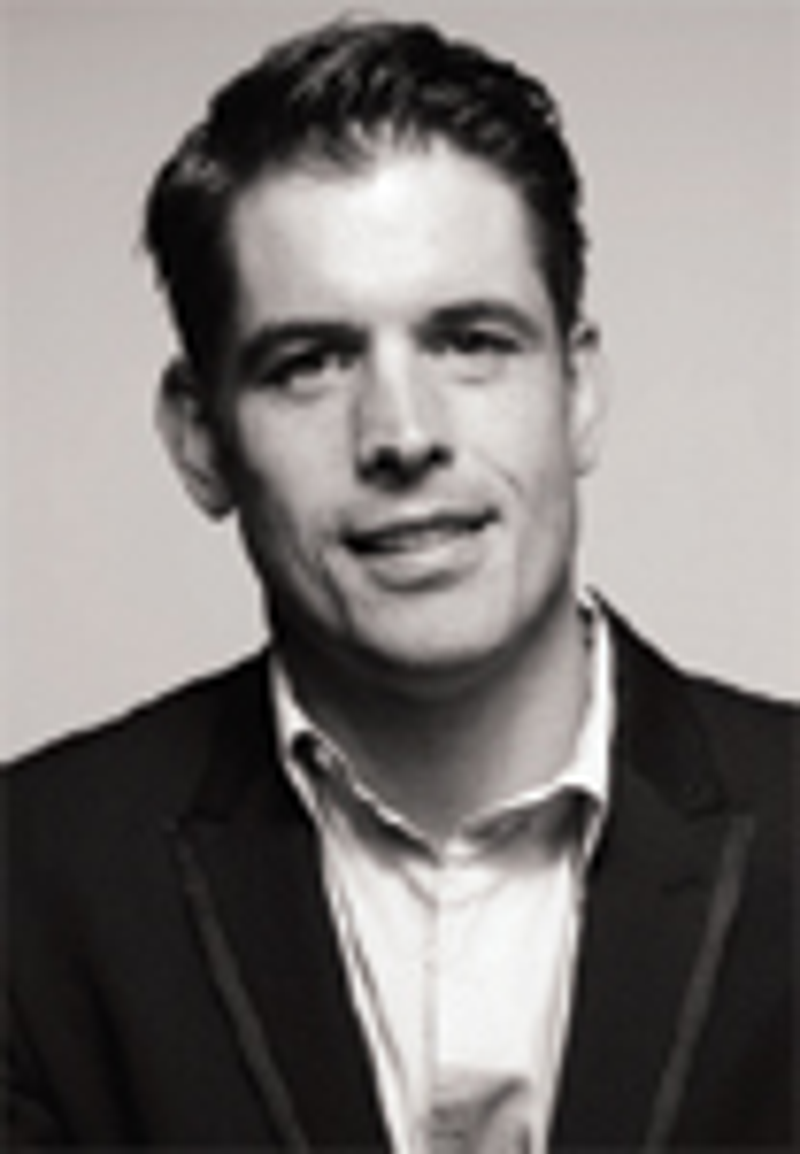 Sean Gorman, president, American Greetings Properties
What does AGP look for in a licensing partner?
"It's the right alignment of licensees that are like-minded, making sure that the product gets it right,
whether it's Strawberry Shortcake dolls in the right look and feel or Care Bears plush that is the right size and value. We make sure it pops and it has an emotional connection," says Gorman.
AGP has numerous launches planned for Strawberry Shortcake this year.
"Strawberry Shortcake resonates with girls for its contemporary music and fashion. There are a lot of girls who respond to that," says Gorman. "The brand has a unique position, in my mind. It's the biggest post-preschool brand among girls ages 6-11 and ages 3-5, and it's that in-between space that has been getting a lot of torque around the world."
In North America alone, Strawberry Shortcake will have multiple new apparel lines including girls' daywear from Handcraft; girls' and junior's sleepwear from Li & Fung; headwear, cold weather accessories and belts from Accessory Innovations; fine and costume jewelry from World Trade Jewelers; bags and backpacks from Fast Forward; and Trevco for classic Strawberry Shortcake tees for teens and adults.
In Canada, Buzzerk and NTD Apparel are extending their relationships for daywear, sleepwear and apparel; and new swim safety partner, Coleman, will introduce a line of girls' life jackets.
Strawberry Shortcake is also internationally known. This year, more product with her likeness will appear in France for housewares, 3D aluminum sports bottles and lunch boxes from CIJEP; candy containers, mobile phones and jelly machines from Starfair in South Africa; Maul in Benelux for apparel and swimwear; and In.Ten.Sud. for apparel in Italy.
Strawberry Shortcake will also have a big presence in Turkey with Cimpa for apparel, Dogan Egmont for publishing and Zorluteks for bedding.
"The Turkish business for Strawberry Shortcake has been phenomenal–above expectations," says Gorman. "So we're going to look to push that."
The character will also get a launch "in a meaningful way in toy and TV (in Russia)," says Gorman, and AGP will continue to promote Strawberry Shortcake in Brazil where Gorman says it had "tons of success."
"Strawberry Shortcake is top girls' brand in Brazil, and the properties that comes out of there are beautiful," he says.

In September 2013, a new Strawberry Shortcake apparel line by Mitch Dowd was released exclusively in Kmart's 170 stores throughout Australia and 15 stores in New Zealand. Additionally, Courier Luggage also launched Strawberry Shortcake-branded bags, backpacks and luggage for the holiday season.
Strawberry Shortcake's animated TV show, "Strawberry Shortcake's Berry Bitty Adventures" which airs in the U.S., Canada and France, is now in production for a fourth season, "and most shows don't go on past a couple of seasons," Gorman points out.
AGP's Care Bears property is also going strong thanks to its aggressive campaign and the planned return of Care Bears Cousins in 2015. Just Play has locked down an exclusive distribution deal with Vivid Toy Group to bring plush Care Bears to the U.K., France, Germany and Benelux next spring.
Care Bears will continue to conquer the world via licensing with new deals in the U.K. such as footwear from Brand International; school bags, messenger bags and backpacks from Posh Paws; a branded Care Bears magazine from Redan; and costumes and accessories from RH Smith and Sons. Turkey will get Care Bears coloring books, activity books and storybooks from Lal Kitap; Santex will make Care Bears apparel for Germany, Austria and Switzerland; and Just Formats will provide Care Bears puzzles and card games in Benelux.
There's also a co-venture between Care Bears and Sanrio for the Kiki and LaLa characters. More world wide co-branding expansions with Sanrio are in the works, according to Gorman.
"Care Bears has the nostalgic, four-quadrant appeal to kids," says Gorman. "It's cute for babies, and moms remember it. Even dads and boys of a certain age have an affinity toward Care Bears. It's an incredible, positive brand."
One celebrity dad with such affinity for the brand is actor Channing Tatum, who showed a photo of his Care Bears themed birthday on the TV show "Late Night with Jimmy Fallon." Celebrity fan engagement "put a wind in our sails," admits Gorman.
AGP will continue to bring both brands into the digital world with Strawberry Shortcake apps already popular among fans. Digital game company Miniclip partnered with AGP to co-create "Berry Rush," a moblie game released this summer.
"Not a lot of brands have that level of success from a girls' side," says Gorman. "It's very competitive against any other [girl-focused brands] out there."
Gorman notes that both brands are aligned 360-degrees digitally.
"We play each product for different audiences," says Gorman. "Both brands have new toy partners, new content and have a burgeoning app business here and abroad. That's the focus–to get those back up to maximum performance and spread out throughout the known universe."
Read more about:
Subscribe and receive the latest news from the industry.
Join 62,000+ members. Yes, it's completely free.
You May Also Like
Loading..