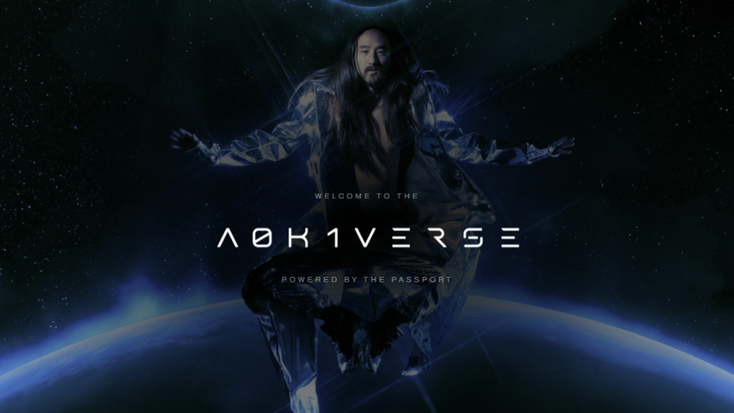 Steve Aoki's Aokiverse promo image.
Steve Aoki/Aokiverse
At A Glance
Hear how Steve Aoki, DJ, producer and entrepreneur, made his way to the licensing business.

Learn about Dim Mak, Aoki's fashion brand, and its numerous licensed partnerships.

Dive into the future of the metaverse: where its headed, what's already possible and more.
Steve Aoki is a Grammy-nominated DJ known for his electronic dance music and record label, Dim Mak, which he launched in 1996 with the primary goal of releasing music across multiple genres. Aoki quickly began diversifying his label as an events company and lifestyle brand, which he used to reel in collaborations and licensing partnerships with major brands and companies like "Dragon Ball Z," Hasbro, Paramount Pictures, Diamond Supply and beyond.License Global spoke with Aoki to discuss upcoming projects, his interest in technology and futurism and how his passions have led him into the licensing industry.
License Global: What made you get into licensing? Tell us what inspired that journey and career path.
Steve Aoki: I've been making merch since I was in high school. I used to screen print and do the graphic design because I was in a band. That's what you do in that culture. When you pick up a guitar, you also pick up a screen printing kit. So, I've been in some form of fashion since I was a tween. Then that merch business turned into a fashion business when I started working with MAGIC in 2006. I had a booth, and I was making my own designs, graphics and building a brand in the clothing space. In 2011, it became cut and sew. I partnered up with a Japanese design team and was going to Japan three or four times a year, working with the design team and building out a full range of clothes. In 2017, that's when I really got into licensing. It's been like a long roadmap before I even got into it, but I realized instead of just building my brand, why not work with brands that align with the same kind of energy. The animation world was the first thing I gravitated toward because I've always been an animation junkie and anime kid. That kind of energy aligns with Dim Mak's attitude. That's when we started reaching out to different brands. Like anything, in the beginning, it's very difficult and tough to work with bigger brands when you're a company that hasn't done that, but we had enough of a reputation and culture that certain brands started working with us.
You mentioned always being an animation junkie and anime kid. I wonder if and how that has played into specific collaborations, like your most recent partnerships with "My Little Pony" and "Dragon Ball."
Well,
they're very different stories, for sure. With "My Little Pony," I thought it was cool. I always try to do some-thing disruptive in the space. When we were going through different IPs to work with, that one stood out to me because everyone had
some cultural reference to "My Little Pony"
in their lives. It's grown with this generation over the last couple of decades and is also kind of referential to NFT culture. And kawaii is always cool, whether it's Japanese or American. I can rock "My Little Pony" because I'm very comfortable wearing uni-corns on my clothes. "My Little Pony" is cool, disruptive, different and not what you would expect within the collection of brands we work with.
"Dragon Ball" is a different story
. It's something I've been obsessed with for a long time. I love the whole IP. In 2016, they made a character of me as Goku in the game. I was an NPC in the game. If you can find my character — it's my head on top of Goku's body – you could down-load two Steve Aoki remixes that you can only find in the game. So, [a collaboration with "Dragon Ball"] was a long time coming. I'm really big on the "Dragon Ball" card franchise. I'm big on the anime series and the characters. I love it. I love "Dragon Ball."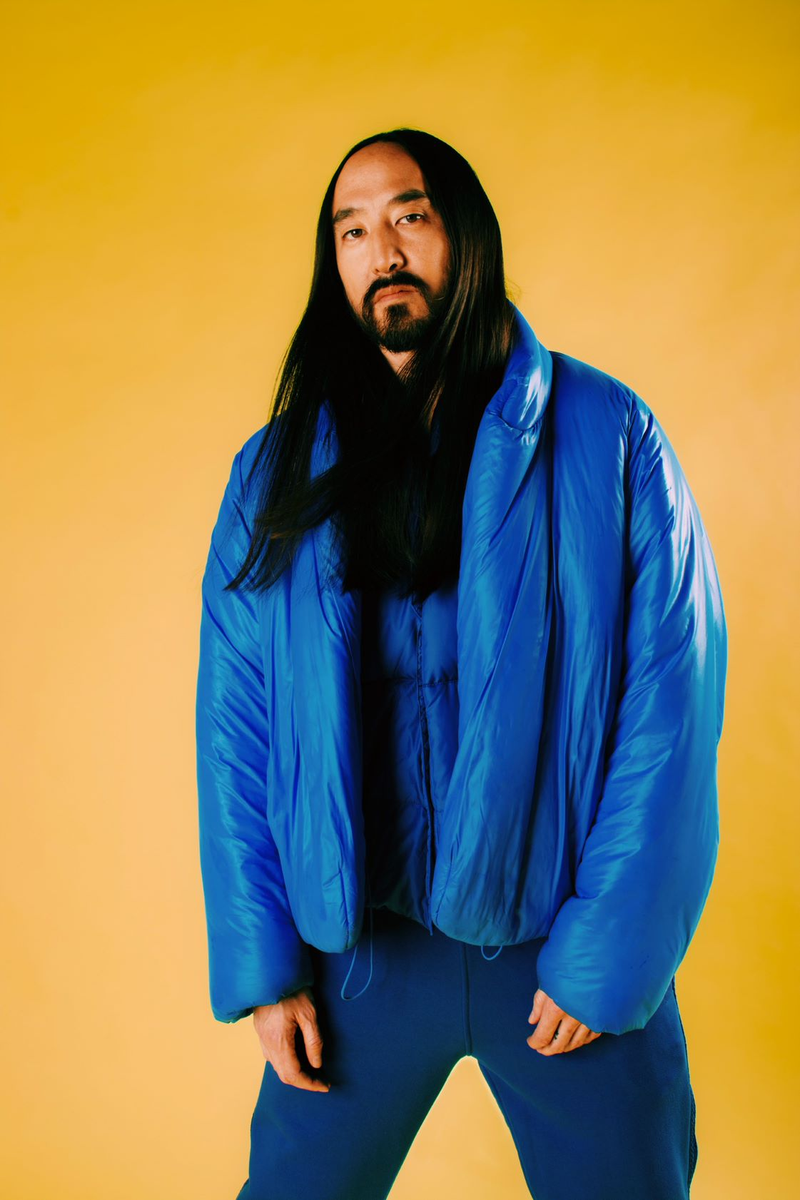 You've done a wide range of collaborations and partnerships. I'm glad you touched on NFTs and being transformed into an NPC in a digital universe because I'd love to get into the A0k1verse. Can you tell us how that came to fruition and your take on NFTs, Web3 and the metaverse?
Building in Web3 is very exciting because it's uncharted terrain. The innovators and creators in the space are individuals, rather than corporations. It feels like a DIY philosophy bringing me back to when I was a kid and building a culture that was small but vibrant. These are vibrant and enthusiastic coders, developers, artists and creators in different ways, whether physical or digital. Like I said, it's a brand-new terrain and not too many people [are] in the overall landscape of art and collectible culture. The digital world is growing, and we're a fraction of what it can be.I look at it like The Wild West – we're the first ones setting up camp and saying, "This is our home. We want to build a culture out here and we think this is where people will go."I really do believe it's inevitable that we'll have integration and normalization of living, working, doing business and being entertained in some level of a metaverse. We already are in the fact that people play games and identify through social media. There are people that don't touch social media, don't play games and don't go on the computer, but I think it's a minority now. I think it's very normalized for people to have an identity that's very digital. And in some cases, people identify more digitally than they do in the real world. Metaverse sounds like a new word, but it's really not. It's been around for a long time. We're just advancing layers on top of what the metaverse already is or building a better optical layer [where] we can start seeing ourselves in the space. As we build more visual optical layers on top of the metaverse, it's going to invite more people into the space.With A0k1verse, it is a metaverse because it is an
, tokenized social community. It's a community that bridges the real world because I am highly active in the real world as a musician and DJ. I'm constantly playing shows; it's what I love to do. I do it all around the world. We're integrating A0k1verse, the community, into those shows, whether it's exclusive for the community or part of what I'm already doing on top of the merch drops, on top of anything physical that we can off er the community. And then it's the network of all things in Web3 and whatever I can integrate from the traditional real-world Web2 space of my network. [A0k1verse] is not a fan club. It's a social membership of people that love being part of the space, not necessarily fans looking to get the next musical drop or the next merch.
That's part of it, sure, but this has deeper layers. In the end, we realized it's an evolutionary process of what people really want and having this two-way conversation with your membership. We're constantly communicating with members. We're listening to what they want, and a lot of what they want is a network. We have a tiered structure inside this membership. As you level up your "passport," you gain more access and more rewards. At the highest level, I am going to make a song with three different individuals that are part of the membership. That's a kind of real-world way to interact with artists and people of a community that hasn't been done before.
I'd love to dig deeper into a collab that's come out of the NFT and Web3 spaces, so let's segue into Oddkey. How did that partnership with artist, Todd McFarlane, come about, and how has it evolved since it first launched?
Todd McFarlane and I came together as friends [wanting] to create a marketplace that speaks to the communities we both serve.The best way for me to analogize this for people: SoundCloud is an absolute incredible platform and marketplace for musicians and artists to find other musicians and artists. If you want to find something that's more specific or niche [or] difficult to find, SoundCloud is the source. It cuts through the clutter and allows you to connect with people [who] listen to very specific kinds of things.With Oddkey, we're starting off in that same tone. Todd has a cult devoted following of people that have been sup-porting him for decades. The entire sci-fi , the entire comic book culture and community is vast and large, and we want to make sure they have a voice.
It's great that you've found such unique ways to connect people in both the real and digital worlds, but I want to know how you unplug and stay balanced with so much going on.
Actually, I'm not stressed. Obviously, there are times when I'm in "crunch time," and in life, everyone gets stressed. Sometimes you must hustle [and] make it happen, but I love dead-lines. I love execution. Team and time management are two crucial parts of this whole puzzle. You must have a strong team that understands your vision and knows how to pull the weight. Without them, it's going to be very difficult to clone your brain and do more because you only have two hands and 24 hours. I have a great team and a highly disciplined schedule.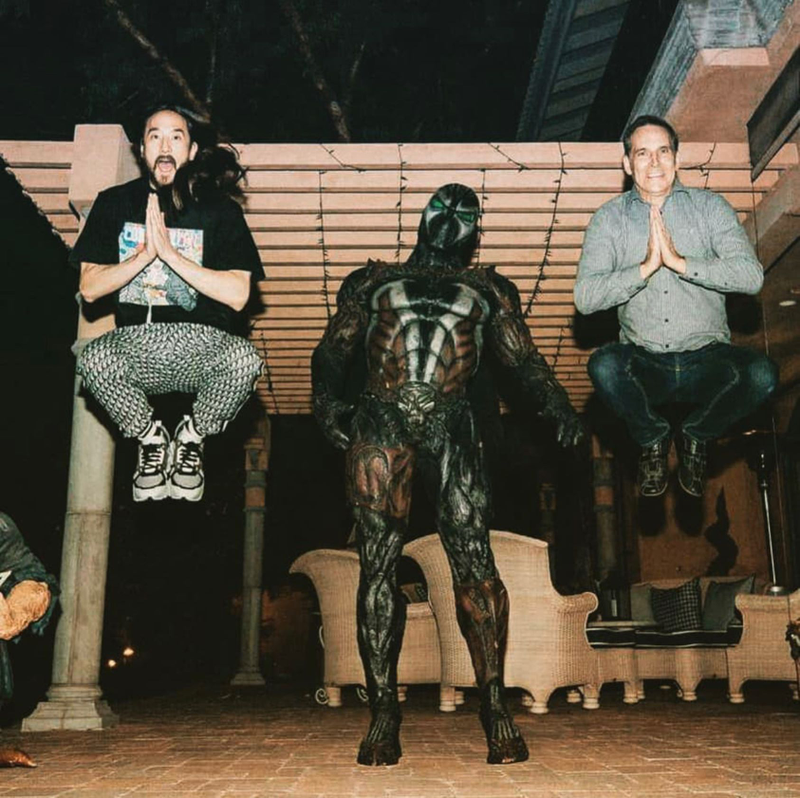 With a solid team to help you juggle so many partnerships, does that mean you're working on something new?
We have a drop on Oddkey; it's a Neon Future drop. An iconic legendary artist made heavy metal Neon Future covers with stunning art. In the NFT space, we are doing MetaZoo, which is a TCG, otherwise known as a trading card game. For those [who] don't understand what that is, it's cards similar [to] "Pokémon" cards where people open packs, play games and collect cards [that] have secondary value. MetaZoo has dropped its first NFT PFP out in July. As far as my own NFTs, I'm working with Sandbox to do something special with them. I don't want to give away too much, but there is going to be an NFT offering from Steve Aoki and Sandbox. We're finally going to drop our Replicant X, which is my first rookie NFT character X; it's a profile picture of my Twitter and 7,777 of those will be dropping very soon. I created 70 characters inside [the MetaZoo universe] called HiROQEST. We're dropping the first cards inside the CDs in September. I love stretching the imagination and am excited about all these different things. Combining music with world-building, with physical collectibles to digital collectibles, as in NFTs. Tying everything together is fun. I have a lot of music, my album, NFTs and then on the Dim Mak side, we have so many incredible drops coming out with legendary brands. I've dropped my remixes for One Piece's film, "Red," and we have our One Piece collaboration. I'm really proud to work with Toei once again on such an incredible IP as One Piece. And we've got more coming!
Read more about:
Subscribe and receive the latest news from the industry.
Join 62,000+ members. Yes, it's completely free.
You May Also Like
Loading..