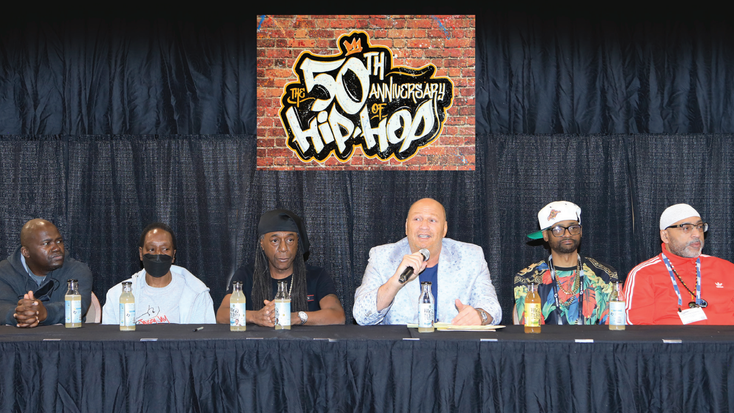 Steven Heller speaking at the 50th Anniversary of Hip-Hop press conference at Licensing Expo.
Tom Hinckley
At A Glance
Licensing industry veteran Steven Heller tells all to License Global in this exclusive interview.

What's next for The Brand Liaison? Find out here.

Heller reflects on his career: what got him here, what he's doing now and what's next.
Steven Heller is a well-known person in the licensing community. As the founder of licensing agency
, he has spearheaded countless licensing programs in his career and has worked with brands like
,
, "
" and the
.
It was a busy 2022 for Heller and The Brand Liaison. During
, The Brand Liaison announced it was representing The 50th Anniversary of Hip Hop and its upcoming events. To celebrate the cultural milestone, The Brand Liaison secured licensing partnerships with Isaac Morris, Philcos and
. KissCam (the broadcast program seen at arenas during sports events) was granted a U.S. Patent for "KissCam Contests" and The Brand Liaison will represent the brand in licensing. Apparel company,
, released collaborations with
,
and children's apparel brand, House of JR. Built, an insulated lunch bag brand, and Bearpaw, a footwear/outdoor lifestyle brand, recently ventured into licensing with The Brand Liaison.
License
Global spoke with Heller to reflect on his role in the licensing industry, how he got here and what's next for The Brand Liaison.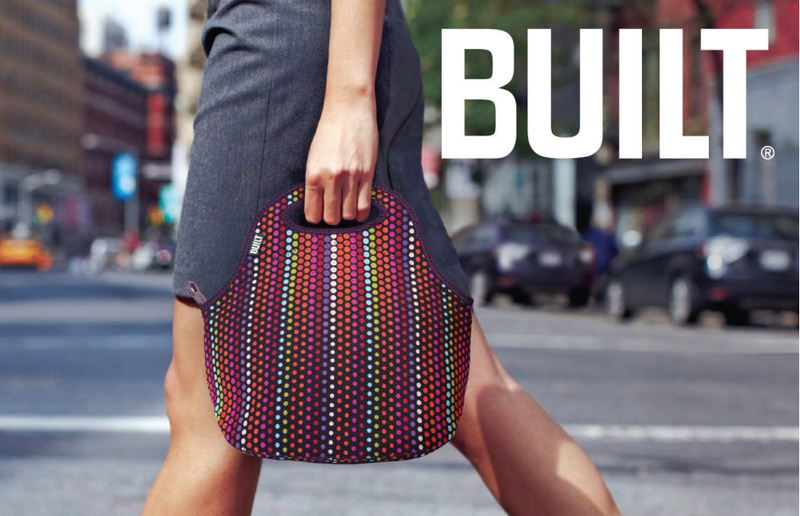 License Global: How did you start your career in licensing?
Steven Heller:
My dad, my grandfather, my uncles and my cousins were all in the apparel industry, and my family had many licenses over the years. My path to this industry started as an attorney where I practiced law in trademarks and licensing, doing deals with Disney and Marvel, the "Sesame Street" launch at K-Mart and licensing of fashion brands including major licensing programs for Gloria Vanderbilt 30 years ago – and again today! My life has really come full circle.
How did The Brand Liaison come to be?
I didn't set out to create a full-service licensing agency. I was working on a few deals with the NFL and some other sports leagues, so I set up the company as a vehicle for processing commissions on those deals. One thing led to another, and suddenly we had several brands in sports with Loudmouth Golf, LPGA and Roland-Garros, the French Open tennis brand. I met wedding celebration expert,
, a few
stars and we had opportunities with a top fashion brand. It all blossomed from there. Those first brands put us on the map. Our presence at Licensing Expo with
was very noticeable. The company started to take off when we brought on top industry talent. We would not be where we are today without the team that we have; Karen Diamond and Laurie Smith are talented industry veterans, same with Paul Cohen and Marcy Silverman in home and gift and Katey Gabrielson in beauty. That's how it started to grow and then everyone else and of course, Cory Waisner and,more recently, Elisa Gangl, who head up the licensee side of our business. It's this team that propels this company.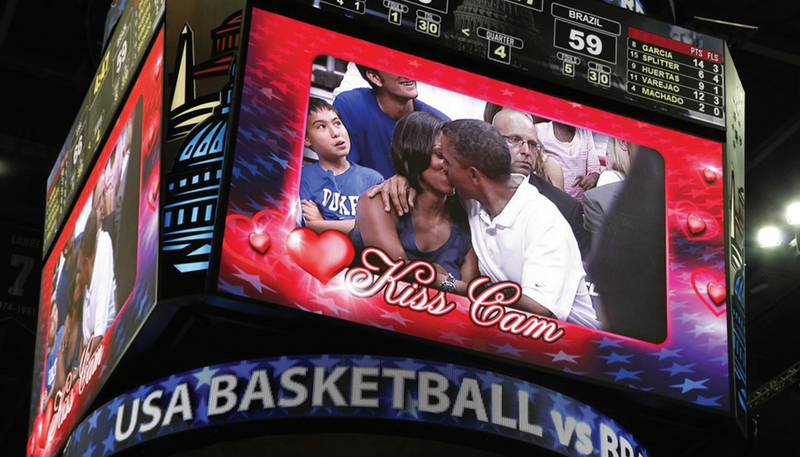 What does The Brand Liaison do differently for licensees and licensors?
It's the opposite side of the same coin. When we represent the brand, the licensor, we are licensing out the brand to various manufacturers, and vice-versa. When we represent the manufacturer as the licensee, we secure the right brand for their products and channels of distribution. So, the company is basically two separate divisions, dividing up responsibilities that way, with Cory and Elisa leading the licensee side of business. They have both been doing this a very long time and everyone loves working with them, so that really helped catapult the company as well. We all know strong relationships are the pulse of this industry.
Where is the licensing industry headed? What trends do you see making a splash in 2023 and beyond?
We just had a client hire us to provide a licensing industry landscape report, and we have identified several trends including brands utilizing a mix of e-commerce and brick and mortar, brands looking to implement immersive experiences and location-based entertainment in the children's entertainment space. We are seeing toy companies creating content and even acquiring content creators so that is very interesting trend. And then mix in a little nostalgia, collectability and collaborations. There is also a lot of investment in brands, content and licensing. We have several investors and private equity looking for investments in this space.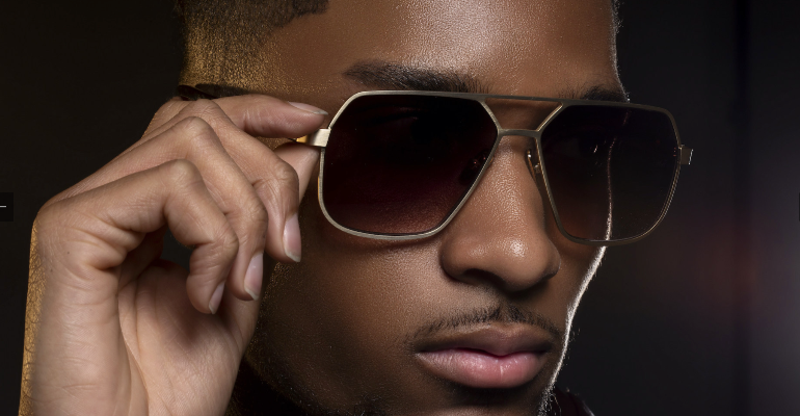 In addition to The Brand Liaison, you are also on the Board of Licensing International. How is that going?
It's a great opportunity for me to give back to the licensing community and play a role in the direction of the industry – things like advanced education, the diversity and inclusion efforts and the new sustainability initiatives are all big steps for our industry, and we are making very focused efforts to expand the licensing community to add more activities in sports and fashion licensing.
What are your proudest moments in your career?
I am very lucky. I love what I do and it's working out well. There is a lot to be proud of, and a lot to be thankful for. I am very proud of where the company is, and I am thankful for the friendships and relationships that I have made in this industry. But a few specifics, I am really very proud of the COVID Solutions webinar I created when the pandemic first hit. Everyone was so scared and there was so much uncertainty, that it really helped a lot of people both emotionally and practically with real solutions. It was the mostwatched video in the history of Licensing International. I am proud of all the educational videos I do – especially for newcomers to this industry – but that video really made a difference for a lot of people. I still get compliments on it. I am also very proud – and this is funny to say – of losing awards to Alison Ames, Jay Asher, Stu Seltzer and Ross Misher. To me, Alison and Jay are among the best of the best in this industry and Stu and Ross have built such great companies. Just to be nominated with that caliber of people in this industry is great!
What can people expect from The Brand Liaison in the future?
Hopefully, a lot more of the same. We will continue to be passionate about this business, selective in the properties we take on and we will continue to provide top-level expertise in connecting brands and manufacturers and bringing more retailer support. That is an area of growth for us. Also, a few more webinars and educational videos, and to continue to develop great relationships and friendships and enjoy the journey. We love what we do.
Lastly, what advice would you give to someone else entering the industry?
I think I am still giving myself advice. Stay focused is my best advice. It's so hard with so many brands and companies and opportunities to stay focused and not get distracted. Do one thing great, and don't try to do five things at once, as they all get diluted.
Read more about:
Subscribe and receive the latest news from the industry.
Join 62,000+ members. Yes, it's completely free.
You May Also Like
Loading..