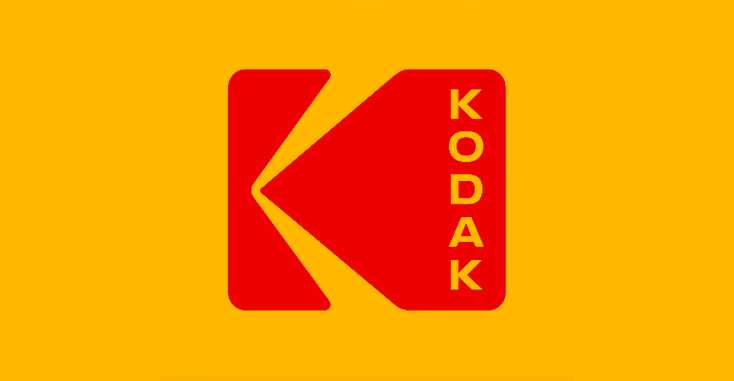 For more than 100 years, the Kodak brand has been synonymous with the best-of-the-best in photography, and the brand has seen a huge resurgence in recent years through its rapidly expanding brand licensing program, which is run collaboratively between Kodak's business development team and CAA-GBG.
Just five years ago in 2012, the future of the brand was in doubt when the company made the difficult decision to discontinue in-house camera production and filed for bankruptcy. Fortunately, the world didn't have to live long without Kodak gear, because the brand's licensing machine was launched in 2013, leading not only to the return of Kodak cameras, but also to a vast expansion of the brand into a plethora of other consumer products from tablets to televisions.
In this exclusive interview, brought to you by CAA-GBG, Joel Satin, VP of Global Brand Licensing and Consumer Products, and Brian Cruz, VP and GM of the Consumer Products Group at Eastman Kodak Company, talk about their plans to bring
the brand to other exciting new categories in 2018 (hint: it's less to do with eyes and more to do with ears).
How will you be approaching 2018?
2018 is a big year for us. It's our 130th anniversary, and we're planning to celebrate that fact with a dedicated campaign and the release of some great new product. 2018 will be a combination of expanding our licensing portfolio, and working with existing licensees to activate their association with the Kodak brand. We should have 35 or so licensees by year-end with a goal of 50 to 60 licensees to manage our portfolio of products on a global basis.
Kodak's rich history with Hollywood entertainment and imagery allows Kodak more engagement opportunities than other corporate brands. The maker movement aligns well with our core brand DNA, so we will partner with our licensees to create content that brings out the inner "creative" via our current and future range of cameras, tablets, smartphones, printers and televisions. In addition, it's not just about the visual, but audio as well, as we launch a new line of headphones, earbuds, Bluetooth speakers and sound bars in 2018.  
As a brand with global awareness, we will also be looking for ways to make broader brand statements and customer experiences both in-store and online.
What is the key focus for your brand?
Product innovation. We pride ourselves on finding licensees who can bring innovative thinking when developing Kodak-branded products. Whether through features or unique industrial design, it's important for Kodak to deliver excellent customer experiences.
What are three insights that you think will make the world of business a better place?
1. Human value
–Artificial intelligence, robotics, big data … these will all have a place in the world of business, but human beings offer superior social and interactive skills. Which company will you perceive more highly, company A who puts you through five minutes of automated customer service responses, or company B, who has a real, live person answer the phone?
2. Ownership
–From government to companies to individuals, it's important for everyone to take ownership.  Ownership makes for more productive meetings, processes and overall productivity.
3. Communication
–In a world that is becoming increasingly virtual (50 percent of Kodak's brand licensing team works remotely), it's important to over-communicate, and that doesn't just mean sending e-mail after e-mail. Pick up the phone and talk through issues.
4.
(
If I had a fourth…) 
More legroom in coach class
–It's hard enough just getting to the airport, getting thru security not once but sometimes two or three times, and then the icing on the cake is getting crammed into a seat that's more suited for my 12-year-old son!  
Did you miss one of the profiles in this exclusive series from CAA-GBG?
CAA-GBG is the largest licensing and brand management agency in the world. Created as a joint venture between Global Brands Group and Creative Artists Agency, CAA-GBG works with some of the biggest brands in the world, using its years of experience to deliver award-winning strategic brand solutions.
Subscribe and receive the latest news from the industry.
Join 62,000+ members. Yes, it's completely free.
You May Also Like
Loading..