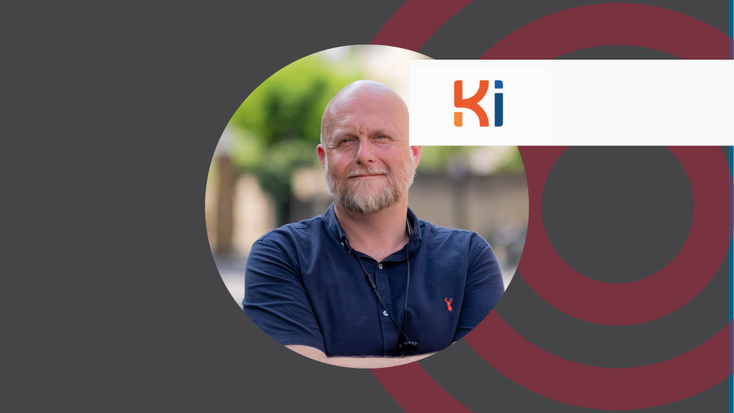 Gary Pope is the chief executive officer and co-founder of family marketing agency Kids Industries. He is also participating in a panel called 'Following the Money: How The New Age of Consumers Spends' alongside Allana Holmes of Hunter Price, Crayola's Rob Spindley and KidsKnowsBest's Sian Rider at
, taking place Sept. 20-22 at ExCeL London.
License Global: How does your business fit into the licensing ecosystem?   
Gary Pope: 
Kids Industries provide expert insight, strategy and creative services to businesses that want to connect with families. KI helps make licensed properties stronger. We solve challenging commercial and creative problems. Over the last 20 years, we've crafted a unique structure that brings together the curiosity of researchers, the intellectual muscle of strategic planners and the imagination of creatives to find the right solution for our clients' problems. Sometimes, that solution might be a marketing activation – a campaign, website, or live event. Sometimes it's to develop a new product – it could be a shift in the character ensemble of a developing show, or it might be a training and education program to ensure a consumer-facing team knows who their consumers are. We do the things that no one else really can. For businesses who want a thorough, considered set of experts to help make their brand stranger, we're here to help.   
What
are the biggest challenges and opportunities for the licensing industry right now?   
KI has seen its fair share of the industry's challenges over that time. Perhaps those we face now are the most pressing. The days of label slap and a cheap shot are fading fast. Now the challenge is about the future. I am honored to hold an additional role as a children's ambassador for Products of Change. The biggest challenge and opportunity we have now is ensuring we evolve our industry into a sustainable one. It's more than sourcing and supply chain; and it is every aspect of our businesses. By 2030, if we, as the inhabitants of this planet, have not got things under control, there will be no planet. We need to play our part because we build the planet's future through the stories we tell and the toys we make.   
What are the biggest trends in your business sector that impact brands and retailers?   
We could talk about the metaverse and Web3, avatars, VR and AR and we'd all get very excited. But these are not trends; they are platforms and media and are not going anywhere. They are the new paradigm. We could talk about children getting older, younger, co-viewing or the way young people express themselves - these things have always been so. They are all things brands and retailers might think of as new and must be across. The thing that I see that is increasingly having the most impact in real life. The notion that experiencing something real is best. It's powerful, and it seems to me that finally, the world had caught up with Joe Pine when he said in 1998, "companies must understand that they make memories, not goods." This trend is blowing a hole right through traditional thinking about brand development. Brands are becoming brave enough to start their consumer products journeys with a physical experience of some kind, which is a good thing.   
Why are you looking forward to speaking at Brand Licensing Europe?  
It's a chance to listen to people who know what they are talking about and share ideas, strategies, and open dialogues with colleagues and friends, old and new. Our industry is the most collegiate I know. As a business, we work across multiple industries – hence our name. This is an incredibly exciting time to be doing what we do. Brand Licensing Europe offers us a chance to look to the future and explore what might be possible and hopefully inspire some people to do what they thought impossible before.   
What will delegates take away from your session?   
A lot. I am chairing the session on how to get closer to Gen Alpha, Gen Z and Millennials. I try to be as practical as possible with these sessions. There will be lots of very distinct and usable takeaways such as how to tap into platforms such as TikTok, YouTube, Instagram and Snapchat, how to choose the right influencer for your brand, and what makes the consumers tick … all good stuff.  
Read more about:
Subscribe and receive the latest news from the industry.
Join 62,000+ members. Yes, it's completely free.
You May Also Like
Loading..