Brand Licensing Europe's New Look
Brand Licensing Europe's New Look
Brand Licensing Europe, Europe's largest annual licensing event, is gearing up for the biggest show yet.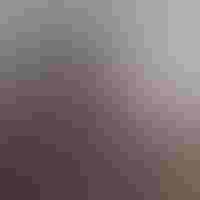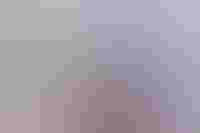 Brand Licensing Europe is just around the corner, and this year's event promises to be larger and more impactful than ever.
The 15th annual event will be held October 15-17 at London's Olympia exhibition hall. BLE brings together retailers, licensees and sales promotions professionals with more than 280 top tier brand owners, enabling attendees to revisit hot brands and discover up-and-coming properties.
The 2012 event reported the most visitors to date, with an increase of 23 percent in total attendees, 14 percent more retailers and a rise of European attendance by 17 percent over 2011.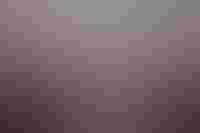 Plans are underway to build upon the success of 2012.
"With four months until BLE 2013, we are beginning to see exhibitor plans taking shape within the clearly defined new areas on the show floor," says Darren Brechin, event director, BLE. "All the work we are doing promises a rich visitor experience with the show more easily navigable and each exhibitor group now able play to their strengths."
New Show Floor
This year's BLE has several innovations, the most exciting being a re-merchandised show floor. The new layout, which divides the floor into three distinct categories (Brands; Art, Design and Image; and Character and Entertainment), is a direct response to the show's growth and will broaden both the scope of brands exhibiting and the number and diversity of attendees.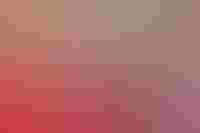 The re-merchandised floor will find Character and Entertainment exhibitors on the ground floor of Olympia's Grand Hall, while the Brands section will move up to the newly renovated Upper West Hall. Art, Design and Image exhibitors will occupy a dedicated area on the Gallery level. Each of these designated areas will have differentiated branding and added access points–there are two new staircases that will connect the center of the show floor to the West Hall and Gallery.
The added features will also create focal points for new areas: The Brands Bar and Meeting Place, The Brand Experience Theatre and an Art and Design café.
Perhaps most important of all, says Brechin, is the tailored marketing program that the BLE team has designed to create awareness around the new floor features in order to reach a wider and more diverse audience than ever before.
"Last year nearly 10,000 people walked through the doors of BLE, and we feel this is absolutely the right moment to separate the show into vertical areas to make it easier for visitors to find the companies they want to see," says Brechin. "It also allows us to drill down into these sectors to attract new visitors and exhibitors. By diversifying what is already there, we can continue to grow and to serve the industry by attracting even more properties and engaging new retailers, licensees and sales promotion professionals in the world of licensing."
And exhibitors are agreeing that this new layout is a positive change.
"When Advanstar (the parent company of BLE) explained to us the strategy to create a special space for Brands, we immediately felt this was a great opportunity," says Christine Cool, senior brand manager, Chupa Chups. "It allows us to make a clear brand statement in a visible environment together with other brands, setting us apart from the more kid-oriented character properties. For Chupa Chups BLE is the perfect platform to connect with retailers and licensees from many countries and the new structure will no doubt contribute to the further growth of what is already the licensing event of the year in Europe."
Who Will Be at BLE?
New exhibitors announced for 2013 include Discovery Enterprises International and WWF U.K., which join Adidas Italy, Alchemy Licensing, Battersea Dogs and Cats Home, Beanstalk, Chupa Chups, Dorna Sports, NBA Europe, Performance Brands and Route 66 Licensing in the new Brands area.
Character and entertainment licensing will be represented by some of the biggest names in the industry including Aardman Rights, Disney Consumer Products, DreamWorks Animation, Hasbro Brand Licensing & Publishing, ITV Studios Global Entertainment, Mattel Brands Consumer Products, Mind Candy, Nickelodeon & Viacom Consumer Products, SEGA, Walker Books and Warner Bros. Consumer Products alongside the leading agencies in the European licensing business. Making their debut in this area are Character World, Jast Company, Random House Group, Rovio, StudioCanal, The Copyrights Group and The Pokémon Company International.
Art, design and illustration exhibitors include April Rose Illustration, Fatina Dreams, Helz Cuppleditch, Kate Knight and Two Little Boys. Look out for new exhibitors including Nia's World of Art & Design, Belle and Boo, Budi Basa, Petite Frite for Kids, PIM Pimlada and Wide-Side.
Brand Licensing Europe is a comprehensive destination for the inventive and authentic world of heritage and museum licensing. This year will be no exception and new exhibitors such as the National Portrait Gallery and the National Museum of Northern Island will join long-standing exhibitors such as Victoria & Albert Museum, The Royal Opera House and The Science Museum Group.
Retail Mentoring Programme
BLE will again bring back its Retail Mentoring Programme, which educates buyers from leading retailers on the complexities of the licensing industry. During the Programme, retail buyers take part in workshops and seminars, shadow a licensor and ultimately attend BLE to apply what they have learned.
The 2013 program launched in May with 50 buyers from the U.K.'s largest retailers such as Boots, BHS Limited, John Lewis, Lakeland, New Look, Sainsbury's and Tesco.
"Retailers see the value of licensing very clearly. Understanding our business helps them to make stronger decisions, so they are keen to help junior buyers and buyers who are new to licensing get to grips with the way the licensing industry works," says Brechin.
''We have joined the Programme as BHS Childrenswear is looking to increase its mix of licensed product," says Caroline Scott, senior buyer, children's nightwear, BHS. "It is, therefore, important that there is a greater understanding of licensing at all levels to ensure we ultimately buy great licensed product.''
Other Offerings
Once again, BLE will host its popular Licensing Academy seminars, sponsored by License! Global. Nine seminars will be offered over the three-day event, giving attendees the opportunity to glean insight from industry experts on a wide range of topics.
The Advice Centre will also be featured at BLE, and is populated by companies offering licensing industry-specific services.
Registration for this year's event is now open. For more information, visit www.brandlicensing.eu.
Subscribe and receive the latest news from the industry Article
Join 62,000+ members. Yes, it's completely free.
You May Also Like
---