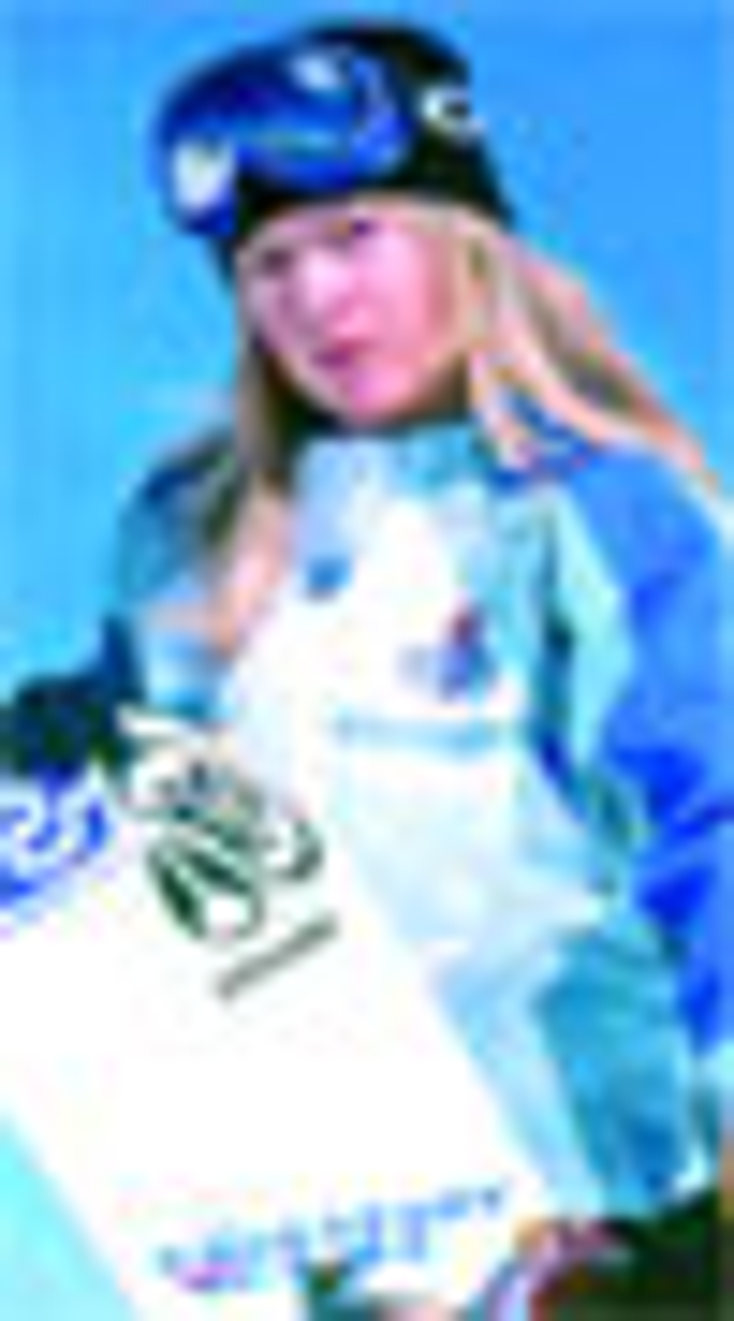 ]>
It was surely the most exciting Brand Licensing show yet. There was a record number of exhibitors and visitors. Big hitting brands like Disney, STORM, Barbie and Manchester United mixed with start-up companies bringing their concepts to market for the first time. And without a truly dominant property or style this year, the show gave the air of a mature market place offering a wide variety of business opportunities. Here's a taste of some of them:
EntertainmentCreative Results exhibited Five Children and It, a new feature film coming in December 2004. It hopes to sign master publishing and toy licences by the end of 2003 and has announced that the TV series will follow three months after the film release. The focus of licensing will be the 'It' character (a 8,000 year old sand fairy).Universal Studios offered more details about two new films coming up in 2005: Curious George and King Kong.Nelvana signed a number of licensees for its off-the-wall comedy Fairy Odd Parents. Products will feature glow in the dark and heat sensitive materials to reflect the magical elements found in the TV show. Nelvana also launched its new look Babar for Babies.4Kids Entertainment announced that Bandai is the new master toy licensee for Pokemon. The first lines will champion the four hero characters of the new series, Torchic, Treeko, Mudkip and Pikachu.Mattel put its force behind its core brands such as Barbie, Polly Pocket and Hot Wheels. Children dressed in Barbie clothing showed the company is still the best at making little girls look cool.Active Licensing expanded on its long term plans for Pucca. A campaign to pitch Pucca at high end retailers will commence for 2004 before products move into the 'child zone'. Discussions are underway for animation based on Pucca and, looking much further ahead, the potential of extending the ninja qualities of Pucca to appeal to a wider audience.Disney Consumer Products had a strong story to tell about Power Rangers. It's the first time Disney has inherited a brand at such a mature stage and it is inviting discussions with key retailers about new categories in which to extend the brand over forthcoming seasons.CPLG hosted a cocktail party for Strawberry Shortcake on the eve of Brand Licensing and announced at the show that it will be representing the Sony animation Astro Boy and the new comedy animation from Tell Tale Productions called Sprogs.
Pre-school
Carlton's Pocoyo stole most hearts at Brand Licensing this year and the property is fully reviewed in a separate feature.

Meg and Mog, the familiar anachrids, are represented by Target Licensing and await news about a second series on CiTV. The first licence to be signed will be novelty books.

Hit Entertainment announced a partnership with STA, the organisation that promotes safety in and around water, that sees Rubbadubbers characters on swimming proficiency badges, literature and marketing for the First Steps scheme.

Contender Entertainment gave a soft launch to its second pre-school show called Peppa Pig. The toy licensee will be confirmed by the end of 2003 prior to the series starting on Five's Milkshake in September 2004.
Brands
Sports remain high on the agenda with tips from Warner Bros and CPLG that there are still many untapped opportunities in sport licensing.

Manchester United filled its stand with product to show the full extent of merchandising possibilities.

Andrew Carley, senior manager for sports and brands at CPLG (which represents the FA) commented on how many new clients he met over the two days.

Copyrights announced its appointment as licensing agent for the Marie Claire magazine brand.

STORM, the watch and fashion accessory brand attended the show seeking new licensing categories in the UK and overseas. In addition to its eyewear deals with Specsavers, STORM has appointed Brand Alliance to produce men's clothing for the UK and is in negotiations to sign licensees for footwear and other accessories. The company has just opened a further three shops in the UK and will be exhibiting its new products at the Magic show in February.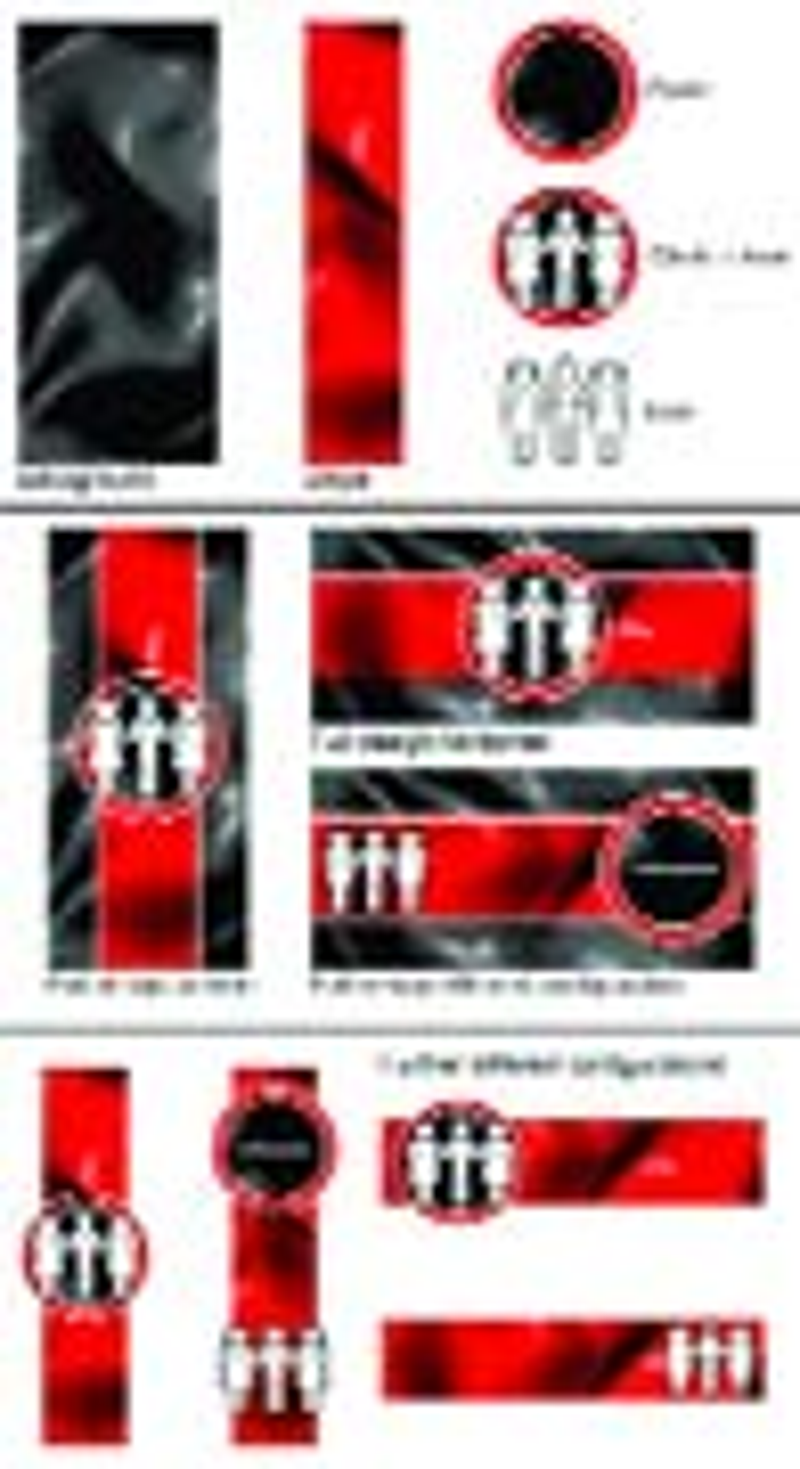 New companies
Keyline Licensing is a new agency founded by Sariah Smalley, who has previously worked with Itel, Universal and Link. It represents the brands belonging to Seikodo Corporation, which include Barcode Cats, Funky Pirates and Animal Santa Claus. Keyline also represents a number of TV properties, including The Mole Sisters, and a business to business concept called Corporate Circus.

Creative Results presented itself as a new kind of licensing company, brokering entertainment between interested parties. The company's founders are sport and entertainment afficionados who are well connected in the entertainment world. The company plans to represent concepts for as long as it needs to re-write, re-work and partner them with the most appropriate parties. Creative Results' Matt Webb reported that the company was offered 17 new properties during the course of the show, one of which it signed immediately.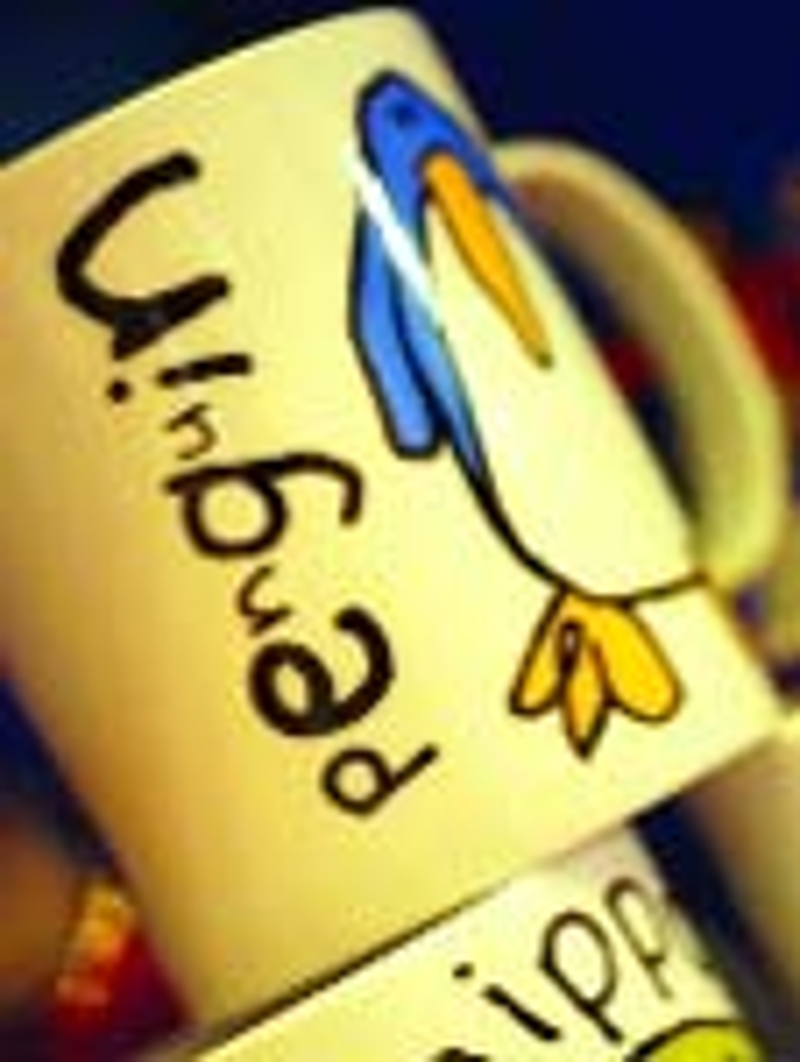 Graphic concepts and art
Samo Designs debuted with a new idea (left): to present designs in modular configurations that can be matched to particular products. The company's fresh styles went down well with licensees from a range of sectors from multi-media and animation companies to socks and stationery, who could visualise very easily how the designs could be translated. Samo's Jan Domaradzki says he was surprised by the interest and thinks having dummy products as diverse as condoms and a snowboard on the stand probably helped bring things to life.

Artist Simon Basher would be familiar to visitors to Top Drawer but brought his distinctive art work to Brand Licensing for the first time this year. The Basher brand has been established for three years and started as artwork purely for galleries. It has expanded into packaged t-shirts, short films and music videos and attracted interest from a variety of licensees and retailers who, Simon says, were attracted by the origins of the property and by the artist's continued involvement in it.

Monster Factory's 'I Love Yummy Things', the graphic concept that incorporates SMS texting, caught the eye of new licensees and agents. Its Cheeky Monsters concept was acquired for publishing and the company is now creating the world of Cheeky Monsters to contain stories, and new characters.

Paul and George Designs is used to being commissioned to illustrate greeting card ranges for distributors. The company is 12 months old and came to Brand Licensing to show its Two Dull Pips line (say it!) to a wider audience. In addition to attracting potential licensees for Two Dull Pips, it picked up illustration commissions from new greeting card companies and book publishers.

Another company to pick up commissions was Cartoon Motivators. This is the brainchild of Richard Duszezak, a cartoon illustrator by training, who has created a series of characters that are also motivators that can inspire you to not give up!

DRi's Bobbypin had retailers mulling over the possibilities for using the property, signalling a move towards this more sophisticated fashion look.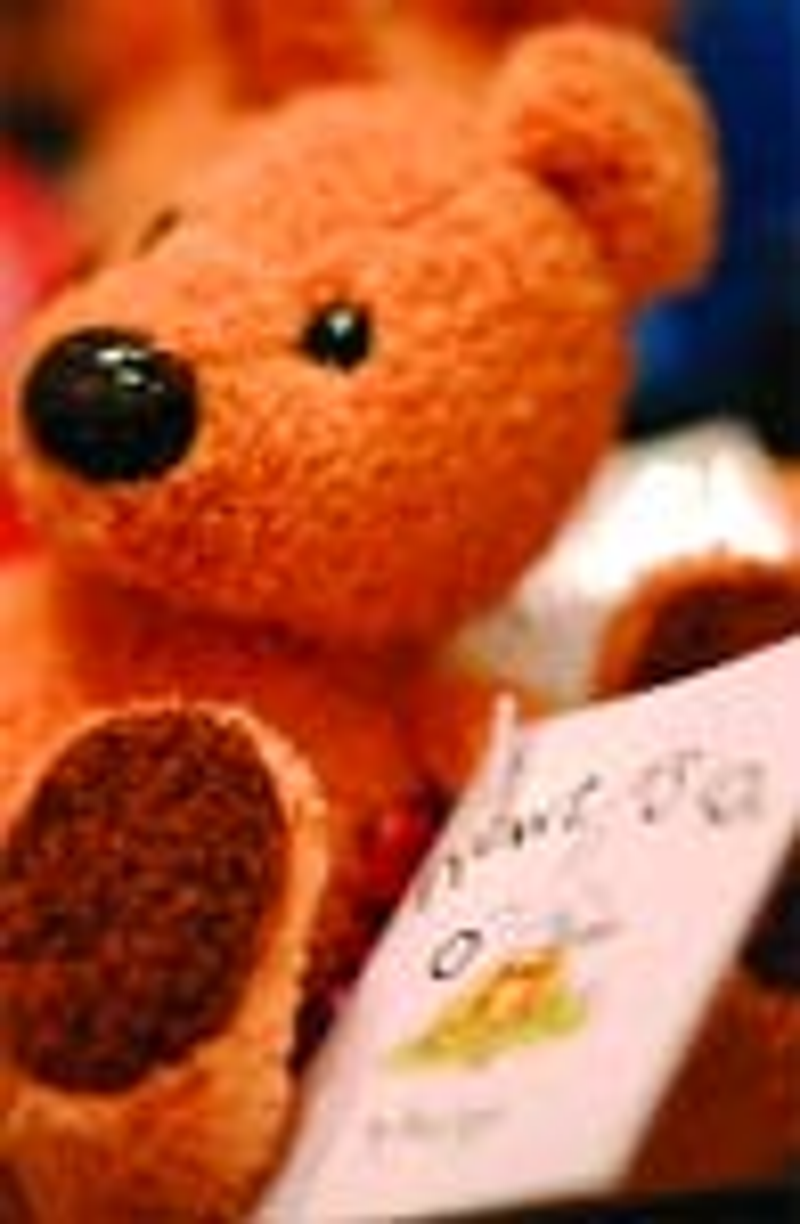 New Exhibitors
The National Maritime Museum debuted its archive for the first time to demonstrate the richness of its archive, which isn't just about old boats. Licensing has the dual objectives of widening access to the collection and generating revenue. Interest came from stationery and games companies and from licensees interested in the 200th anniversary in 2005 of the Battle of Trafalgar. The market for Nelson merchandise is very strong, particularly in the US and Japan.

Banjax was keen to talk to toy, game and other licensing companies about about its new animated series Gene Fusion, which goes into production in 2004 for delivery in 2005. It reported a positive response to the unique feel of the show that features futuristic fighting creatures.

Ryedale Printing Group showed off its virtuosity in the field of lenticular printing. Often mistakenly referred to as holograms, the special technique that gives a picture the appearance of moving as you walk past it is being used more and more in promotional offerings and special packaging, especially for the more 'magical' properties in the market at the moment.

The UK Hydrodgraphic Office described itself as one of the 'odd bods' at the show, but its unique collection of historic and current maps of the oceans and shores proved irresistable to a number of different companies, some interested in the iconic graphics that could translate to jewellery, for example, and others in the map patterns for classic products like tableware.

The Smash Martians continue to surprise every-one with their appeal, even with audiences too young to remember their starring role in the Smash adverts. Agent KDBC is about to announce a new raft of agreements for the Martians.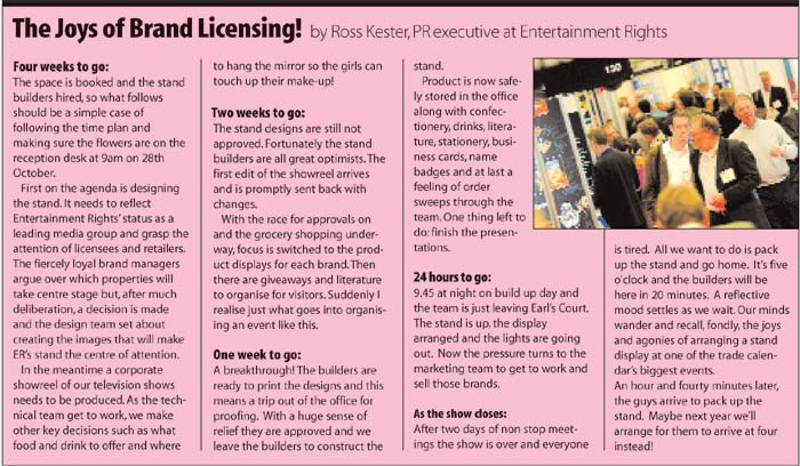 Promotions
are increasingly important in all licensing campaigns and the promotions experts at the show, such as Characteristix and Imagin8, reported that licensors are looking for stronger promotional partnerships. Imagin8's Norman Thompson knows that with promotions the devil is in the detail, especially when you are working with a number of factories and partners around the world. Agencies are used for their expertise navigating this process but also as a buffer against factors like product recall. Norman predicts more entertainment licensors will look to agencies to help provide this protection.
Many exhibitors responded to the feedback taken from last year's visitors and created welcoming stands with plenty of products on show. There are also reports that exhibitors keeping an open diary had unexpected and positive meetings as a result. Feedback from this year's visitors is now being analysed.
Subscribe and receive the latest news from the industry.
Join 62,000+ members. Yes, it's completely free.
You May Also Like
Loading..