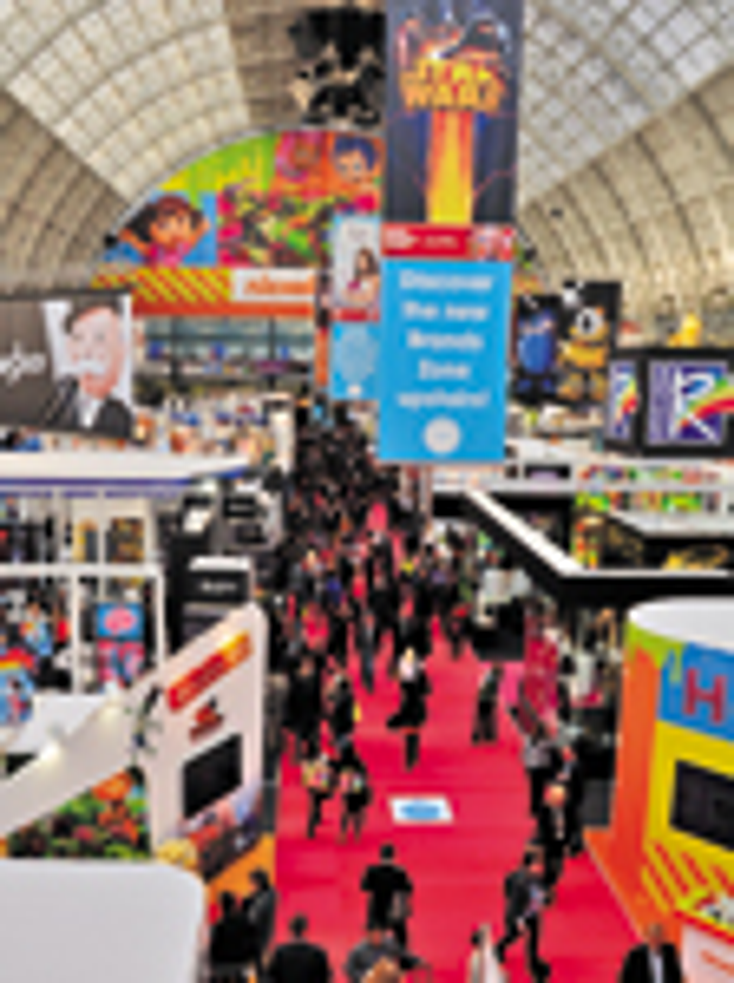 The 288 companies that exhibited in October hailed from 28 different countries, with one in three visitors to the show traveling from outside the U.K.
This year, returning visitors noticed a dramatic change to the show itself. For the first time, the exhibition hall was divided into three distinct areas: Character & Entertainment; Brands; and Art, Design & Image, the last two of which occupied the gallery level.
That expansion into the upper level was a visual testament to how much the show has expanded since it first launched in 1999. Last year's event saw a 23 percent growth in attendance, and this year's show saw yet another 5 percent increase, marked by attendees from 69 different countries throughout Pan-Europe and the world.
Retailer attendance also increased for the second year in a row (up 5 percent),
with representatives from Asda, BHS, Carrefour, Debenhams, Harrods, H&M, Sainsbury, Tesco and more walking the show.
"After the phenomenal growth in 2012, I was delighted to see yet another increase in both visitor attendance and the number of companies exhibiting at BLE 2013," says Darren Brechin, event director, BLE. "This year's show proved to be the biggest and best-attended in its 15-year history, with even more retailers, licensees and sales promotion professionals attending, from across Europe, re-affirming Brand Licensing Europe's position as the definitive event for the European licensing industry."
In a nod to the show's new look, here are some of the top headlines from this year's show, presented as they were at Olympia:
Character & Entertainment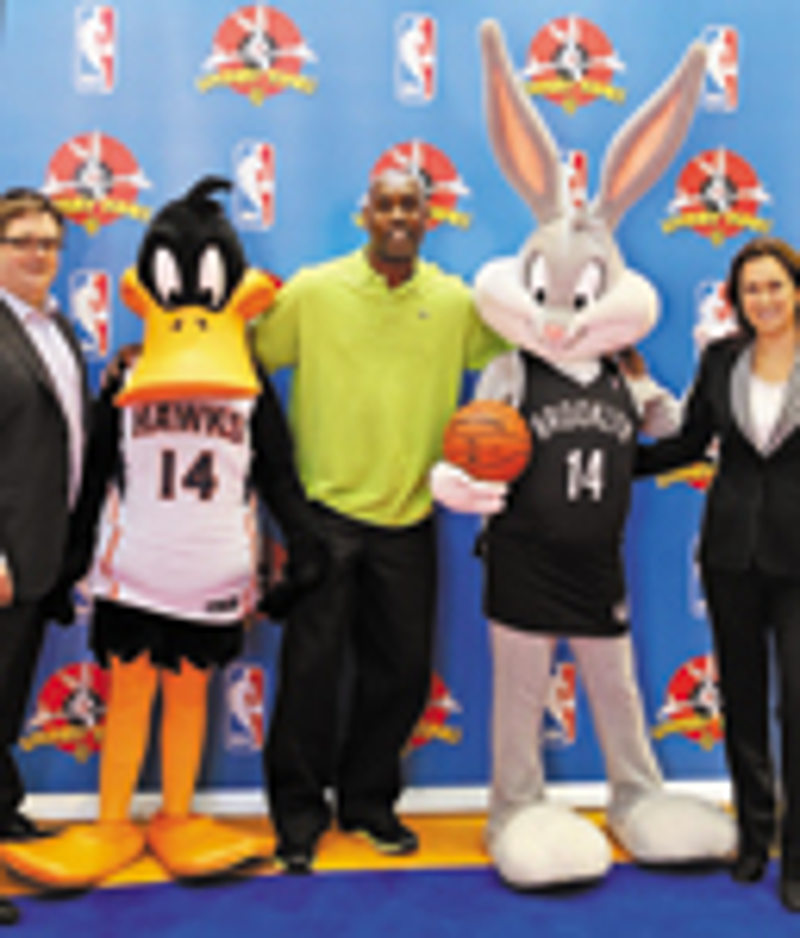 Rovio made headlines not only at the show but also across Europe, with its keynote address and the announcement of plans for a new iteration of Angry Birds–the interactive "Angry Birds Go!," which was released this month. Jami Laes, executive vice president of gaming, and Naz Cuevas, senior vice president of licensing discussed the success of the Angry Birds brand and their plans for its future in a standing-room only presentation.
Activision Publishing signed a trio of new agents for its own interactive property, Skylanders. CPLG was named to represent the brand in Pan-Europe and hosted the company at its BLE stand, with NLC/MELC tapped to cover the Nordics and the Middle East and Plus Licens taking on CEE/Russia.
Fellow gaming company OutFit7, best known for the "Talking Tom" and "Talking Friends" app franchises, made its BLE debut this year, looking for new partners for its roster of digital characters.
Sony Computer Entertainment Europe appointed IMC Toys as global master toy for its video game franchise Invizimals, with the brand's first toy range set to launch in Europe in spring 2014. The brand will also be featured in the first-ever augmented reality cartoon series.
The Pokémon Company International appointed Performance Brands as its promotions agency in Europe to build the European presence of the brand.
Saban Brands also announced plans to expand its European operations with the appointment of Gustavo Antonioni as managing director of consumer products, Europe, and the opening of a new London office, marking the first international office for the Los Angeles-based company.
Rainbow made a splash on and off the show floor as it feted the 10th anniversary of its girls' franchise Winx Club with a fashion-themed evening party and a series of on-site flash mobs throughout the day. The events heralded the beginning of a series of initiatives that will take place throughout 2014 to celebrate the milestone.
In other TV related news, Nickelodeon & Viacom Consumer Products announced plans for topline properties including Teenage Mutant Ninja Turtles racing sets and slot cars from Stadlbauer and a new Dora the Explorer series for older preschoolers that is slated for 2015.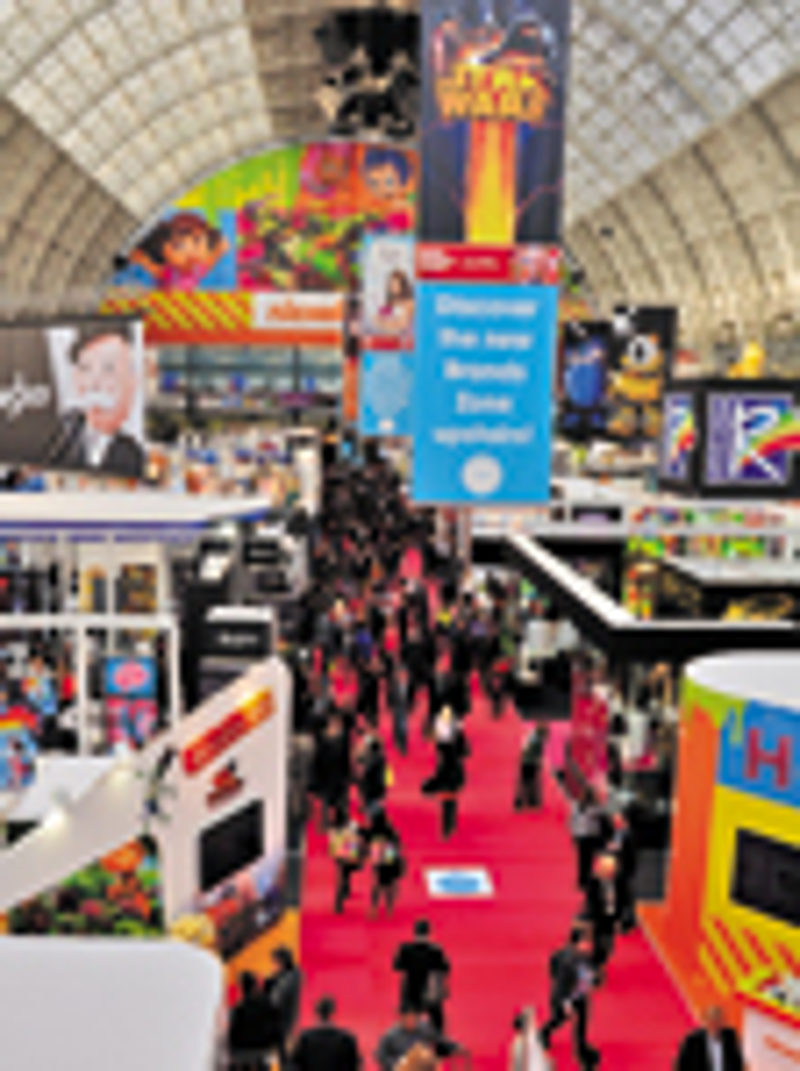 At the same time, BBCW marked the 50th anniversary of "Doctor Who" with the biggest-ever range of merchandise for the perennial TV favorite and announced that it had signed on to manage the England football team's licensing for the FIFA World Cup Brazil.
DreamWorks unveiled a full program to support the success of its Dragons TV series and feature film franchise with plans for toys, apps, games and publishing that will hit shelves next year. Additionally, DreamWorks Classics announced that it was expanding the international program for Where's Wally? in support of the brand's 25th anniversary.
And Wally wasn't the only character to bring big news with him to BLE. Hit Entertainment's Thomas & Friends chugged into the Olympia with two new deals in the health space: DTP is planning branded vitamins for the U.K. and U.S. while Darsham Drinks will launch drinks across the U.K. and Ireland.
American Greetings Properties extended its partnership with Somerbond to add new Care Bears women's and girls' apparel, in a deal brokered by the brand's U.K. agent, CPLG. The company also signed a raft of deals for Strawberry Shortcake in Israel for girls' underwear, ancillary toys and games.
Mind Candy and the Carte Blanche Group teamed up for a new Moshi Monsters gifting and collectibles range, which will hit shelves worldwide next year.
Warner Bros. Consumer Products EMEA, in partnership with DC Entertainment and Sanrio unveiled the first full-character artwork for the Hello Kitty x DC Comics crossover, which will feature a range of products in 2014.
WBCP also announced a multi-year partnership with the National Basketball Association to feature Looney Tunes characters in consumer products, events and promotional campaigns across EMEA.
And Bugs Bunny isn't the only one who'll be touting a sports franchise in 2014. Shaun the Sheep is getting into the game with Elite Sports Properties, which handles licensing for the 2015 Rugby World Cup. The Aardman Animations character will be featured in a range of co-branded merchandise that will tell the story of the RWC.
Hasbro announced it was bringing some of its classic characters to the fashion market in a raft of new deals with The Benetton Group, Alice Vandy, Smith & Brooks and Somerbond that will showcase My Little Pony and Transformers, among others.
Hasbro also announced plans to re-launch two of its classic children's brands–Weebles (in collaboration with Character Options) and Spirograph (with partner Goldfish and Bison).
Other classic brands got revivals at BLE this year, as well. FremantleMedia Kids & Family Entertainment sought new licensees for the 30th anniversary of the award-winning movie
The Wind In the Willows
, and Studio 100 continued its reboot of the classic European television series "Maya the Bee," "Vic the Viking" and "Heidi."
Brands
Global brands and agents settled right down to business in their new home on the gallery level, driving traffic with the announcement of innovative brand extensions and a diverse collection of licensable properties.
Volkswagen archivist Ulrike Gutzmann presented the event's second keynote address, "Milestones and Magic–The History of VW."
Beanstalk showcased a raft of new extensions for the home brands it represents including co-branded Febreze x Bissell vacuum cleaners for the U.K. and Europe, a re-release of shaving brand Braun's ET66 calculator and a new deal with Custom Accessories Europe for a line of Energizer-branded automobile power products.
The new licensing agency Ship & Duck made its industry debut. Billed as a "licensing ecosystem," the company aims to bring together IP with new creative partners via its online community of licensees.
After announcing plans to form a global integrated brand licensing agency earlier in October, Rizon Studios and Evolution USA debuted the new Evolution Europe in London. The new agency already represents the Miramax portfolio, Dumb Ways To Die and Subway Surfers.
The University of Oxford and its licensing agent Performance Brands showcased the latest line of Oxford-branded furniture outside the Brands area. Developed by licensee Halo Asia under its Timothy Oulton brand, the line is inspired by the furnishings of Oxford's interiors and the sporting heritage of the university.
Fluid World gave a sneak peek of its out-of-this-world plans for the Virgin Galactic brand, which it represents globally except in North America. The commercial airline's official style guide was unveiled at an event in London and leverages key assets of the space program alongside real-life photography, iconography and the Virgin Galactic logo.
A rocket of another kind, Rocket Licensing, showcased the more terrestrial brand, The Very Hungry Caterpillar, which is celebrating its 45th anniversary. To mark the milestone and expand the classic book's presence in the U.K., Rocket has brought in new partners and is planning in-store and online celebrations.
Imperial War Museums also began preparations for a milestone–the centenary of the First World War, which will begin in 2014 and continue through 2018. IWM, which is leading more than 1,650 organizations across the world in the creation of a program of events and activations for the anniversary, showcased a range of opportunities to licensees and retailers based on its WWI archives.
Elvis Presley Enterprises, which will celebrate its 60th anniversary in 2014, debuted artwork for the yearlong event alongside a roster of new licensees that will include MyBrandEmail, White Coffee Company, Zippo, Rock N Roll Tequila, Mimoco, Opening Ceremony and Legends Home Bedding.
King Features Syndicate announced that its character Betty Boop would grace the logo of Perfetti van Melle's confectionery brand Chupa Chups in a collaboration that will also see apparel, accessories, homewares, stationery, giftware and apps.
Art, Design & Image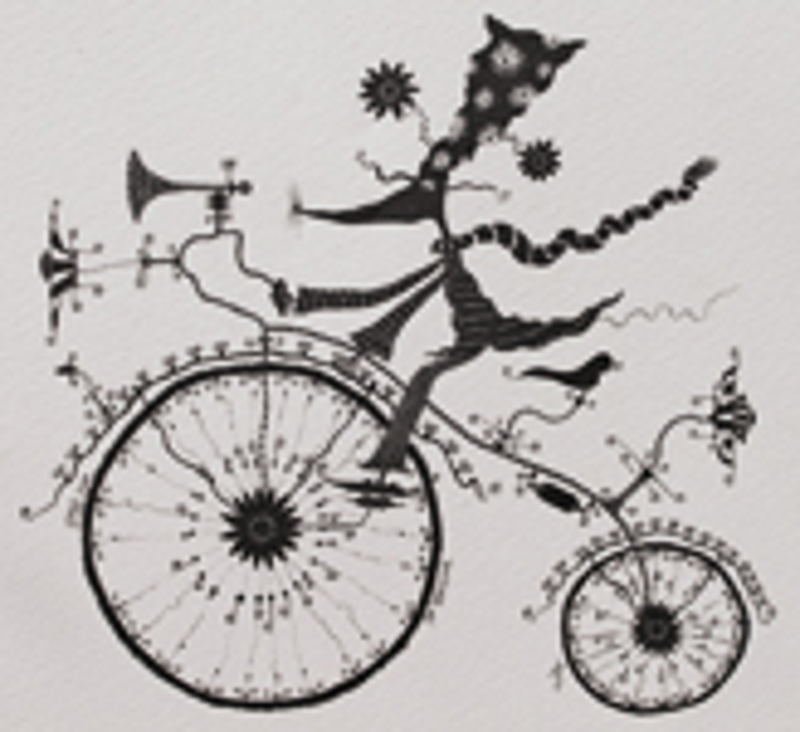 The Thomas Kinkade Company presented one of the artist's favorite pieces, "Studio in the Garden," as it looked to expand its portfolio of licensees in Europe.
The art brand Suzy's Zoo also had an eye on European expansion, announcing the appointment of Metrostar as its licensing agent in the U.K. and Eire.
The live judging session of this year's License This! competition served as a showcase for up-and-coming art and design brands, with artist and illustrator Jamie Patterson taking the ultimate prize for her Mr. Trafalgar brand.
Patterson and Mr. Trafalgar, a rodent character presented in black-and-white silhouette, will come to market at next year's BLE as part of the prize package, which includes a fully furnished stand.
Mr. Trafalgar won't be alone at next year's show, with 70 percent of the 2014 show floor already sold.
"For 2014 we will be working hard to improve on the changes that we made to this year's show," promises Brechin. "We will continue to dig deep into the three vertical sectors to bring new companies and new people to BLE 2014 and to ensure that we give our visitors and exhibitors what they need and what they want from the show."
BLE 2014 will take place Oct. 7-9 at London's Olympia.
Read more about:
Subscribe and receive the latest news from the industry.
Join 62,000+ members. Yes, it's completely free.
You May Also Like
Loading..