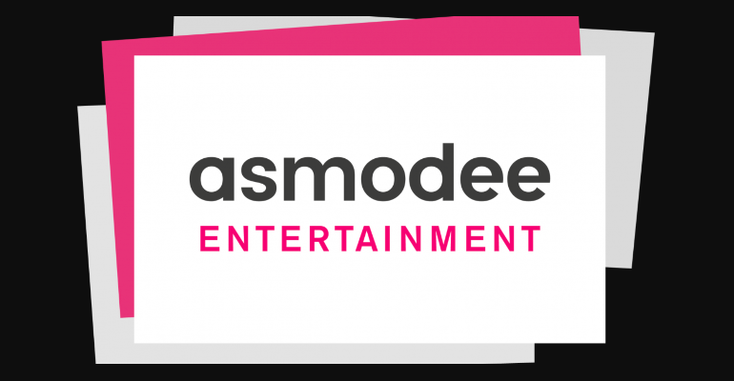 Tell us about the new comic publishing initiative for brands like "Pandemic" and "Legend of the Five Rings" – what makes the chosen games perfect for the transition into graphic novels? 
You picked two interesting examples, as the storytelling in both cases comes from completely different angles. "Legend of the Five Rings" is perhaps most straightforward because storytelling has always been an integral part of the game experience, in particular of the most recent "Living Card Game." And of course, it helps that the world has been very well defined over many years, with an exciting and established history and cast of characters all set in the amazing world of "Rokugan" – a fantastical, magic-soaked and demon-infested realm with strong flavors of feudal Japan. With an art catalog going into the thousands of pieces and fiction from the games and from the award-winning novels from Aconyte Books, the step to comics and graphic novels is an obvious one and we are sure the fans will be delighted to see what is coming. "Pandemic," on the other hand, is a massively successful cooperative board game, where the players create the nail-biting story themselves while playing the game and the background story is largely left to the imagination…until now! "Pandemic" has always been a game with a hopeful and positive outlook where reliance on science, bright minds and collaboration will win the day against all odds, and with the first Pandemic novel from Aconyte Books just out, Source Point Press will build on the narrative in graphic novel form, putting their own spin on the story of fighting a fictional pandemic in a thrilling new adventure.  
Tell
us about the fans of these tabletop games – how are you nurturing the community by expanding on these stories? 
"Legend of the Five Rings" has a very dedicated fanbase. The incredibly beautiful and deep universe has over the more than two decades of its existence captured the imagination of a great many fans who would – and I quote one of them here – "bite your hand off" if you just enable them to get more products and experiences set in the world they love. So that's what we are doing! 
"Pandemic's" fanbase stems from the rather brilliant gameplay and theme. Fiction – or any form of storytelling, really – is a new addition for the brand. Here we hope that by offering more ways to engage with the growing story behind "Pandemic" we both entertain fans and increase the level of immersion they experience the next time they race to save the world in their favorite board game. 
In German, my native tongue, we call the very broad category of board and card games "Gesellschaftsspiel" – a game to be played together with others – and that is what makes the experience and thus the brands behind it so powerful. Games are part of people's social lives – they're relevant to everything they do and ever-present in their lives. Stories are not just perceived like in the cinema – they are made and experienced with the people around your dining room table – you and your friends are the heroes and villains of your very own game's story as it unfolds. A good example of this is how long the memories for "that one" game night will last, that crazy last-minute move that won you that game of "Catan", that brilliant laughter-ridden streak of "Dobble" – catches that allowed you to dominate that particular summer holiday's gaming afternoon, and so on – they stick with you for decades and are part of the social fabric around you. Games make friends and create strong and lasting bonds between people, and that is powerful. 
You're also working on kids' comics for "Dobble." How is that a different brand entirely and how could this be a stepping stone for a bigger "Dobble" engagement campaign? 
"Dobble" is a phenomenon – crowned the number one game in the U.K. in fact! As a game, it really connects generations and I can't tell you how often in my licensing job I find that I'm talking to someone who loves playing "Dobble" with the kids and continues playing it with friends long after the kids are in bed. The brand itself comes from this fast-paced, fun experience, and it's intricately linked to the game's mascot, Dobbly. Both the original gaming experience as well as the future storytelling is focussing on the element of discovery that is at the heart of the game itself. Storytelling in this way hasn't been a part of the "Dobble" experience previously – it's really something we're able to add to the brand through our licensed partnerships – and that certainly does show the scope for much wider engagement with the brand to come.  
It seems that publishing is a major category for your brands, even including non-fiction. What are the major trends in the category at the moment? 
We see two trends at the moment: one is that a good part of our big brands offer opportunities for storytelling via comics and graphic novels. These will delight the respective fans as they offer new perspective and immersion into the worlds and realms of our many, many games and IPs. We always seek to find creative partners who themselves are big fans of the respective games and had amazing ideas for telling the story behind the game. We've only just begun to open the treasure chest of our game brands to the world of licensing, so currently I have the luxury of often being able to simply respond to the passion our partners bring and enabling them to do the amazing things they do.  
In my experience there is a clear trend to harness the attraction behind game brands and their foundational game experiences and create fun products that both entertain and immerse, be it through comics, or – and this is the second trend we see – game books or other non-fiction projects, that allow fans to engage with the game experience and the game worlds in alternative ways. Great examples include "Catan," "Ticket To Ride" and "Unlock!" puzzle books from Welbeck, or the glorious art books for "KeyForge" and "Arkham Horror" from Dark Horse – with a third for the Android Universe on the way. 
You're exhibiting at BLE. What can attendees expect from Asmodee Entertainment at the show and what are you looking to achieve? 
What they can expect is something new, I hope – a licensor with a series of well-established and much-loved brands that enables prospective partners to not just follow the crowd. We genuinely have a great many brands, "a game for every gamer" in fact, many of which have sold millions of copies around the world in a multitude of languages. Everywhere that games are for sale, you will find Asmodee! Having said that, I anticipate the opportunity at BLE to discuss the global phenomenon of gaming brands with many interested new potential partners.  
With roughly one-and-a-half years of active licensing under our belt, at our first BLE you will see that we have been very busy – we are bringing as many examples as we can cram on our booth to illustrate how our games, worlds and brands seamlessly expand into other product categories – and with over 200 IPs in our catalogue there are many, many more opportunities still to explore.  
What is planned for the future of Asmodee Entertainment and its brands? 
I am just part of a greater team. My media colleagues Darren Kyman and Etienne Bonnin are working from Los Angeles and Paris on bringing our biggest brands and universes to animation and live-action movies and series, games shows, and classic location-based entertainment, while my colleague Christian Dunn works with interactive publishers and studios to bring more of our games and universes into the digital space. Naturally these projects take a much longer time but in both cases we have a growing roster of signed deals with amazing partners – watch out for future press releases! Another area of Asmodee Entertainment is our fiction imprint, Aconyte Books, under the expert leadership of publishing veteran, Marc Gascoigne. In their first year of publishing alone the team won several awards for their books and there will be many more great novels and short stories both for our brands such as "Arkham Horror," "Pandemic," "Descent,"  "Legend of the Five Rings" and more, as well as for the universes of our partners such as Marvel, Ubisoft, Zombicide or Terraforming Mars. 
Do you have any exciting new properties?  
Yes! Always! Nothing I can tell you about just yet though. Currently we're focusing our active attention on about 20 to 25 of our biggest and most well-known brands across publishing, the media, interactive games, consumer products and location-based entertainment – honestly, there is so much more to come that we have the … luxury of being tremendously busy for many years to come. Come and have a chat with us at B180! 
Meet Asmodee at Brand Licensing Europe – 
Read more about:
Subscribe and receive the latest news from the industry.
Join 62,000+ members. Yes, it's completely free.
You May Also Like
Loading..