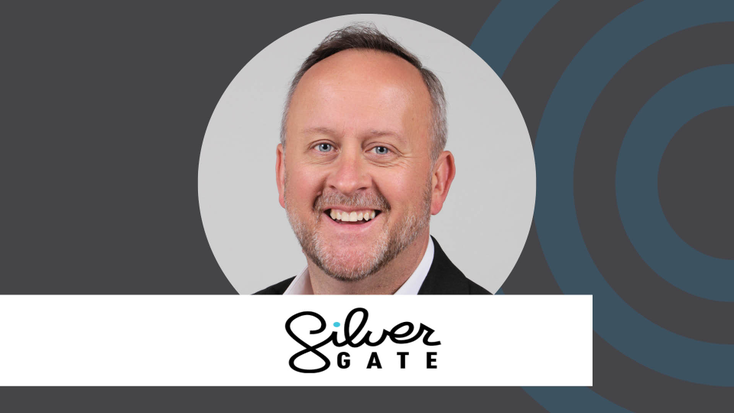 Ron Allen, executive vice president, commercial, Silver Gate Media.
Silvergate Media
Tell me a little about your background, how you fell into the licensing industry. It wasn't a conventional path, was it?
You're right, no. It was mainly down to foreign languages at the beginning. When still in my 20s, publisher Dorling Kindersley hired me to manage their Japan business, as I'm a Japanese speaker.Within weeks, I was managing multi-million-dollar licensing revenues and thrown in at the deep end. I loved it and went on to head up foreign rights teams at Oxford University Press and other leading publishers. All a great grounding for complex licensing negotiations. Ten years later, Chorion hired me to manage a fantastic portfolio of brands in Europe, from Eric Carle and Peter Rabbit to Mister Men and Little Miss. I've never looked back – I love building kids' franchises, great content, product innovation and brand strategies, but now it's globally here at Silvergate whether that's "Creature Cases," "Octonauts," "Hilda" or "Peter Rabbit," the animated series.
What are your thoughts about being back at Brand Licensing Europe this year?
It's wonderful that the licensing calendar is "live" again. BLE is one of our favorite events, business-wise and socially. There are so many
smart, talented people in this industry – it's a joy to exchange ideas with them and learn from them, and with so much creativity on show, it's easy to come away feeling inspired and motivated. This year,
is going to be part of the
Sony Interactive Entertainment
stand (C211), which is a first for us. We're expecting a lot of traffic.
What are you hoping to achieve at the event? 
We'll be showcasing our entire portfolio, including the "
" animated series and "
," but we'll be focusing heavily on our new animated preschool IP, "The Creature Cases" ­– which is doing fantastically well on
. It went straight into the top three in the U.S. and other key markets when it launched this spring. It's about a detective duo who specialize in solving animal mysteries by exploring their habits and behaviors, so there's an educational element to it as well as plenty of action, fun and humor. The consumer demand for products is growing fast and we're actively looking for partners across key categories.
"Octonauts" has had an amazing year; Season 2 of "Octonauts: Above & Beyond" launched on Netflix in May and the Moose toy line debuted this summer. The brand just keeps growing; new publishing is being lined up for 2023, an apparel range from Blues Clothing Group is in the works and our global
partnership with Merlin's SEA LIFE centers
is ongoing.
How have streaming platforms helped Silvergate to push brands out to a wider audience by creating new collaborations?
The viewing landscape has changed considerably over the past decade. Kids want to watch the content they love at any time via any device, and powerhouse streaming platforms let them to do this, while also enabling brands to build audiences globally. 
The original "Octonauts" series premiered on
in the U.K. in 2010, before being picked up by Netflix in 2016, and over time, amassed an incredibly strong fan base across Asia, Australia, the Middle East and LatAm via our network of broadcast partners. "Octonauts: Above and Beyond" debuted straight away on Netflix, with YouTube as a supporting platform, and interest just exploded. It's now a top five kids' show for Netflix in all key markets, including the U.S., U.K., Australia and South Korea, and new content will be rolling out on the platform until 2024. It's led to a major reboot of the consumer products program for the brand led by the
line – which we're really excited about – and continued SEA LIFE activations in the U.K., Australia and China. New publishing ranges and stage shows are in the pipeline too. We're also in conversation with several of our original broadcast partners to bring "Above & Beyond" to linear TV, and we're actively seeking broadcast and licensing partners in China. The potential for partnerships for the brand is huge.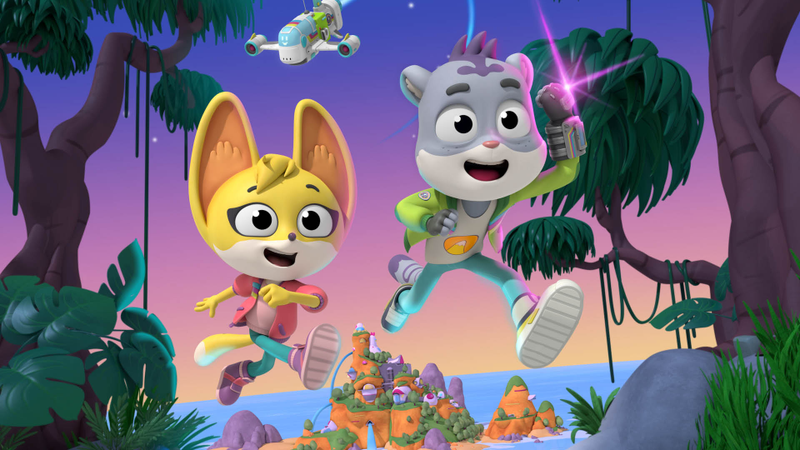 You mentioned "The Creature Cases". Earlier this year, Silvergate joined forces with Tencent Video to take "The Creature Cases" to China. Why was that such an important market for Silvergate and how has the brand been received in China so far?
China has faced its challenges like every other market in the past few years. However, we've built fantastic relationships with key players in the industry there, partnerships that we value for the long term. Our partnership with
was still a landmark first deal in the country for us. We recognized that having Tencent on board would be crucial to the show's success. We're absolutely delighted with how well "The Creature Cases" is doing in China. Tencent is bringing the show to massive audiences via its online TV platform and social media – it has had 250 million views and is the No. 1 kids show across Tencent platforms. Its success is due to Tencent making the show a top priority and leveraged their entire ecosystem to promote it, and also because it is simply a fantastic show with great storytelling. The next step in the partnership is a full publishing and consumer products rollout, from 2023.
Finally, any recommendations for restaurants or fun discoveries outside of the mainstream area?
When the show is over, we might pop over to the Sundown Bar in the Sunborn Yacht Hotel, but if we're feeling energetic, we've been known to walk a bit further to the Nakhon Thai on Dock Road for a curry and a cocktail.
returns to London's ExCeL Sept. 20-22, with exhibitors spanning a range of categories, a new Fashion theme highlighting exciting lines from leading brands, informative seminar content and more! 
You can find Silvergate Media on the Sony Entertainment stand, C211.
Subscribe and receive the latest news from the industry.
Join 62,000+ members. Yes, it's completely free.
You May Also Like
Loading..