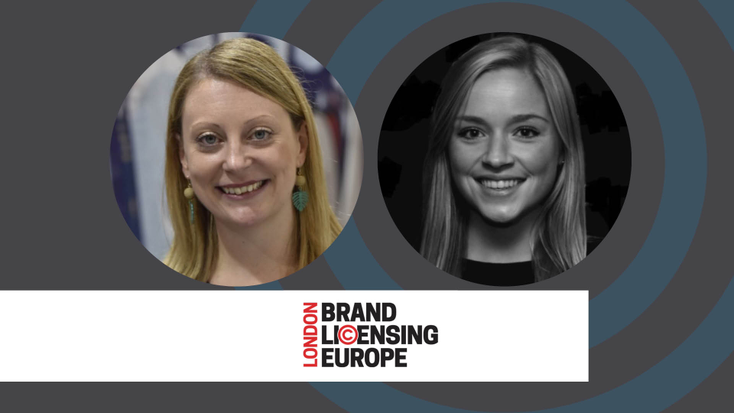 Anna Knight and Ella Haynes.
Brand Licensing Europe
Anna, Ella, thank you for chatting with us today about Brand Licensing Europe. It's been two weeks since the event started, how has that happened!? At one point, it was getting a little biblical as you faced a state funeral, a fire and a flood, and yet you still managed to put on a cracking show. How do you think it went?    
Anna Knight:
Honestly, don't remind me. It took four days of sleep to recover. But what a show! This year was the best
that I can remember in my seven years – it was just amazing from start to finish and I really do want to thank everyone who exhibited, visited, worked with us to fix things including the best group of contractors ever and the whole BLE team. It wouldn't have possible without the team. To say they go the extra mile is doing them a massive disservice. 
Everyone we talked to commented on how busy the show felt, how the buzz was back to the BLE days of old. Talk us through the highlights, Ella.   
Ella Haynes:
Of course, you know how proud we were to get BLE 2021 over the line given the challenges we faced with COVID, but 2022 was another beast entirely.  
The highlights for us were the rise in the quality of visitors who attended, the number of retailers flooding through the doors and the increased dwell time. We saw more decision-makers and people with
an in-depth understanding of the industry attend (41% compared to 35% in 2019), and our repeat attendance stats were much higher, which basically means people weren't popping in for an hour or even a day; they were coming back in the hall again and again, spending more time in meetings and on the show floor. This was mirrored in the fact that both Days Two and Three broke attendance records across BLE's entire 22-year history. These achievements are so important for our exhibitors, because it means more of them are getting to spend more time with more – and better-quality – potential partners. 
Something we keep hearing from brands, was the excellent quality of meetings and the appetite from visitors to secure deals and buy licenses. Despite the economic challenges, there is a real appetite for licensing brands right now.  
Our head of retail, Laura Freedman-Dagg, was delighted that retail attendance was on par with 2019 in terms of volume and rose by four points as a percentage of total visitors, which is phenomenal. We had buyers from Aldi, Tesco, Sainsbury's, Carrefour, Lidl, Morrisons, Asda, El Corte Ingles, The Entertainer, Primark, Marks & Spencer, ASOS, H&M, Pull&Bear, John Lewis, Celio, Harrods, Moonpig, River Island on the floor.  
I saw a quote from Start Licensing managing director (and our
judges chair) Ian Downes, and it really made me smile. He said, "One of the traditional measures of success for BLE is the number of retail buyers you meet. By this measure this BLE was one of our best ever."  
It was also brilliant to see European attendance (as a percentage of visitor numbers) back to pre-COVID levels, after all BLE is a European show and we pride ourselves on being a geographically and culturally diverse and inclusive event.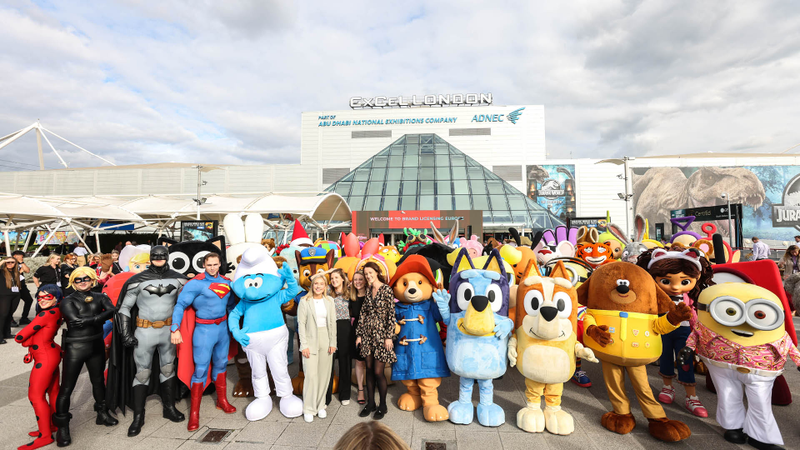 Anna, tell us about Day Three. You don't often see a trade show so busy on the last day, but people were still on stands having meetings right up until the shutters came down. 
Anna Knight: Absolutely. As Ella mentioned, we enjoyed our busiest ever Day Three on record this year. When I shared the
highlights video from our final day
on LinkedIn, I confessed that it was one of my proudest moments ever.   
We dedicated Day Three of BLE 2022 to
sustainability, diversity and brand purpose.
We wanted to showcase diverse voices and talent and work alongside industry partners to drive positive change within brand licensing. And that's exactly what we did – from the opening Peppa Pig case study with
, to the
in partnership with Black Lives Matter, which was just stunning and powerful from start to finish, to our Sustainability catwalk with those amazing Junk Kouture collections and the content from the UN's Caroline Petit, and our keynote panel, which dissected
.   
None of that would have been possible without the shared vision of Helena Mansell-Stopher from Products of Change, Saphia Maxamed of Black Lives Matter Licensing and our very own event director, Ella Haynes, who worked tirelessly to bring everything to life. The focus for Day Three wasn't a tick box for us – we said it last year when we gave Saphia a platform to introduce many in the industry to Black Lives Matter Licensing, and we'll say it again. This isn't a one off. This is part of our DNA, and you can expect to see it every year. We believe in what we're trying to do, and I couldn't be prouder. 
So that's it? Same time, same place next year? 
Ella Haynes: Not quite, no! We want to remind everyone they can
watch all the sessions for free and on-demand in our online platform
for the next month. The content was so strong this year, all of the sessions were incredibly well-attended, and the
was literally standing room only, so if you didn't get to see it on the day, don't worry, you haven't missed out.   
Next out of the blocks for us is Brand & Licensing Innovation Summit in New York in November, Licensing Expo in May and BLE returns to ExCeL London Oct. 4-6. We're also sponsoring networking drinks at SiLC in London on Oct. 18, so we hope to see you all there, especially if we didn't get a chance to say hello at BLE. 
Read more about:
Subscribe and receive the latest news from the industry.
Join 62,000+ members. Yes, it's completely free.
You May Also Like
Loading..