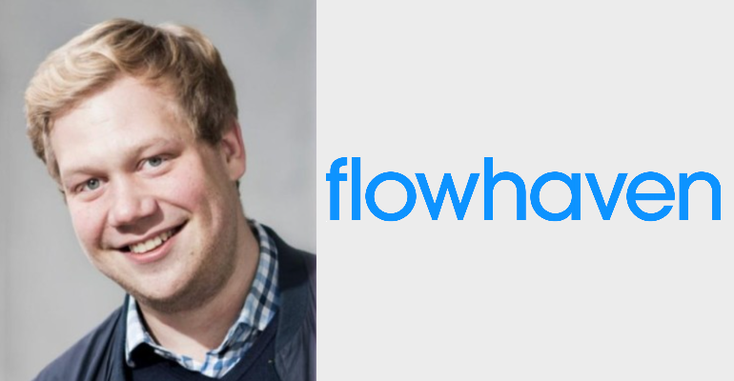 As 
 continues, exhibitors are securing meetings, making deals, watching live sessions and more. However, certain exhibitors are also preparing to make an impact on Festival of Licensing audiences through their own sessions and speeches. One such company this year is
Flowhaven is a leader in the licensing industry, providing a service that helps manage and scale licensing programs. Kalle Törmä, president, Flowhaven, will be speaking at 
, a part of the 
.
Törmä had a chat with
License Global
to discuss Flowhaven's role in the industry and more ahead of his speech at Licensing Leadership Summit.
License Global
: For those who don't already know who you are, who are you and how do you fit into the licensing industry?
Törmä:
I'm a licensing business enthusiast at heart, problem-solver by trade and the founder and CEO of Flowhaven, a licensing relationship management (LRM) system designed for licensing professionals and
programs of all sizes. I love the licensing industry and the complexities of balancing between serving fandoms with super close partnerships that are built on trust and win-win business models.
My professional entry into licensing was joining the superstar team at Rovio Entertainment, known for the award-winning "Angry Birds" franchise. There I established the licensing division's operational blueprint and infrastructure, in addition to managed the APAC region with hundreds of licensees. My and Flowhaven team's goal is to provide the best tools and service to our customers so they can delight their fans with the most amazing licensed goods as well as drive revenue.
How does software like yours help manage and scale licensing programs, and beyond the software, what other advice would you give to people who need tips on how to manage and scale a program?
As in any business, the key is to know your brand and product, establish a crystal-clear strategy and map out timelines to execute effectively.
Pro tip
: Do not overlook the importance of the operational blueprint, as delays cause revenue loss and partner dissatisfaction.
Flowhaven was developed to help facilitate strategy, automate repeatable tasks for all roles and enable the proactive steering of programs by spotting bottlenecks and hurdles ahead of time. In essence, we help licensing professionals stay organized and goal-oriented.
What is the current biggest trend or industry disruption that you see due to the pandemic, and what's the biggest industry disruption you see on the horizon that would have happened regardless?
Working from home for an extended period was a major shift for modern technology companies like ours. We helped teams collaborate, move business forward and produce analytics for management to determine actions based on data.
When talking about trends, people like to toss around buzzwords like AI, blockchain, or digitalization quite a bit. But, from my standpoint, the biggest disruption comes from the speed of establishing full-scale programs and the ability to design the management of licensing relationships.
How should people in the licensing industry prepare for those trends?
Start with putting your licensing partner at the center and really think about the service you provide. Request feedback on how you can improve and look at how you can get that model to work.
What advice would you give yourself if you could go back to the beginning of your career, and what advice would you give newcomers now?
Licensing is an artform because of the relationships that sustain it. Really think about how you can help your partner to succeed since it benefits both of you. In this line of work, newcomers typically see it just as a revenue-generating business but forget the main principle that it is 100 percent a win-win business model.
What do you see as the most beneficial habit those in the licensing industry should implement while working from home or at an emptier office?
Remember that licensing is a creative industry and a fun one! The partnerships that are formed bring joy and happiness to the fans and create life-lasting memories.
Is there anything else you'd like to add?
I hope to see everyone soon in person! 'Onwards and upwards,' as I say in our weekly team meetings.
Subscribe and receive the latest news from the industry.
Join 62,000+ members. Yes, it's completely free.
You May Also Like
Loading..