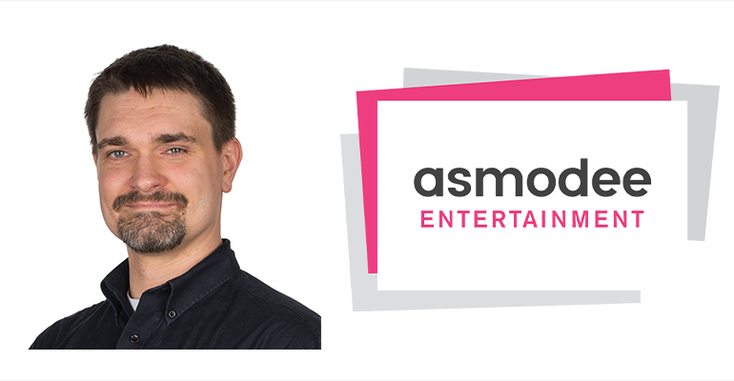 License Global chats with Alexander Thieme, licensing manager, licensed publishing and consumer products, Asmodee Entertainment, about its plans for a big year ahead as the company gears up for its debut at Brand Licensing Europe, taking place Nov. 17-19 in London.
What are your goals for your first Brand Licensing Europe event?
Asmodee Entertainment was formed just before the global pandemic. As such, we are really excited about the opportunity to exhibit at Brand Licensing Europe for the first time! Our goal is to spread the word about the myriad of opportunities across categories that our established gaming brands offer for a wide range of licensing partners. We look forward to many fruitful conversations at the show.
What do you look for in a licensing partner?
Passion for the gaming category and passion for the products they want to develop with us. Like our fans, we are very engaged and enthusiastic about our brands. With engagement on both sides, truly great product lines can emerge
that resonate with both fans of the respective game brand and many new customers alike.
What are some of your recent product collaborations and how did they come about?
One very recent collaboration that fills us with tremendous joy is our work with RB Media, the largest audiobook producer in the world. After having announced the deal in September, work began on a wide range of audiobooks based on the novels published by Aconyte Books. Soon fans will be able to listen to their favorite titles based on amazing worlds including Arkham Horror, Descent, Legend of the Five Rings, Terraforming Mars, Zombicide, Watch Dogs and Assassin's Creed to name a few. For me this is fantastic, as I am one of those readers who has fully switched to audiobooks.
Other collaborations we are extremely proud of are the new family of Catan lifestyle merchandise partners, which includes Artovision (dimensional artwork and prints), Ata-Boy (pins, magnets and key chains), Rollacrit (apparel, homewares, gifts and accessories), Trends International (posters) and another partner that we will be announcing at the show. Some products will be ready to hit the shelves in time for the holiday season and others are in final design stages. The creativity that we see so far is fantastic, and we love the passion and attention to detail of all of them. Catan enthusiasts, from the most die-hard fans to family players, are sure to be delighted with what's in store.
What is a fun fact about Asmodee Entertainment that people might not know?
We're part of the Asmodee Group, which comprises more than 20 games design studios – names like Fantasy Flight Games, Z-Man, Days of Wonder, Zygomatic, Libellud, Atomic Mass and more – and holds a portfolio of more than 200 tabletop game brands – major titles like CATAN, Ticket to Ride, Dobble, Timeline, Pandemic, Arkham Horror, Descent, Twilight Imperium and Werewolves of Miller's Hollow. These games are a great big chunk of the titles you might see on the shelves in any games store around the world. Often people don't realize that this is all Asmodee!
Asmodee Entertainment is exhibiting at Brand Licensing Europe. 
!
Read more about:
Subscribe and receive the latest news from the industry.
Join 62,000+ members. Yes, it's completely free.
You May Also Like
Loading..