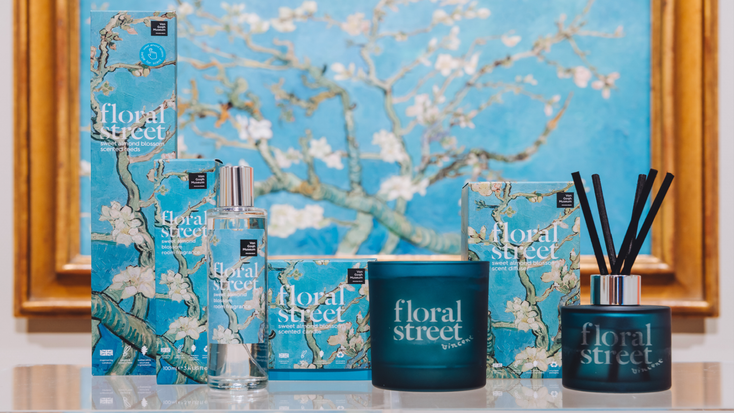 Floral Street Almond Blossom-inspired collection.
Van Gogh Museum
At A Glance
Learn about the latest collaborations the Van Gogh Museum has undertaken.

Hear about the upcoming 50th anniversary of the Van Gogh museum.

Get the scoop on fashion, fragrance and more that has made the licensing program a success for the museum
For 50 years, the
, located in Amsterdam, has been home to the world's most extensive collection of renowned post-Impressionist artist, Vincent Van Gogh's, work. The museum is also among the finalists for The Licensing Awards 2022. The Van Gogh Museum Sunflower Pop perfume from
Fragrances is a finalist for Best Sustainable Licensed Product.
Marijn Veraart, head, global partnerships and licensing, Van Gogh Museum, spoke with License Global about this and other collaborations the museum has undertaken.
The Sunflower Pop perfume scent, created in partnership with the sustainable British brand, Floral Street, was the museum's first fragrance partner.
"The scent celebrates the brightness of Van Gogh's masterpiece, 'Sunflowers,'" says Veraart. "In April, we won a B&LLA in the Best Licensed Health & Beauty Product or Range Category, proving that partnerships in total synergy between the licensor and licensee achieve the best outcome. We continued our collaboration with
Floral Street this summer by introducing two home collection fragrances where the beauty of art, fragrance and sustainability meet. At the moment, we are working hard with Floral Street Fragrances on the rollout of the Home Fragrance range and Blueprint Collections, which have launched three stationery and gift ranges."
The museum will launch a gift collection designed around Van Gogh's "Landscape with Houses" painting this fall.
The museum has engaged in licensing collaborations across various consumer products, including toys. Between 2019 and 2021, it collaborated on a [email protected] x Van Gogh Museum collection featuring three designer toy bears.
"This collaboration allowed us to reach not only the fans of Vincent van Gogh, but also the huge worldwide fanbase that collects unique [email protected]," says Veraart.
Curating a Fashion Collection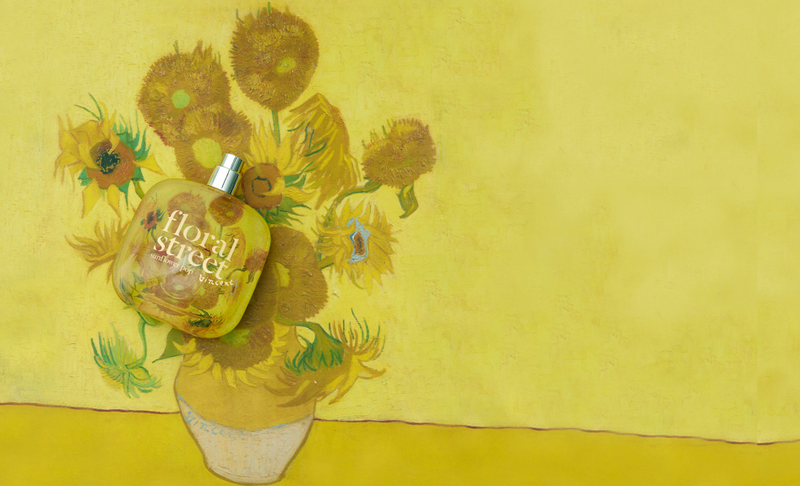 Fashion is the theme of this year's Brand Licensing Europe, and the museum has been active in that space.
"We are working on our third fashion collection with
, which will be introduced in China in the beginning of 2023," says Veraart. "This summer, we will launch two wonderful capsule collections with Mud Jeans, a sustainable denim brand based in the Netherlands, and Rapha, a brand specializing in the finest riding apparel for cyclists. The stories of both brands match ours seemingly. We are looking forward to promoting an environment-friendly attitude with Mud Jeans and Rapha while reaching new communities with the art and life story of Vincent van Gogh."
The Van Gogh Museum's stated mission is to inspire a diverse audience with the life and work of Vincent van Gogh and his time. Veraart says the Van Gogh Museum has always been searching for new ways to tell the story of the troubled artist's life and show his artworks, letters and sketches from a new perspective. Although the museum has already built a very robust licensing program, Veraart is always looking for new opportunities.
"To see Vincent's heritage translated into high-quality products of brands that genuinely match the museum's mission and values is the most exciting part of my job," says Veraart. "Rugs, carpets and wall paints would be interesting to add to our range of products."
Art Historians Look to Tomorrow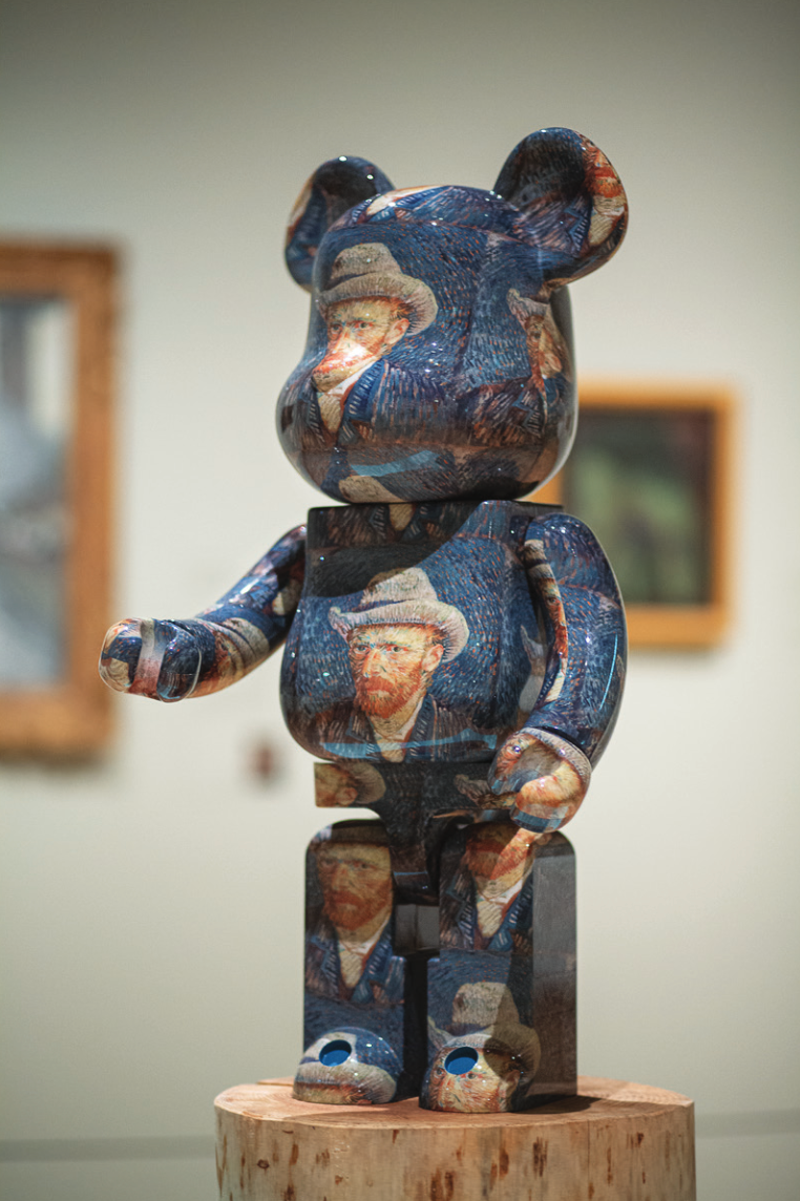 Veraart acknowledges the world of brand licensing can be challenging, particularly navigating through the pandemic and onward into a rapidly evolving marketplace.
"We all know consumers want something different post-COVID; however, in the current climate, this appetite has been stalled by the same style of retail offer," she says.
"Brands search for ways to remain relevant and grow in a dynamic consumer landscape. We are optimistic, though. In this vastly changing world, art can console, inspire, challenge and clarify, and we love how our museum can meet this need through brand licensing."
Veraart says the museum seeks brands that naturally link to Vincent van Gogh in what drives them or their consumers when looking for licensing partners. As the museum's collaboration with Floral Street indicates, sustainability definitely plays into the mix. "As the Van Gogh Museum is moving towards ethical transparency and better sustainable working practices, we would also like to see this ambition reflected in our collaborations with licensees."
The museum is tremendously excited to connect with its industry peers in real life again at
"We will also seize the opportunity to see – and be inspired by – what other brands are doing. Since we last exhibited at BLE, we have built a very successful licensing program with our network of licensing agents. We look forward to sharing this success with existing and new retail and licensees," says Veraart.
The museum opened its doors on the Paulus Potterstraat in Amsterdam on June 2, 1973, meaning the Van Gogh Museum will celebrate its 50th anniversary in 2023. "The show will allow us to highlight some of our exciting collaboration partners for next year, together with the 50th-anniversary creative assets," says Veraart. "Please meet us at BLE, where we invite you to explore the inspiring world of Vincent van Gogh and showcase the opportunities to celebrate our anniversary together through authentic brand collaborations."
Read more about:
Subscribe and receive the latest news from the industry.
Join 62,000+ members. Yes, it's completely free.
You May Also Like
Loading..