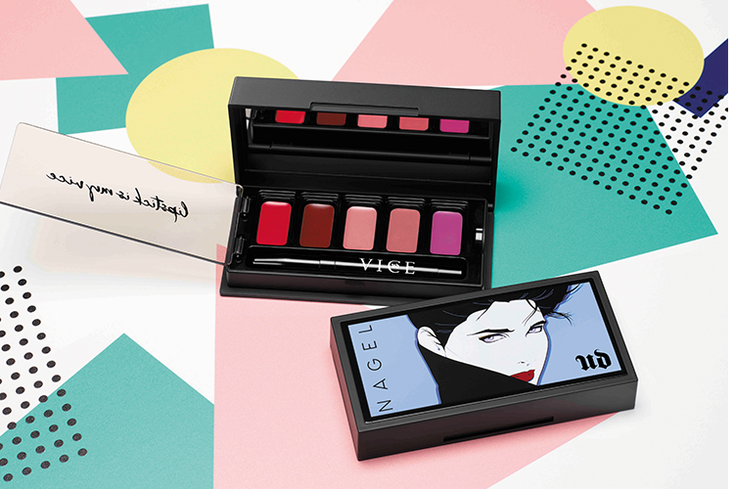 From apparel to homewares, licensed artwork has the power to engage and breathe new life into consumer products. While consumers have always latched onto evocative imagery as a way of expressing themselves, an increasingly global marketplace and the so-called "Instagram-effect" have exposed the public to new creators and increased the demand for licensed goods. Here are 10 art brand exhibitors you won't want to miss at Licensing Expo.
Van Gogh Museum Enterprises
Vincent Willem van Gogh was born in the Netherlands in 1853, yet his legacy and body of work continue to delight and intrigue audiences across the globe. The Van Gogh Museum in Amsterdam is dedicated to the eponymous artist's collection (as well as his contemporaries) and is focused on the management and conservation of his portfolio. Van Gogh Museum Enterprises, the business and licensing arm of the institution, offers inspiration, expertise and oversight to parties interested in licensing the master's work. 
That work includes
such paintings as "The Potato Eaters," "The Bedroom" and "Wheatfield with a Reaper." Inspired by scenes from domestic life and nature, van Gogh developed a style that would later be known as Post-Impressionism–a term used to describe "encompassing works made by artists unified by their interest in expressing their emotional and psychological responses to the world through bold colors and expressive, often symbolic images," according to the Museum of Modern Art. Van Gogh's paintings contain bright harmonious colors, shorter brush strokes and a liberal use of paint. Of van Gogh's 2,100 works, the Museum houses over 200 of his paintings, 500 drawings and 750 personal letters.
Van Gogh's easily recognizable style and global popularity have made his work attractive to a variety of manufacturers and licensees. Leveraging that appeal, VGME has developed a licensing program, product development division and wholesale business to make the body of work accessible to the public in a variety of consumer product categories including stationary, homewares and apparel. In addition to imagery, VGME offers licenses and business partners insight into each work in an effort to maintain its strict quality requirements.
As it continues to grow its licensing program, VGME is seeking new opportunities to engage the public at large. 
The institution's recent business ventures include granting Nippon Television Network Europe a master license to launch a new licensing business in Japan.
David Lozeau's work is best described as "Day of the Dead art with a distinctive lowbrow style." Influenced by the aesthetic of the Wild West, the underground L.A. pop art scene, quirky characters and the afterlife, Lozeau has employed a fine art technique to develop a distinct style.
"My art is a culmination of many artistic flourishes, but neither my style nor my technique has a name yet. Most of my paintings are figurative or, at the very least, character-driven, and maybe even lean a bit surrealist at times. They're often humorous, but I tackle serious subjects, still lifes and non-skeletal pieces just as enthusiastically," Lozeau explains.
On the licensing front, Lozeau's recent collaborators include Fender, Disney Consumer Products and El Jimador Tequila.
"Licensing makes art more accessible. Some artists want to maintain the fourth wall, keep their fans at a distance. I want anyone who enjoys my art to be able to get it, whether it's in the traditional form or reproduced as a wearable piece."
Lozeau has been featured in art books and international publications. He also exhibits his work at galleries around the world.
When asked about Licensing Expo, Lozeau says: "I would like to see my imagery used on a wider variety of products, establish a few new long-term relationships and expand into countries that might not be familiar with my work."
Upbeat messages, colorful visuals and rich blacks are Jason Naylor's signature. Often found painting murals in New York's hottest neighborhoods, the Brooklyn-based artist has taken his passion for strong visual communication and built a portfolio of work that includes public compositions, editorials, illustrations, videos and animation that reflect the artist's commitment to positivity.
Naylor's interest in public art and can't-miss color palettes stem from a desire to captivate and engage a broad audience.
"Putting my work into the public invites anyone and everyone to experience in a way they choose, and similarly, licensing art for any use can create the same effect. Life should be experienced in a colorful and inspired way, and art does this for people. Licensing the art enables life to be brighter for more people, to hide the art in pretentious galleries that don't welcome 'everyone' disables the world from experiencing the excitement and color that is out there," says Naylor.
Most of Naylor's art combines digital design elements with ink or spray paint and juxtaposes a variety of colors against rich blacks to reflect his personal mantras of brightness, positivity and kindness.
Naylor's eye-popping visuals have attracted fans in both the real and digital worlds. He boasts more than 15,000 Instagram followers and his murals continue to be popular photo backdrops.
"Instagram has spread my visibility across the globe in a way that I wouldn't be able to do without it," says Naylor.
His hypervisibility and social media friendly aesthetic has led to collaborations across numerous categories. Naylor's clients include MAC, Urban Decay, Crunch Gym, Lululemon, eBay and more. 
"Once you understand a bit of who you are as an artist and as a brand, you can feel which licensing opportunities are suitable for you, as the success of the collaboration will rely on you being invested and supportive of the agreement," he adds.
As a first-time exhibitor, Naylor hopes to "meet some great people, have some fun and create new opportunities that can spread color and kindness to the world."
Few female artists have attracted a cult following quite like Frida Kahlo. Born in Mexico in 1907, the famously eccentric visual artist created a body of work that tackled themes that were highly personal, yet universal. Sixty-four years after her death, her legacy continues to attract audiences who feel connected to her imagery and messages of female empowerment and self-reflection.
The Frida Kahlo Corporation holds the rights to the name, imagery and legacy of the 20th century giant and continues to uphold them through select partnerships.
Love, pain and the female experience are just a few of the themes that run through Kahlo's work. Expressed across approximately 200 paintings, still lifes and self-portraits, Kahlo reflected her world through architectural, surrealist, indigenism, magic realism and other techniques. While she is closely aligned with the surrealist movement, she famously stated: "I do not paint dreams… I paint my reality," a reality which she translated through bright colors and distinctly Mexican sensibilities.
The Frida Kahlo Corporation's licensing faction has worked to establish partnerships with a variety of brands and retailers around the globe to promote Frida's legacy.
Recent collaborators include a partnership with Zara for apparel and Princesse Tam Tam for a line of lingerie inspired by Frida Kahlo and Diego Rivera's infamous relationship. More ambitious undertakings include the Frida Kahlo Museum in Playa del Carmen, Mexico, and the Frida Kahlo restaurant chain, a bold gastronomic project that features lively plates in an environment that brings the artist's work to life.
Since 1968, Wild Wings has specialized in wildlife, sporting and art-related products. Representing more than 70 artists across the U.S., Wild Wings has established itself as a leader in conservation-minded artwork that appeals to everyone from avid outdoorsmen to city dwellers looking to connect to nature. Wild Wings Licensing works to grant its group of artists opportunities to license work to manufacturers in new categories.
Each artist, some of whom Wild Wings has represented for more that 25 years, draws on their personal interactions with the natural world to create dynamic works that reflect the outdoor lifestyle. Imagery includes hunting, fishing, country life, children, big-game, waterfowl and rural scenes. Art styles include wood carving, sculpting, photography, oil painting, watercolors and more. Wild Wings publishes an annual art print celebrating its portfolio.
Key merchandise categories include housewares, linens, drinkware, novelties and gifts.
Wild Wing's love of the natural world also extends into its corporate initiatives. The company donates a portion of each year's print edition to conservation efforts across North America.
Artestar is a global licensing agency and creative consultancy that represents noted artists, creatives, designers and photographers. The company's portfolio includes legacy artists Jean-Michel Basquiat, Patricia Field and Keith Haring.
"We have a team that works collaboratively. We research an assortment of brands, pitching to different markets. It's like curating," says Ted Beckstead, chief operating officer, Artestar.
Influenced by Haring's mission to bring art to the public, the agency presents its artists' work in unconventional spaces, regularly partnering with experimental brands and retailers.
"We are deeply invested in the licensing world, yet we offer our customers ways to differentiate themselves in a media saturated environment with art that is both recognizable, yet high quality and high-profile," says Beckstead.
This approach has led to a number of key collaborations including Keith Haring x Coach, The Robert Mapplethorpe Foundations runway collection with Raf Simons and Basquiat x Supreme.
"It's not just about image, it's about having a story to tell. Retailers want to create compelling narratives and engage customers with their brand," continues Beckstead.
That commitment has led to brands like Urban Decay, Billabong, Comme des Garcons, L'Oreal, Samsung, Toms, Uniqlo, Zara, Forever 21, Absolut, Adidas, Joyrich and Huff turning to the agency for new projects. At Licensing Expo Artestar will seek new opportunities for its clients.
Artestar is based in New York City with affiliate offices in Italy, France, Germany, Sweden, Brazil, Mexico, Argentina, Israel, South Korea and Japan.
Jewel Branding & Licensing
Jewel Branding and Licensing helps licensees increase customer engagement through design.
"For us, it's important that each brand or designer we work with has an unique design aesthetic," says Ilana Wilensky, vice president, Jewel Branding.
Creators span all segments of the art world including interior design, illustration, watercolor and photography. Jewel's roster includes interior designer Stacy Garcia of Stacy by Stacy Garcia, illustrator Christine Anderson and artist Mia Charro. The company specializes in marketing these artists work in apparel, fashion accessories, cosmetics, stationery, gift, tabletop, home textiles and home décor. Partners include Pottery Barn Teen, FabFitFun and many more.
Jewel Branding is actively seeking new artists who have developed a fan base through social media.
"What we've been looking for in a new client is whether they have a growing and engaged social media following. Retailers often like when the artist promotes their brands through social media," says Wilensky
The agency recently signed artist/social influencer EttaVee, whose hand painted, colorful designs gained a strong organic following on social media. Licensing partners now include Airbnb and TJMaxx.
At Licensing Expo, Jewel Branding will showcase its roster including the Rachel Hale brand of animal portraits, whom Jewel recently signed.
The female-led Jewel team boasts more than 80 years of collective experience with offices in New York, Los Angeles and Atlanta.
The Zolan Company is a full-service boutique agency that represents a roster of internationally recognized art and design brands, photographers, character licensing and more.
Established in 1993 and developed around the art and business of popular children's artist, Donald Zolan, the agency was one of the first to develop co-branding programs for its artists. Today, the company conducts business around the globe and is heavily invested in licensing for social good.
"[Donald] set the standard for the agency through his values and philosophies about the art business, social causes and licensing with his children's art. We still continue to co-brand and engage in social initiatives through the Zolan Heritage brand. But we've also expanded with young contemporary artists from around the world who share the same philosophy and values," says Jennifer Zolan, president, Zolan Licensing Agency. "We now have 10 artists in our agency and the idea is not to represent 100 artists, but to represent unique, special and diverse artists, the kind that will set us apart from everyone at Licensing Expo."
Zolan represents a select group of artists and continues to seek out new artists whose aesthetic will stand out in both the U.S. and international marketplace.
"For 2017, our goal was to find brand-new artists that we felt would align with us. It's about licensing them within the greater marketplace," says Zolan. "In the American market, the first artist is Ali Puro, a prominent artist from Madrid and a street artist who creates the phenomenal murals of kids. They all have a messy sweetness and it's all about finding the child inside. Licensing Expo will be the first time he takes his work down the licensing course. We also have Dusty Kid from Hong Kong. The brand is very successful in the region and they now have 100 licensed products as well as partnership with Canon and Clinique. This is the first time they will bring the brand into the U.S. market."
Beyond commercial licensing, The Zolan Licensing Agency is committed to social responsibility and works closely with Professor Luisella Magnani of Varese, Italy, who uses Donald Zolan's work in psychosocial therapy in pediatric cancer of preverbal children.
Since 1980, the Giordano family has worked with a select body of artists to bring traditional illustration and nostalgic scenes to everything from blankets to homewares. Brothers Greg and Bob now sit at the helm of the business their father Joseph constructed years before licensing became a natural step for working artists.
"My dad started 35 years ago in the business, and my brother and I both were raised helping his company as well. We both went to art school. We're lifers," says Greg Giordano, founder, Greg & Company.
This unique insight has allowed the brothers to leverage their knowledge to support artists from contract to creative.
Giordano Studios' artists' specialize in nostalgia, characters, florals, birds and rural scenes.
Greg & Company is a licensing company built around Greg Giordano's own portfolio. He specializes in nature scenes and classic American imagery including mid-century cars, vintage tractors and wildlife. 
"I'm like the antique guy–I like to go to flea markets and look for classic Americana... kind of like 'American Pickers,'" says Giordano.
At Licensing Expo, Giordano will seek opportunities for his personal brand as well as his portfolio of artists to build on existing relationships. 
Art Brand Studios sees art as a universal language. The branded art program publisher has used its voice to manage the works of legacy artists including Thomas Kinkade, Simon Bull and Blend Cota, among others. 
Art Brand specializes in publishing, licensing and marketing and aims to grow its artist's brands through corporate and independent exhibitions around the world, as well as through its numerous licensing agreements. 
Over the last 30 years, Art Brand's artist's work has placed it licensed merchandise in more than 16,000 retail locations. Collaborators include Stave Puzzles, Teleflora, Card.com, Mini Masters, Disney, DC Comics, Hallmark and the Bradford Exchange.
The agency has also explored multiplatform marketing that spans multimedia campaigns, web, print and digital.
Through its Thomas Kinkade program, the agency has successfully partnered with the Bradford Exchange for lamps, Hallmark for holiday cards and Plaid for a paint by numbers painting set.
Art Brand Studios continues to acquire artists, and recently acquired fellow art representation company Wild Wings.
Read more about:
Subscribe and receive the latest news from the industry.
Join 62,000+ members. Yes, it's completely free.
You May Also Like
Loading..