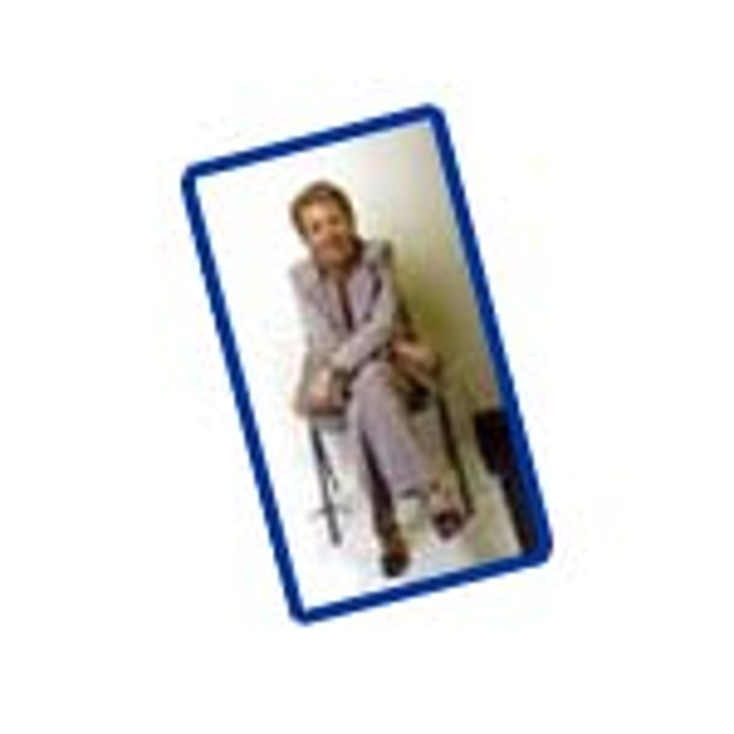 ]>
Jo Hall has been at Woolworths for four and a half years, and in retail for nearly 20. She started her career at Marks and Spencer; was 12 years at Toys R Us and then ran a dot com company before joining the high street chain, Woolworths. As Commercial Director she is responsible for every category of product Woolworths stocks with the exception of clothing, home and entertainment. 'After working with toys and licensed products for so many years you do develop an innate ability to use your experience of properties you've seen working and those you have seen not working,' she says. At the Kingston branch of Woolworths, I found Jo on the shop floor with Evelyn, a stalwart staff member whose concern, that week, was with school equipment. It's 9 am, Evelyn's shelves are pristine and she's delighted with the stock. But she has accosted Jo to ask, where are some particular marker pens that were so successful last year? Jo promises to look into it. As we tour the store, Jo is constantly looking,
checking, asking. At one point she dives down the side of a shelf of toys, guessing there will be a plannogram, the disciplined 'bible' showing each store what to stock on each shelf, hidden there. She's right. During photography, people keep coming up and asking Jo where things are; Snakes and Ladders? Men's handkerchiefs? Baby Bjorn? We retire to an upstairs training room to talk about retailing, licensing and, most importantly, the customer. In a gesture very apt for Woolworths, Evelyn brings us coffee and Celebrations. And on the front desk there's a bulging file called, ominously, 'Managing your first Christmas'.
Do you think the traditional licensing model is changing?
Yes. It used to be a question of, 'I have a license, I expect you to buy it'. It was rather arrogant. There is a maturity now, and more commercial recognition that together the three of us (licensor, licensee and retailer) can get a greater return on the risk and opportunity by working together, planning effectively and co-ordinating and leveraging each others' skills and resource. Licences continue to be high risk but the three parties working together can mitigate that risk, hopefully expand that window of opportunity and increase overall return on everyone's investment. I would say that the relationship between retailer, licensor and licensee has become a more professional and commercial one, which is very welcome!
How do you decide what licensed properties will make it into Woolworths?
To start, we look at the property and assess the quality of production, the quality of the team involved (producers, directors, manufacturers, artists etc). We look at their experience and track record, and we assess the marketing support behind the property from a number of angles.
Is marketing support becoming a more important factor in your choice?
Absolutely!
And that means what the parties can offer the retailer?
Yes. Then, we look at TV programming, which is still very important. Then we also look at which licensees are lined up behind it, and we look for an appetite to work with us for product differentiation, marketing support, etc.
How important is product differentiation, or exclusivity?
In product, it is hugely important. We have to maintain a reason to shop at Woolworths. Events and product differentiation are both key to this, and not just in licensed merchandise. When we look at a style guide we hope to get a degree of flexibility and innovation from it. Retailers are becoming more involved in product development-and we live and die by the product.
How important is licensing to Woolworths?
Three years ago, I decided to take a team of buyers round the New York licensing show because I wanted all the key stakeholders (the buyers) to attend the same meetings, hear the same pitch and work up a licensing strategy together. I thought it would create a unique point of difference for Woolworths if we could get all those decision makers working as one.
Has it had a tangible result yet?
The best manifestation of it was our delivery of Star Wars this summer. It was 18 months in the planning but it was a totally integrated programme from Woolworths, from licensees and Lucasfilm. The challenge is working on different lead times in different product sectors with varying degrees of influence and market share-it means you need somebody with a huge amount of energy to keep pushing the project through, keep up the momentum, be dogged about delivery.
Was that person you?
I kicked it off then delegated to the head of marketing and implementation, who had the responsibility for pulling it all together. It took an enormous amount of time and commitment from everybody. The net result, however, was fabulous.
How often do you get the opportunity to do something as big as Star Wars in store?
Rarely. Often things are just not big enough; often there's not the breadth of merchandise, and it takes so long to plan it. 18 months is typical. For Star Wars, every single store manager was briefed, every facet of the business was involved and knew the level of planning. So we can't do this sort of thing every week, it takes too much.
What gave you the confidence to get behind Star Wars this time?
This was our third experience of Star Wars and we could have been very cynical based on the last. I went out to see Lucasfilm and the decision to focus on just Darth Vader really did it for me. When you get that clarity of focus, consistently, on packaging, product etc, it really works. We had 220 skus that we brought to the front of the store to make the biggest range on the high street. And within that we had product differentiation. It had massive impact.
Was Star Wars' success surprising?
Yes it absolutely was, it was staggering. If I'm honest, we wouldn't have anticipated it being so successful. The Lucas team's focused, single minded approach really paid off.
Why was it worth so much effort to you?
Because customers recognise strong brands and when a retailer focuses on one, and delivers it with authority, differentiation and excitement and fun, it creates a halo effect that influences the entire store and sales. Going to the grocers for a food shop is a chore. Shopping in a Woolworths is a family event. And when there's an over-arching theme it adds pace, excitement and a different dynamic to the shopping experience. Colleagues love it, there's a buzz around the store and it adds up to a worthy, wholesome experience.
Given all the effort, how long did Star Wars last in store?
This had longevity, unusually so. I think Lucas has learned a lot of lessons and its licensees have learnt a lot of lessons, too. We went out with a co-ordinated offering before the film launched and then it was fever pitch. It had longevity beyond a typical movie property and it will be good again this Christmas.
People often say: 'I wish retailers would merchandise across categories.' But downstairs we've just seen what happens when you bring the licensed products together and they don't look consistent. What do you think?
This is where style guides are so crucial. Some licensors will splice and dice their licences to such an extent that they are undermining not only the commerciality but also their credibility. Something can be called gift or plush, for example, but the two can be different quality and look like different products. I think licensed product should have a common hand writing that should look as clear to the consumer as it does to me. This is why Star Wars was so successful.
How do you feel about being the gatekeeper to the consumer?
As a parent I think about being the gate keeper. And as a retailer I know we can make or break a product, so I do feel a huge responsibility.
Why have you gone all-out for Bratz?
We have given it 20 feet and there will be more for Christmas, because of the quality of product and design. Bratz is the best thing that's happened to the girls market; a breath of fresh air. You really recognise when something new is coming – the same happened with Furby. Bratz challenged a lot of the norms, challenged traditional play patterns and has reversed the KGOY trend of the last 20 years. It's genuine innovation.
How much can Woolworths embrace innovation?
Dealing with licensing involves making a calculated judgement about innovation and risk-we are always looking for a point of difference but we also want to mitigate risk. It's a balance. Newness is the life blood of our business. I always encourage and support it. However, it makes things easier when the supplier or manufacturer and retailer are in partnership for marketing and communicating innovation to the consumer. And it needs the support of senior management. We need more risk takers not fewer.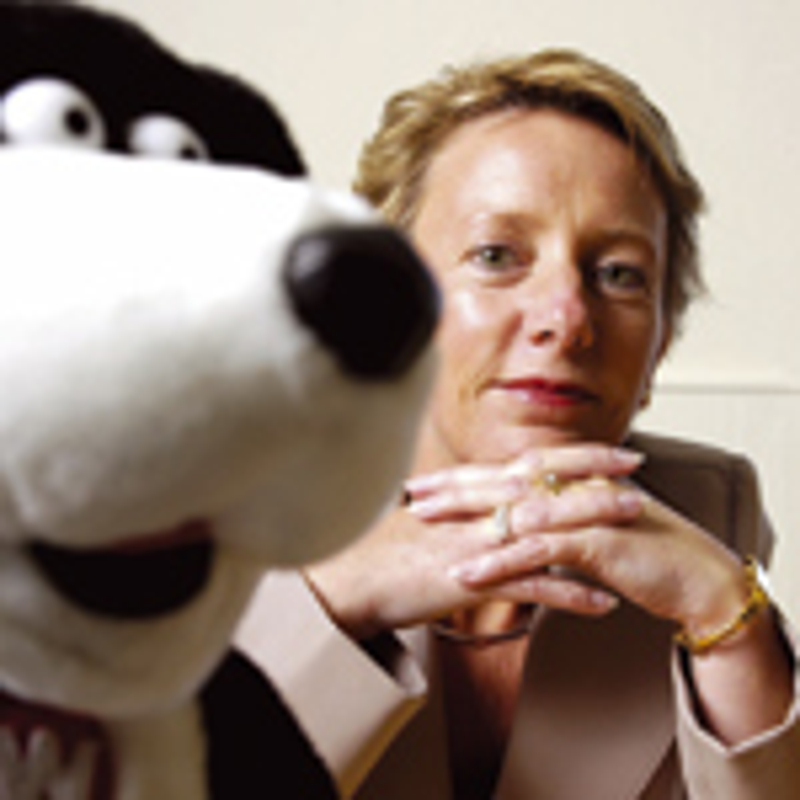 Will a cable TV property ever breakthrough?
Yes, I think it will. My children never watch terrestrial TV. We don't as a family. Five's Milkshake has come from nowhere and been a huge success. It just shows that if you have the right product, targeted to children at the right time, it can break through.
How important are Woolworths own brands?
Very. Chad Valley, for example, is a point of difference on the high street. It has its own brand manager, unique packaging and heritage. It's over 100 years old and has established a reliability and reputation for being ageless and contemporary, just like Woolworths! It's a very important part of the product mix, the margin mix and it's a key differentiator from our competitors.
Is Chad Valley more important than Star Wars, for example?
They are complementary. It's a question of a sales spike vs. sales 365 days of the year.
Is there a nostalgia for Woolworths?
I would call it a warmth. Woolworths is the first place you pinched a sweet, spent your pocket money, bought your first single, etc. And it is constantly reinventing itself.
How is your consumer changing?
The consumer doesn't take anything for granted now. So I have to think hard about pricing and range architecture. We're investing more time in in-store execution. We want to be at the forefront of consumers' minds and to pre-empt their requirements. So we ask ourselves, 'what will they need today?' or 'what's the pressure most families are under this weekend?' Internally, as a bench mark, we use an imaginary core customer called Debbie, who's a mum of three and we aim to help Debbie be a great mum, and not to just offer the cheapest out there.
How important are brands in serving this customer?
Shopping by age, category and brand is a key strategy and we use brands to help customers navigate the shelves. In confectionery, for example, there is a Thorntons concession and then the sweets and chocolates are arranged by age and by brand. I'm a great supporter of blocking by brand. It demonstrates to the consumer your authority with each brand and it has a knock on effect. For example, our authority in Bratz reflects our authority in toys. It says 'have confidence in Woolworths.'
What's your main gripe about licensing?
I'd like to see more recognition of the consumer. The retailer is just the conduit, the route to market. Often the licensing vision is only as far as the retailer. But brands and characters are increasingly important in family life.
What are your messages to licensing?
Firstly, aim for consistency of quality and execution. For too long, licensed products have not had the same consistency and quality. It is improving but it can still be shocking. Where is the ownership and guardianship of the brand? If you look at Power Rangers, for example, it's been going for 12 years plus. It's a very well-managed, tightly controlled brand, which doesn't have the characteristics of a big event, but which just keeps going.
Secondly, in the past, there has been too much splicing and dicing of licences. As a retailer, I would expect to have to apply quality control to the plethora of merchandise for some properties and will impose my own quality control on some products if they aren't up to scratch. 'Splicensing' is short term commercial greed that ultimately wins no favours with the retailer or the consumer. Admittedly we haven't had the sort of craze that inspires this for a long time. It comes back to joint accountability. If you don't adopt a grown up approach then a retailer can trash a licence as quickly as it can make it.
Thirdly, I'm always looking for responsibility in terms of channel management. Don't give me the same product as you give to other retailers!
Yes-all this is improving. Licensors are now listening to retailer and consumer feedback. The channels are managed better. Brands are managed better.
And do you see the impact of better licence management?
Yes, particularly in marketing and product differentiation. Also in creating themes and a hand-writing for products. And in how the parties communicate the emotion of their brand. You have to remember that not all brands are up to it. Getting brand communications to work across a catalogue, in store, in point of sale, online, on packaging, etc etc, is a big challenge and it's really only a few brands that can achieve this effectively.
Woolworths is currently the top destination for licensed products. How will you maintain this?
We're number one for kids and celebrations. Licences and brands are growing in importance to our consumers. As consumers get savvier, so our authority and ability to display brands has to get better. It's a form of a compliment to consumers-we compliment their good decisions by having it all there to choose from.
How does a new-comer get to meet you to talk about their new product?
It's not difficult to bring new plans to the attention of Woolworths because that's our job.
Do you think the current focus on price is stifling innovation and making the high street boring?
Too much sameness? Yes, it's true that you can get most things from most places. It reminds me of when punk emerged on the music scene, because the mainstream hadn't innovated. When there's a lack of innovation and development, creativity will come to the market by more unusual channels. But an endearing characteristic of our industry is that creativity and innovation always permeate through, by conventional or other means.
How is the current state of the high street going to evolve?
I recently made a stop-over in Dubai, where the shops were vibrant, plentiful, stocked up and busy! It was in stark contrast to the tough retail sector here and it reminded me just how exciting retail can be. Here? I think there will be further consolidation yet.
Which current retailers excite you and why?
With my commercial hat on, I really admire Target in the US. One cannot fail to be impressed by their steady, consistent growth, competing head to head with the behemoth! On a personal note, clothes and Italian shoe shopping never fail to excite me! Well, how do you expect a woman to respond?
What will you be supporting in 2006?
Here's a 200 page dossier; an ever-changing document containing our own Woolworths rankings, release dates, comments and key information about lots of properties. What will be big for us? That would be telling! I should say that in general, we'd like the industry to offer better visibility, so we can look ahead across the next 24 months in order to plan.
And, finally, who is your favourite licensed character?
Elastagirl from the Incredibles, she's very me!
Subscribe and receive the latest news from the industry.
Join 62,000+ members. Yes, it's completely free.
You May Also Like
Loading..