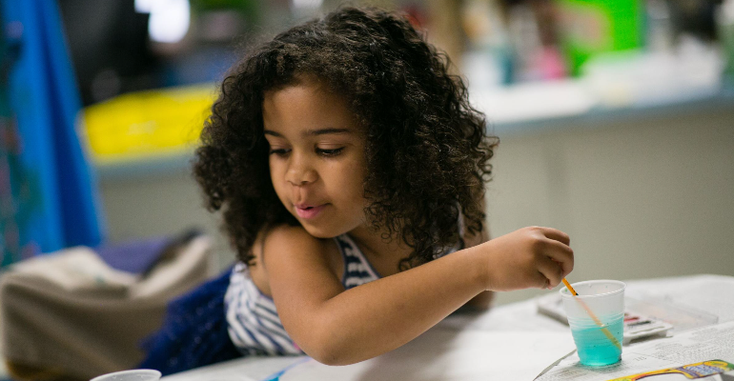 While the world around our children is ever-changing, play and self-expression remain key pillars in the growth of a creatively confident individual. But creative play and social expression are different from traditional play patterns, and to educate kids, provide teachers and parents with the right resources or build the best possible experience takes dedicated insight.  
"There are about a dozen traditional play patterns," says Cheri Sterman, director, education, Crayola. "Some focus on physical activity (e.g., rough and tumble play) while games with rules tend to be part of the mastery play pattern (e.g., chess and sports), where the goal is to advance a score. Creative play is different because it does not have pre-scribed rules, is rarely scored and is driven by the child or playgroup, not established precedents. At Crayola, we like to say, 'When something is created, something bigger happens.' Whenever you create something, you put a part of yourself in it. Your painting, sketch or original song is based on your original ideas. That is very empowering for children. People tend to remember experiences that elicit strong emotions. Creative play allows children to express their feelings in safe and meaningful ways – so these are significant experiences in every child's development."  
The
ability to communicate feelings through creative play is a vital part of what makes us human, Sterman tells us, and it's not a new notion as the universal need to express and draw ideas has always been with us.
"Creative self-expression is part of our human DNA," says Sterman. "Watch young children take sticks and draw in the sand. They are hard-wired to make marks that show what they think and feel. Young children know they are artists, but their creative confidence can begin to wane at around ages 8-10 if their self-expression is not encouraged. Around this age, kids become self-conscious and question if their drawings are 'good enough.' Honoring the creative genius in children and providing them with age-appropriate tools that engage them will keep their creative mindsets growing."  
Subscribe and receive the latest news from the industry.
Join 62,000+ members. Yes, it's completely free.
You May Also Like
Loading..