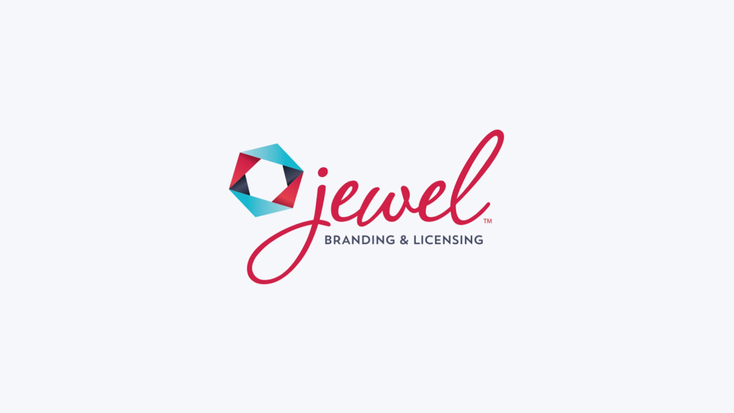 License Global: Why is Jewel Branding exhibiting at Licensing Expo this year?  
Julie Newman: Licensing Expo has always been an important event for our agency and we're proud to be long-standing exhibitors. As an agency focused on trend and design-based brands, our Licensing Expo booth enables us to create a stylish and welcoming space that represents who we are and what we do. The show is a wonderful opportunity for us to meet with existing licensees as well as attract new potential partners from around the globe.   
We've also signed many new clients that we first met with at Licensing Expo. The energy at the show really lends itself to having meaningful conversations about new business ideas and where the industry is heading. We are looking forward to meeting with all our partners in person and reconnecting after such a long physical absence. Also, since our team works remotely, it is a great opportunity for our team to be together and engage with each other on a more personal level. We're
excited to be in a new location this year at Booth C142. 
What does Jewel look for in a licensing partner? 
There are so many factors that come into play when evaluating new licensing partners as part of the typical due diligence process, but ultimately it comes down to three key things for us.  First, we look for companies with an entrepreneurial spirit. Licensing inherently requires innovation and the ability to develop new ideas, and we have found the partners we've experienced the most success with (both licensors and licensees), are those that are creative, nimble, and willing to take some risks. Second, we look for partners that are willing to think beyond just a brand name. While we certainly represent some very well-known names such as the New York Botanical Garden and the Frank Lloyd Wright Foundation, their design aesthetic is equally important when developing innovative and compelling products. We also have a large portfolio of artists, designers, and influencers that may not be household names, but have a very distinct aesthetic and point of view. We've had great success with partnerships that leverage both a brand and unique design perspective. And third, we are very mindful of partnering with companies that are collaborative. Our most successful licensing programs are those where all parties are open, communicative, and working together as a team.  
How have you seen the industry change since Jewel's founding? 
I think the most profound change since I founded Jewel Branding 13 years ago is the shift to digital. Our agency has so much visual content and I used to physically carry stacks of portfolios to meetings and shows. We have invested heavily to digitize our visual content which has enabled us to effectively manage and scale our business. And the digital shift has also greatly impacted how consumers shop.   
When I started Jewel, ecommerce was a much smaller segment but today it is equally important to brick and mortar.  The digital shift with social media has also impacted our business, as artists and designers are able to engage with their audience, promote their licensed products, and tell a story.  
How has COVID changed the industry? 
COVID accelerated a lot of change that was already in the works, particularly the shift in retail, with so many store closures and an increase in ecommerce. The pandemic has forced our industry to rethink product plans, marketing, and merchandising.   
Consumers need a compelling reason to leave their laptops and go into a physical store to shop and it's our job to help our retail partners create unique and compelling experiences. It's important to have a specific brick and mortar strategy as well as a targeted e-commerce plan.  And it's important to note the significant supply chain challenges we are all encountering because of COVID, which I anticipate we'll be dealing with for a while. 
Since the event is in-person this year, how do you think that will be an advantage for the company? 
Over the past two years, we have found creative ways to engage with our partners virtually, but ultimately there is nothing quite like face-to-face meetings.  In person meetings allow us to connect more personally with our partners and provide space for brainstorming and creative conversations which can lead to cool collaborations, innovative product ideas, and new marketing initiatives. 
Read more about:
Subscribe and receive the latest news from the industry.
Join 62,000+ members. Yes, it's completely free.
You May Also Like
Loading..