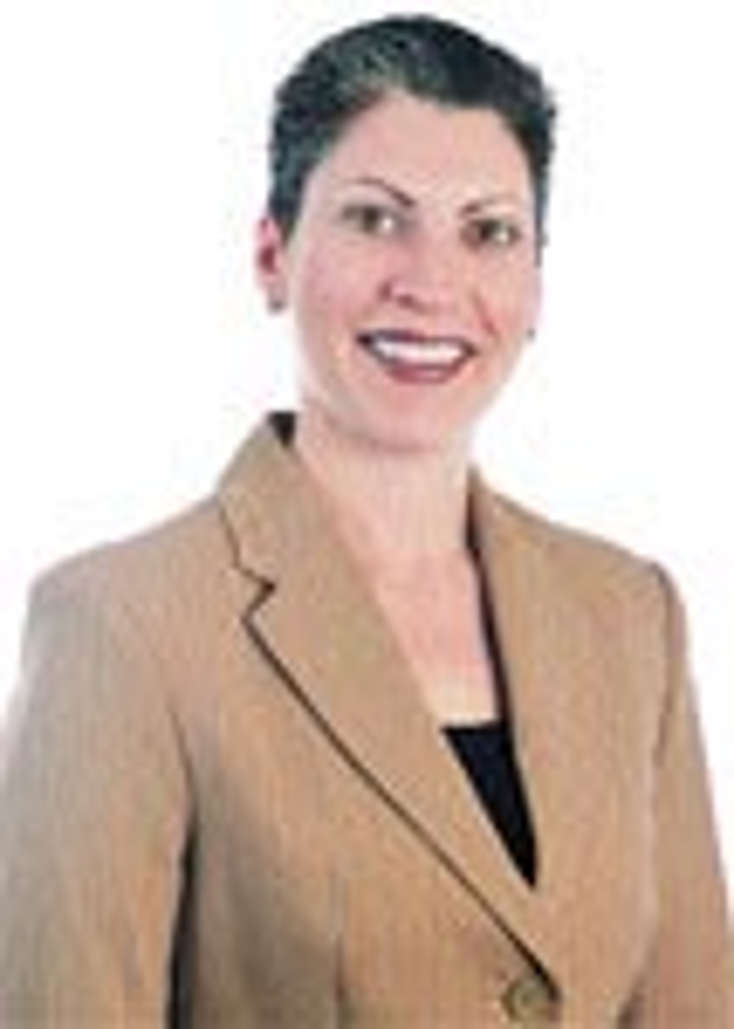 ]>Artists offer a design-conscious approach to children's décor, a maturing market with room for growth.
Sophisticated parents are seeking more artistic and stylish looks for home décor in traditional subject matters that appeal to children. Animals, planes and trains, and letters of the alphabet still dominate in theme, but the approach differs in that it's more imaginative and artsy. Within the last few years, more catalogs such as Pottery Barn Kids and PoshTots also have focused on transforming a child's room into a more style-savvy haven. "We are starting to see more of a demand for juvenile artwork with parents wanting to design 'theme' rooms for their kids," says Deana Peat, licensing director of Salt Lake City, UT-based agency Sagebrush Fine Art.
Such a demand opens new windows of opportunity for children's artists who previously may have focused on licensing their work for books or apparel. All of the artists License! spoke with have their eye on the booming category and are beginning
to make their mark. For the last 15 years, most of Canada-based children's illustrator Marisol Sarrazin's revenue has been generated from licensing for books, but she says she now is looking at bedding, wallpaper, and apparel (fabric).To date, Sarrazin has created illustrations for 60 children's books including picture books and novels (she credits her parents, both authors, as her source of inspiration). Enlivened by colorful backgrounds, Sarrazin's series of giraffes, lions, turtles, and penguins can be found frolicking at the circus, under the sea, or in the icy outdoors. She uses watercolors or pastels to create these "fantasy" images that appeal to children ages 2 through 13. "It's important for me to create a fantasy world where there's a lot of comfort," says Sarrazin, whose diverse selection of animals allows them to translate across various age segments, races, and genders. Using pastels and round soft lines, Sarrazin creates characters with dramatic expression. "The colors are bright and very saturated," says the artist. She believes pastels create more luminous effects, allowing her to achieve specific color and shade nuances; however, this medium is difficult to reproduce, so most illustrators opt to use others. Sarrazin's books are translated and sold worldwide. In the U.S., they are available at Barnes & Noble. The successful application of her illustrations for books led Sarrazin to consider applying her work to other categories. One of her first steps in getting started two years ago was a visit to the SURTEX show. "I wanted to see if my work was different enough to compete, and I made quite a few contacts," says Sarrazin. The artist recently signed with Westport, CT-based Cornell & McCarthy, a representative for children's books. Via an agreement with Dovetree Books, her characters bring charm to "Katie's Firefly Chase," which will be available in the spring. Her giraffe character will make rainy days a bit brighter when it makes an appearance on an umbrella via an agreement with Shaw Creations. In addition, children's cards bearing her images are currently available at better stores through an agreement with Artists to Watch. Other licensees include Image Sources International for posters and prints, Antioch Publishing for bookmarks, and Renaissance for greeting cards (all of which target the mass market). Sarrazin also licenses her work to Scott's of Wisconsin for home accents, collectibles, greeting cards, and more. All of her licensing is done within the U.S. market, but Sarrazin is looking to license her work overseas. Meanwhile, a French publisher just bought her giraffe series.
Flip-Flops & Flowers
"Through words and imagery, I emphasize the fun, innocent side of life," says artist Stephanie Marrott, who is represented by Sagebrush Fine Art. She uses acrylics on artboard to create her whimsical illustrations. Although Marrott studied art in high school, she decided to pursue a degree in advertising and design. It was not until recently that she began exploring fine art again. "I have always loved color and texture, and knew that I would paint again one day." Some of her work caters to a younger market, but most of it targets older children, specifically her flip-flops and tropical flowers.Most of Marrott's "juvenile" artwork was created specifically with products in mind such as wallcoverings and partyware. Licensees include Wall Trends for wallcoverings (her strongest category); LPG Greetings for Christmas cards; Mystic Stitch for cross stitch; and Highland Graphics for coasters, trivets, and cutting boards. "I would like to pursue bedding and bath textiles to coordinate with the wallcoverings and also stationery," says Marrott. Keeping a step ahead of trends is among the biggest challenges for the artist, who believes the children's décor market is really "up-and-coming." She says understanding how art may be used (for products) helps her understand how to paint. Marrott recommends artists work through an agent, who can do the legwork. "By working with an agent, I was able to find out what the licensees were looking for and create artwork for their needs," she says, adding that it's "very hard to break in with the big companies and understand contracts."
Fairytales & Airplanes
"Colorful" and "silly" are the words artist Stephanie Bauer of Lake Oswego, OR-based Two Red Shoes uses to describe her graphic depictions of animals, gardens and flowers, fairytales, and transportation modes such as airplanes. Although the images are bold, the artist's palette remains soft. "I try to find the humor in my subjects and hope to help children and adults find the humor in themselves," says Bauer, an artist who credits her earliest influences to private lessons and wonderful teachers. Her acrylic paintings are primed for products ideal for infants through the 'tween age. Bauer's work is priced between $50 and $780 and is available at
, as well as boutique stores nationwide. Bauer has been licensing her work for nine months, and already has signed on about 15 licensees for categories ranging from wall décor to magazines and paper goods. Wall décor is among the strongest categories, and the artist seeks to license her work for bedding, toys, rugs, and children's domestics. Bauer's licensed assortment ranges from $15 to $200, and is available at specialty stores such as Room With A View in Los Angeles and City Cricket in NYC. It is also available at
. Although Bauer represents herself, her licensing consultant, Christin Miller of New York City-based CM Perspectives, helps her tackle contract negotiations, review promotional materials, and locate manufacturers. She suggests other artists take this approach so they can maintain control. One of the biggest challenges Bauer faces is getting properties and product ideas in front of manufacturers. How did she get started? "Someone had contacted me to see if they could license my art," she says. "Next, I went to Licensing International Show in New York."
Letters of Love
Artist JoAnn DeJoria Smith lost confidence in her creative ability when she received a "D" in art while in grade school. Years later when she set out to make a birthday card for her daughter, she happily found fulfillment in drawing spontaneous characters that emerged from letters of the alphabet. This was the start of The Alphabuddies-a language of colorful letters that morph into characters children easily relate to. The happy characters aim to convey feelings of hope, love, peace, joy, and kindness.The Alphabuddies boast a range of more than 350 graphics. "Much of the artwork consists of different alphabets, which I use to write words, using watercolor washes or other drawings as a background," says Smith. Watercolor, colored pencils, acrylics, and a variety of paper are used to achieve this whimsical style. "I may use an old sponge or glue Kleenex onto paper and then paint over it," says the artist, who then scans the individual pieces into the computer for a more finished look. Via her art, Smith wants children to discover and express their own creativity without placing boundaries on their work. "I want to let children know that if they have a dream, don't let it die because of what someone told you or a poor grade," says the artist, who has donated several hundred picture diaries to various charities. The Alphabuddies seem to transcend age and gender barriers. "I never dreamed my art would appeal to adults," says Smith, whose youthful art brought a playful spontaneity to John Paul Mitchell Systems' (corporate) custom-made Christmas cards. "I began to realize the appeal was much wider than I had anticipated," she says. Her books, "Prayers Of Blessing" and "My Own Picture Diary," are available at Amazon.com and other bookstores. Suggested retails are $12.95 and $14.95, respectively. Smith recently signed on with Brent C. Higginson with Simon Bull International in Monterey, CA, and with New York-based C.S. Engel & Associates. Although she does not have any licensees at this time, she expects both agencies to arrange deals for merchandise in a full range of product categories. Says marketing consultant Carol Engel, "Publishing is a main category, as well as stationery and paper goods as a start."
Subscribe and receive the latest news from the industry.
Join 62,000+ members. Yes, it's completely free.
You May Also Like
Loading..