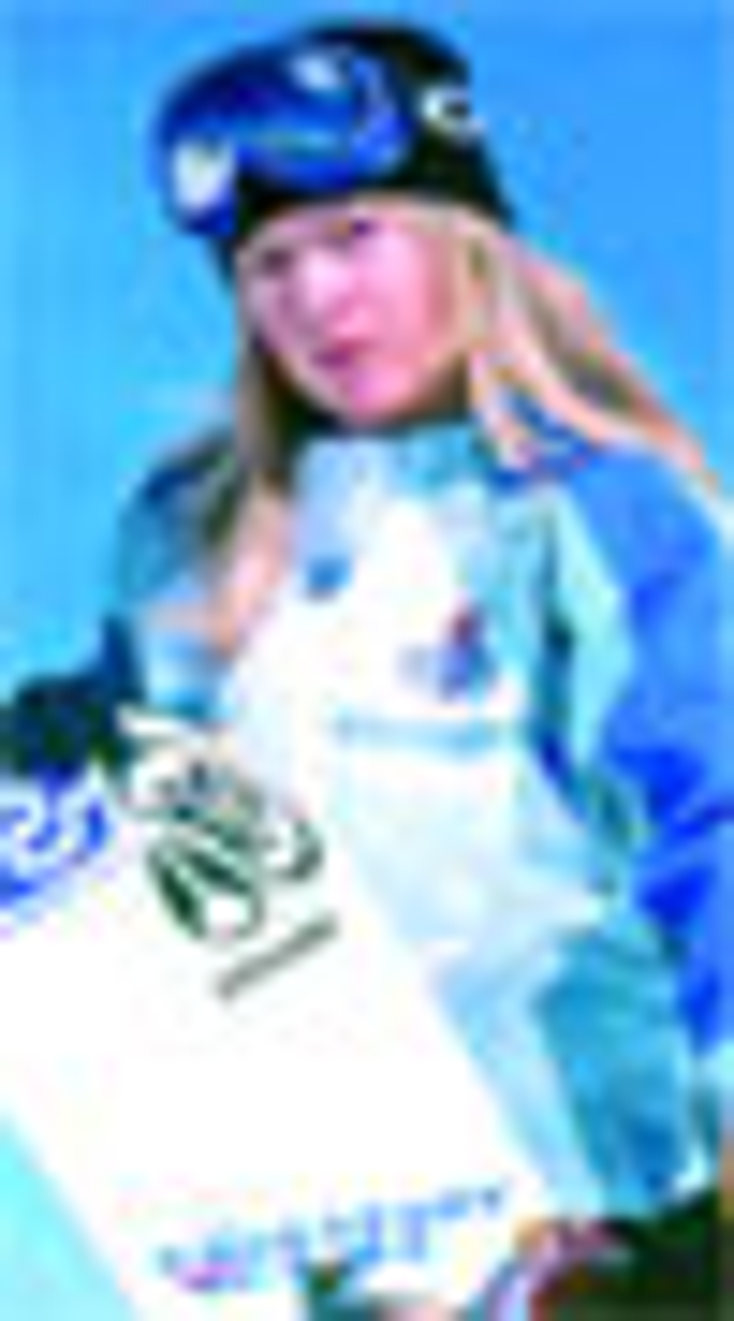 ]>Paramount Pictures' Sky Captain and The World of Tomorrow opens up a world of licensing opportunity for Viacom Consumer Products.
Eight years in the penning and creation and scheduled for release from Paramount Pictures (a Viacom company) in summer 2004, Sky Captain and The World of Tomorrow is the brainchild of newcomer writer/director Kerry Conran. A family affair, Conran's brother, Kevin, is the production designer. A six-minute short was so "visually imaginative and wildly exciting" that it captured the attention of acclaimed director Jon Avnet and Aurelio De Laurentiis (who financed the film's $70 million budget prior to Paramount's picking up U.S. distribution rights). So what is it about Sky Captain and The World of Tomorrow that attracted such attention? This retro sci-fi action film uses a live-action-CGI combo. Shot 99 percent on a blue screen, rather than a back lot, the film is something Avnet "never imagined doing. It's the only film of its kind, and will become a major part of filmmaking," he says. Starring Jude Law and Gwyneth Paltrow, Sky Captain and The World of Tomorrow is set in 1939 in New York City. Paltrow is investigative reporter Polly Perkins, who finds herself on a mission with Joe Sullivan (Jude Law), who is better known to the world as Sky Captain, leader of the heroic flying legion. Together they encounter mutant creatures, monstrous mechanical flying machines, tentacled robots, crab-like undersea devices, among other sci-fi creatures, all in an effort to find evil genius Georen Totenkopf (whose identity cannot be revealed as it will give the movie away), whose twisted scheme is to create "die Welt von Morgen" (meaning the world of tomorrow in German) at the expense of the world of today. Starring alongside Paltrow and Law are Angelina Jolie (Captain Franky Cook) and Giovanni Ribisi (Dex, Sky Captain's wing man). While Paramount's film distribution rights are for English-speaking territories, licensing arm Viacom Consumer Products obtained worldwide licensing rights. In this License! exclusive story, VCP President Andrea Hein explains that the property came to Paramount's attention late this past summer, and because of lead times in product licensing and the film's debut scheduled for summer '04, laying the groundwork for a full licensing program has been a "bit challenging." Even so, Hein and her VCP team seem to have hit the ground running. With an avid collector fan base (thanks to Viacom's Star Trek, for example), Hein says, "This is the perfect property for targeting those-in-the-know collectors and filmophiles who take a great interest in brand new films." But that's not the only opportunity VCP has its eye on. Because of the film's many visuals (robots, fearful flying wings, Sky Captain's P-40, as examples), licensing opportunities exist for collectible toys and figures, trading cards, publishing (graphic novels and possibly comic books), stationery, prints, among others. At press time, deals were not yet signed. Further, Sky Captain and The World of Tomorrow is set to be a franchise for Paramount/Viacom-with three films in total. Avnet comments that the style/tone of the franchise will be set in the first film. That said, Hein suggests some of the licensing/retail initiatives will mirror what VCP has done with Star Trek. "The World of Tomorrow has vision in its storytelling," says Hein. "The method of filmmaking is so unique."So, will Perkins get the story?…will Sky Captain save today?…you'll have to wait 'til tomorrow-or summer '04, that is.
Subscribe and receive the latest news from the industry.
Join 62,000+ members. Yes, it's completely free.
You May Also Like
Loading..