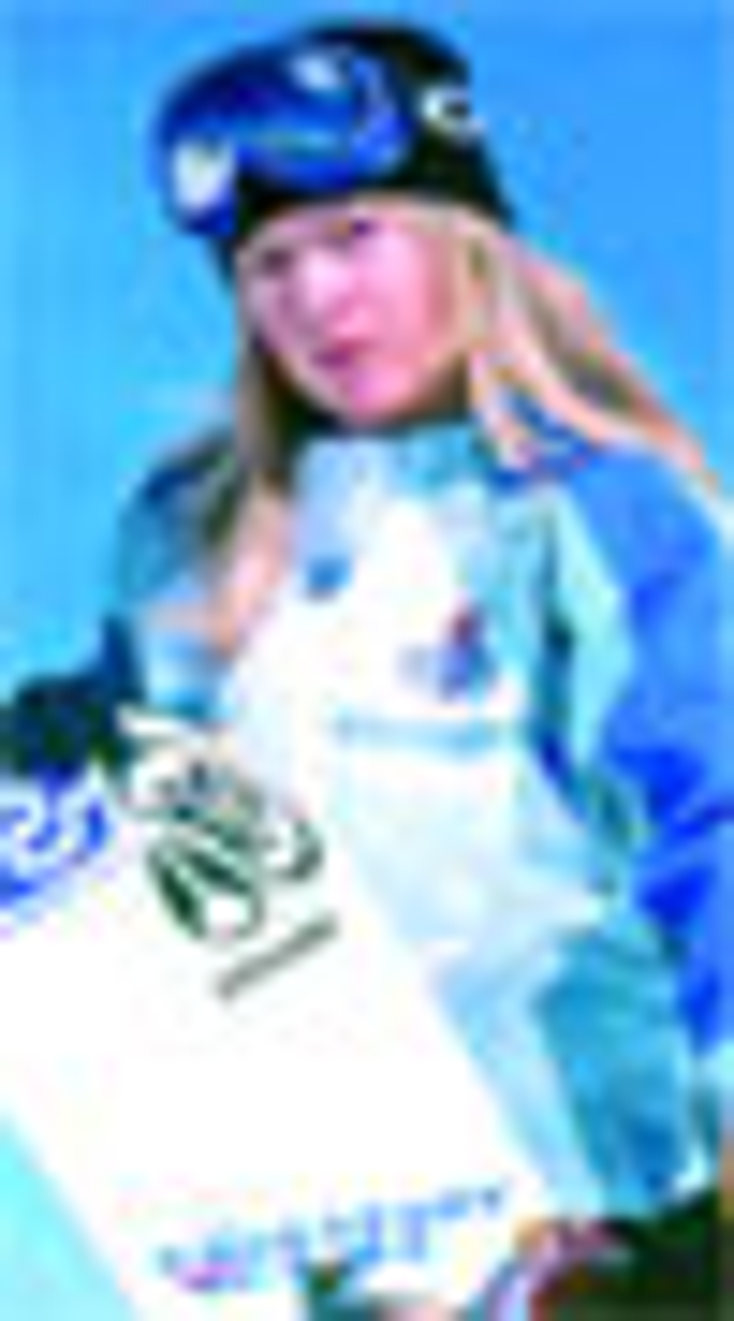 ]>Henri Luce II Director Lisa Phillips discusses marketing at Manhattan's New Museum of Contemporary Art.
Warm, colorful, eclectic, eccentric, and designed with a unique street-level window that beckons customers inside, the New Museum shop is a maverick in this time of super chains. Located in the Soho district of Manhattan at 583 Broadway, right next door to Rem Koolhaus' famous Prada space, it harks back to the era of hand-selected merchandise and stores such as Books & Co., where passersby were enticed to browse for hours through mountains of delightful "finds." More, Lisa Phillips the New Museum's director and avatar of all that is groundbreaking in contemporary art, remains determined to keep it that way.
"We're known for our artists' monographs, books about one artist or one body of work by one artist," Phillips explains. "Our most recent publication is on the Caroll Dunham show, which currently occupies the entire museum. We sold 500 copies of the catalog in two weeks. I'm personally thrilled because I was one of Tip's earliest supporters, and this is a show I wanted to do at the Whitney 10 years ago. It is the first survey of his work to ever be organized, and we had two articles in the Times this week alone. Recently, there is a broader consciousness of art because of the media's coverage of it. People look at art now as part of their lives. It helps us deal with the confusion we may feel about what is going on around us. The more people come into the museum, the better for the cash register in the store."Texts, Toilet Paper, & ToysBecause the shop is essentially a rent-free space, it can afford to maintain its individualism, Phillips says. This means it can offer rare periodicals and exhibition catalogs that it either self-publishes or co-publishes. An example is "The Modern Amazon," done in collaboration with Rizzoli. The store also carries books on theory and other unusual texts on a wide range of subjects.
"I
like to think of us as a showcase for inventive untested products at a relatively low medium price point of $30," Phillips says. When the museum did a Wim Delvoye massive art installation project based on the human digestive system ("Cloaca"), T-shirts, mugs, and gift toilet paper were developed for the shop. The toilet paper costs $5. Phillips brought a few rolls to a birthday party recently, where the items produced "some lively conversation."
For children, the store has "the Myra Kalman books on Max the Dachshund, among other ingenious gifts, including the contemporary dollhouse designed by Laurie Simmons with its own art collection (in miniature) on the walls, and Yoshitomo Nara toys manufactured by Bozart, Inc., in Philadelphia," Phillips says. "My favorites are the Little Wanderers figures from Yoshitomo's famous art images of children. You wind them up and, just like real kids, they meander and get lost instead of walking a straight line."
The shop also carries Playdough and Colorforms, a toy it revived, according to Phillips. "Colorforms were really popular about 50 years ago," she says. "The thin pieces of translucent plastic in basic shapes help children explore color, forms, and patterns."
Exclusive Designs
More sophisticated designs for adults made exclusively for the store include Nara Murakami's shirts for $30 and $90 watches; Hank Stallinga's handbag made from two shovel heads for $35; and the shoes designed for the store by famous artists including Damien Hurst, Jeff Koons, and Phillips' personal favorites: Lori Simmons' stilettos with little jeweled cameras on the ankle strap. The shoe collection is now on sale at Bergdorf Goodman ("We get 10 percent of all purchases," Phillips says.) and will be the museum store's display for Christmas.
"In the future, I am looking toward a broader-based global sourcing for New Museum products," Phillips says. "In the meantime, we are beginning to develop our own licensing ventures. The first is a set of boxed CDs of top video artists starring in our media lounge. We will be distributing these internationally. Featured artists include Francis Alys, William Kentridge, Henri Sala, and Pierre Huyghe."
Last but not least is the Artomat. It works like a candy machine. You put in the coins, pull the lever, and out comes a little work of art. "It is a work of art in itself," Phillips says. "So, in a way, is the shop. For our store manager, Jennifer Delfin, the store and its contents are designed to be 'engaging and educational about the currents in contemporary art and design and how they relate to our daily lives.' If you asked me to describe the most important aspect of the way we market at the New Museum, I would just say very simply: Our constant is change."
Subscribe and receive the latest news from the industry.
Join 62,000+ members. Yes, it's completely free.
You May Also Like
Loading..