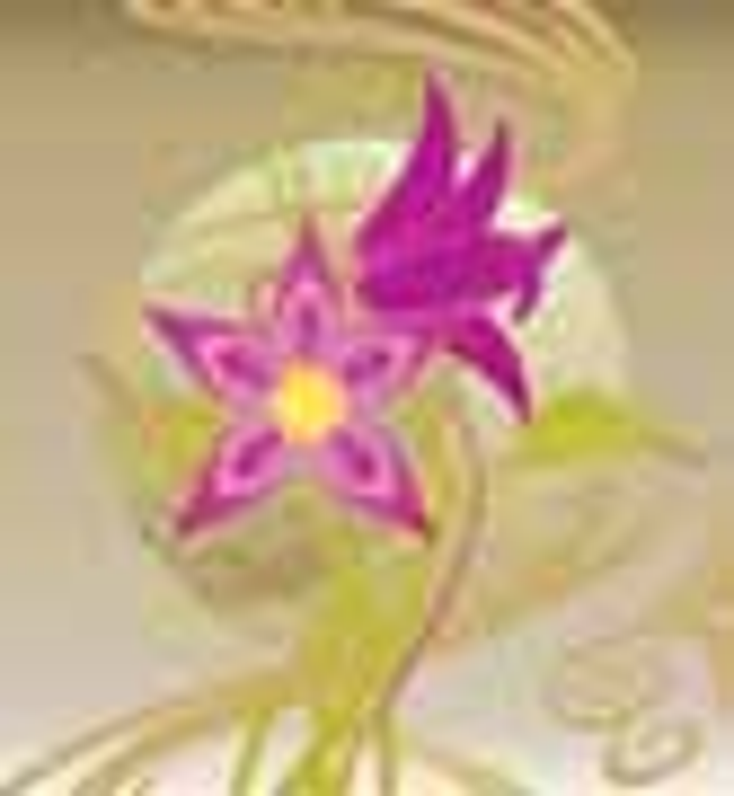 ]>Content is king overseas, but how much money are U.S. consumers willing to shell out for branded wireless offerings?
Though admittedly several years behind Europe and Asia, "the difference in U.S. wireless capabilities now is becoming minimal," says Jeremy Laws, senior vice president of Universal Studios Consumer Products Group's newly created Mobile Entertainment Division. While much has been made of the enhanced bandwidth available via 3G networks overseas, the U.S. has made great strides in closing the technology gap. Verizon Wireless, for instance, is focusing on its new EV-DO network, which, according to Laws, "is as fast as any other network in the world." Although Sprint was late to start its own 3G rollout last summer, the carrier has indicated it will begin trials of an EV-DO footprint comparable in size to Verizon's. But despite these advances, there still exist several key differences between the international and domestic wireless markets, the most notable of which is content, not technology. International Convergence
"Many
more of the emerging trends are in content, and the big trend we are seeing right now is user-generated content," explains Claire Tavernier, senior vice president, interactive, FremantleMedia Licensing, who cites the recent launch in the UK and Italy of Hutchinson's 3 service—dubbed See Me TV—which encourages people to shoot videos using their mobile phone camera. See Me TV then pays the creator each time someone downloads the video. According to Tavernier, See Me TV has been a huge success, raking in 40,000 uploads and 4 million downloads and generating in excess of £1 million (U.S. $1.7 million) in revenue in the first four months of operation.
Michiel de Gooijer, head of Mobile TV and Video at Endemol, agrees "there has been a huge explosion in user-generated video," explaining, "people are both exhibitionists and voyeurs." But de Gooijer also is convinced this is a phenomenon occurring both on 3G and the Internet. In addition to the 3's See Me TV initiative, he also points to recently launched Website
, which is almost identical to See Me TV, except the content generator does not get paid and the content is made available free with advertising.
The convergence of 3G and the Internet is readily acknowledged by Fremantle's Tavernier. Describing Fremantle's approach to the new digital media as "a holistic one," Tavernier explains, "the company tends not to look at 3G in isolation, but looks instead for strategies that recognize different digital outlets are interlinked and offer opportunities that are best exploited across all of them." Tavernier believes the biggest of these opportunities is brand extensions.
de Gooijer also acknowledges brands as being crucial, revealing, "Endemol has carried out some research into what people would like to see on their mobile phones, and the responses were always a content brand, never a broadcaster." In other words, he explains, "consumers might say they would like to see
X-Factor
or
Big Brother,
but they would never say I want to see RTL or SBS or any other broadcaster." This research explains the thinking behind several new ventures Endemol recently launched in the mobile content arena. As of press time, de Gooijer could not reveal specifics, but he did say, "the company will announce a significant new initiative featuring a major music brand and user-generated content that will be available exclusively for 3G and the Internet, but not for TV." Additionally, he says, "within the next three months or so, we will launch two new mobile channels, Xtreme Reality and Home Video Junk, as well as a new 'made for mobile' format, which will see user-generated content influencing the activities of celebrities."
Domestic Dilemma
At present, only 2 percent of mobile phone users in the U.S. subscribe to some form of mobile content. However, 17 percent say they are interested in watching "live" TV on their cell phones, while 11 percent indicate interest in short video clips, according to a study from JupiterResearch. "This consumer interest bodes well for the mobile industry as vendors use different business models to try and tap into this consumer demand," says Julie Ask, research director of JupiterResearch. The challenge, she continues, "is not lack of interest, but rather finding the correct mix of premium content and price points, as consumers are not interested in paying large fees for mediocre content."
Part of the problem the U.S. market currently faces is the range of price points for different carriers and services. Cingular's unlimited 3G data package costs $19.99 per month, compared to the carrier's other live TV service, MobiTV, which runs over its 2.5G network for $9.99 per month. Meanwhile, Cingular competitor Verizon's Vcast service is offered over its 3G wireless network for $15 per month. The subscription includes 300 channels of packaged video clips between one and four minutes long. Sprint Nextel charges $9.99 for its on-demand video service, but users also must subscribe to a data package, which can tack on an additional $10 to $20 per month. Naturally, operators have high hopes mobile TV will be a hit with consumers, generating additional revenue that will help offset the billions of dollars already spent to build new 3G high-speed networks. Media companies also are banking on the success of branded-content, with MTV, CBS, and Fox all signing separate deals earlier this year to provide television, video, and photos to mobile users.
Carriers Versus Content
In recent months, the buzz has centered on direct-to-consumer content. More than 90 percent of mobile content sales in the U.S. today come directly from wireless carrier stores, via handsets, or through commercial Websites, according to NPD Group research. But content owners and aggregators alike appear to be gearing up to challenge carrier dominance.
According to Airborne Entertainment Vice President of Licensing & Brand Relations Ion Valaskakis, "In Europe, about 70 percent of the content is distributed direct-to-consumer, particularly lower-level content such as ringtones and wallpaper. In North America, meanwhile, only 5 to 10 percent of sales are being done direct-to-consumer." But, notes Valaskakis, this practice is rapidly gaining momentum in the U.S. "because it's the simplest way for brand owners to reach consumers."
To that end, off-deck providers such as New Motion Inc.'s MobileSidewalk are at the leading edge of the U.S. mobile market. The company recently inked deals with Simon Spotlight Entertainment for consumer books and
for real-time, personalized traffic alerts throughout the Western U.S. Fox Mobile Entertainment recently launched its own direct-to-consumer site called Mobizzo (
), which, says Fox Mobile Entertainment President Lucy Hood, "is a mobile entertainment portal where consumers can easily access world-class content from Fox, as well as exclusive and original content." Both Mobizzo and MobileSidewalk's billing is handled through the carriers.
Game developer Robotube Games also rolled out a new direct-to-consumer portal for download of its mobile games. According to Dennis Peters, CEO, Robotube, "Direct-to-consumer content delivery is a solution to the limited content libraries found in the 'walled garden' that the mobile customer has access to through its carriers. It's still in its infancy—think the Internet circa 1994. However, the vertical integration we've done with Robotube's games is making the market more intriguing by opening up the content available." The new service offered through the Robotube Games Website (
) allows customers to input their cell phone number to receive a text message link that directs them to a secure site to purchase and download games. The cost of the game can be paid by credit card or added directly to the customer's wireless bill. "This system is relatively new to the States, but we've seen it working for some time now in Europe and Asia," explains Jason Cirillo, creative director of Robotube Games. "Our goal," he adds, "is to build an alternative channel to provide the best content to the widest audience without carriers to control it."
Endemol's de Gooijer predicts brands finally will come into their own, thanks to off-operator portals. "Once the penetration of rich media technology, whether it be 3G or something else, reaches 50-plus percent," believes de Gooijer, "you will see every brand waking up to the potential."
But Hans Spielthenner, managing director of Germany's ohm:tv, which operates a number of mobile channels including Short Film TV, Crime TV, and mango tv (a GLTB channel), disagrees. "It is true," he concedes, "that 3G offers brands the opportunity to go directly to the public, bypassing the operator, but at the moment, hardly anyone is doing this." According to Spielthenner, "The infrastructure would have to be integrated into the operator's portal, and as every operator has different technical standards, this would be difficult and expensive, as would the establishment of the necessary infrastructure to bill and collect." If those two weren't reason enough, Spielthenner also points to a third disadvantage of owning your own portal, namely the fact that "you would be excluded from the operator's marketing, creating yet another cost to bear."
Despite these drawbacks, he notes, "some of the larger players will find a way of becoming a virtual operator, such as Viva has done in Germany." A Viacom-owned music station, Viva has launched its own sim, which is preinstalled in phones—such as the Ericsson K300i and the Samsung SGH-X480—and offers a simple and relatively inexpensive text and call rate, a coupon redeemable against the many download possibilities, a radio offer, software allowing digital composition, and links to many Viva sites, as well as other "brand goodies."
Major carriers, though, are reluctant to give up the tremendous leverage they have over the value chain, and it only makes sense they would want to prevent cannibalization of their established content stores and revenue streams. "Because the vast majority of mobile content is sold to the consumer via the carrier deck, that is where we, as well as our partners, have focused our activity," says Universal's Law, adding, "In the interest of selling our content everywhere, we also have sold via off-carrier portals, and we are actively exploring leveraging Universal's consumer touch points for the creation of branded Web-to-mobile and WAP portals." There's no doubt, he continues, this will be a substantial opportunity in the future. "For the consumer and content owner, obviously more retail choice is a good thing, however, currently the carrier is still king," says Law, adding, "Right now, everyone in this industry should be focused on attracting a broader base of consumers to mobile content, no matter what the channel."
Subscribe and receive the latest news from the industry.
Join 62,000+ members. Yes, it's completely free.
You May Also Like
Loading..