Half way through the year, the European toy market recorded a 5 percent growth in value terms.* This comes after a strong 2010 which saw the market in the five largest countries reach the €11 billion mark for the first time. There are, however, discrepancies between the northern countries (Germany, France and the U.K.), which are faring well, and the southern countries (Spain and Italy), which are looking much weaker.
Licensed toys have contributed strongly to market growth this year with an 8 percent increase in value sales compared to the first six months of 2010. New IP has entered or re-entered the market and boosted this year's sales, as well as last year's winners such as Hello Kitty and Star Wars. A particularly rich calendar of summer movie releases has also helped. From
Harry Potter and the Deathly Hallows: Part 2
to
Transformers: Dark of the Moon
to
Cars 2
, there have been a lot of new products for all age groups, if a little biased toward boys. Overall, 2011's movies have generated
more than €80 million in the first half of the year. All eyes are on
Cars 2
to see if it will break any records this year, as Hello Kitty did in 2010. So far sales are very encouraging but only time will tell.
At the end of June, there were no surprises in the top five properties for Europe although it is worth pointing out the strong comeback from Barbie, which shows double-digit growth on 2010, and the rise of Beyblade thanks to an astonishing performance in the southern countries since its re-launch.
Top five properties (i.e. brands plus licenses) YTD June 2011–Europe:
1. Playmobil 2. Star Wars 3. Beyblade 4. Barbie 5. Hello Kitty
A look at licenses specifically shows the return of the Cars property into the top five, even before the movie hits all countries concerned.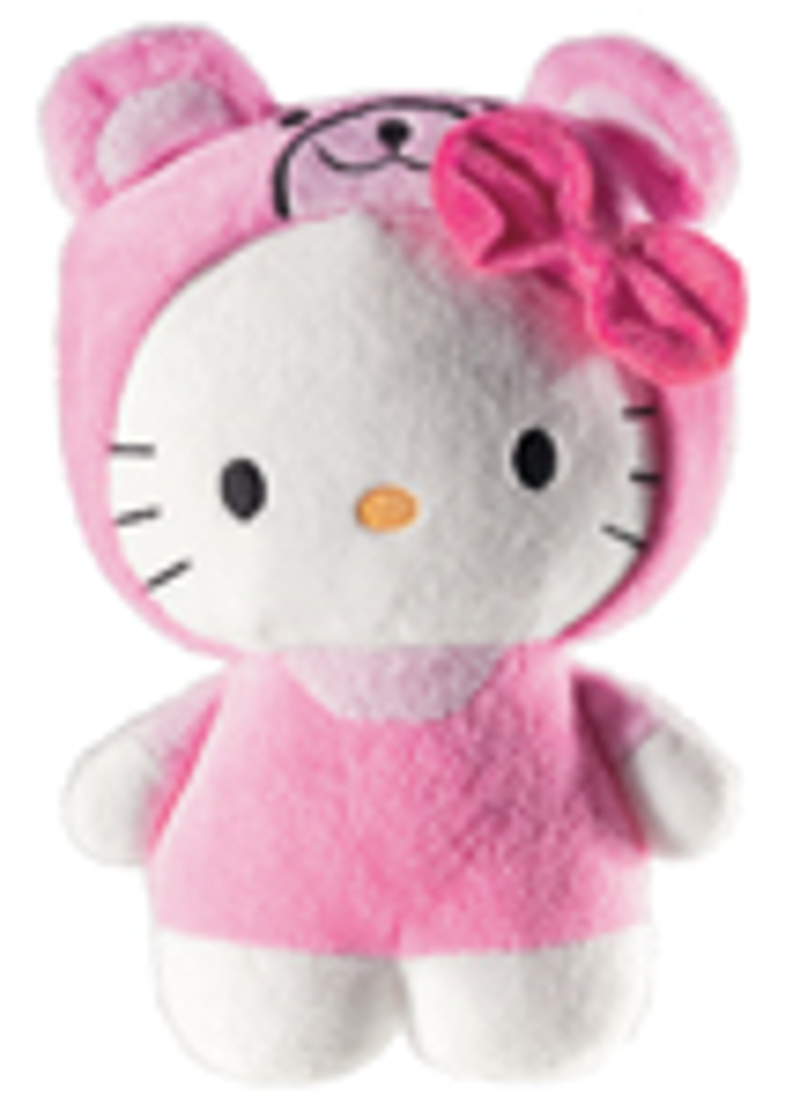 Top five licenses YTD June 2011–Europe:
1. Star Wars 2. Beyblade 3. Hello Kitty 4. Cars 5. Toy Story
NPD expects Cars to end up as the No. 1 license for the toy market in Europe in 2011 and to reach the €200 million bar as the biggest license of all times. There is certainly enough product around to break the record.
Films aside, the best new property to come to the toy market in 2011 is LEGO's Ninjago with over €36 million taken at the tills in the first half of this year. Based on a fictitious martial art, the Spinjitzu, Ninjago has some key ingredients: a mini figure, a spinning top and a collector's card. It also has its own dedicated website, road show, mini cartoons, DS game and more. In other words, Ninjago is a fully developed IP already. It is undoubtedly the biggest launch ever for LEGO and the results speak for themselves. There is only a tiny step to go to make Ninjago into a successful magazine, bed cover, back pack or a trainer, etc.
We should expect to see more and more intellectual property blossom from the development laboratories of toy manufacturers, and thereby shift the classic licensing business model. Examples include Mattel with Monster High, Hasbro with Transformers and Spin Master with Bakugan. But these examples are just the start, as LEGO is proving. Over the next decade we are likely to see the trend for toy manufacturers to create fewer new brands but to create brands which are more complete propositions and more tuned-in to children playing across media platforms.
We should also note the impact of new technologies and brands from digital platforms. The recent entry of Moshi Monsters into the U.K. toy market has created a stir. Moshi Monsters is now the second best selling new property behind Ninjago; toy manufacturers are struggling to supply enough stock to the market and sales are flying. Moshi is probably the first ever big success from a digital property in the toy market and with kids spending more and more time online and at a younger and younger age, this is surely a model that many will emulate.
* Source NPD EPoS panel extrapolated to represent 100 percent of G5 (U.K., France, Germany, Italy and Spain).
Subscribe and receive the latest news from the industry.
Join 62,000+ members. Yes, it's completely free.
You May Also Like
Loading..