Stephane Fillastre, Warner Bros. Consumer Products EMEA retail brand development director, says there are two factors that have created a positive momentum towards direct-to-retail: first is a growing sophistication among retailers which has transformed buyers into skilled marketers. Second is the fact that retailers have become huge brands themselves.
"Tesco, Carrefour and the like are not just banners on the outside of the store," says Fillastre. "They are powerful brands that can create and manage private labels. Some retailers are already managing 20 or 30 of their own brands through different formats and territories."
In the current economic climate, retailers are risk averse and are certainly not in the business of building a brand for you. This means that classic brands with heritage are attractive, as long as they can tell meaningful stories, such as the Looney Tunes Active or the Superheroes propositions from Warner Bros. It is also important that the brands have cross-territory
appeal so that retailers can build the DTR lines out to other regions.
WBCP's DTR business is diverse by any standards. There have been partnerships with Miss Selfridge, C&A, Systeme U, Inditex Group and Intersport, for example. The newest is with Co-op in Italy and a deal with a European discounter will soon be announced. Traditionally the DTR stronghold is in the apparel category where it is easier to execute and where product can be segmented for different retailers by design. More recently WBCP has taken the DTR model into food and other non-food categories and Fillastre says he is certain that it will continue to build out into other product lines.
"Three-quarters of our present DTR business is in apparel but I think we will see more DTR in non-food categories such as gift, novelty and toy," he says.
But can DTR really work for toys?
"Woolworths had the successful Chad Valley brand and, in fact, the nature of the FOB (freight on board) business and the insistence on exclusive products means that retailers are already very close to this model with toys," says Fillastre. "I also believe that some manufacturing will relocate to Europe, encouraging joint venture opportunities between licensors and retailers."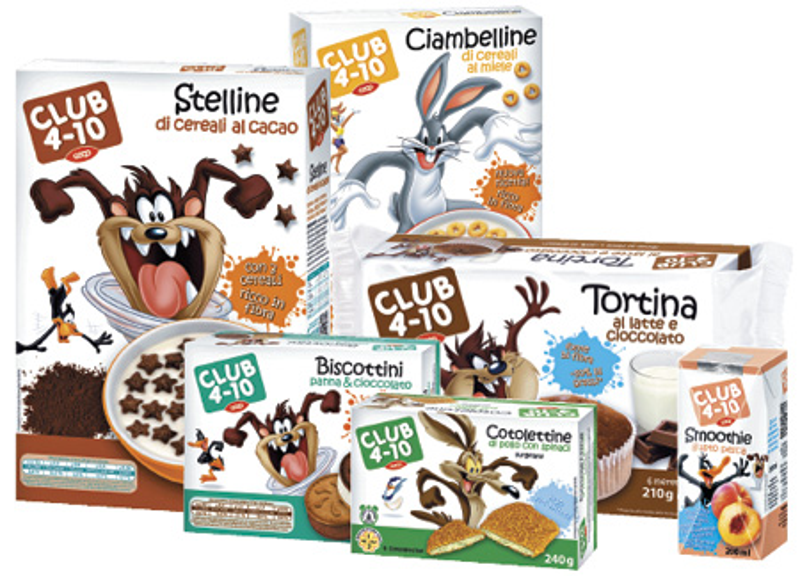 The plush partner for the UEFA (Union of European Football Association) 2012 tournament, which is licensed by WBCP, will manufacture a significant portion of its products in central Europe with a turn around time of 20 days rather than the usual months.
"It might be more expensive, but if you consider the time line, shipping and other unpredictable factors then it becomes interesting," says Fillastre.
If he had to choose a favorite DTR success, Fillastre would choose the Looney Tunes Active deal with Systeme U, France's third largest supermarket chain with 900 stores. It has a line of 200 food products for children that utilizes the Looney Tunes Active communications and messaging. It broke in 2009, has been growing steadily ever since and is now the biggest DTR food line in Europe. But it's the behind the scenes relationship that Fillastre says is impressive.
"As we have built this deal we have built a huge level of trust between Warner Bros. and Systeme U," he says. "You can see it in the way we share research, consumer insight and other sensitive information. You can see it working day-to-day. You can even see mutuality taken into consideration in the contract."
Fillastre points to the work his Spanish team has done with the Inditix Group over the last 10 years as another example of excellence, as well as a remarkable level of revenue generated over this time. And Fillastre says the treatment of Warner Bros. characters has been exemplary. The two partners have an apparently limitless ability to adapt characters to products–200 items of lingerie, for example, based just on Lola Bunny.
As the DTR business grows in scale and importance, two objectives remain clear, the first being revenue. WBCP has licensed products in some 25,000 retailers across Europe and about a third of those stock some DTR products. The second objective is to build brand awareness, although the effort to make this succeed shouldn't be underestimated.
"In some cases, if you get it absolutely right, DTR performs a great marketing role," says Fillastre. "Our deal with Miss Selfridge and Gossip Girl last year earned the brand huge exposure and it inspired many other retailers and licensees so it did a great job."
The business of DTR is exponential. The more a business employs the model, the better the model functions. Knowledge builds within the licensor, of course, but also with the retailer. WBCP now sees retailers educating other licensors about the DTR model.
Looking ahead, Fillastre says DTR business will remain vital for WBCP, working hand-in-hand with traditional licensee agreements. He believes that the biggest opportunity for growth is with existing retail partners.
"If you consider that over the next five years the growth forecast of the top 10 global retailers is $100 billion–the equivalent of the size of Carrefour today–it means the current business is going to grow. These retailers need to receive the best level of servicing," he says.
Only then will Fillastre consider the opportunities in new territories and in different retail formats. There will be more focus on the discounters, for example, and convenience chains represent a very real opportunity for capsule ranges of product.
"There is plenty of work to be done here."
Subscribe and receive the latest news from the industry.
Join 62,000+ members. Yes, it's completely free.
You May Also Like
Loading..