When Kenn Viselman came out of retirement three years ago with a new property and vision in kid's entertainment, the marketing maverick behind Teletubbies and Thomas the Tank Engine garnered a lot of attention and publicity based on his background and persona.
Since his return at Licensing Expo 2009, Viselman has been working on the production, development and marketing of his pet project, the kid's flick
The Oogieloves in The Big Balloon Adventure
.
It's been an intriguing journey, Viselman admits, and one that has taken a lot longer than the founder of itsy bitsy Entertainment originally expected. But the independent producer has maintained the wherewithal and drive, as well as the dream, to see the project that brought him out of retirement become a new standard for preschool interactive family entertainment and a big hit among its target audience of 3- to 7-year-olds and their parents.
Viselman, who is spearheading all the production, distribution and marketing efforts, predicts that
The
Oogieloves
will be the "largest independent family release of all time, with the largest opening of any film of any genre on a Labor Day weekend."
To put that in perspective, the best performing film on Labor Day weekend was
Halloween
(MGM, 2007), which grossed $30.5 million, followed by
Transporter 2
(Fox, 2005), which grossed $20 million, according to Box Office Mojo.
The Oogieloves
, produced on a budget under $20 million, will open Aug. 29 on a minimum of 3,200 screens among the top theaters including Regal, AMC and Cinemark, says Viselman, who promoted the film heavily at CinemaCon, the annual convention of the National Association of Theatre Owners, in April.
"They all agreed to support the film, offered their party rooms and other promotional opportunities, including signage throughout the theaters," he says. "We haven't done any kind of trade show in more than a decade and we are new to the film business. We hope to extend the summer season and keep the theaters busy during the day."
Viselman will make a big splash at Licensing Expo this year promoting the new Oogieloves property, including a promotional giveaway of $50,000.
Over the past three years, Viselman has spent most of his time in three cities–New York, Detroit and Los Angeles (which will premiere the film)–working all aspects of the creative process.
The movie, directed by Matthew Diamond, is based on the adventures of several characters that set out to find five lost magical balloons to save their friend Schluufy's surprise birthday. The Oogieloves include Goobie, Zoozie and Toofie, and friends J. Edgar, Windy Window and Ruffy. Actors tied to the project include Cloris Leachman (as Dotty Rounder), Carey Elwes (as Bobby Wobbly), Chazz Palminteri (as Milky Marvin), Toni Braxton (as Rosalie Rosebud) and Christopher Lloyd and Jaime Pressly (as Lero and Lola Sombrero).
Viselman believes that kid's entertainment is an underserved marketplace and aims to provide a fun experience for kids and their parents.
"While people talk about how crowded the kid's marketplace is, I believe it's baron for G-rated products and the world is desperate for it. There's a variety of superheroes and other films but they are not designed for the under 7 crowd," he says.
"I didn't want a studio coming in and saying 'Let's not make it interactive,' so we have been able to go beyond what we would have been able to do if we had more people with more opinions involved," Viselman adds. "We have found ways to bring the interactive aspect into the audience and ways to create marketing opportunities that have never been done before. We are taking a very different approach with social media, mommy bloggers and other opportunities that we never had in the past."
Viselman has already started production on a second and third movie–
The Oogieloves and the Big Family Adventure
set for August 2013, and
The Oogieloves and the Big Holiday Adventure
set for 2014. In addition, Viselman says the first 30 synopses for a TV series have already been written with hopes of hitting the airwaves in 2015.
"The goal was always the long-term potential for the property," says Viselman. "The movie is an opportunity for every family to go out and have an enjoyable adventure.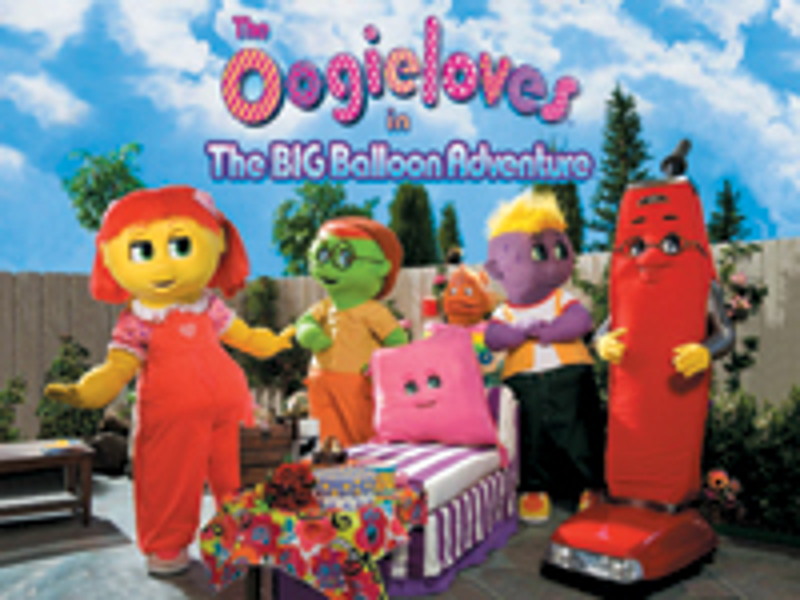 "Visual and audio cues on-screen instruct kids exactly when to get up and sit down. It's a modern version of
The Rocky Horror Picture Show
but with prompts on screen."
The potential for licensed products is strong, given the character designs as well as the music, but very little will be offered to tie-in with the August film release date.
"I knew for the first film that we would produce a very limited amount of product so we could introduce the characters in a certain way," says Viselman. "We hope to build a pent up demand based on the exposure and popularity of the film."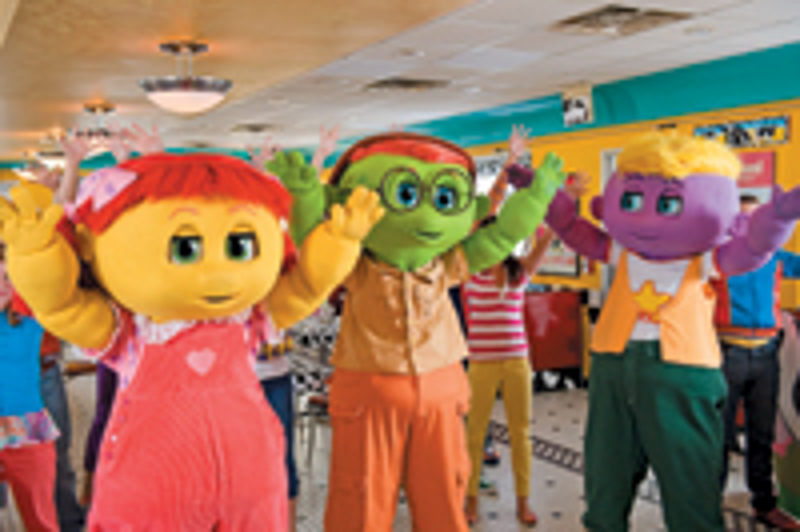 Viselman points out that there will be one key product, a plush action figure, which he is spending $3 million to promote. He says there may possibly be other products to tie-in with the release of the DVD later this year. Viselman believes there are significant opportunities in home furnishings, apparel, DVD and publishing.
Regardless of the box office performance and reviews, Viselman says he will continue to build upon the franchise. This is not a surprising commitment from the unconventional marketer who has spent the last three years creating this new kid's property.
"There is a void in the market," says Viselman. "We believe
The Oogieloves
fills that void."
Subscribe and receive the latest news from the industry.
Join 62,000+ members. Yes, it's completely free.
You May Also Like
Loading..