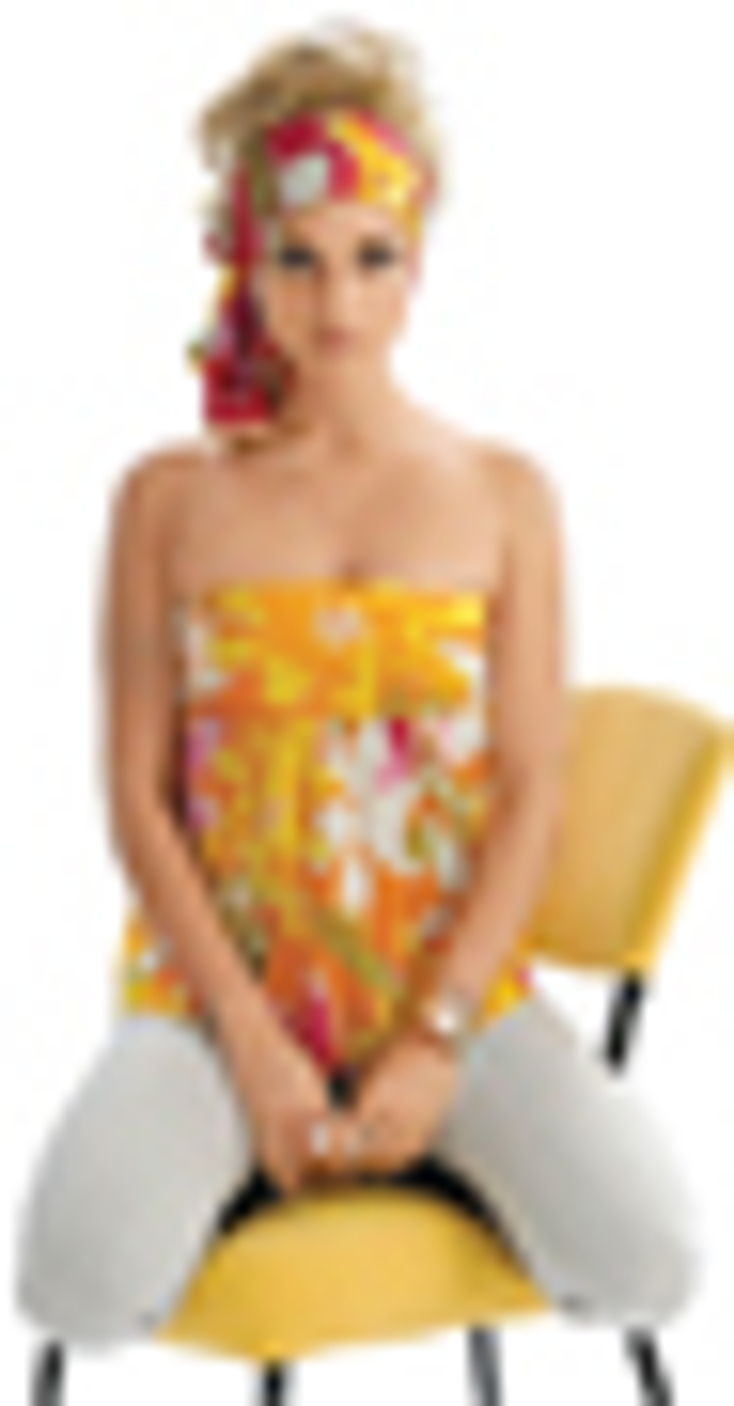 Original artwork created by the celebrated artist known as "Vera" emerges from the archives and is available for licensing.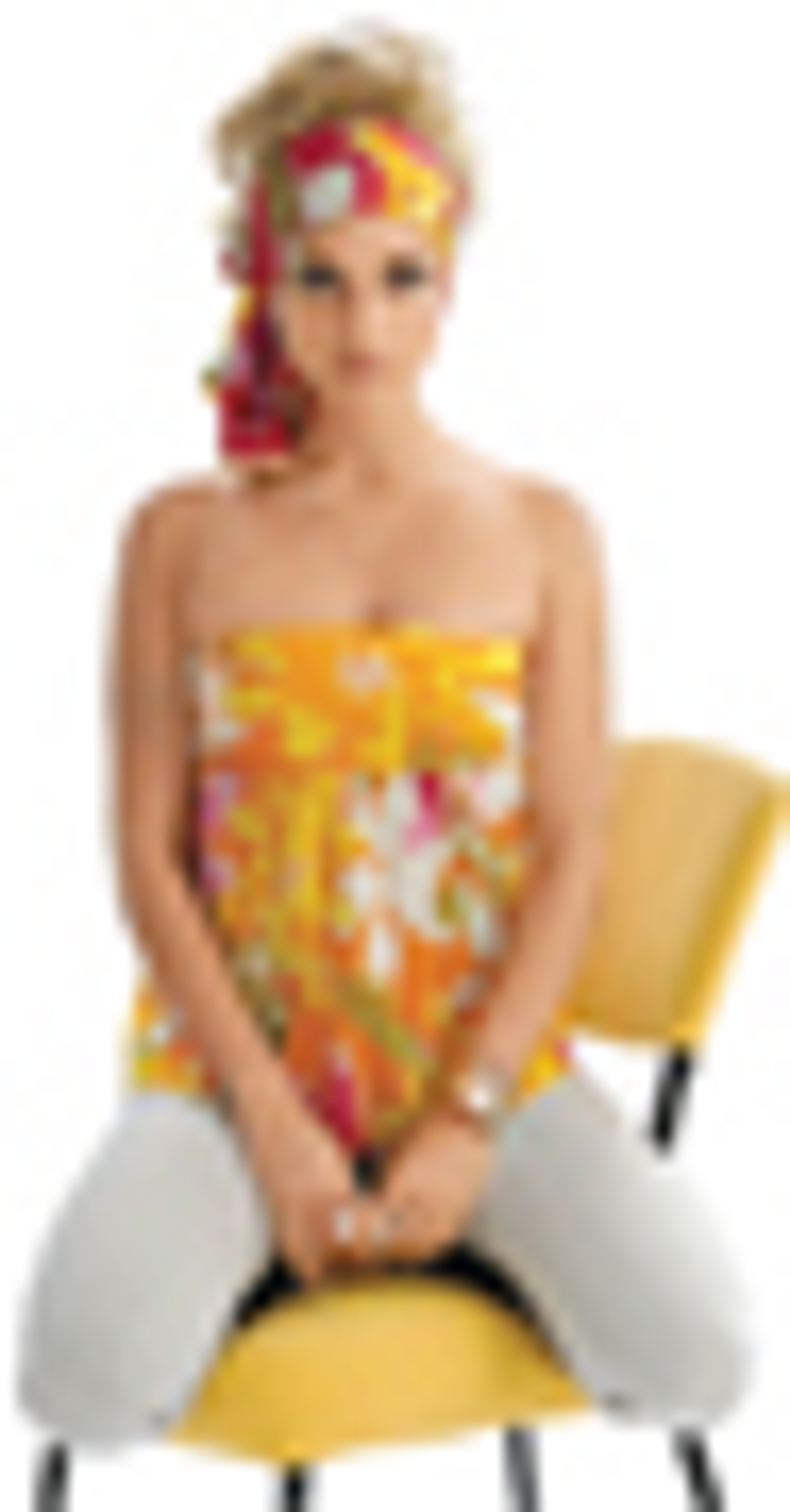 During the '60s and '70s, the artist known simply as "Vera" was a household name synonymous with contemporary style and a degree of sophistication. The energetic painter, who usually worked in watercolor, oil paints, and collage, made her mark on the art scene at a time when women were just beginning to enter the corporate world.
Her paintings, a fusion of bold color and graphic designs, were inspired by nature and Vera's exotic world travels. Blooming florals, delicate butterflies, bold geometrics, and Asian and African motifs energized the artist's canvases in a palette of vivid colors. Vera's sophisticated designs reflected the design sensibility of the Bauhaus movement and were influenced by both Japanese Sumi calligraphy and folk art.
Vera's work has been displayed in numerous galleries throughout the U.S., and in 1972, the Smithsonian Institution recognized her with a retrospective called "Vera: The Renaissance Woman." The first artist to be commissioned by the Smithsonian's Resident
Associate Program, Vera painted the "Foucault Pendulum," a popular work that was prominently displayed in the National Museum of American History. In 1975, the Fashion Institute of Technology honored her with an exhibit of 67 original paintings that dated back to 1945. Silk-screen prints and posters also were displayed.
Many of today's female consumers—both fashion and home enthusiasts—recall Vera's bold, contemporary designs and the iconic ladybug symbol that often accompanied her distinctive signature. Many of her designs were sold and licensed for fashion and home collections, and the artist is remembered for her countless contributions within the world of design. At a time when most home textiles were devoid of color, Vera spiced up the home with a warm palette of sunny oranges and yellows and cooler tones of blues and greens.
America's dinner tables once were draped with Vera's table linens, and home-cooked meals were served on her floral printed plates. Even former President Harry Truman and First Lady Bess Truman lived alongside Vera: One of her wallpaper designs was selected to decorate the walls of the White House. Marilyn Monroe, also a devoted fan, was photographed in the nude while she posed with a handful of sheer Vera scarves. The products Vera once produced now are considered vintage finds, and currently are being sold on eBay. The silk scarves, napkins, and table linens she created in an array of eye-catching colors and patterns still resonate with today's contemporary and design-conscious consumers.
A pioneer in the licensing industry, Vera fostered many successful partnerships with both domestic and international manufacturers. After a series of buyouts, several management mishaps, and Vera's death in 1993, her vast archive of contemporary work ended up in a storage facility in Georgia. In 2005, fashion industry veteran Susan Seid purchased the collection, and aims to rebuild the brand through licensing.
Vera's art-based licensing business evolved in the late '30s when she married textile merchant George Neumann, who encouraged her to apply her contemporary painting designs to textiles. In 1943, she sold the first of many designs to F. Schumacher & Co. As the business thrived, Vera and George decided to take on a partner and teamed up with F. Werner Hamm to establish Printex, Inc., a company that manufactured table linens.
Vera's New York City kitchen soon was transformed into an artist's studio where Vera busily worked at translating the designs from her original paintings into textile patterns. The collection was sold at B. Altman & Co., a department store based in Manhattan. The cotton and linen textiles used for the placemats and table linens became scarce and rather expensive after WWII, so the Printex partners took out a loan to finance the purchase of parachute silk left over from the war and new printing equipment. The monochromatic floral and leaf patterned scarves that Vera became known for soon followed. Vera later began licensing her artwork for sheets and towels (Burlington Co.) and plates (Mikasa and Island Worchester). The collection was available at some 20,000 specialty and department stores worldwide.
Vera's licensing legacy continues with Seid's purchase of the collection. She is working in collaboration with D&E Marketing Group to create and distribute a new collection of licensed products based on original Vera designs. "Young fashionistas love the prints and modern silhouettes, and those who grew up with Vera are excited to have her back," says Seid.
The fashion executive aims to move the Vera brand into all categories of the home. "Sleepwear, swimwear, handbags, and fragrances are other key areas of extension," reveals Seid. Two licenses have been inked to date, including Babtech Group for contemporary women's apparel, and Collection XIIX for scarves and hair accessories. The collection will debut in spring '07 at select department stores and better specialty stores. Suggested retails will range from $35 to $350.
A public relations strategy and advertising program will support the spring launch. Buzz also was generated through the press, with coverage targeting the fashion crowd through articles in
The New York Times, Women's Wear Daily,
and
Marie Claire.
In honor of Vera's artistic achievements, The Vera Company seeks to continue the artist's legacy through further exhibition. Plans include a retrospective of Vera's art, which will travel throughout the U.S.
Subscribe and receive the latest news from the industry.
Join 62,000+ members. Yes, it's completely free.
You May Also Like
Loading..