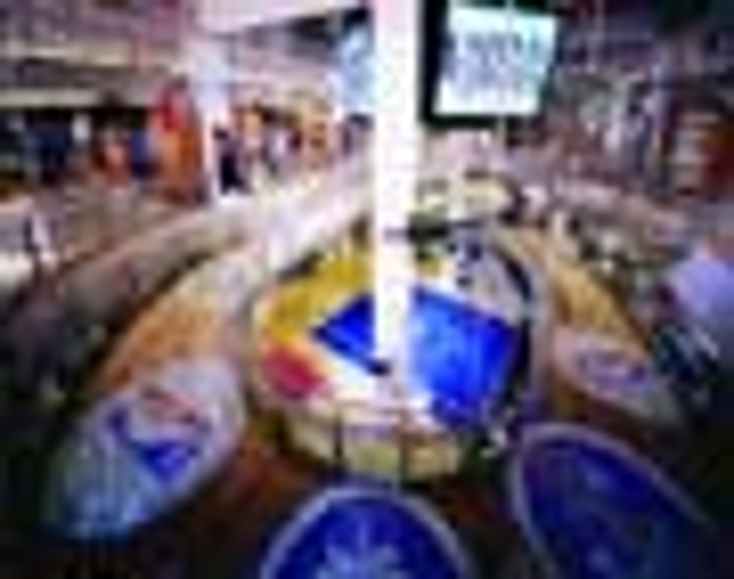 ]>The events of 9/11 created an instant demand for FDNY and NYPD merchandise-and two big problems: insufficient supply and an onslaught of counterfeit goods.
Every business has peaks and valleys, perhaps none more so than licensing. Still, even an industry inured to the sudden growth spurts and precipitous declines of whatever is the hot commercial property du jour was taken aback by what happened after the 9/11 tragedies. The events of September 11 were numbing in their own right. However, the instantaneous demand for merchandise bearing the logos of the New York City Fire and Police departments-the day's biggest heroes-created a twofold problem. First, it created a situation where supply could never meet demand. Everybody wanted some FDNY or NYPD memorabilia, such as the cap then-Mayor Rudolph Giuliani wore as he tirelessly walked his rounds. Second, with demand raging across an enormous range of consumers, it also catalyzed a kind of perfect storm for counterfeiters. Even in New York, which gave birth to street vending, sidewalks were packed beyond memory with peddlers selling ersatz FDNY and NYPD merchandise, along with anything they could find that was red, white, and blue. In many cases, the acronyms were combined with an American flag. From just outside Ground Zero to Times Square and beyond, peddlers and New York's many souvenir stores were jammed with bogus goods. "You could buy it on every corner in Manhattan," says attorney Jeffrey Laytin, a partner at Salans Hertzfeld & Heilbronn, now working on behalf of both the New York City Fire Department and the Police Department. "They were all selling bogus merchandise, because the demand for these logos (FDNY and NYPD) was like nothing I've ever seen in this business."Laytin is a counterfeiting protection expert, who's seen it all; a man who habitually calls counterfeiters "the bad guys." Notre Dame, Tiger Woods, and Disney are among the licensing icons that have used him to fight rampant counterfeiting. So when he says FDNY/NYPD counterfeiting was unrivaled, you have to listen. Still, what made this case so different was not only the extraordinary amount of trademark infringement, but the fact that both the NY Fire and Police organizations were just getting around to putting their licensing programs in order when the World Trade Centers fell. Feel-Good MerchandiseIn addition to its enormous appeal to America's newfound patriotism, genuine logoed FDNY and NYPD merchandise has the benefit of making consumers who buy it feel good. Money raised benefits for either the NY City Police Foundation or the NY Fire Department's Fire Safety Education Foundation. Soon after 9/11, $1 million was donated to pay for grief counselors serving the bereaved families of fallen policemen and firefighters.
Prior
to 9/11, both NYPD and FDNY had small programs. The New York City Fire Department's Fire Safety Education Foun-dation had a couple of licensees and had been sourcing goods for the retail portion of its Fire Zone education center in Rockefeller Center since October 2000. That store was doing $3,000 to $4,000 a week in business. After 9/11, customers lined up around the block, and in its busiest week prior to Christmas, the store sold around $250,000 of FDNY products. Boutiques have sprouted in Bloomingdale's flagship Manhattan store and in its Roosevelt Field, Long Island location.
The FDNY licensing program has flourished. From a couple of licensees pre-9/11, it now has 16 in various stages of obtaining agreements-making everything from bath toys to Limoges porcelain figures that currently retail for upward of $125. Matrix, with a cap and T-shirt exclusive, is FDNY's biggest licensee. It added licensed FDNY bottled spring water in May, but, at press time, distribution was limited to the Fire Zone store. Marjorie Morris, a former Disney licensing executive, was hired in December as the NY Fire Safety Education Foundation's first director of licensing. She sees a future with likely extensions into home d¯r, publishing, gifts and collectibles. What's the appeal? It starts with authenticity and ends with a tug at the heartstrings.
"For designer companies to become a brand, they have to create an emotional element through marketing," Morris says. "We don't need to manufacture one, because these are real life Supermen." All Morris' deals are for three years, with royalty rates of around 15 percent, so apparently her licensees are equally confident. The Fire Safety Education Foundation will have an unmistakable presence at this year's Licensing Show; a ladder truck will be parked at their booth.
Good vs. Evil
Some counterfeiting was already going on-mostly limited to souvenir stores-so both NYPD and FDNY had begun to release their licensing programs even prior to 9/11. However, trademark registrations weren't even complete by 9/11, which made the usual seizure of counterfeit goods impossible. As a result, the most effective enforcement was a PR campaign that fed a press hungry for any 9/11 story, especially one in which the forces of good and evil were so clearly defined. Another effective deterrent saw cops entering stores and telling the proprietor in no uncertain terms that their goods were bogus. A letter-writing campaign to legitimate retailers, such as Modell's, Hudson News, and the many airport gift shops across the country selling bogus goods also had a desired effect-the legit retailers, many of which did not know they were selling bogus goods-dropped them.
"In a case like this, that's all you can hope for," says Laytin. State trademark registrations are complete, he says, with federal registrations pending. One civil case against an infringer is underway.
Still, peddlers are more difficult to stop than brick-and-mortar-retailers. "We're doing better on the West coast than the East, because you don't have the street vendor problem out there," says Stephen Ruzow, president of women's wear for Kellwood and an honorary fire commissioner, who runs the program for the Fire Safety Education Foundation. Apparel now comes with lengthy legal warnings on hang tags and on interior labels.
Enforcement problems were compounded, since NYPD and FDNY had not previously protected their marks. So while the problem before 9/11 was small, there were years during which unlicensed products were sold. However, many buyers wanted to do the right thing, once they learned. "It wasn't the usual case, where consumers don't care," says Morris. "They want to buy product that benefits the right people."
Police Patrol
The New York City Police Museum sold some licensed goods, before licensing rights recently were transferred to the NYC Police Foundation. Three months before 9/11, Joester Loria Group started working for the NY City Police Foundation. COO Joanne Loria says she had six licensees on board, with a dozen more pending and as many as 30 possible by year's end. "The potential is vast, because the appeal cuts across so many age groups," she says. Apparel licensee Changes was one of the earliest licensees and probably still the biggest. It has an NYPD line of sportswear-caps, sweats and Ts, plus baseball and football jerseys.
"We're doing really well with it and consider it a long-term brand, because New York gets six million tourists a year and they all know the logo now," says Will Thompson, a Changes vice president. He says Changes has approximately 1,600 accounts selling NYPD-licensed apparel, "and almost every one was selling bootleg merchandise before they bought from us."
Since it is a police department's name and logo that is licensed, some things don't pass muster. No stickers or badges could be passed off as the genuine article. While toys will be an obvious focus, Loria says no weapons will bear the logo; neither will software or video products that have gratuitous violence. Even action figures won't have pistols that can be removed from miniature holsters. Nor will the Twin Towers image appear on any product. Bobbleheads are also a no-no for the NYPD-licensed product, even though FDNY has no problem licensing them. Both Ruzow and Loria each say annual retail sales of $30 million to $40 million were attainable. Ruzow says he expected to return $4 million to $5 million annually to the Fire Safety Education Foundation.
Profitable Future?
Still, the biggest question is how long the appeal will last. "The frenzied buying purely fueled by emotion is somewhat diminished," says Loria, "but demand probably will increase with the (9/11) anniversary and the holiday season. And we're finding companies are willing to pay a little more to have the [FDNY and NYPD] marks as a way of giving back."
Policemen and firemen have a timeless appeal, and patriotism is in vogue. Still, in an industry where everyone thinks they've seen it all, this is uncharted waters-a licensing boom based on tragedy. "I haven't seen that before," says Laytin, "but we still remember Pearl Harbor, so I think it will endure."
Another legacy could be the adoption of similar licensing programs by other cities noting New York's success. That would be a new source of revenue-something cash-strapped municipalities are always seeking.
"This is really so different from any kind of licensing I've ever done," says Ruzow. "It's less about how much money we can make and more about what good we can do with the money we bring in."
Subscribe and receive the latest news from the industry.
Join 62,000+ members. Yes, it's completely free.
You May Also Like
Loading..