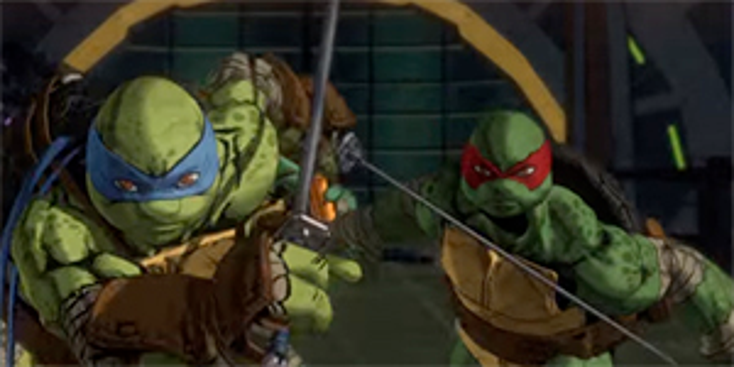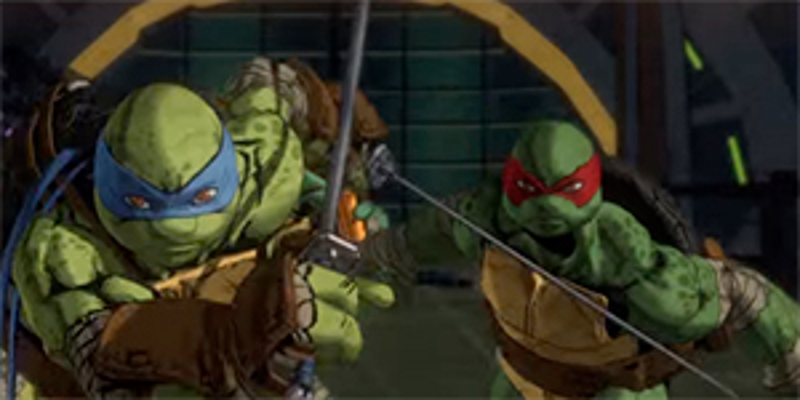 In advance of the September premiere of Nickelodeon's new "Teenage Mutant Ninja Turtles" television series, Toys 'R' Us is featuring an extensive line-up of TMNT merchandise.
Displayed in a dedicated space designed to look like the Turtles' sewer lair, the collection currently includes action figures, vehicles, role play items and playsets from Playmates Toys.
"Nickelodeon has a hit on its hands with this re-launch of 'Teenage Mutant Ninja Turtles,' and we fully expect kids to be clamoring to play with their favorite heroes in a half shell," says Lisa Harnisch, vice president and general merchandise manager, Toys 'R' Us, U.S. "We worked closely with Nickelodeon and Playmates Toys to create Teenage Mutant Ninja Turtles merchandise and be the first to offer these items in our stores so fans can experience the magic of Turtle power even before the show airs."
TRU plans to expand its dedicated Turtles sales area as additional items begin to arrive in August.
"We're excited that Toys 'R' Us is rushing
Teenage Mutant Ninja Turtles toys to their shelves, proving the strength of Turtle Power," says Manuel Torres, senior vice president, global toys, Nickelodeon Consumer Products. "Creating the atmosphere of the Ninja Turtle's sewer lair in their stores makes it look like the Turtles are leaping out of our TV series and into kids' hands."
Also in August, TRU will fully launch a dedicated page on their website featuring downloadable content for Turtle fans, including wallpapers and coloring sheets. Kids will also be able get a sneak peek at Nickelodeon's upcoming show.
"Working with Toys 'R' Us to offer this updated version of the Teenage Mutant Ninja Turtles in their stores first is absolutely the best way to re-introduce kids to these iconic characters," says Karl N. Aaronian, senior vice president, boys marketing, Playmates Toys. "This innovative toy line gives everyone the opportunity to recreate that unique Ninja Turtles experience, and fans will love the incredible Toys 'R' Us exclusive products based on the show."
The new CGI-animated series, "Teenage Mutant Ninja Turtles," will begin airing on Nickelodeon in the U.S. Sept. 29 with a one-hour special event.
Subscribe and receive the latest news from the industry.
Join 62,000+ members. Yes, it's completely free.
You May Also Like
Loading..