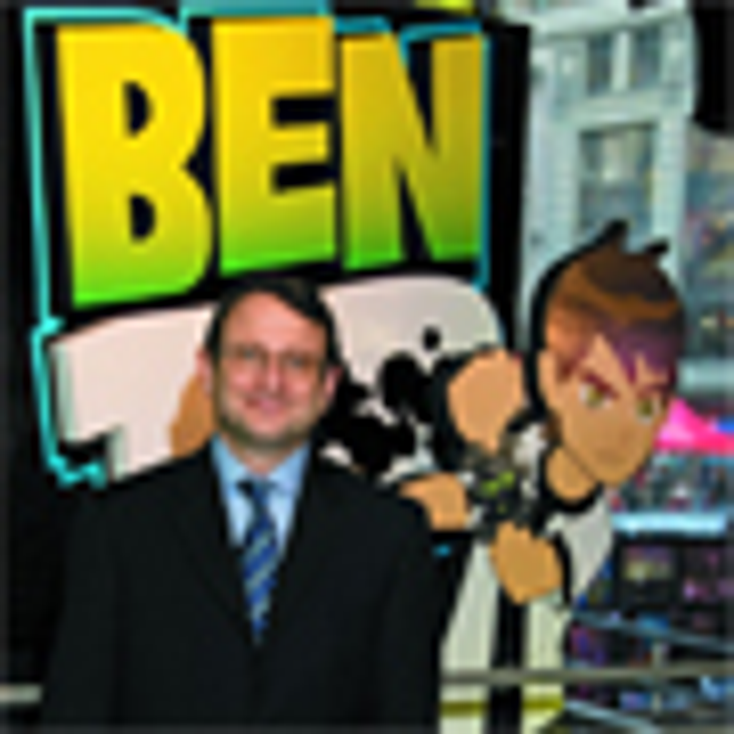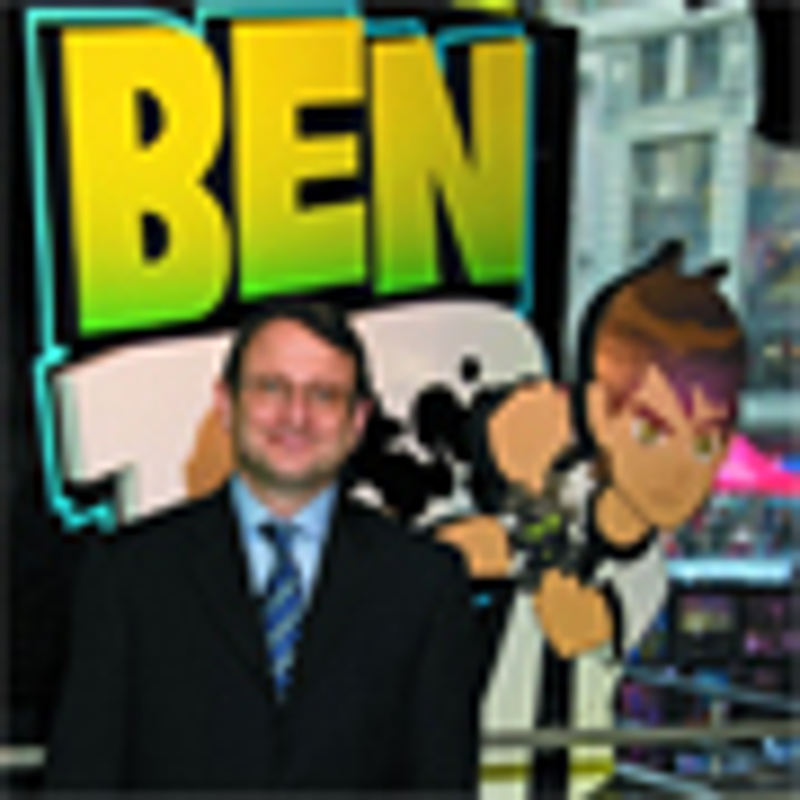 Since former Target executive Jerry Storch took over as chairman and CEO of Toys "R" Us almost two years ago, it's been one change after another as the steadfast executive continues to lead the effort to turn around the venerable global specialty retail chain and return it to the glory days when TRU was truly synonymous with toy merchandising and dominant in toy retailing.
Since February 2006, Storch has assembled an entirely new roster of executives that he refers to as the "dream team of retailing." He's cleaned up the stores and improved the customer-service amenities garnering widespread acceptance among consumers for their appearance with service scores up by hundreds of basis points year over year for two years in a row. He's revamped merchandising with a greater focus on differentiation, exclusivity, and in-store boutiques. And he's grateful the company was taken private with the leveraged buyout by KKR, Bain Capital, and Vornado in March 2005, eliminating the constant pressure on performance from Wall Street and allowing him to concentrate on the future.
Overall,
Storch has instilled at TRU a more consistent strategic focus, more stability, and a greater sense of purpose, as well as a better understanding of the basics of retailing and consumer trends and demands.
TRU is on the threshold of once again becoming a growth company. With more than 1,500 stores in 35 countries and $13 billion in annual sales, TRU is opening new stores again, having some fun again, and—most importantly—improving financial performance. The company reported in its 10K filing net income for fiscal 2006 of $109 million.
Yet with all his new strategies and accomplishments implemented in such a relative short period of time, Storch is not done—nor is he basking in the aura of success and recognition that was reinforced in June when LIMA, the International Licensing Industry Merchandisers' Association, presented him with the Retailer of the Year award. In fact, he readily admits the turnaround is not over, nor will it ever be.
"It's clearly still a turnaround. The opportunity is massive and I won't declare victory ever," emphasizes Storch. "We are a growth company, which is a change from recent years, and you'll see that growth as we go forward."
Storch remembers vividly the state of the company when he took over in February 2006 and it's obviously not a fond memory. The fact is that TRU was in deep trouble and haunted by the lingering effect of months of negative headlines such as the one in the New York Times in August 2004 that stated: "Toys 'R' Us Says It May Leave the Toy Business."
"There were questions about whether the U.S. toy business would be liquidated and sold off for real estate, whether Babies 'R' Us would be spun off, and if the international business would be separated," Storch recalls. "These types of questions might make great reading, but they do a great disservice to the people within the company. There was a disruptive period surrounding the sale of the company, so I have been trying to make sure we continue to move past that."
Dream Team
As he completes his second year with TRU, Storch is proudest of the new team he has assembled. "We have built one of the top teams in retailing in a relatively short period of time," he says.
Storch and his new executive team certainly have moved swiftly to make dramatic changes, to improve all aspects of the retailer's business, and to reestablish the pride and commitment in the company internally as well as the brand image to consumers.
Storch's "dream team of retailing" features executives from several retail chains including Ron Boire, president of TRU North America, formerly a Best Buy merchandising executive; Claire Babrowski, executive vice president and chief operating officer, formerly a Radio Shack and McDonald's operations executive; and Robert Giampietro as senior vice president of trend and innovation, a former Target executive.
"TRU allowed the market to turn into a discount-oriented, plastic-by-the-pound market and we are now reasserting our position as the toy authority," says Storch. And he adds that the company will "continue to strengthen its position as the baby authority at Babies 'R' Us."
One of the most important initiatives—and the strategy that will drive growth in the future—is the opening of "combination" stores that brings the retailer back in some ways to the original TRU concept that integrates the toys with juvenile products.
"We will be investing significant capital in improving our stores and opening our first U.S toy stores in some time," says Storch. "The primary difference in these stores vs. stores built in the past is aggressive integration of the juvenile business and the Babies 'R' Us format."
Four "combination" stores were opened this fall and Storch says the company plans to open a double-digit number of stores in 2008, although the exact number has yet to be released by the company. The retailer already operates the integrated stores in Spain, Canada, and Japan and will continue to expand them in France, Germany, and the UK.
Formulating a Strategy
Storch also believes that on-trend, exclusive products, creative merchandising, and licensing are critical to TRU's ongoing turnaround.
"We need to make sure products we sell are differentiated and, in some cases, better than the products we sold in the past," Storch says.
"Licensing is fantastic for TRU," he adds. "Licensing gives us the vehicle to differentiate the company from discount stores and provides an opportunity to take what would otherwise be a commodity and make it something special.
"The rock-star theme (
i.e.
, Hannah Montana and High School Musical) is one of the hottest trends we've seen in toys this year and we have expanded that more than any other retailer," Storch says. "Little girls think it's fabulous; it's a dominant statement of the year's hottest trend and that's what we should stand for."
In addition to the juvenile category, Storch said TRU would continue to expand its electronics business as well as all the categories that comprise the spectrum of family entertainment.
Among some of the recent licensing and merchandising initiatives that exemplify TRU's strategy are:
Ben 10. Introduced last month, the latest boutique features this Cartoon Network property in conjunction with the first live-action movie, Race Against Time, which debuted Nov. 21.

Pokémon. In June, TRU debuted a Pokémon boutique with a wide range of products as well as video of the newly released movie Pokémon Ranger and the Temple of the Sea.

Pop-up store. TRU opened a temporary 25,000-square-foot holiday store in downtown Manhattan, showcasing the season's hottest products and New York themed souvenirs.

Exclusive products. Hannah Montana Doll Tour Bus by Play Along; Hokey Pokey Elmo by Fisher-Price; Monopoly Pink Boutique Edition Board Game by Hasbro; and the Imaginarium Glitter Suite Dollhouse by Toys "R" Us.
In the future, Storch believes there is growth and opportunity in the construction area, learning products, electronics independent of video games, eco products, and video games.
The TRU e-commerce platform, which was revamped 18 months ago when the company partnered with GSI Commerce and Exel, remains an important marketing and merchandising opportunity.
"The Web is a key part of the company's strategy in its own right as a retail channel, but equally important as a marketing vehicle for our stores," Storch explains. "We know from our research that many customers come to the Web site to preview what we sell and then they go to the store to purchase it. We're making great progress in our second year on a new platform."
Partner Support
As evidenced by many of the new merchandising initiatives, it's not surprising that the supplier and licensing community have been supportive of Storch and his team's goals.
"We have great support from suppliers," says Storch. "Some suppliers may have felt TRU was not on the right track in the past and they didn't have the proper hearing about their products and programs. But now I hear from supplier after supplier that they recognize TRU is on a growth track making thoughtful business decisions, that we are proceeding based on facts, and that we have an enhanced trend flair and marketing flair. TRU represents a great opportunity for them to grow their business with us."
While the impact of the numerous toy recalls has affected many companies, TRU was at the forefront of the controversy and proactive in its response and efforts. Storch testified before a Senate hearing on toy safety in September and the company created a special Web site dedicated to safety (see "Safety Zone").
Despite the negative impact and inherent problems with the product recalls, Storch believes that the "good news is that toys are being made safer."
As for the future, Storch is excited about the potential of TRU. "The opportunity is to start growing new stores with vigor and keep remodeling older stores so TRU can be the best it can be," he says. "We need to keep improving our merchandise and differentiating our products so more and more distance will separate products we sell at TRU vs. those sold at mass merchants and discounters.
"And," he adds, "we believe the new store format is most convenient for parents to buy baby products and older kids' products together. It's the heritage of TRU to have that strong juvenile area in the store and we're going to make it even stronger."
There's no doubt that Storch's turnaround plan has been working and slowly transforming into a game plan for growth.
"We are playing to win," says Storch. "It might sound like a slogan, because it is a slogan. But it means that we are not playing to defend a position, we are playing to grow the company and we're going to succeed as a team."
Subscribe and receive the latest news from the industry.
Join 62,000+ members. Yes, it's completely free.
You May Also Like
Loading..