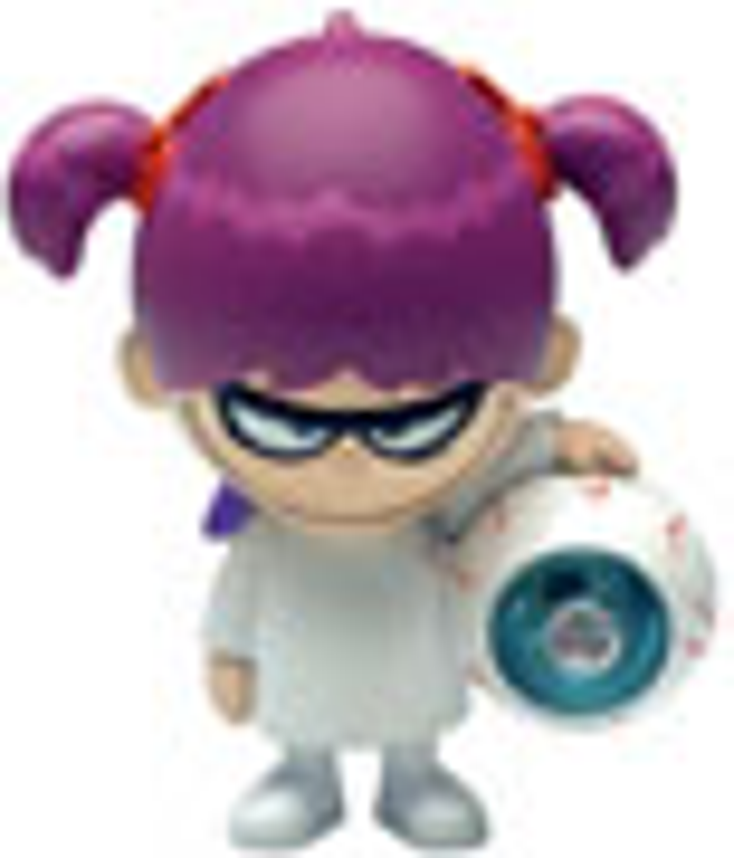 ]>
A new breed of celebrity is on the market today, but you won't catch them on the silver screen rubbing elbows with Brad Pitt. Instead, you're more likely to spot them at the local bistro rubbing pork with pepper.
Americans have always had a love affair with food, so it's no surprise that in recent years the chef has been elevated to celebrity-like status. The 2004 Betty Crocker Kitchens "How America Cooks" Study revealed that 71 percent of adults enjoy cooking and get personal satisfaction from it. As chefs continue to gain exposure in the mass media (think the 24-hour Food Network along with various food-related segments on CBS, NBC, and ABC), opportunities in licensing are ripe for the picking.
According to a published report by the NPD Group, licensed properties in the housewares and home goods business tend to come from three major areas: celebrity chefs such as Wolfgang Puck and Emeril Lagasse; established brands or trademarks extending themselves such as KitchenAid with cookware,
bakeware, kitchen tools, and cutlery products; and designers such as Ralph Lauren, Calvin Klein, Vera Wang, and Kate Spade. Licensing in the culinary arena has been around for years, notes Dorsey & Whitney LLC licensing and advertising lawyer Pamela Deese, from Julia Child to The Galloping Gourmet to Martha Stewart. "It's not new that chefs are doing programming with cooking," she says. "But because licensing has become more significant over the years, there are more opportunities for chefs to delve into licensing." But while culinary stars may translate into more business for culinary products, they don't necessarily translate into celebrity-branded sales. "There is a certain amount of hesitation when it comes to extending products beyond cooking," explains Deese. "Martha Stewart was able to move beyond cooking and into entertainment, home décor, bedding, etc., because she is a celebrity figure." Essentially, says Deese, chefs really have to have the concept of entertainment down before they can delve into avenues beyond kitchen products.
Still, specialty retailers in larger markets are able to translate branded kitchenware products on their shelves into higher sales, so don't rule them out. Hard goods with the stamp of approval from well-known celebrity chefs can provide a strong complement to existing stock.
Home Cooking
E.W. Scripps company the Food Network is banking on its blend of likable hosts, diverse personalities, and, of course, food to open up a variety of product extensions both in and out of the kitchen. In June, United Media announced plans to extend its licensing program with the Food Network to include "comfort food" cook Paula Deen of the hit show,
Paula's Home Cooking.
Planned consumer products will launch in fall 2005 with possible extensions into home and garden slated for 2006. Says Joshua Kislevitz, senior vice president of licensing, domestic, United Media, "The show has built a loyal fan base, has a unique style, and goes beyond just being about food. The warm and comfortable feel of Paula Deen can easily translate into licensing."
Licensing initiatives also will continue to unfold for the overall Food Network brand, as well as network series
Unwrapped.
"As Food Network continues to grow and build its core audience, fans will look naturally to retailers for products and services that deliver on what they've seen or learned about food on the network," explains Adam Rockmore, senior vice president of marketing and interactive communications, E.W. Scripps Network.
Recipe for Success
Think "Emeril Lagasse," and one word comes to mind: "Bam!" But what about "multimillionaire"? Lagasse has amassed a small fortune since opening his first restaurant in 1990 and infusing new life into the Food Network in 1993. He now operates nine restaurants, soon to be 10: three in New Orleans, two in Las Vegas, two in Orlando, one in Atlanta, and one in Miami with another on the way. Lagasse's business structure comprises two sides: the restaurant side, Emeril's Homebase, and the licensing side, Food of Love Productions LLC, which oversees partnerships with companies such as Brown-Forman Corp. subsidiary Fetzer Vineyards and B&G Foods Inc. Roseland, NJ-based B&G Foods manufactures, sells, and distributes a diverse range of high-quality branded food products, and has worked with the chef for four years. Lagasse creates recipes, which B&G then produces in larger formats. In total, B&G Foods produces 45 Emeril-branded products, with seasonings and pasta sauces accounting for the largest sales. According to published reports, B&G recently spent $5 million on a campaign with
Good Morning America
and the ABC Network to pitch the Emeril brand. A wise investment if you consider that Lagasse's products bring in $50 million annually for B&G and are sold in supermarkets, club stores, mass merchants, and specialty retailers. Also of note is the deal with All-Clad Metalcrafters, a subsidiary of Dublin, Ireland-based Waterford Wedgewood plc. Lagasse partnered with the company roughly three years ago in a deal that has yielded a stainless steel line, a bakeware line, and a non-stick cookware line, to name a few. Along with Lagasse's other sources of revenue are his cookbooks (he's sold more than 4 million total copies); his partnership with Fetzer Vineyards; his cutlery deal with Solingen, Germany-based cutlery maker Wusthof; and his flatware and glassware deal with Waterford Wedgewood. Linens 'n Things currently offers Emerilware cookware sets, as well as hard anodized frying pans, stainless steel open stock cookware, and Wustof Emerilware gourmet cutlery.
Perhaps the best-known chef-restaurateur, Wolfgang Puck is ranked as
Forbes'
75th highest paid celebrity, personally raking in $11 million per year and employing close to 5,000 people. Puck can be seen regularly on the Food Network's
Iron Chef America
and ABC's
Good Morning America,
and his brand appears on everything from cookware to canned soups to frozen pizza. In 2003, WP Beverage Partners LLC developed a Wolfgang Puck-branded bottle latte drink, and Tribune Media Services launched a weekly syndicated newspaper column, Wolfgang Puck's Kitchen, in 13 publications throughout the U.S. and Canada. Along with six fine-dining restaurants, Puck also operates a chain of 40 casual Express restaurants.
The newest hottie in the kitchen is 33-year- old Tyler Florence, named
People
magazine's "Sexiest Chef Alive" in 2003. In addition to three shows on the Food Network--
Food 911, Tyler's Ultimate,
and
How to Boil Water
--Florence recently put out his first cookbook "Real Kitchen," (Clarkson Potter), with two more to follow. He also has a line of cookware at Mervyn's with a national rollout planned for Target stores in October.
Fashion Plates
Never far from the latest trends, design houses including Ralph Lauren, Vera Wang, Kate Spade, Calvin Klein, and Versace are attaching their names to fine china and everyday dinnerware. While a Versace gown might break the bank, the Italian fashion house offers a beautiful selection of more moderately priced Rosenthal china, which also is featured at Chicago's TRU restaurant. Known for her clean, contemporary yet feminine couture designs, Vera Wang has turned her notable talents to the world of tabletop with her Wedgwood china. Kate Spade's whimsical designs dot a new china collection from Lenox, and Lauren by Ralph Lauren partnered with Mikasa on a tabletop collection that debuted this spring.
Brands also have capitalized on the culinary craze. KitchenAid built its reputation on a classic stand mixer and has leveraged that success to create food processors; coffeemakers; and accessories that convert its powerhouse mixer into a vegetable slicer, meat grinder, sausage stuffer, and pasta maker. In addition, KitchenAid has a fair share of brand name appliances such as the KitchenAid Briva In-Sink Dishwasher, the KitchenAid Outdoor line, and the new line of KitchenAid Stainless Steel Sinks.
In 1973, Carl and Shirley Sontheimer unveiled what they called a food processor at the National Housewares Exposition in Chicago. By 1988, the Sontheimers' ingenuity had given birth to Cuisinart. In addition to its food processors, Cuisinart today manufactures several lines of professional-quality cookware and a complete range of kitchen electrics. The company also operates the CuisinArt Resort & Spa, a luxurious culinary getaway on the Caribbean island of Anguilla.
Subscribe and receive the latest news from the industry.
Join 62,000+ members. Yes, it's completely free.
You May Also Like
Loading..