Turner CN Enterprises positions its flagship comedy series 'Adventure Time' and 'The Amazing World of Gumball' for international growth.
It's easy to credit mega hits like boy's animated action series "Ben 10" and the new "Ben 10 Omniverse" with fueling the more than $2.9 billion in global consumer product retail sales (and ensuring the No. 19 spot on
License! Global's
Top 125 Global Licensors report) for Turner CN Enterprises, but that is not the whole picture.
TCNE's comedy platform is quickly picking up momentum around the world and from this, increasingly popular product programs are springing up.
This year, the hit "Adventure Time" is leading the charge into Europe, the Middle East and Africa and beyond with a complete product roll out.
"Over its 20-year history, Cartoon Network has had phenomenal success in making kids laugh. It has gone from being funny to ground-breaking and tongue-in-cheek," says Alan Fenwick, vice president, TCNE. "The series 'Adventure Time' is exactly that–it's
relevant to today's kids."
"Adventure Time" is a quirky animated kid's comedy centered on the off-beat adventures of Finn, a human boy with an iconic hat, and Jake, a wise dog with magical powers, in the Land of Ooo. The duo spends each episode battling evildoers, saving princesses and narrowly avoiding mayhem in all sorts of random escapades. The series, which was created by Pendleton Ward, initially premiered in the U.S. in April 2010 and quickly rolled out globally thereafter. In the EMEA region, the series began to air in January 2011 in some territories, with a debut in the U.K. and Spain in March 2011. Today, the show is a top 10 performer for TCNE (as of Q1 2012) in the U.K., Spain, France, Italy, Poland, Hungary and Romania. The series is constantly gaining viewership in EMEA, with a 23 percent increase in viewers in Q1 over the previous quarter. It's also a draw online, with viewers and consumers accessing content from nearly every region. TCNE continues to grow its brand awareness virtually, as well.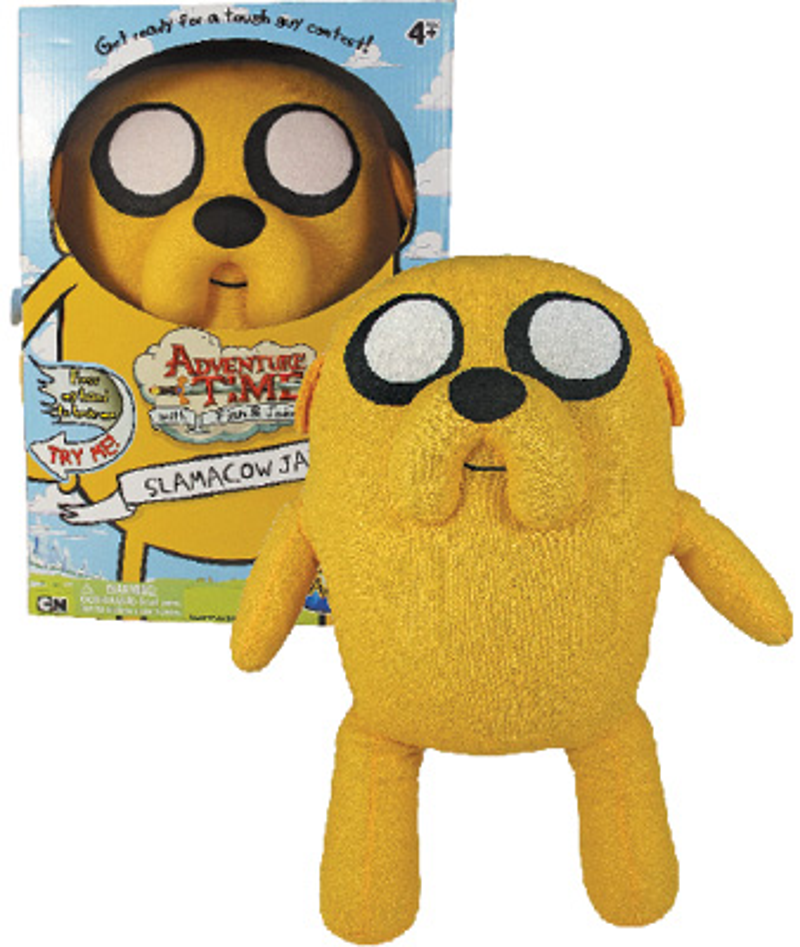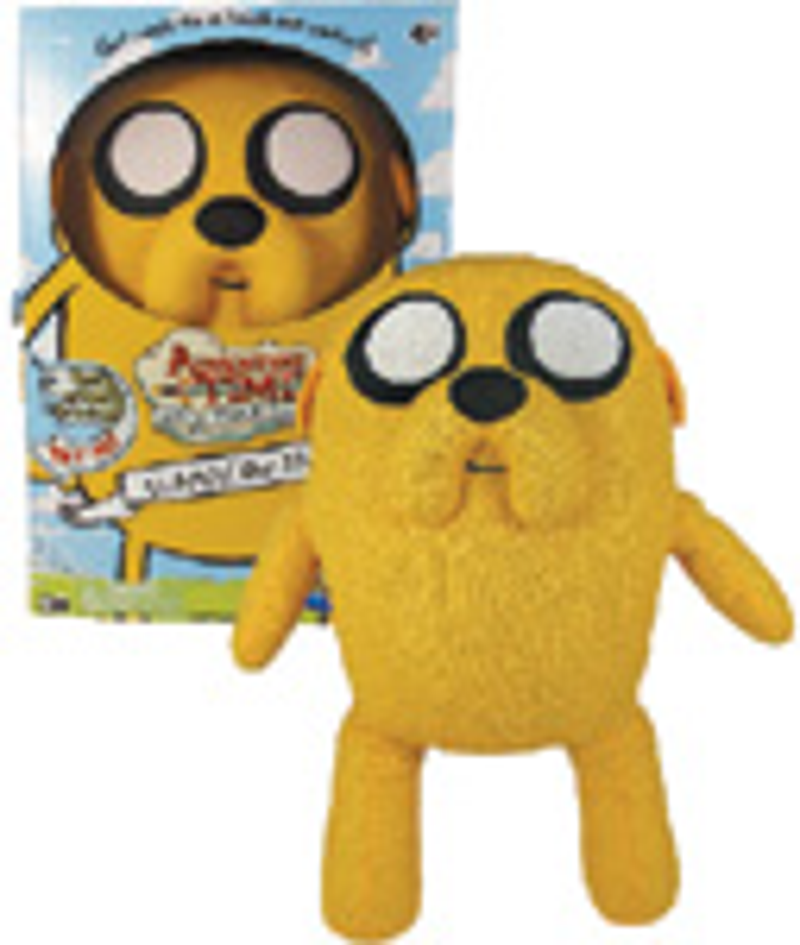 Although the series' target audience is boys ages 6 to 9, older children of both genders and, increasingly, adults and teens, are embracing "Adventure Time."
"When we took 'Adventure Time' on, we knew it had a broad following," says Fenwick. "Through social networking and blogs, we were able to connect with fans very early on, and it was apparent that there was an older [demographic skewing] demand before a younger one."
TCNE plans to roll product out to children first in EMEA (an opposite approach from the U.S., he says, where product was geared to older children and adults first), and play to the show's core demographic and viewership in the region. In the U.K., the series airs during a kid's slot.
Early product partnerships found ranges of goods in national U.S. retailers such as Hot Topic, establishing the demand for product solidly–the U.S. saw 100 percent sell-through on its toy range at launch, according to TCNE–before settling on a master toy partner to take the program global. Jazwares is now on board as global master toy partner and is seeing hugely successful launches already in numerous regions in EMEA, including the Middle East, where plush, Slam-a-Cows and Jake's sword product sold out completely within its first two weeks at retail.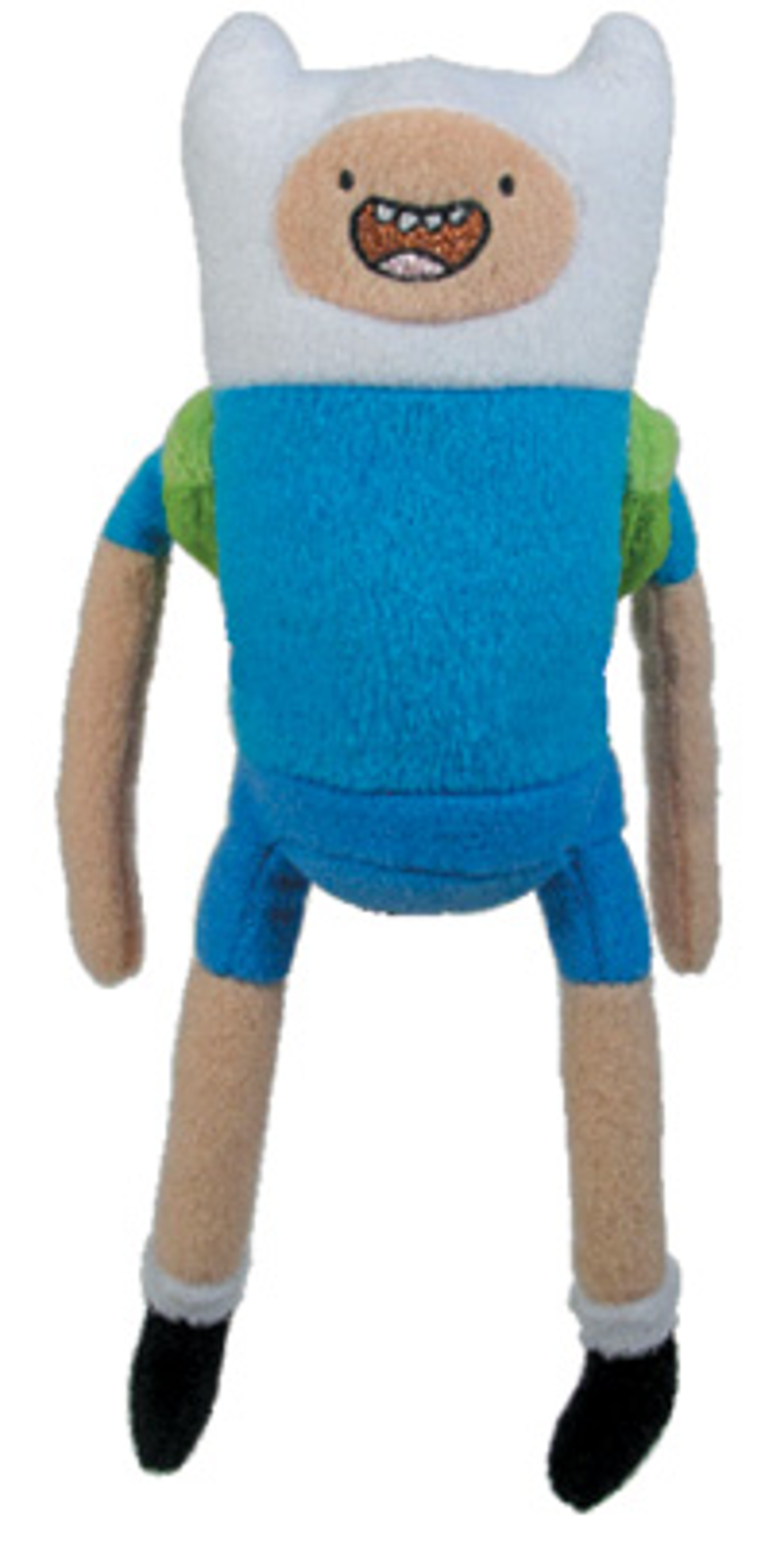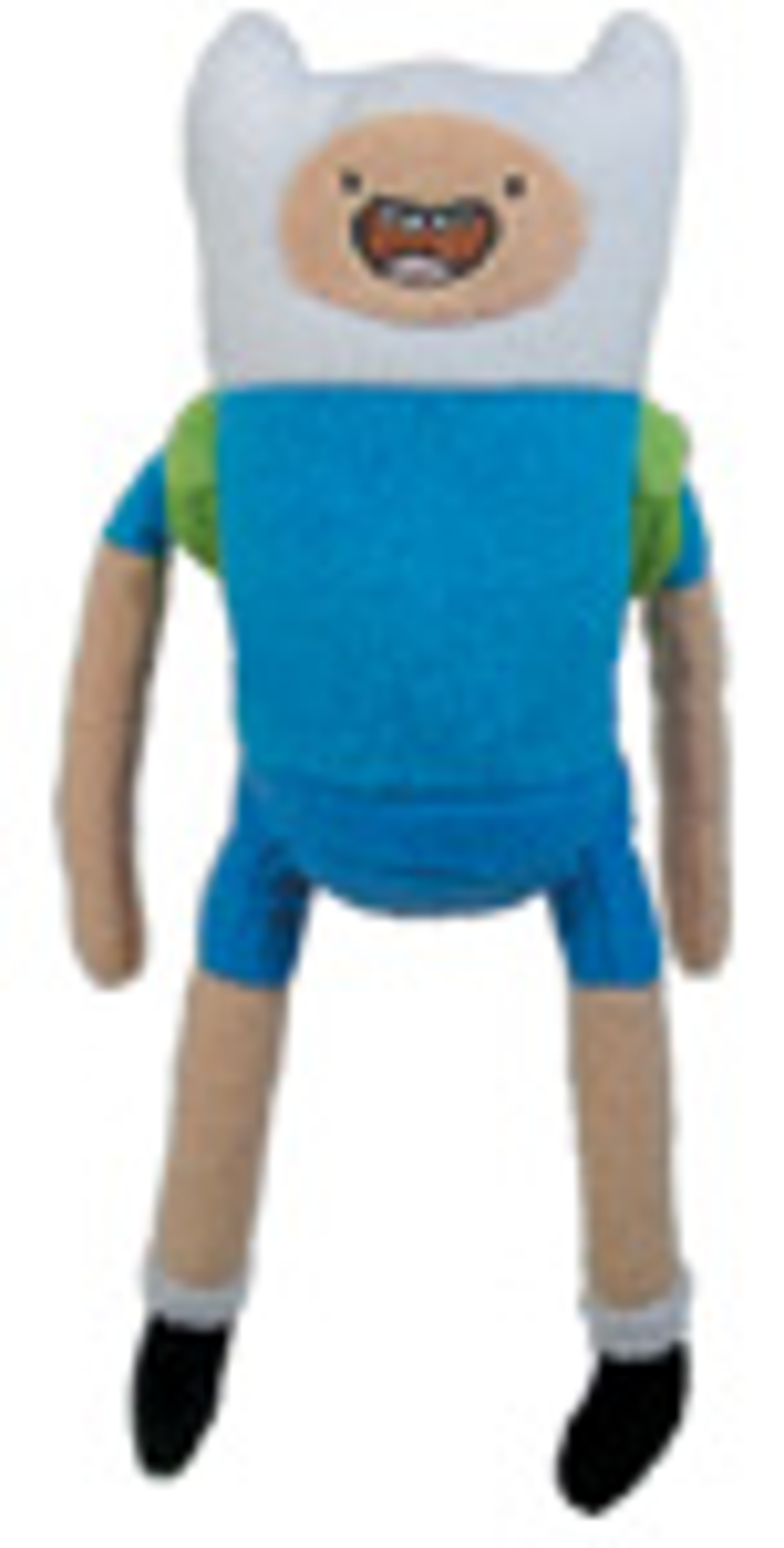 Jazwares debuted product this year and will continue to push toys, games and audio equipment for the brand across pan-EMEA at mass, specialty, grocery and online retailers such as Simba Dickie (Spain), Atiq Liusie and Hamleys (the Middle East) and The Entertainer (the U.K.), among others currently in discussion. Other licensees on board for EMEA include Montichlevo Industrial for stationery and paper goods (Spain and Portugal), Panini España for publishing/audio and music (Spain and Portugal), Norma Editorial for stationery and paper goods (the U.K. and Eire) and Global Brands for accessories, stationery and paper goods (the Middle East).
But a quick product roll out is not Fenwick's goal for the program, instead he's opting for a measured approach to retail.
"Because we're able to look at the phenomenal success of the Adventure Time program in international markets, it's important to continue to market it. We know that apparel and accessories are incredibly strong and toys are launching globally. This is a super brand and we have content greenlighted all the way out to 2015-2016, so we're in no rush to get product out quickly. It's a powerhouse brand that will perform well for many years."
Adventure Time is not TCNE's only hot property. TCNE launched the series "The Amazing World of Gumball" this year to great success. Already the show ranks No. 1 on Cartoon Network in the U.K. and on FTA Boing in Spain, and is a top 3 show in the U.K., Spain, Romania, Denmark, Sweden and South Africa. It grabbed 1.9 million viewers in its first month on-air, and on average, 4.2 million kids watch the series each month–a 46 percent increase, according to TCNE. The series will continue to begin airing globally throughout the rest of the year.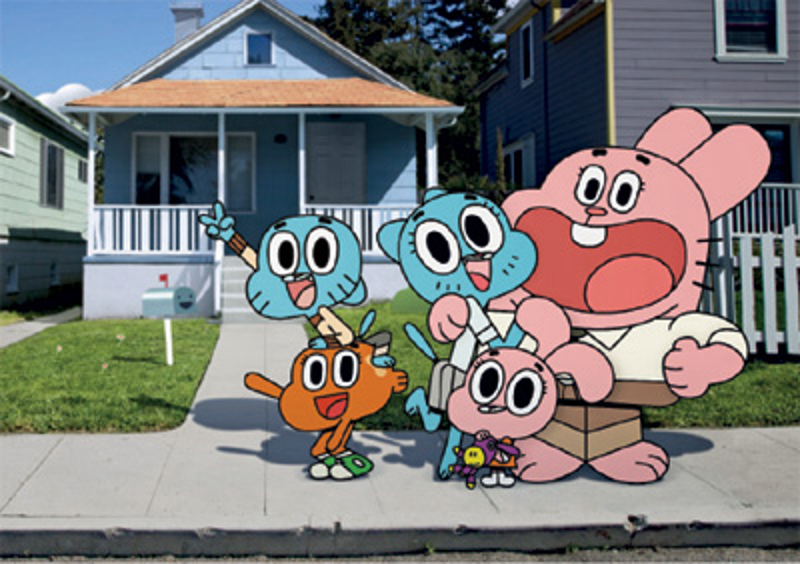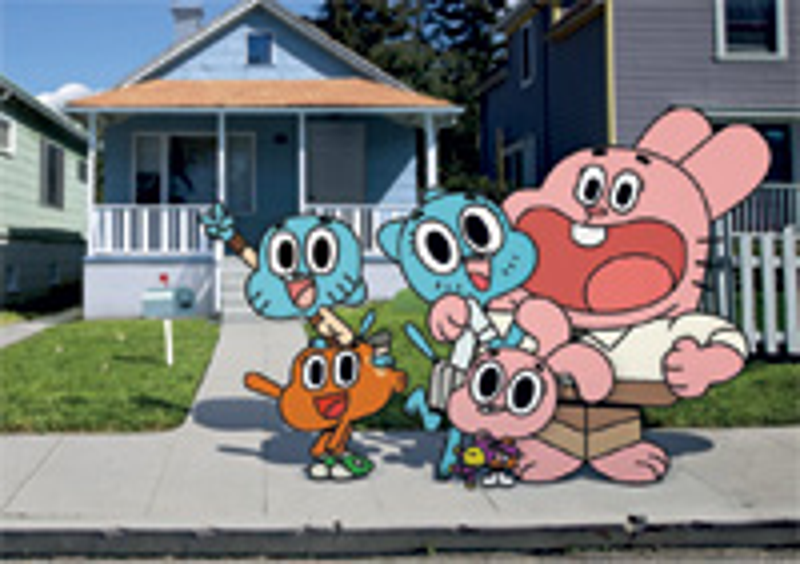 The property was introduced for the first time to licensees in June at the U.S.'s Licensing Expo, of which the clamor for the brand is harkening back to when Fenwick first launched the Ben 10 product program, he says.
"'The Amazing World of Gumball' is my heart," says Fenwick. "It was developed out of Europe and is ground-breaking in its mixed media style and in the approach we're taking."
The show is family centered, but with a comedic air, making it a truly attractive licensed property, says Fenwick, and it perfectly aligns with TCNE's other brands.
"The family component is at the heart of introducing the series to the world," he says.
The family angle, although a core initiative, is not the foundation for the brand's product program. In EMEA, TCNE will play to the brand's broad comedic appeal and aim to target boys ages 7 to 9; however, the program appeals to girls as well. In the U.S., the series is evolving into a broad product program, but the EMEA's strategy will remain more focused initially, eventually broadening.
But again, Fenwick is taking a measured approach to product roll out, calling the series a "channel defining brand" and one in which he wants to ensure a strong level of awareness and content pipeline. Although discussions for a master toy partner are in the process, an announcement is not quite ready yet.
"When we first started to go down the comedy route, we all wondered, 'Is this the right decision from a licensing perspective?,'" says Fenwick. "But in tough economic times, people lean to lighter things. We've certainly found brands that speak to a time when people just want to laugh more. We've diversified over the last few years to allow our brands to have more touchpoints and to allow consumers to engage with brands however they want. We've found that perfect solution with Gumball and Adventure Time."
Subscribe and receive the latest news from the industry.
Join 62,000+ members. Yes, it's completely free.
You May Also Like
Loading..