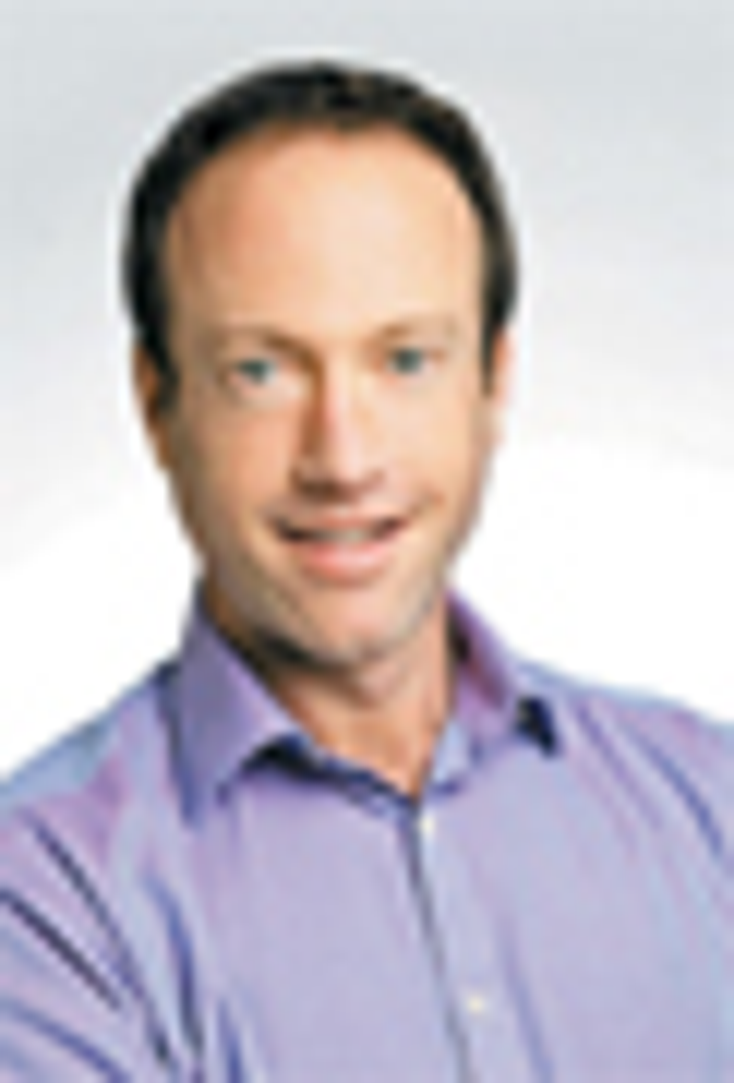 As DIC Entertainment prepared for the Licensing International Expo, Kirk Bloomgarden talks about the business.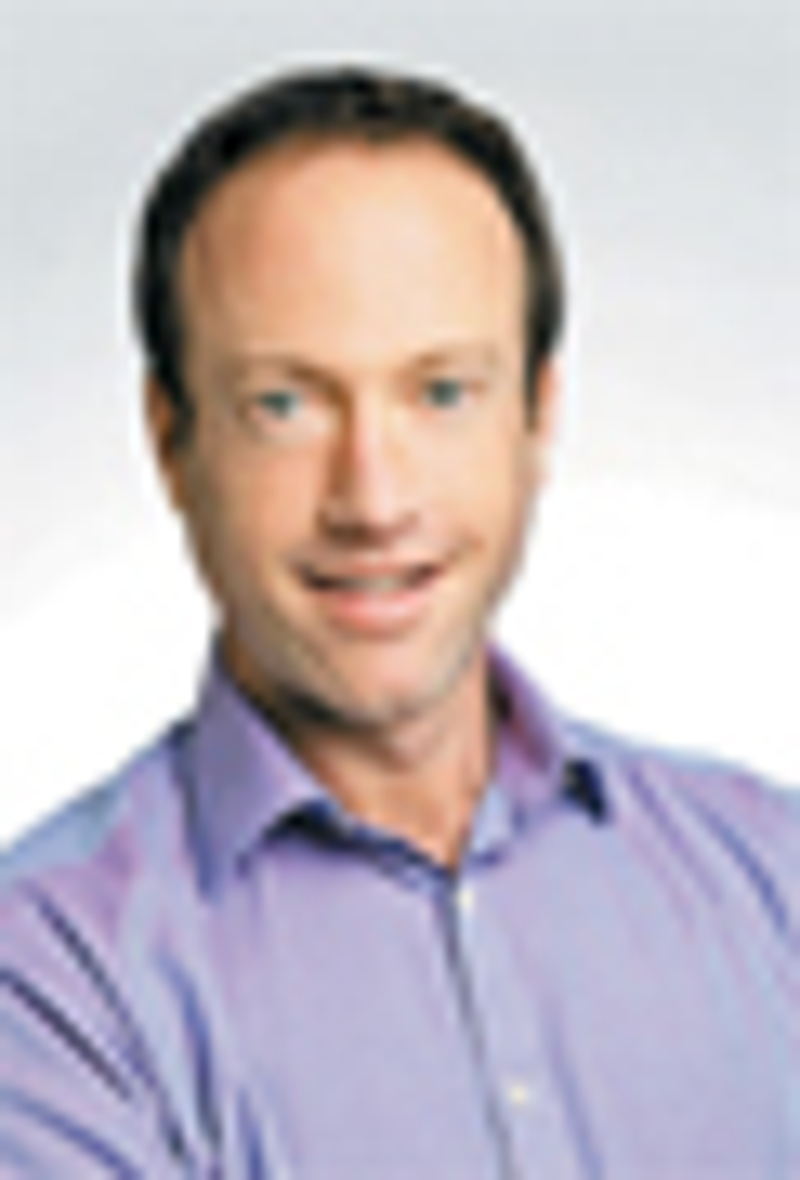 Mommy & Me, Strawberry Shortcake, Horseland. It's all bubbling up for DIC Entertainment and its new executive vice president of global sales Kirk Bloomgarden. With a domain covering the firm's television, entertainment and consumer products divisions, Bloomgarden has been a busy man since he took up the post in January this year, joining from the role of chief executive at DIC-owned, London-based Copyright Promotions Licensing Group.
Bloomgarden was ceo at CPLG from 2000, but is a 15-year veteran of the business. In 2001 he led the MBO of the company from Integrated Sports Media & Management and it was during Bloomgarden's tenure in 2006 that he orchestrated its sale to DIC.
DIC, which reported global retail sales of licensed products of $655 million for 2007, is focusing on a selection of key areas in the coming year. Major among these properties is Strawberry Shortcake, which has produced $2.5 billion in retail sales worldwide since it was relaunched in 2003. It has 500 licenses around
the world and there's more to come in 2008 as DIC and licensor American Greetings launch their first program for infants and toddlers in the mass market for the classic property. This joins tween, teen and young adult programs that have new themes – dance, Western and music – content, categories, and distribution channels.
Among the deals coming to fruition for the evergreen Mommy & Me brand is the extension of the direct-to-retail deal with Wal-Mart, which landed in autumn 2007 and is being further spun this year and next.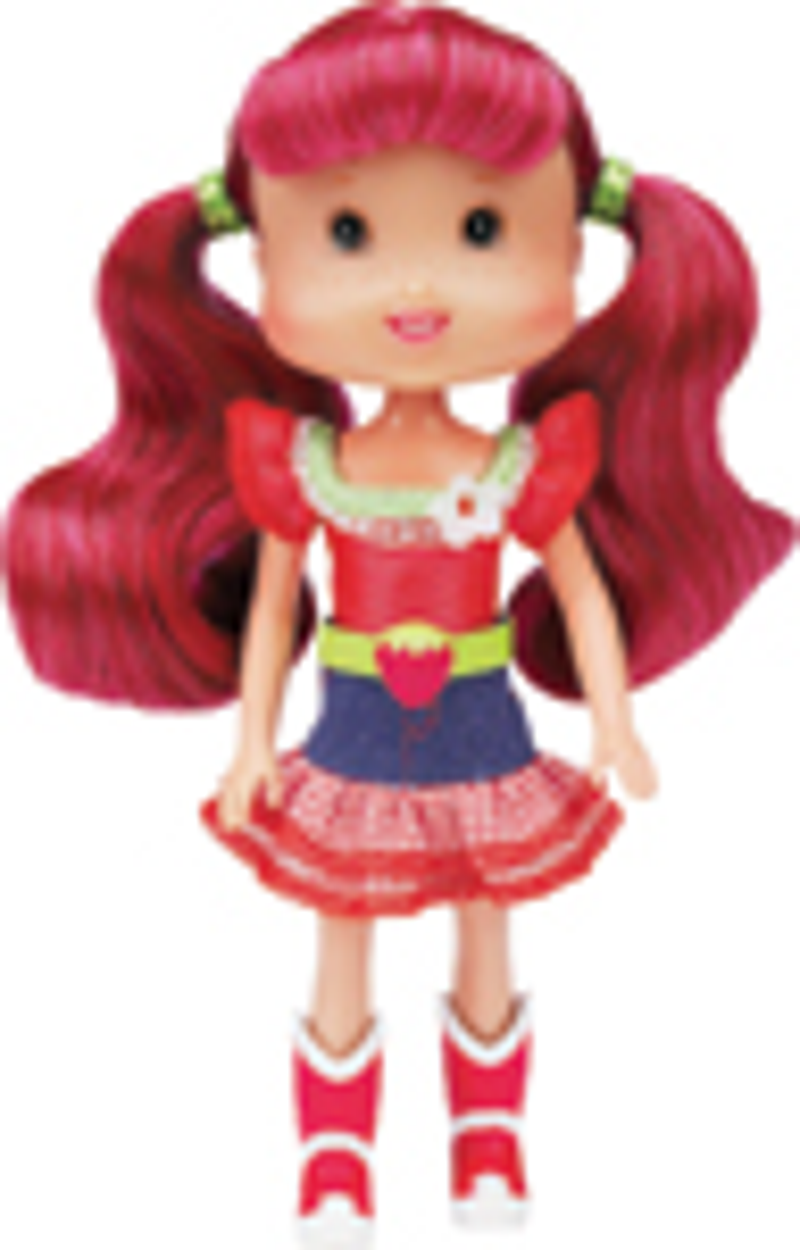 "Direct-to-retail deals are one of the ways we are working and developing," Bloomgarden says. "We believe in it when it makes business sense. For example on Mommy & Me and Wal-Mart, we're thrilled when we're working with the No. 1 retailer. You couldn't ask for more."
Bloomgarden continues: "It's a strategic structure for the company when and if it makes sense for an individual property."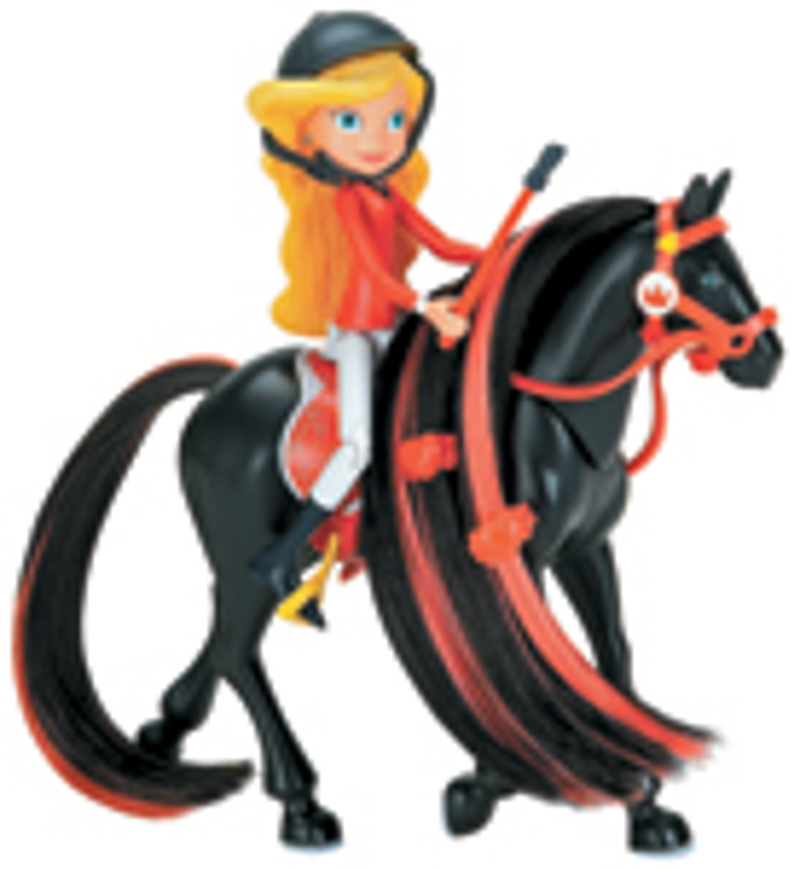 Strawberry Shortcake has an exclusive T-shirt line in H&M from infants up to 14 years, with a focus on the 11-year age group. This is an exclusive rather than a straight dtr deal, Bloomgarden says.
"Working on exclusives with a global partner like H&M is one way that we can work direct when we are also in the mass market. Direct to retail is not a companywide policy, but we have a dedicated retail team in-house and that brings us opportunities. DTR is an important plank, but the market goes back and forth on it. When you have a mass program you can use different distribution channels – and that's important from a marketing point of view."
Other key properties being focused on include Horseland, which emerged from a Web community and is now a television series sold across the world. It saw a merchandise program launched in autumn 2007 in the United States, with more product rolling out during 2008. Product programs have also been launched in Latin American and Asia Pacific regions.
New on the DIC roster is The Beginner's Bible, the best-selling children's story bible from Mission City Press. Its merchandise program will hit in spring 2009 in the United States with toys, apparel, accessories, gifts, and home décor products among the categories. It has been joined by Cake, a tweens craft-based property from Horizon that sells in Wal-Mart and Kmart and is based on a live-action television series. DIC is looking at extending Cake into new categories including publishing, interactive, and home décor.
DIC also represents McDonalds as global brand licensor. An existing United States vintage apparel line is to be supplemented with home décor, gifts and novelties, and collectibles.
Among its heritage brands, Eloise is slated for a feature film for 2009 release, starring Uma Thurman as Nanny. The launch is to be accompanied by classic and film-based programs targeting girls and adult collectors.
Internationally, DIC operates in North and South America, Europe and Asia Pacific. The agency Plus Licens has just been appointed to take Strawberry Shortcake into Central and Eastern Europe.
While North America is the company's home market and obviously remains the largest licensing market, the business is listed on the London Stock Exchange secondary market AIM.
As the business develops, the percentage of the business generated outside the United States is increasing. "DIC is covering the globe, and the international route has been increasingly important to DIC over the past four years. We are seeing the balance from outside the United States changing percentage-wise," he says.
And that international expansion could be through acquisition as well as through organic growth. "We are clearly open to looking at other agent businesses around the world," Bloomgarden reveals. The purchase of CPLG, for example, made good business sense because of its strength in third-party representation across Europe, DIC's No. 2 market. "If something makes sense we will do it, but there are no other concrete plans at the moment."
The tension between brand and content ownership versus third-party operations is not a new phenomenon, Bloomgarden says. "The debate about brand or content ownership is not new. Ownership has always been very important to everyone in this business, assuming the rights are meaningful and we can continue to grow those rights. In DIC's case, it owns 98 percent of rights, and manages 2 percent in third-party deals."
"It's topical today because the market is the most competitive it's been for a number of years and people think it will continue to be. People want control of meaningful rights. DIC is very well placed because we have our own properties and operate on a third-party basis – that's as good a model as you can get." DIC's ability to offer a third-party service results from "our infrastructure, and because we are not limited in scope," he says.
DIC has an extensive catalogue of rights – which Bloomgarden describes as the "war chest" – and a heritage that includes Inspector Gadget. This property, which celebrates its 25th anniversary this year, Bloomgarden describes as being the property most "consistently identified with DIC." Plans to resurrect Inspector Gadget include a new animated television series for global distribution, accompanied by a full scale-licensing program for boys and collectors.
DIC reported a dip in revenues and a loss for 2007 largely due to decreased television and home entertainment revenues. CPLG actually experienced its most profitable year. However, Bloomgarden says: "2008 is shaping up to be a growth year for the company. We're positive about what we are doing and working on, with key properties for the year Strawberry Shortcake, Mommy & Me, Horseland and the new Beginner's Bible."
With rights for a new classic girls' brand being announced at Licensing International in New York this month, DIC is gearing up to consolidate its position in the core girls market, at the same time as looking at developing the branded area, and working on the comeback of Inspector Gadget. Quite a task, and one that will keep Bloomgarden busy for the foreseeable future.
Subscribe and receive the latest news from the industry.
Join 62,000+ members. Yes, it's completely free.
You May Also Like
Loading..