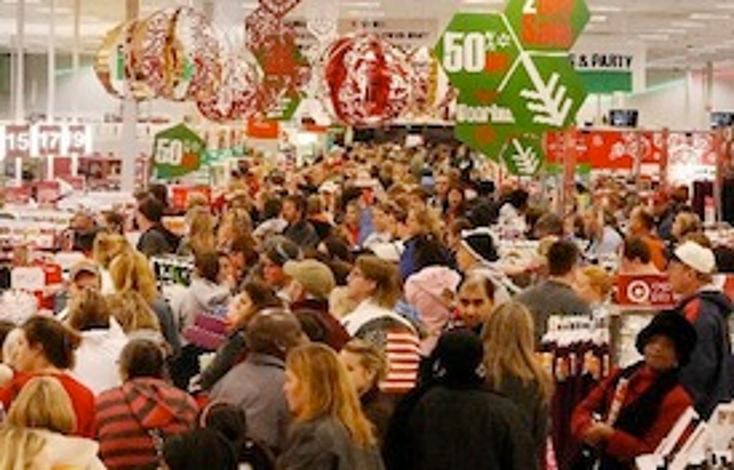 The annual Accenture holiday shopping survey shows that consumers are better prepared for and more positive about the holiday shopping season than in the past few years.
The majority of shoppers–51 percent–have already made their holiday shopping plans this year and say they will be buying gifts with cash that they have set aside specifically for the holidays, according to Accenture.
In fact, 52 percent expect to increase their spending by $250 or more, a number that echoes other recent polls from The NPD Group and the National Retail Federation that predict modest increases in holiday spending this year.
The National Retail Federation predicts that total holiday sales will increase 4.1 percent to $586.1 billion, with the average shopper spending about $10 more than last year.
"The U.S. consumer refuses to be counted out and is entering this holiday season better prepared and more willing to open his or her wallet," says Chris Donnelly, managing director, retail practice, Accenture. "Self-sacrificing
will be down and spending will be slightly up, however, our research also shows that shoppers will remain disciplined in their spending. They will have a desire to maximize the value of their dollar and a hunger for discounts, which will put pressure on retailers' profits and margins. Retailers need to focus on creating in-store excitement, providing standout products and services, and delivering a seamless experience regardless of which shopping channel the customer uses."
Along those lines, Accenture shows an increased interest among consumers in Black Friday deals with 53 percent planning to shop on the day after Thanksgiving, which would reverse a three-year trend of declining interest in Black Friday shopping.
In 2011, the Accenture survey showed that only 44 percent of respondents were interested in shopping on Black Friday, down from 47 percent in 2010 and 52 percent in 2009.
A majority of shoppers (56 percent) also say they are likely to participate in "showrooming" this holiday season, which means that after seeing a product in a physical store, they will search online for the best price and then purchase online.
Online gift-buying is expected to be up across the board with 51.8 percent of shoppers telling the NRF they will shop online this year, the highest amount in the NRF survey's 10-year history.
"This is the most optimistic forecast the NRF has released since the recession. In spite of the uncertainties that exist in our economy and among consumers, we believe we'll see solid holiday sales growth this year," says Matthew Shay, president and chief executive officer, the NRF. "Variables including an upcoming presidential election, confusion surrounding the 'fiscal cliff' and concern relating to future economic growth could all combine to affect consumers' spending plans, but overall we are optimistic that retailers promotions will hit the right chord with holiday shoppers."
Subscribe and receive the latest news from the industry.
Join 62,000+ members. Yes, it's completely free.
You May Also Like
Loading..