Thomascelebrates a milestone year as it turns 65 and continues to strike the right balance between tradition and remaining fresh for the next generation.
Not many brands boast the longevity and success that HIT Entertainment's Thomas & Friends has experienced for more than six decades. In 2010, the brand turned 65 during what Rick Glankler, senior vice president of global brand management at HIT, calls a watershed year that will celebrate that milestone with a host of new initiatives including an updated TV series, new products, a new Web site and upcoming theatrical release.
At the core of Thomas' anniversary strategy is its new series in full CG animation that will premiere throughout the year across the globe in places including FIVE in the U.K., Treehouse TV in Canada, TV Tokyo in Japan and launching in fourth quarter in the U.S. Prior to the new series, a narrator told the story whereas now Thomas and other characters on the show will speak in their own voices for the first time and
will be more fully animated with mouth expressions and more interaction. New characters will join the cast including Hiro, a Japanese engine.
Care is needed when making changes to a brand that has as much history as Thomas. And that care has paid off for the new series. In the U.K., the new series showed an 86 percent increase in cumulative eyes on screen vs. the prior year on Five's Milkshake. According to the latest ABC TV ratings data, the first "Thomas the Tank Engine" series produced in full CG-animation contributed to a 47 percent increase in Thomas viewers on ABC2 in Australia.
Even feedback from diehard older fans that grew up with Thomas has been that the new updated show remains true to the brand, says Glankler.
In fall 2010, HIT, in partnership with Lionsgate, will roll out a number of new DVDs, anniversary collections and Misty Island Rescue, a CG-animated feature-length DVD. "Misty Island tells the story in a more dynamic and visual way than ever before and uses a whole new world to tell the Thomas story," says Glankler. The launch will be supported by more than 50 tie-in products, including a full line of new titles from Random House in North America and a wave of items throughout categories including toys from Fisher-Price, games, engines, playsets and apparel.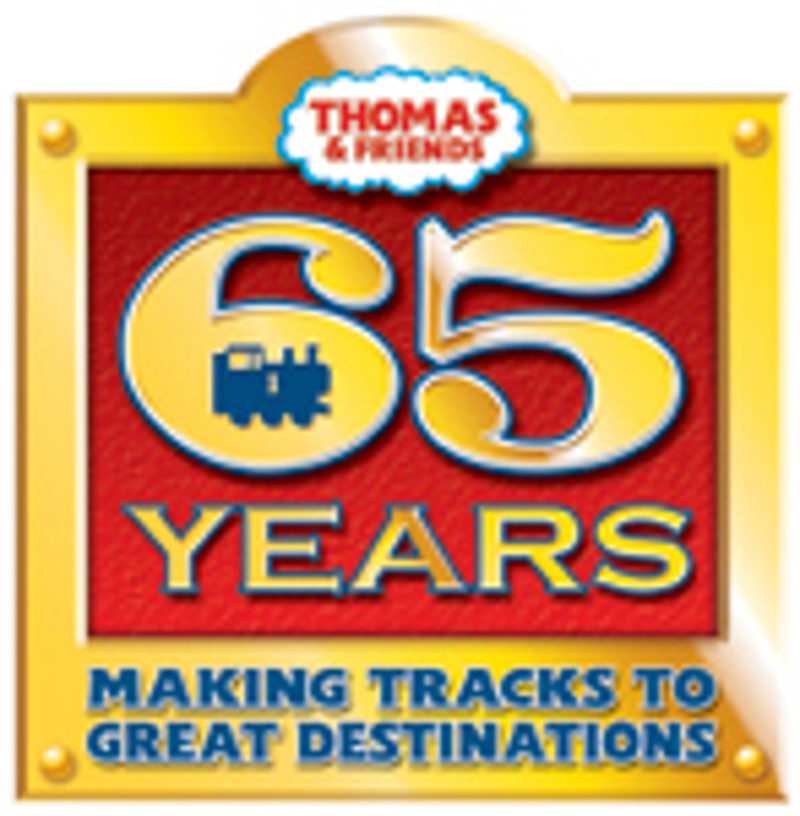 Fisher-Price was named master toy licensee for Thomas & Friends at the beginning of 2009 and, in April 2010, was tapped as worldwide master toy licensee for another HIT property, Angelina Ballerina. "It's our first master toy deal and a partnership that is really important in terms of the synergies that we can bring to Thomas," says Glankler.
HIT has a long list of partnerships in place for product. Learning Curve will expand its range for Thomas to include a new line for younger fans called Early Engineers. According to Glankler, kids first experience Thomas though the wooden trains. Early Engineers was created in a chunkier style targeted to younger child play pattern, it is sturdy and targets motor skills appropriate for that age.
New partners on board include Mega Brands for building blocks in a global deal; American Greetings in North America for party supplies and decorations, greeting cards, invitations, stickers, gift packaging and seasonal items; Upper Deck in the U.S. for collectible trading cards in late spring 2010; Global Design Concepts for backpacks, lunch packs and rolling pilot cases in the U.S.; Flair & Sambro for the arts and crafts category in the U.K.; and Blue Box in Asia launched a wide range of toys (non-FP conflict) in Hong Kong and China.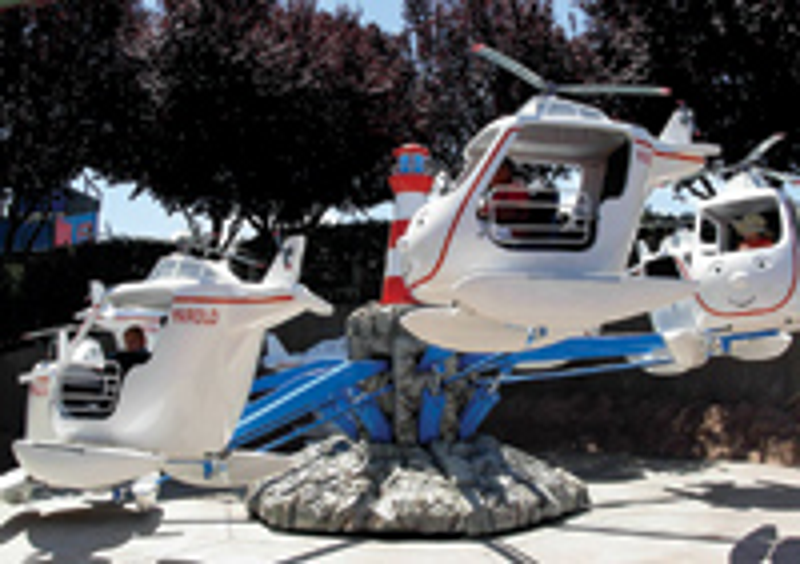 In continuing partnerships, U.S. apparel partner Topsville will roll out T-shirt and shorts sets at Walmart featuring vintage Thomas artwork and an anniversary hangtag and Ravensburger will launch a 65th anniversary range of wooden puzzles. For the first time, Hype developed a range of vintage cards in the U.K. and model railroad manufacturer Bachmann Trains is on board for large-scale properties in a global deal with HIT.
Thomas & Friends are reinventing themselves on the Web as well. The
has been redesigned, contains new content and activities and is easier to navigate. The new functionality is already available in the U.K., U.S., Australia and Canada with roll out to other countries throughout 2010. Anniversary landing pages have launched in the U.K. and the U.S.
"The Web site is a reliable way to communicate what is going on with the brand and keep mom and dad updated on top line points. It's not about being into everything out there, but to be readily available to mom in the places she is seeking out information. And it's not just about giving her information, but we also get a lot of feedback from her," says Glankler.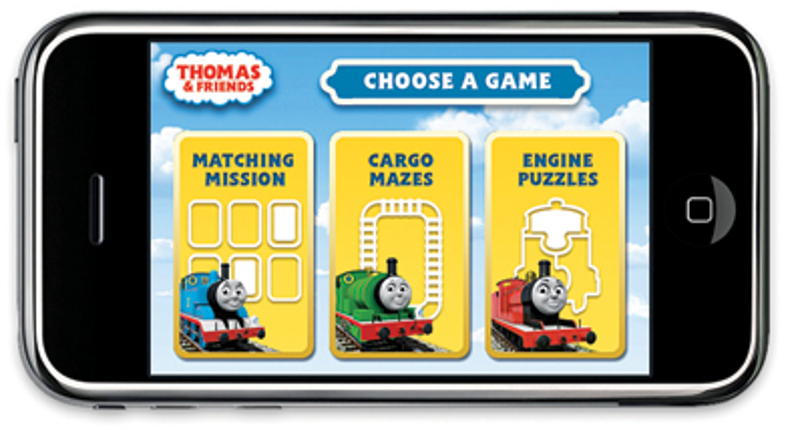 And while Thomas may be a traditional brand, it is maintaining momentum with today's social media sites.
HIT launched the first Thomas & Friends iPhone app, which sells for $1.99 and features games targeted to children age 2 to 5, and a Facebook fan page that offers news and videos.
"The IPhone was such as game changer. It is something that is usable by the entire family and keeps kids engaged and entertained in a very easy and visual way," says Glankler.
Celebratory events will run throughout the year in the U.S. and U.K. and Japan. Hundreds of Thomas & Friends fans visited Hamleys in March for a special consumer event staged by HIT Entertainment to mark the brand's 65th anniversary. Hamleys featured Thomas in its store windows and had screenings of Thomas & Friends, story telling, craft making and an anniversary cake that wound around the room. Money was also raised for The National Autistic Society.
In Washington DC, Six Flags America will open the fifth Thomas Town on Memorial Day weekend. The new attraction will be more than twice the size of any existing Thomas Town. In the U.K.'s Thomas Land, which includes 12 themed rides, a 600-meter train ride, an indoor soft play area, cafes and a Thomas retail shop, a hotel is scheduled to open in May 2011.
In addition, scriptwriter Josh Klausner, whose credits include
Shrek the Third
, is developing the script for Thomas' big screen debut.
It is clear that Thomas is well positioned on all fronts as it celebrates its 65th anniversary and has been able to finesse the property's rich, traditional heritage while keeping the brand fresh and relevant for the new generation.
"Thomas' track record speak for itself—while many brands have come and gone, Thomas has staying power. With the 65th anniversary we have really re-imagined and evolved the brand in every facet of the business from content to toys and other product and really involving mothers and kids so that the brand will be here 65 years from now," says Glankler.
Subscribe and receive the latest news from the industry.
Join 62,000+ members. Yes, it's completely free.
You May Also Like
Loading..